Find the video recording of our Cider School with William Grote here.
One interesting outcome of so many of us being homebound due to COVID-19 is that home-fermentation projects seem to be trending worldwide. If social media is any indication, there are a lot of new DIY cider-makers out there! If you've been dabbling in making hard cider at home, we're guessing you've run across some unexpected snags and have a question — or six — you'd love to ask an expert.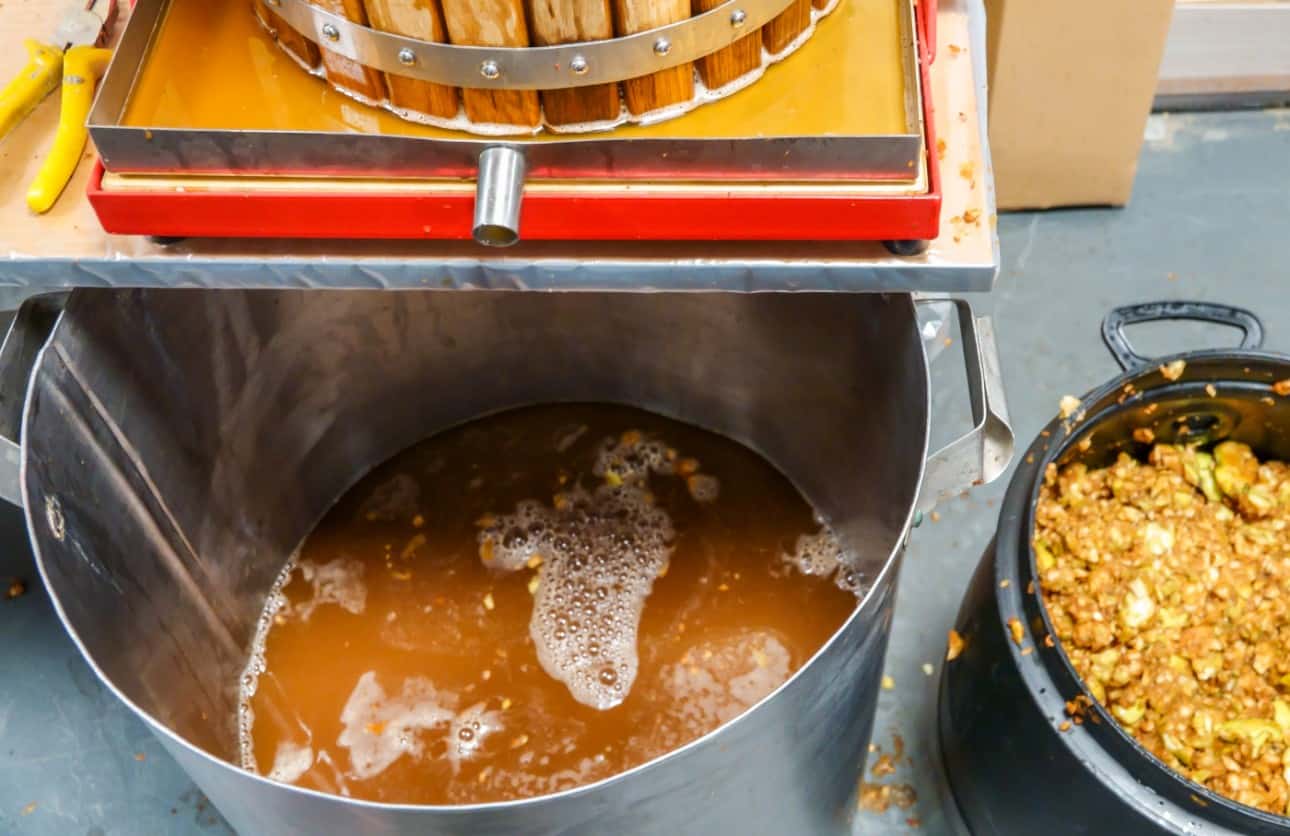 If so, you're in luck! This is exactly what our next Cider School session will address. William Grote, the cider maker at New Salem Preserves and Heritage Cider, will be sharing his invaluable wisdom after years of making cider at home. Even though he's a pro cider maker now, he still makes his own at-home cider, and he'll give us a bunch of tips about things he wishes he'd known when first starting out. This includes inexpensive equipment that will save you tons of time, and trustworthy resources (and, more importantly, not trustworthy) resources on the internet to seek info.  Then, we'll leave plenty of time for questions from the attendees, so bring any and all inquiries or issues that have been vexing or alluding you in your home cider-making adventures.
Before entering the world of commercial cider making, William's ciders were judged Best in Show three years in a row at
Franklin County Cider Days
and have earned over 25 gold, silver and bronze medals from the prestigious
GLINTCAP International Cider and Perry Competition
. He received a Bachelor's degree from Cornell University's College of Agriculture and Life Sciences, and an MBA from Boston University. William is a member of the
American Cider Association
 and is
CPP Level One
certified, as well as BJCP certified as a cider judge. All that to say, he knows what he's talking about — don't miss this chance to pick his brain!
Cider School #8: Home Cider-Making Advice with William Grote of New Salem Cider
Thursday, May 21, 2020  at 6 p.m. Eastern Time
Zoom Meeting URL : https://us02web.zoom.us/j/84959897071?pwd=YjFrb2hJS1BxdVRwVzVvN1NnMThJQT09
Meeting ID: 849 5989 7071
Password: 179580
All are welcome! See you there.