There are very few ways to improve upon ice cream, but the new collaboration between Austin Eastciders and NadaMoo! shows that there is a little bit of room to make our favorite dessert even more exciting. These two awesome Texas-based brands are teaming up to offer a new, limited-time-only, cider-infused, hard frozen dessert. It's creamy, it's dreamy, it's vegan and it's gluten-free, and — check this out — it's made with actual hard cider, clocking in at 3% ABV.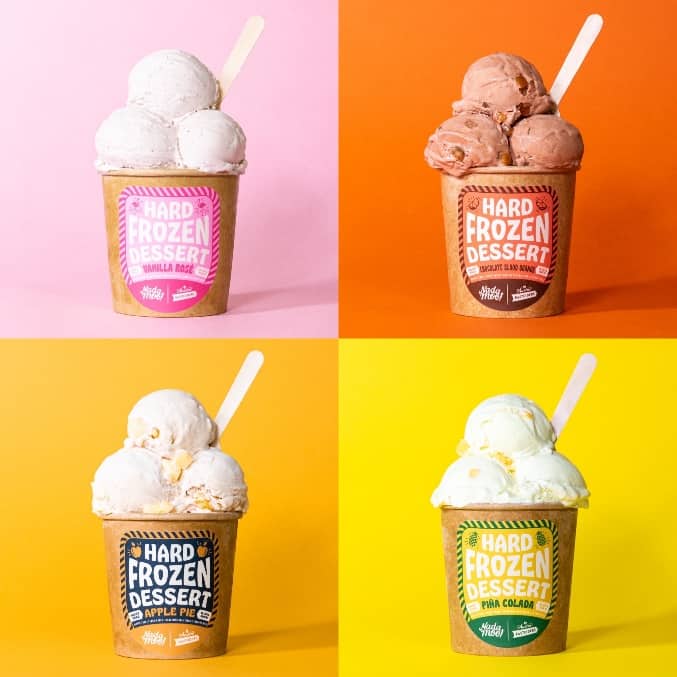 The four scratch-made flavors are right on the money in this small-batch series:
Vanilla Rosé: Light and floral, this is a blend of NadaMoo!'s coconut milk ice cream and Austin Eastciders Rosé Cider.
Blood Orange Chocolate: a citrus-infused chocolate treat, combining NadaMoo!'s smooth chocolate coconut milk ice cream + Austin Eastciders Blood Orange Cider.
Piña Colada: A tropical blend of NadaMoo! coconut milk ice cream and Austin Eastciders Pineapple Cider.
Apple Pie: Austin Eastciders Original Dry Cider mixed with real apple pieces and the NadaMoo! coconut milk ice cream.
"We have always been focused on commitment to quality ingredients and flavor, so we could not be more excited to partner with a like-minded company in the better-for-you space, like NadaMoo!," shares Dave Rule, Vice President of Marketing at Austin Eastciders.
NadaMoo! President and CEO Daniel Nicholson adds, "Our teams seamlessly worked together to create such a unique and delicious small-batch hard frozen dessert line. We are thrilled to be delivering something fun, decadent, and inherently Austin to our passionate customers during this time."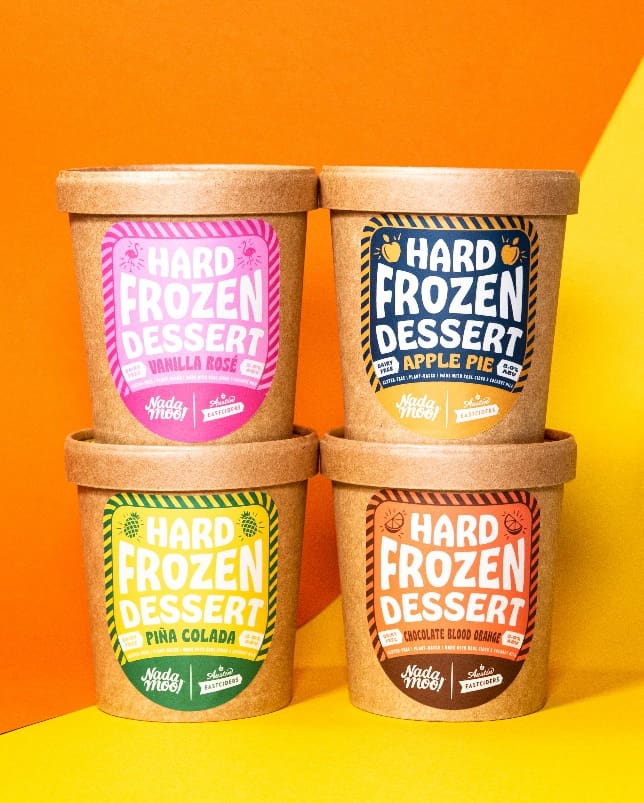 Texas friends, you're in luck. This limited-time-only is available exclusively at the NadaMoo! Scoop Shop at 1701 S. Lamar Blvd. in Austin and at Austin Eastciders Barton Springs tasting room and restaurant at 1530 Barton Springs Rd., also in Austin, TX. For everyone else, we'll just have to be jealous and hope that cideries in our area catch on to how excellent of an idea this is!