For nearly all craft cideries, there is something that defines their stories and sets the course for years to come. Perhaps it's winning a home-brewing competition and realizing the potential of turning a passion into a profession. Maybe it's meeting the right investor who shares your vision.
For many cideries, however, this moment of truth is about scaling up. Determining when and how to grow a business is a delicate decision, one that comprises both potential risk and very real rewards. Taking the leap and preparing to scale your cidery is a lot easier if you have the right tools in place. And one of the most important tools is your cider-making equipment.  
Juicing.Systems, a leader in fruit processing and cider-making equipment throughout the US and Canada, helps cideries scale up the smart way, while improving efficiency, reducing labor costs and streamlining processes on every step of the journey.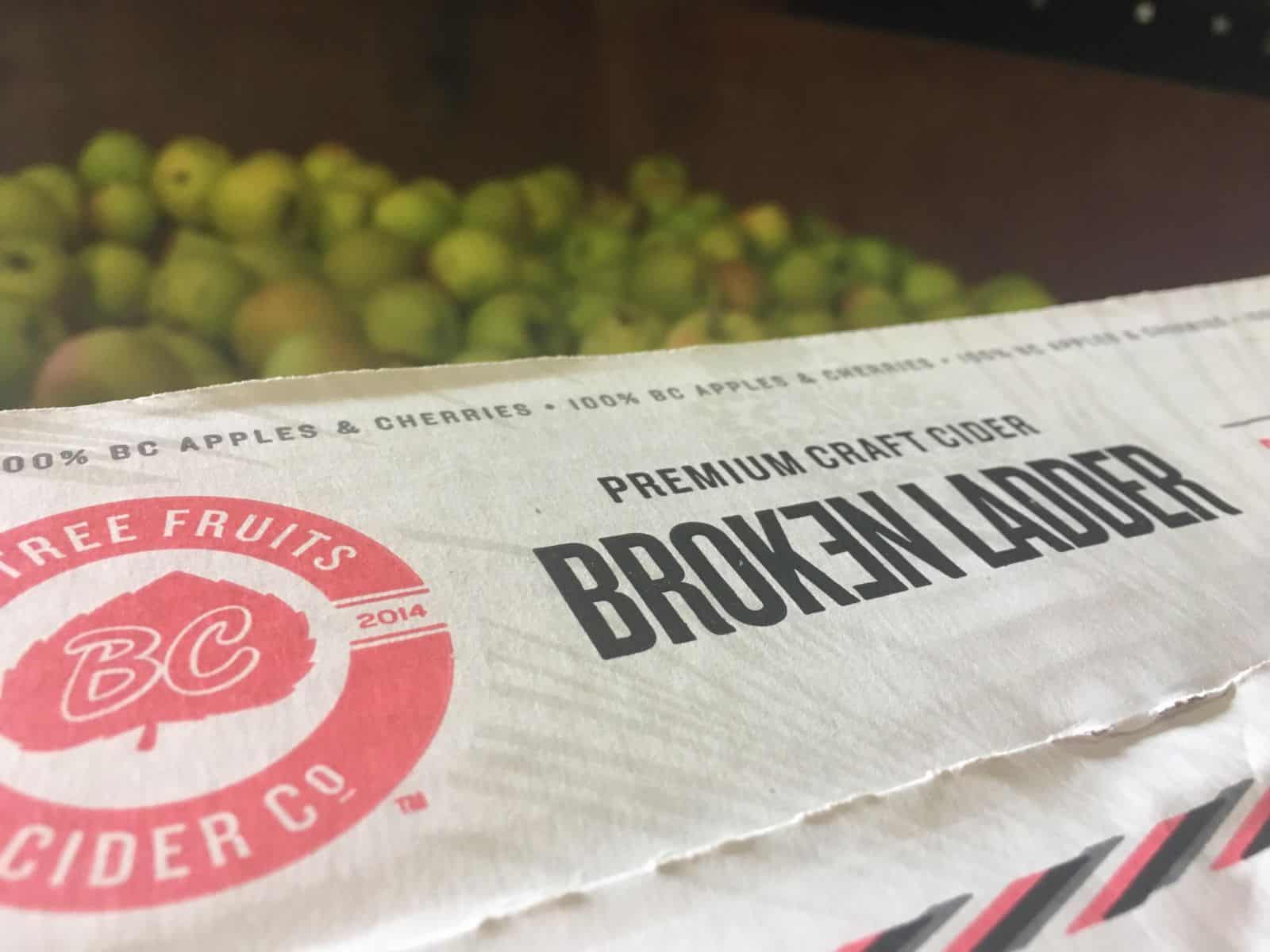 Here's a great example: BC Tree Fruits, makers of Broken Ladder Cider, has been growing fruit in the Okanagan Valley in British Columbia, Canada since 1932. After adding craft cider to its line of products, BC Tree Fruits teamed up with Juicing Systems to find equipment that would help them make authentic cider that would celebrate the quality of their fruit. BC Tree Fruits initially invested in a Kreuzmayr 750 Single Belt Press, and soon, business was booming.
By its second season, Broken Ladder was exceeding sales projections and its team was already at max capacity pressing with the KEB 750. It was at this critical juncture that BC Tree Fruits made the choice to scale up with intention, and purchased a second single belt press. But by 2018, they were once again exceeding their production and sales expectations and prepared to take the next important step in scaling up.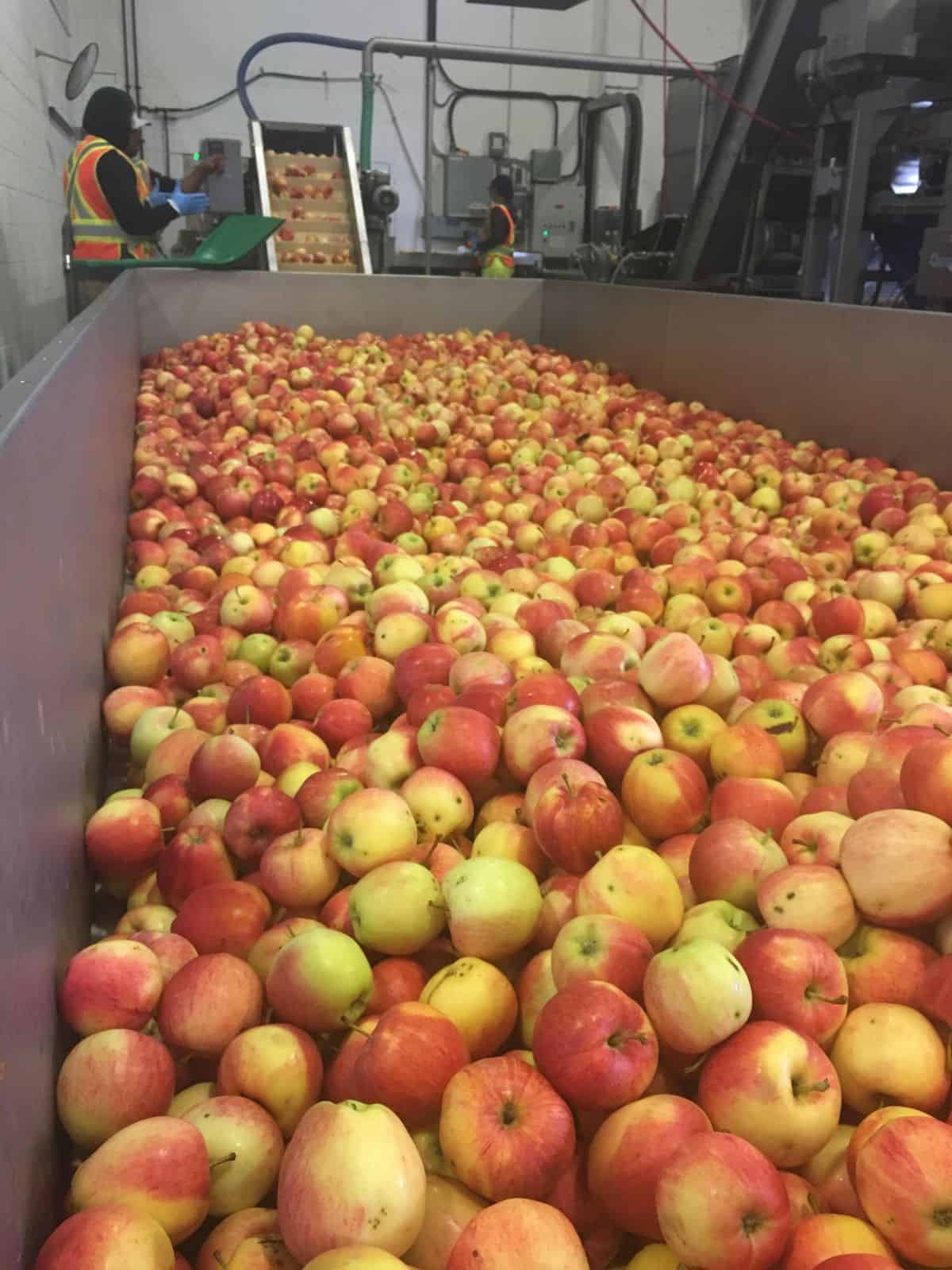 After brainstorming with the knowledgable Juicing.Systems team, BC Tree Fruits went big, bringing on the Kreuzmayr K2B 1500 Double Belt Press. That meant they went from the capacity to press 6 or 7 bins per hour to up to 30 bins per hour! 
On the production side, the change was immediately apparent, according to Blain Weber who worked as Director of Operations and General Manager at Broken Ladder Cider from 2016 through early 2020. He says, "Pressing fruit is all about yield efficiency and having equipment that minimizes down time is critical. With the Double Belt Press, we were able to increase efficiency from 70-75% to 80-85%, so we were able to get more from our fruit."
Not only did this equipment upgrade allow Weber and his team to squeeze every last drop out of the beautiful Canadian apples they were working with, but it also helped to improve the quality of the work environment.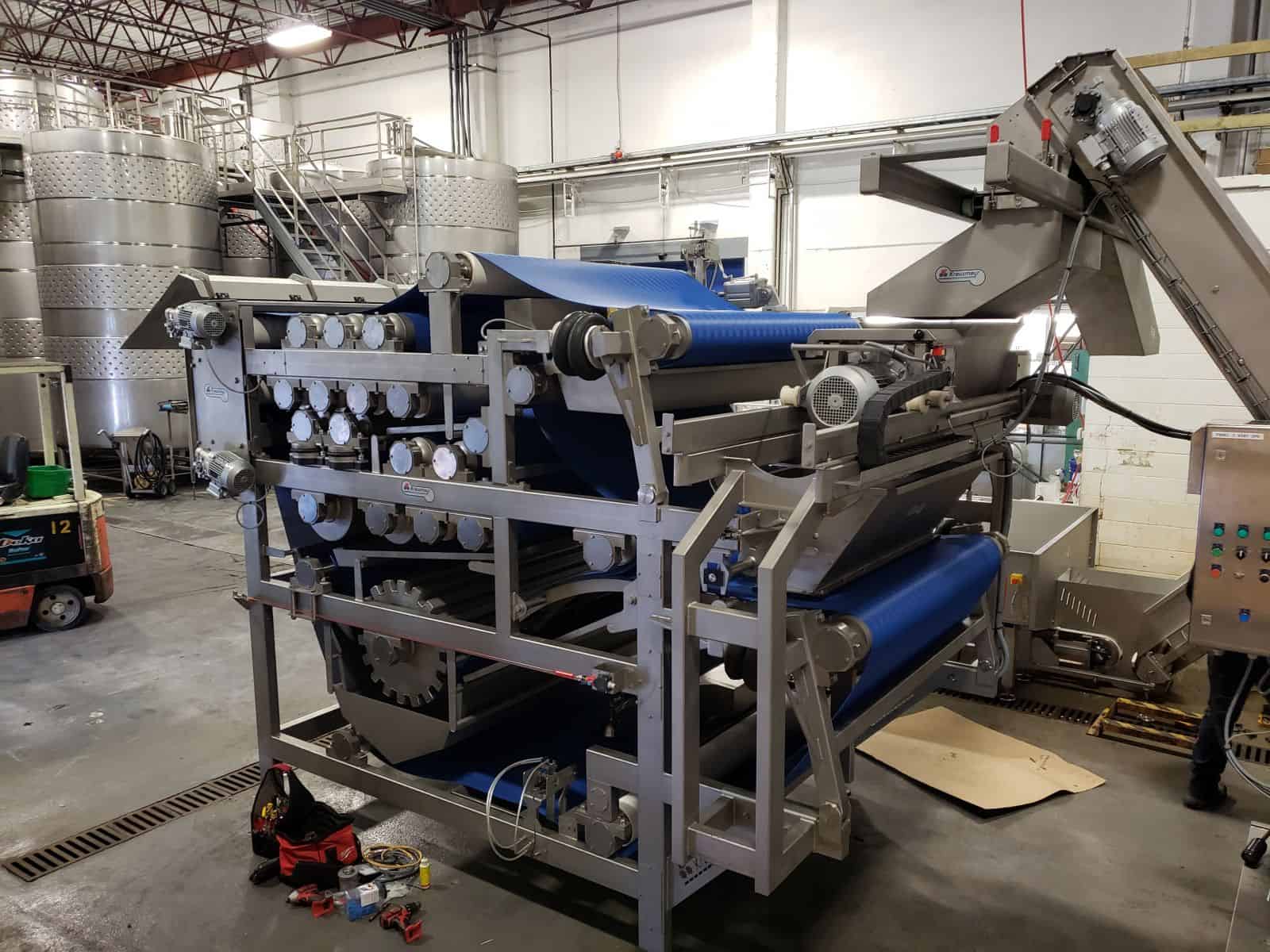 "Safe work procedures and having the ability to operate with simplicity is really important," he notes. "From a quality-control and assurance aspect, having the ability to clean all of the components effectively is also important."
After scaling up to the double belt, instead of needing two employees to clean each press, Weber's team was able to have a single employee clean everything in place, helping to minimize the wear-and-tear on the equipment itself.
That's just the beginning of how the Kreuzmayr 1500 Double Belt Press helps keep labor costs down. Because so much of the pressing process was automated, Weber recalls how staff members could be trained to sort fruit, run the equipment or move into forklift positions. This also meant more energy and time could be focused on recipes, packaging, marketing efforts and all of the other myriad components needed to run a successful commercial cidery. 
Plus, an increase in yields and throughput capacity allowed Broken Ladder to finish pressing earlier in the season, which reduced the cost of sorting fruit.
"Instead of putting apples into storage, which is expensive, we could press them quicker and put them into tanks and avoid late season issues," Weber says. "For us, it went from filling a 40,000-liter tank in four days to filling that tank in one day."
In fact, the pressing capability has become so efficient, that BC Tree Fruits is able to do some third-party fruit pressing-for-hire for a number of other local wineries and cideries!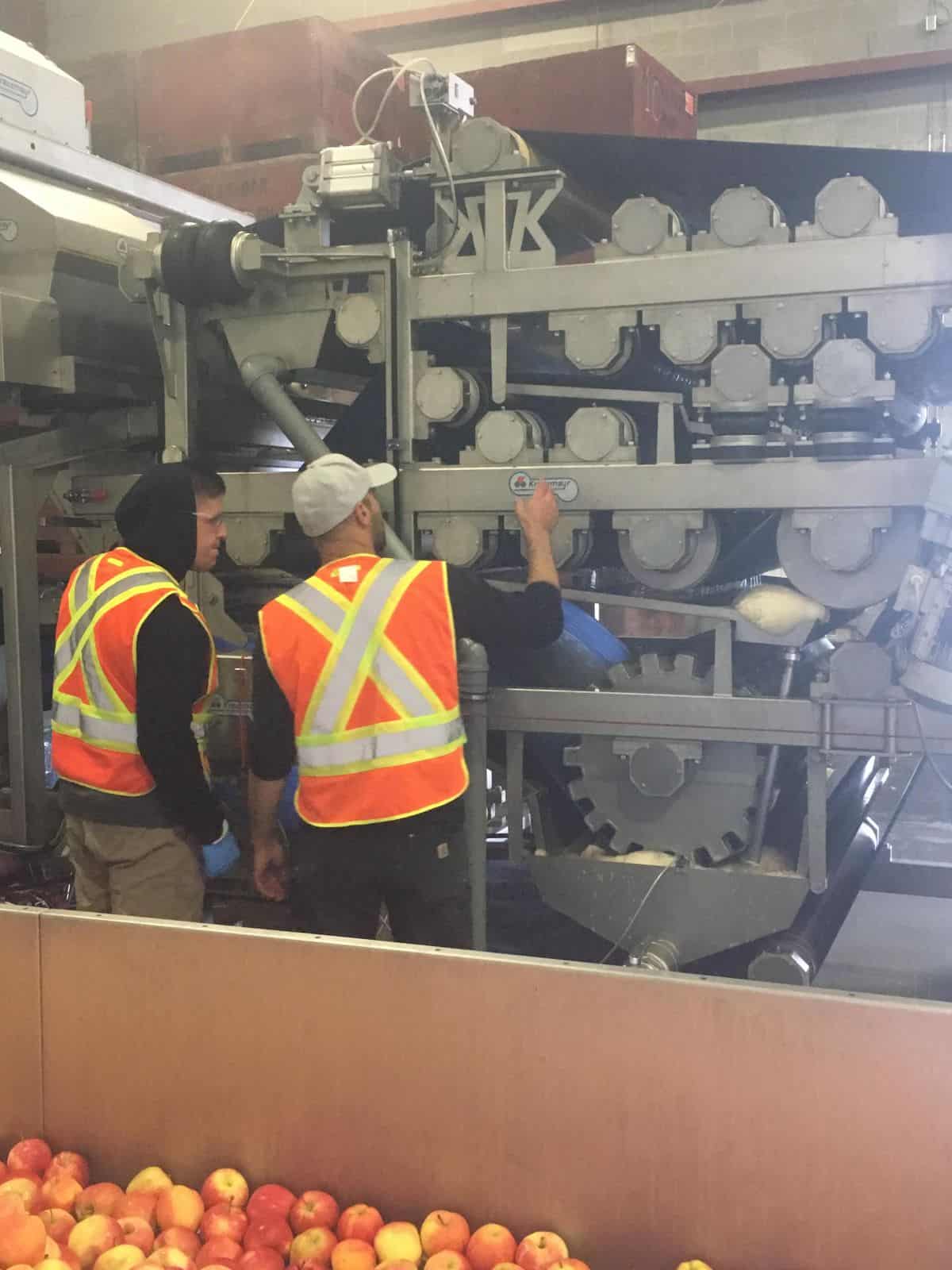 Weber remembers that the Juicing.Systems team helped his team get the Kreuzmayr perfectly calibrated to the size and shape of their fruits, making sure that things like screens and mill teeth were properly sized and in place. And that's not the only way Juicing.System provides support to clients: They helped BC Tree Fruits offset the cost of the new press through its Kreuzmayr equipment buy-back program. This innovative initiative enabled BC Tree Fruits to sell back their existing two KEB 750s and take the value from those machines off the price tag of the new K2B. (Those used machines were refurbished and put back on the market for a discounted price through Juicing.Systems.) 
Heading into 2021, Broken Ladder Cider is poised to scale however they see fit, with no production limitations standing in the way. If you're ready to lean into the growth of your cidery, reach out to Juicing.Systems — its team of experts and amazing line of equipment can make a huge positive impact! From consulting and sales to installation and support, Juicing.Systems is ready to help cider makers take their businesses to the next level!