New cider alert! And this one is set to be a fabulous sipper for sunny days ahead (think spring!). Austin Eastciders has released its new Champagne-inspired Texas Brut Cider, a limited release that is super-dry and exceedingly toast-able.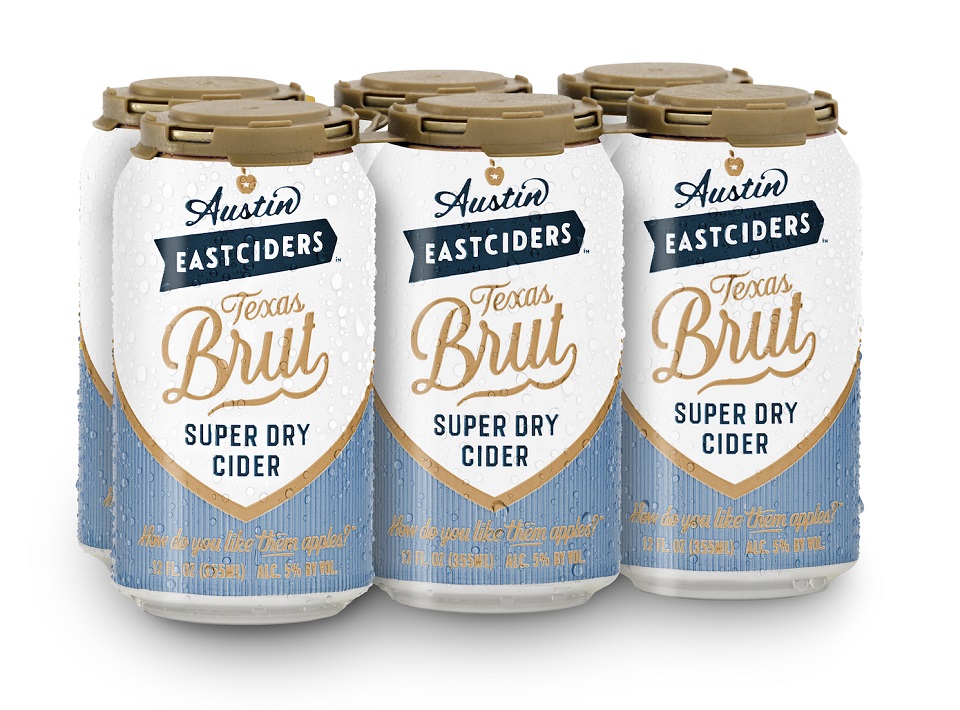 We've seen a lot of these "brut" style ciders lately, and we welcome them with open arms. Less sugar (Texas Brut only has three grams per serving!) means a wallop of clean apple flavor without too much sweetness to get in the way.
"The flavor is reminiscent of crisp apple on the front, and finishes tart, leaving your mouth feeling dry like a sip of Champagne," said Brittnay Perlo, Master Cidermaker, Austin Eastciders. "Texas BrutCider is perfect for all types of occasions, whether it's a casual day drink event or poured into a fancy glass to toast the night away."
Austin Eastciders Texas Brut Cider launched in mid-December of 2018 and, by now, should be available in all of Austin Eastciders' national markets, both in six-pack cans and on draft.
Are you excited to see more and more "brut" ciders hitting the market, or are you more of a semi-sweet cider fan? Have you tried Austin Eastciders Texas Brut? Let us know!