There are so many challenges to starting a new cidery. Of course, one must perfect the process and the product, assemble a team, find a space, raise the capital for equipment and the endless other startup costs …. it only proves, even more, the passion and dedication behind all of the cideries that we know and love. Among the expected hurdles, Armageddon Brewing had another, and more specific, roadblock to navigate along its journey to establishing itself: licensing and regulations in its home state of New Jersey.
The founders of Armageddon Brewing, Christian Annese, Kyle Laird and Matt Olsen, had to go all the way to the state legislature and get a new bill signed into law to allow them to obtain a license to make cider and mead. Before that, cider makers in NJ had to apply for a winery license, which comes with a laundry list of qualifications that didn't make a lot of sense for their operation, including a stipulation that the license holder must have land growing fruit. A NJ winery license also specifies that 51% of the ingredients in the finished product are grown in New Jersey. Armageddon's founders wanted to pursue a model closer to a brewery's, where they could make products year-round and use ingredients that aren't available in the state, like orange blossom honey for mead. With the help of their Assemblywoman Pamela Lampitt and the guidance of Somerdale, NJ Mayor Gary Passanante, they were able to obtain the license they desired.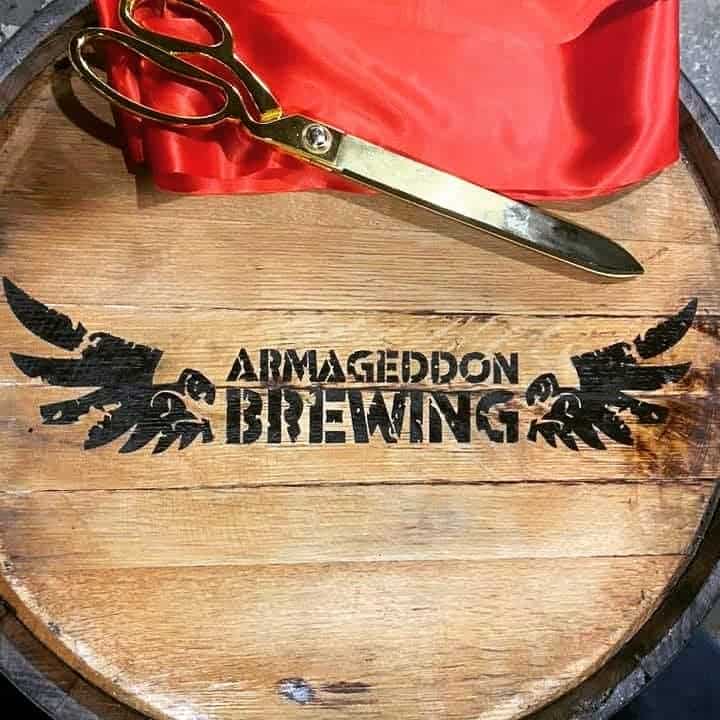 The bad news is that this feat took more than five years (and a Kickstarter campaign) to accomplish, but the good news is that Armageddon Brewing finally opened the doors to its cidery on January 31, 2020. We caught up with co-founder and cider maker Christian Annese to see how things have been going in the short time that they've been open to the public.
Cider Culture: Congrats on the new space opening! Tell us a bit more about Armageddon's new spot!
Christian Annese: On our opening weekend, we had a huge turnout! People gave us a lot of great feedback, we got lots of good reviews on Google and Facebook, and now we're almost out of product. I'm just waiting for the second batch to finish.

Our space is in an industrial park, right across from Flying Fish Brewing. So we stuck with an industrial theme, with an exposed ceiling, white walls and a concrete floor. Our wooden tables are all handmade, and the bar, which has a wooden top and a base made of burned pallet wood, acts as a partition between the production and tasting room. We have two TVs: one with our menu and some educational slides, and one playing the worst horror and martial arts movies you've ever seen.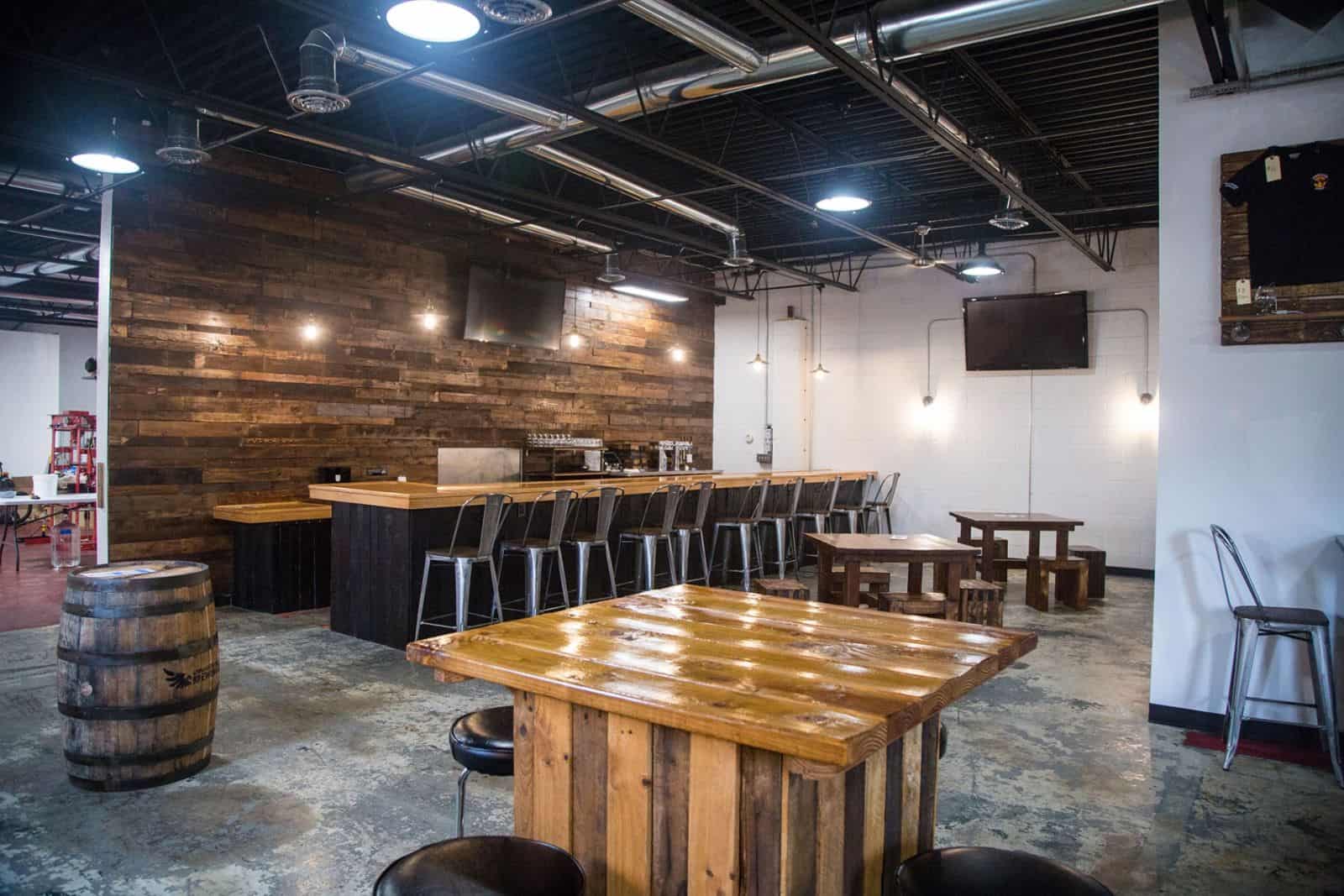 What's on your menu? Are you able to serve food and any sorts of spirits or beer?
According to state laws, we are only allowed to serve what we make. With our kegerator setup, we can have up to eight taps. We started with five and will go from there. Our flagship ciders are Exile, a semi-dry cider made with a blend of culinary dessert apples; Ida's Heart, which is raspberries and apples fermented together; Resurrection, our honey cider; and Desire, a cider with apples and local blueberries. Everything we make with other fruits, we use puree from fresh whole ingredients that we process ourselves.

As for food, we're also not allowed to serve food or coordinate with any food trucks. People can bring food or have it delivered.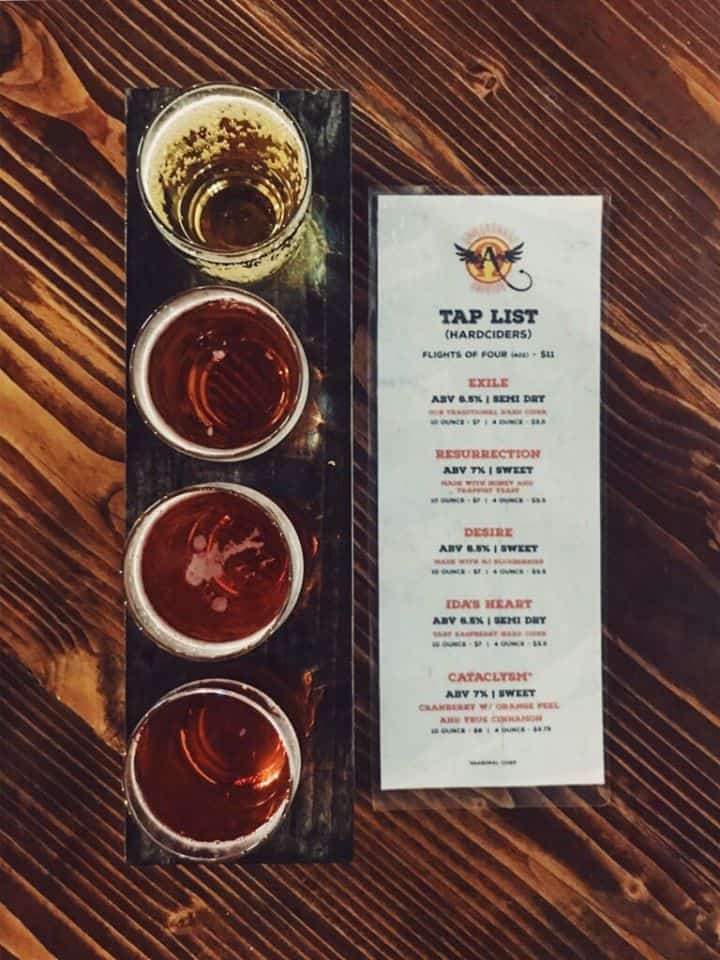 That sounds restrictive. Are there other stipulations that came with the new cidery license law that you helped to get passed?
The new license allows us to do cider and meads under one license. Honestly, we got a lot of pushback from the wineries on the cider side. They wanted to take out the ability for us to spice our ciders or put other fruits in them. That wasn't included in the law in the end, but we aren't able to have a members' club where we can offer discounts for members, and we can't really do events. They put a 8.5% ABV cap on all of our ciders, and we cannot direct-ship to customers. Those are the rules that NJ breweries also have to abide by.
Is that why you've decided to call Armageddon a "brewery" instead of a "cidery"? The name could be a little confusing to cider fans …
When we started out, we wanted to make beer, as well. But having the two brewery and winey licenses together was too difficult on the state and federal levels. But that's really where the name came from. We liked the name Armagedddon, but Armageddon Cider & Meadery … that felt too long. We didn't want to narrow it down to one product, so brewing seemed to be able to encompass everything.

As for being a brewery that makes cider … people complain no matter what. If there's an article shared on Reddit about us, people get very passionate about how we're not really a brewery, but in real life, people seem to be able to understand and are more chill about it.
How did you get started making cider and mead?
I grew up on stories of my grandfather making wine. I'm of Italian decent, and he was first-generation. He passed away before I was born, so I never got to meet him, but I kind of feel like this was in my blood. I got into fermenting around 2010 or 2011. First, I was really into making craft beer, but then I was misdiagnosed with a gluten intolerance, so I went on a gluten-free diet, and that meant no more beer. A co-worker of mine who was into brewing and ciders suggested I try a cider as an alternative. I'd been to Ireland and had a couple of ciders there, they were okay. Around that time, I went to an English-style restaurant in Philly, The Dandelion, I ordered an English style but got a French one accidentally instead. I thought it was incredible! I tried to find out how to buy a case, and it was quite expensive. That's when I thought I'd try making it myself. I did a bunch of research and it became quite a passion and obsession. I made 100 gallons in one year! Then, I started making meads and started brewing beer when I realized that I didn't actually need to be gluten-free.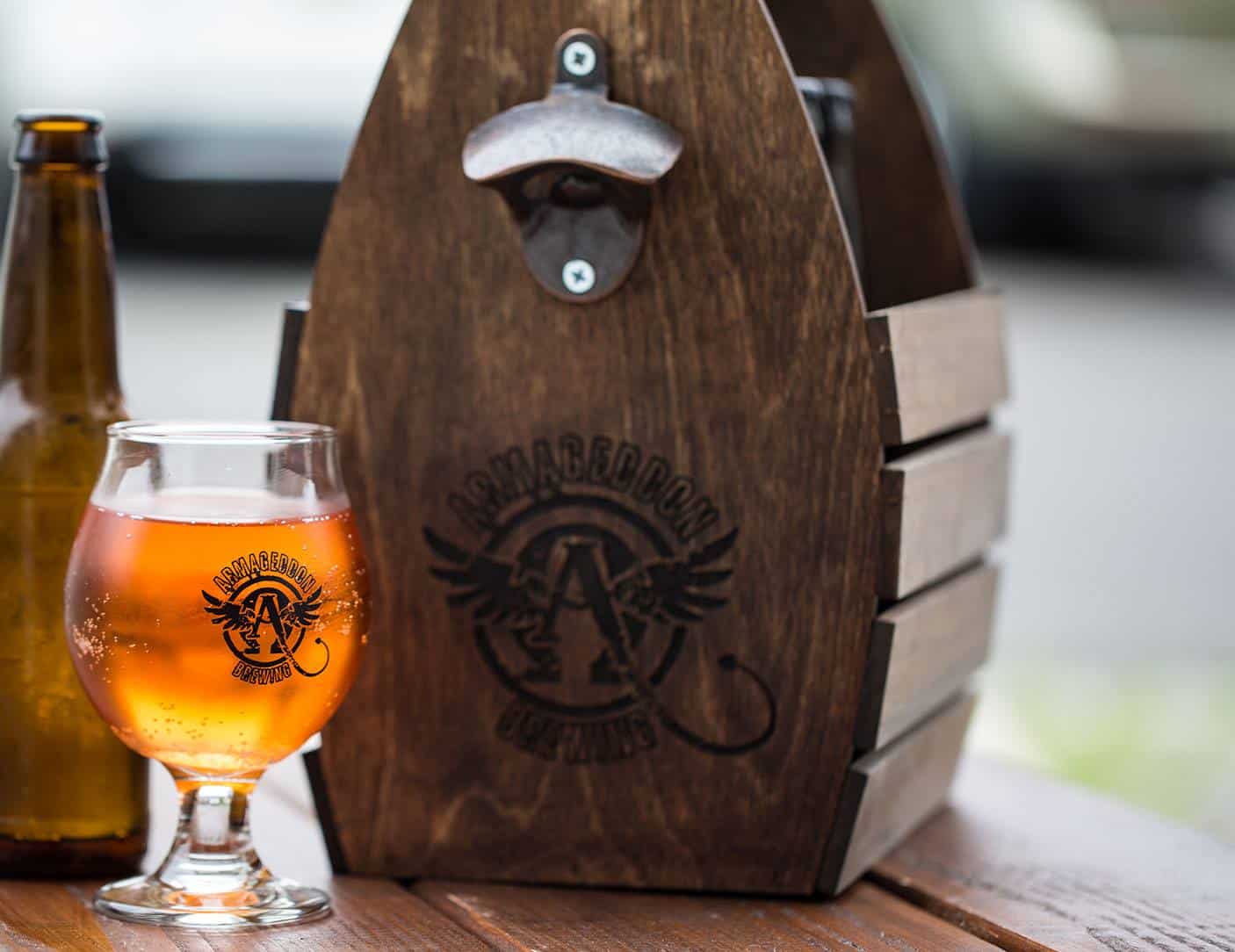 What do you hope to accomplish now that you're a pro cider maker vs. when you were a home cider maker?
So far, everything I make there I've already made at home. But I'm excited to have more space to get some barrels to start barrel aging. I really want to make a funky Normandy-style cider with our own yeast, so I'm working on culturing our own strain. I've tried before and it's gone so-so. I got a good strain once, and once it didn't work out. I also have a pilot orchard at my parents' house in Pennsylvania. It's 60 trees that I started in 2012, and some are starting to produce good yields. In 2017, I got about 400 pounds of apples and I made the best cider I ever made in my life with them!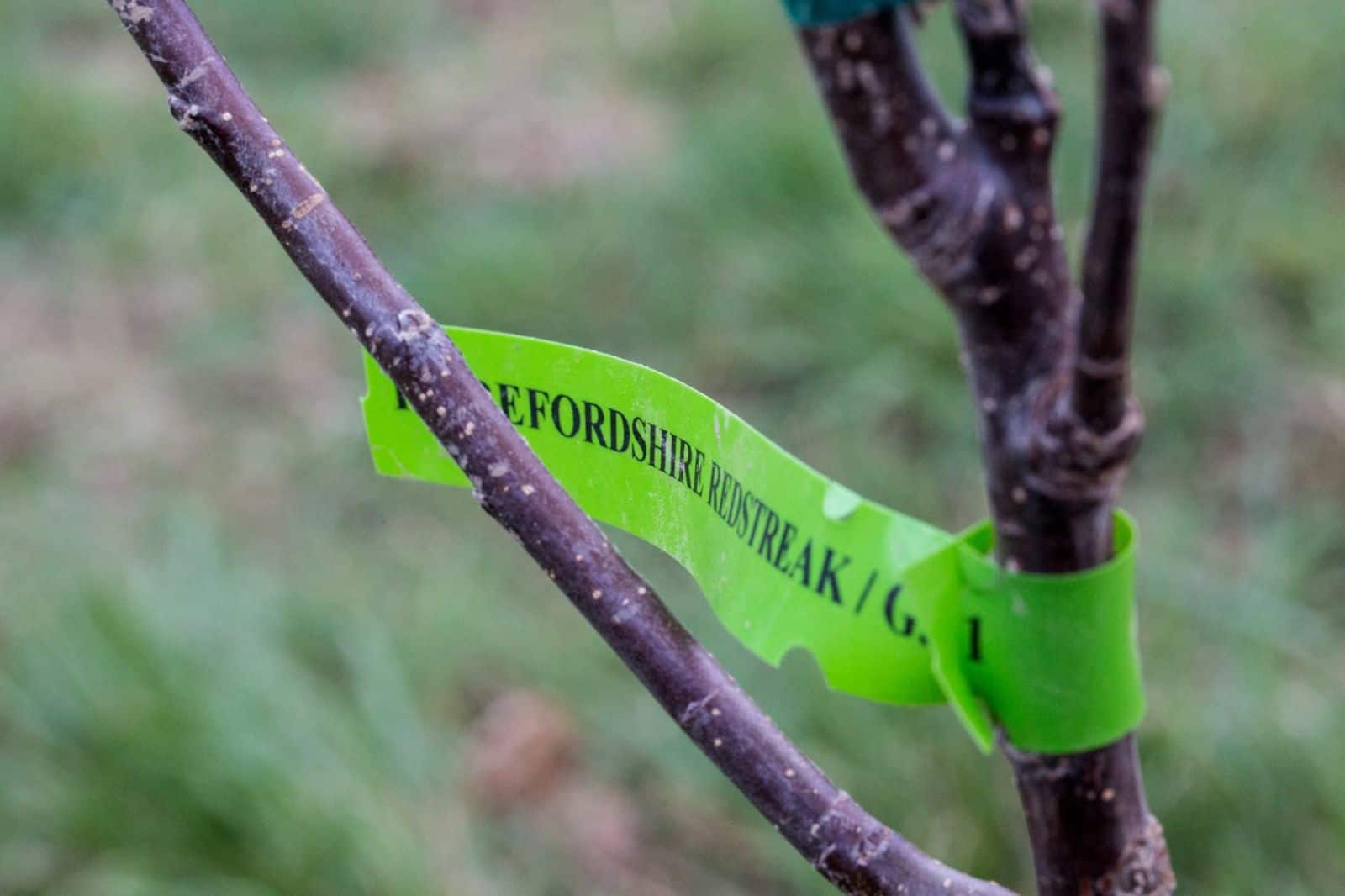 Where does your juice come from now?
We put a 270-gallon toter into out truck and drive local apple orchards. We used to go to a place in New Jersey, but now we go into Pennsylvania and do the same thing. I can make requests from the farmers about what kinds of apples I want, and they can help us out with that.

If I had access to real cider apples, I'd probably play around more with dry ciders, but I haven't had much luck finding those, and the ones we've had are very expensive. Our production size is small, we have four 2-barrel fermenters, so we're in a kind of awkward stage where we're not big enough to have apples delivered. We hope to get a couple of stainless-steel tanks soon so we can scale up.
When you do scale up, can we expect to see Armageddon Brewing's ciders and meads at local bars and restaurants?
Eventually, yes, I'd love to sell to stores and restaurants. For us, it's all about controlled growth. For now, I'm just happy that we're open and can share our cider with people. It's really cool to be able to sell our cider to complete strangers and walk them through the experience and get their raw initial feedback. When they try the cider and you see their face light up, I love that. I'm addicted to that!
For now, Armageddon Brewing is open Thursdays and Fridays from 6 to 9 p.m. and Saturdays from 2 to 8 p.m. Check out more about Armageddon via Facebook and Instagram.
Find Armageddon Brewing at 900 Chestnut Ave., Suite J in Somerdale, New Jersey; phone: (856) 599-5214.