Philly will enjoy its first collaboration between two homegrown urban cideries: Hop Together, a strawberry hopped cider made by Hale & True Cider Co. and Kurant Cider. This cider, born of friendship and cooperation, is set to be released on Saturday, March 7.
Hale & True owners Risa and Kerry McKenzie and Kurant owners Mike Meyers and Joe Getz have been friends since 2015, frequently supporting each other with technical advice, equipment troubleshooting and trips out to Pennsylvania orchards for juice.
"The growth and success of the cider industry depend on community, especially locally," said Risa. "Joe and Mike at Kurant have been great friends to us since day one. We're so happy to release a cider together and show some Philly love."
This cider is meant to fuse each cider maker's styles to develop a beverage that speaks to their individual thoughtful cider-making techniques. The idea was born, like so many good ideas, over drinks, where the folks from the two cideries decided to collaborate. After that conversation, Kerry and Joe made a number of experimental batches together, finally tweaking the recipe to best represent the alignment of their two brands.
When asked how specifically Hop Together represents each cidery's style, Kerry says, "We both make modern style ciders, but our styles differ in the amount of, and what ingredients we add. We harmonized our styles by each making our individual takes on a strawberry hopped cider, then compared what we did and tasted, and found a middle ground."
That "middle ground" resulted in an off-dry, fruity, balanced and bright cider fermented with strawberries and dry-hopped with Cashmere and Azacca hops.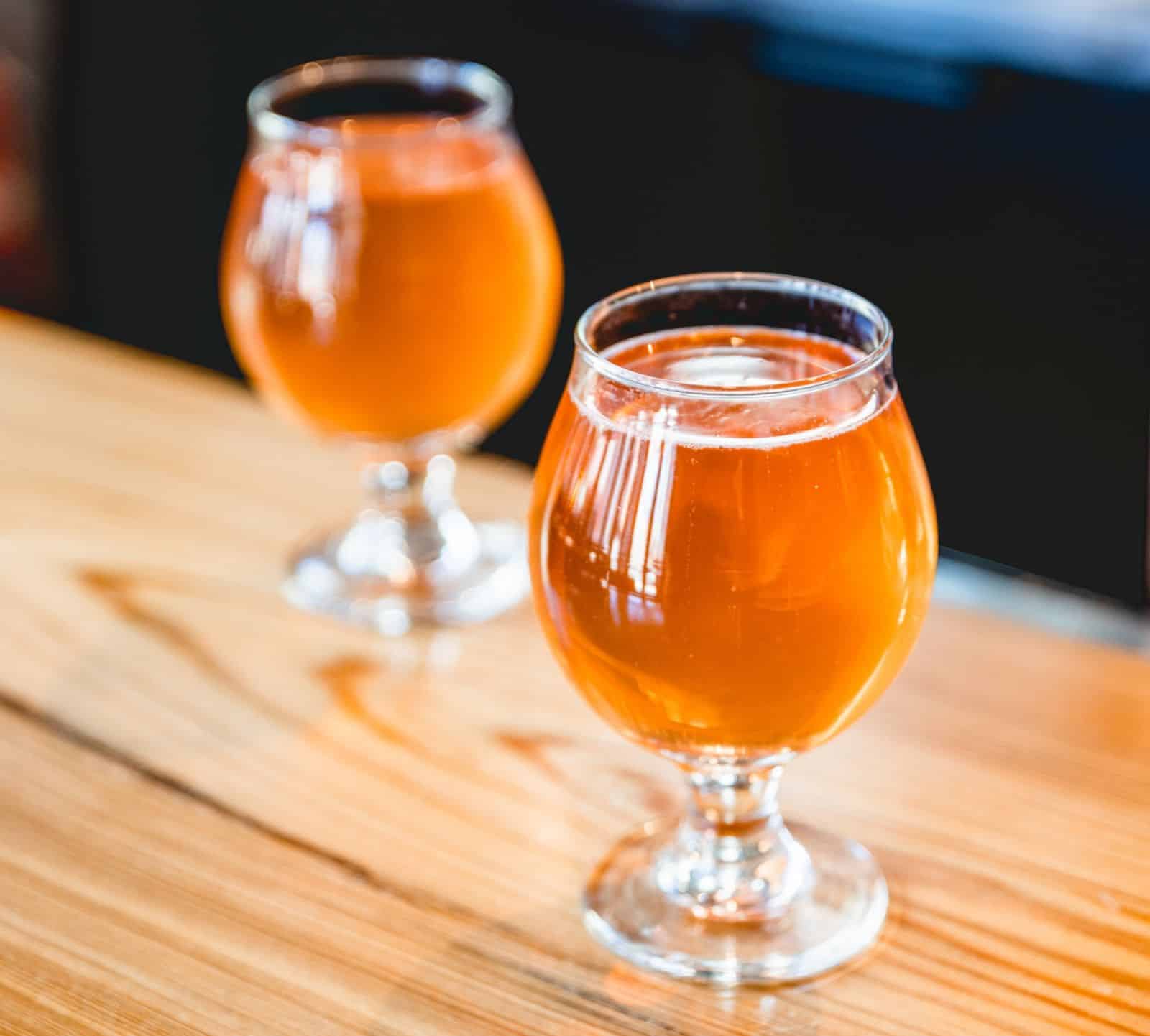 To celebrate the release of Hop Together at its cidery on March 7, Hale & True will give away Hop Together strawberry hop cider popsicles to the first 100 guests. Other popsicles, like black sesame and mango lassi, will be available from local maker Purposeful Pops. Festivities begin at noon.
At Kurant Cider's brick-and-mortar, Kurant Brew & Brew, food from The Grilled Salmon Stand (recently awarded "Philadelphia's Best Salmon Burgers") will be available starting at 5 p.m. This food vendor was specially chosen by Kurant to pair with the new cider.
We've gotten the word that, while this is a special release cider, it's not the tiniest batch, so Hop Together should be flowing at both spots for awhile, if you aren't able to make it to the launch on March 7!
Find Hale & True Cider Co. at 613 South 7th St. in Philadelphia; phone: (267) 639-4334.
Find Kurant Brew & Brew at 436 E. Girard Ave. in Philadelphia; phone: (267) 928-3620.