This session of Cider School aims to help people develop their confidence as tasters, particularly when tasting cider. The informal class uses principles from the well-known protocols of coffee cupping and wine tasting to allow anyone to delve into the organoleptic specifics of cider tasting. Approaching a glass of cider seriously means not only drinking it with attention, but learning what we can about the apples and cider making choices behind what we find in the glass. This class will approach topics including apple selection, fermentation methods, cider styles, as well as thinking about cider's look, aroma, taste and feel. The best part is that these considerations never prevent us from having fun with our tasting! If you're able, please bring the cider of your choice, good lighting, and a piece of white fabric or paper with you so you can taste along. Let's combine cider fun and serious tasting together!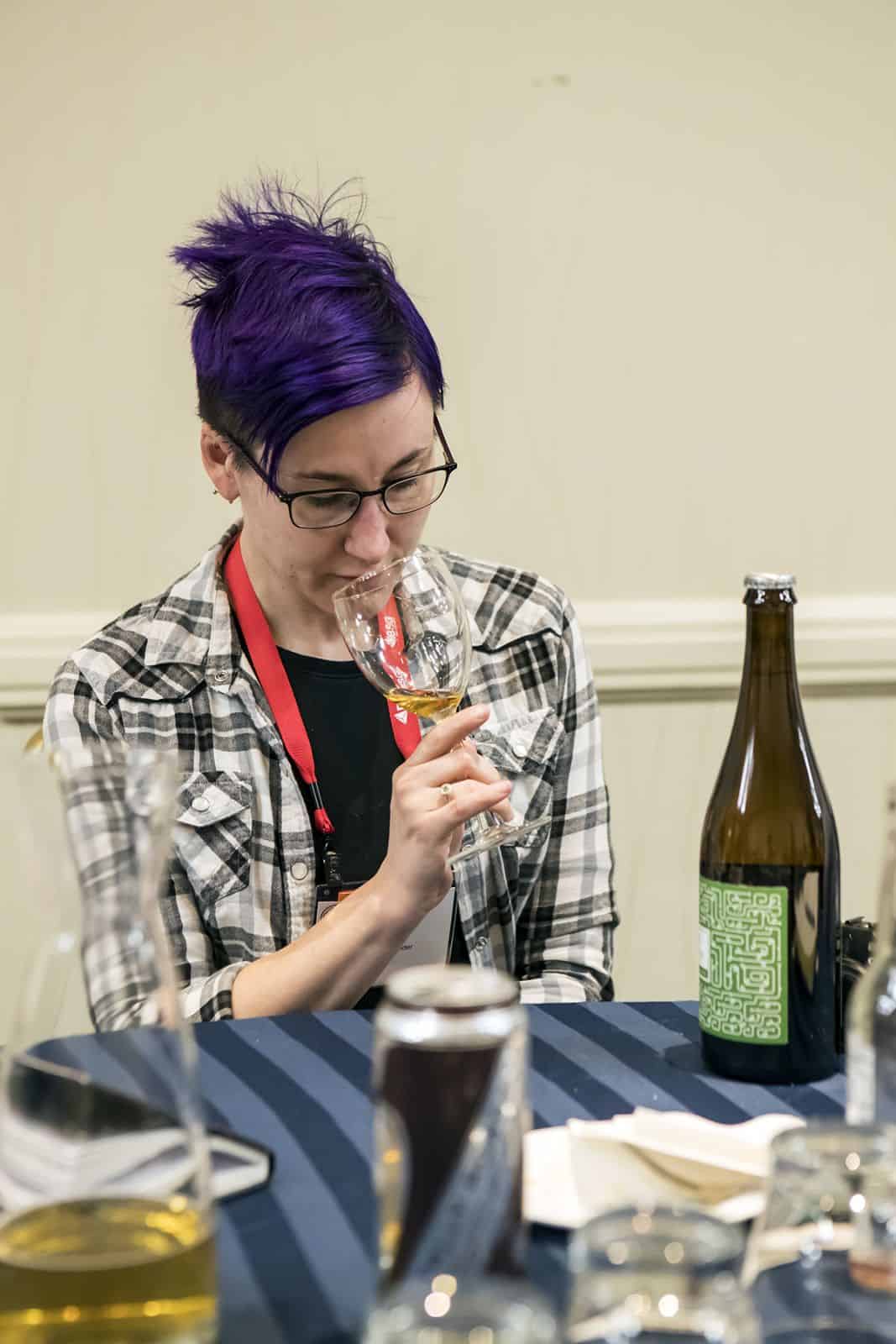 Meredith Collins is the blogger behind Along Came A Cider, where she has been tasting, photographing, and reviewing hard cider since 2013. In addition to managing her blog, Meredith has judged cider for the Good Food Awards, the Great Lakes International Cider & Perry Competition, the Pennsylvania Farm Show, and the New York Cider Competition. She's completed Charles McGonegal's cider fault training four times. She has presented at American Cider Association's CiderCon for three years and taught classes on the cider business and America's cider renaissance. Her cider experience also includes two years in a cidery tasting room, writing for Cider Culture, Edible Finger Lakes, and other publications. Her volunteer work with cider includes Cider Week FLX as a social media ambassador, educator, writer, and guest educator. Her training came first in fine chocolate, then in coffee and tea, and now cider. She is also a member of the first class of the Cider Certification Program by the American Cider Association.
Zoom Meeting URL: https://us04web.zoom.us/j/78027132530?pwd=OW8yVk5SbjVOczdyZk5KeXV6UEkvZz09
Meeting ID: 780 2713 2530
Password: 5T3dj5
Come join us this week for some cider schooling!