As we look ahead to summer, it's a bummer to accept that cider festivals, conferences and other gatherings are canceled and postponed due to COVID-19. But you can't keep cider folks down! In this time of social distancing, creativity keeps us connected in new and unexpected ways, and one great example of this is Cider Summit Portland's Festival To-Go Tasting Kit.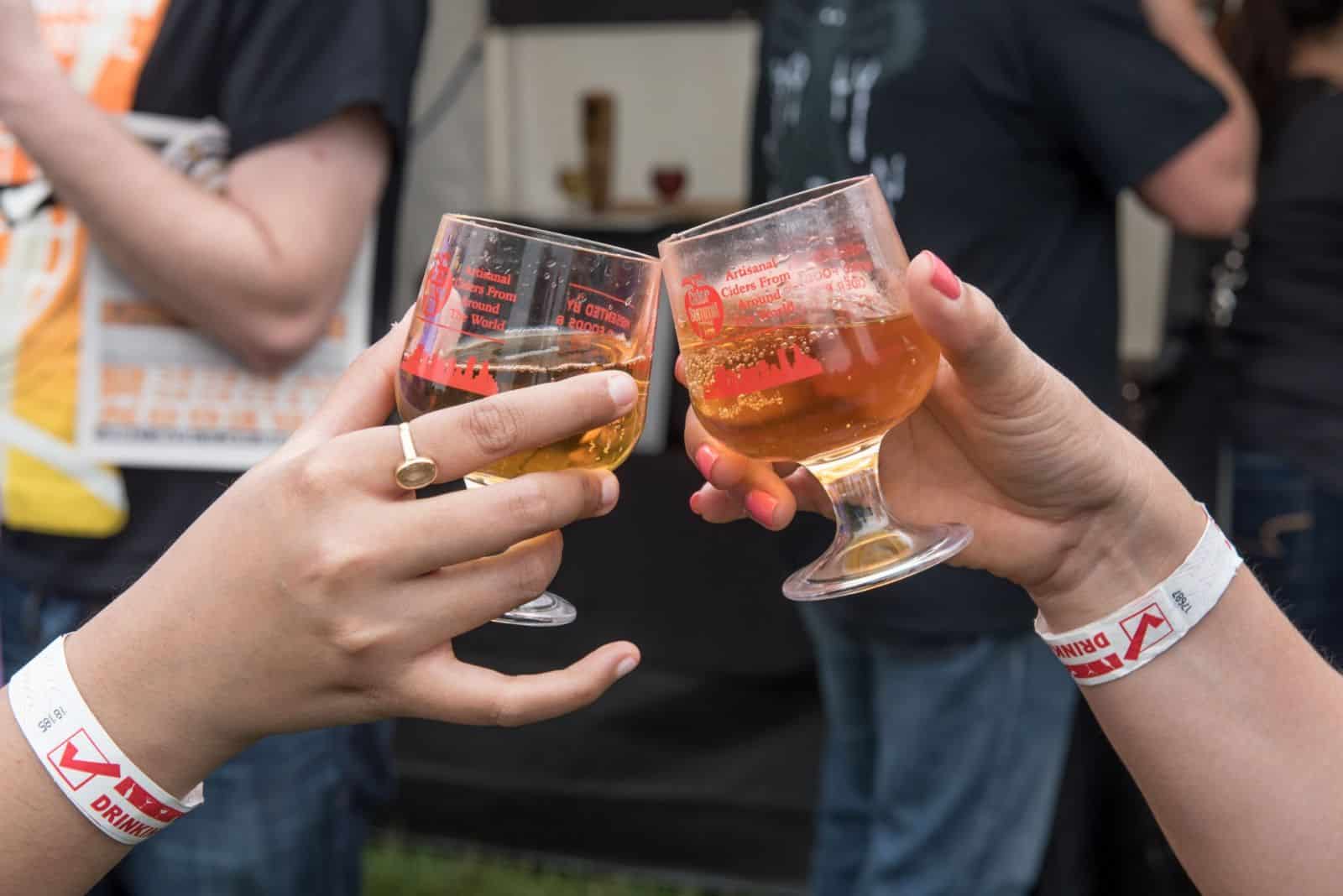 This popular hard cider tasting fest was supposed to celebrate its 10th anniversary this year in June at The Fields Park in Portland's Pearl District. Instead of hosting a large gathering, the Summit has pivoted to offer a fun to-go option for would-be festival-goers, available now through June 16.
The Cider Summit Festival To-Go Tasting Kit includes;
Eight curated ciders in a range of sizes from the following cideries:
Two Cider Summit brandy snifter style tasting glasses.
A Cider Summit bar towel.
Several small gifts from participating cidermakers, such as pins, coasters, stickers, brochures, and coupons.
A $5 discount per ticket on up to two tickets to the Cider Summit Portland 2021 Festival.
From now until 2 p.m. on June 16, you can pre-purchase the kits for $35 (plus fees) at CiderSummit.com;
"We didn't want our 10-year milestone to pass by unnoticed," explains Alan Shapiro, Cider Summit's founder and producer. "Creating a tasting kit was a way to stay engaged with our attendees during the pandemic. The cideries we selected for this package are all long-term partners of the festival, with some dating back to year one."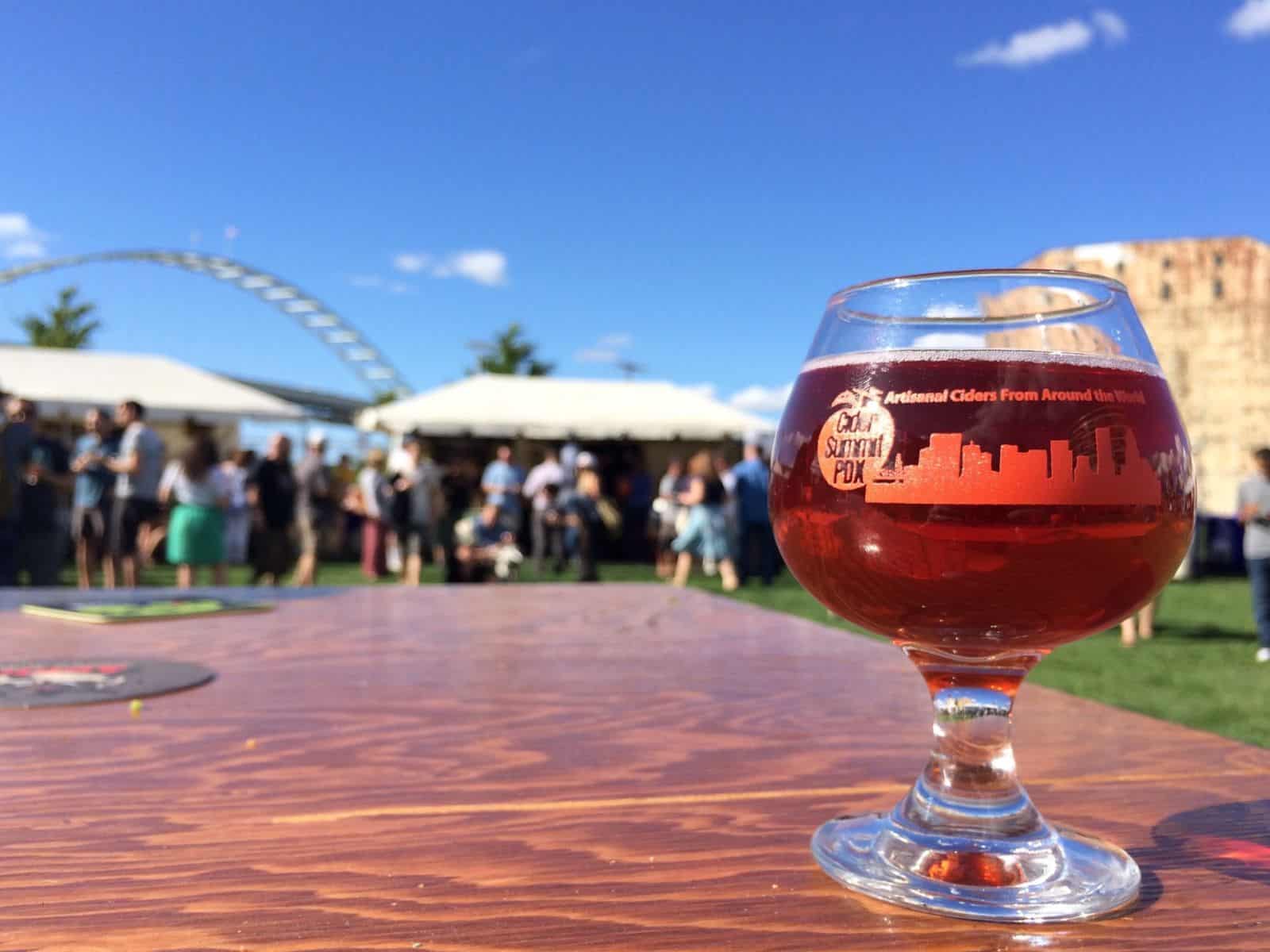 Pre-purchased kits will be available for pickup up at a pop-up contactless drive-through on Saturday, June 20, from noon to 5 p.m. at the Memorial Coliseum Benton Lot at the corner of North Broadway and North Benton. If you'd rather bike or walk, your pick-up order will still be accommodated, with appropriate social distancing measures, of course. For an additional $8, home delivery to select zip codes will be offered with packages delivered on Thursday, June 18, or Friday, June 19. Be sure that an over-21 adult will be home to receive the package!
Want more? There are a few cool add-ons available to choose, including an $8 ticket to the Northwest Cider Association's "Cider Festival in a (Zoom) Box" virtual party on Saturday, June 20 from 6 to 7:30 p.m. The virtual event, held in honor of the 9th annual Oregon Cider Week, guarantees you an hour and a half of entertainment from some of 2020 Cider Summit Portland's makers. Think: their best jokes, juggling, songs and a pop-up concert by Cider Summit favorite and local blues legend Norman "Boogie Cat" Sylvester. The cost of the ticket will allow the Northwest Cider Association to help provide relief to cideries around the region that have been hard hit during the pandemic.
Check it all out at Cider Summit's site, as well as on Instagram and Facebook.