Thursday marked the third official day of CiderCon 2018, and though we thought it would be hard to top days 1 and 2, the fun showed no signs of slowing down during the latter half of the week. Here are the chills, thrills and spills from our third day at this epic cider gathering:
Keynote Speech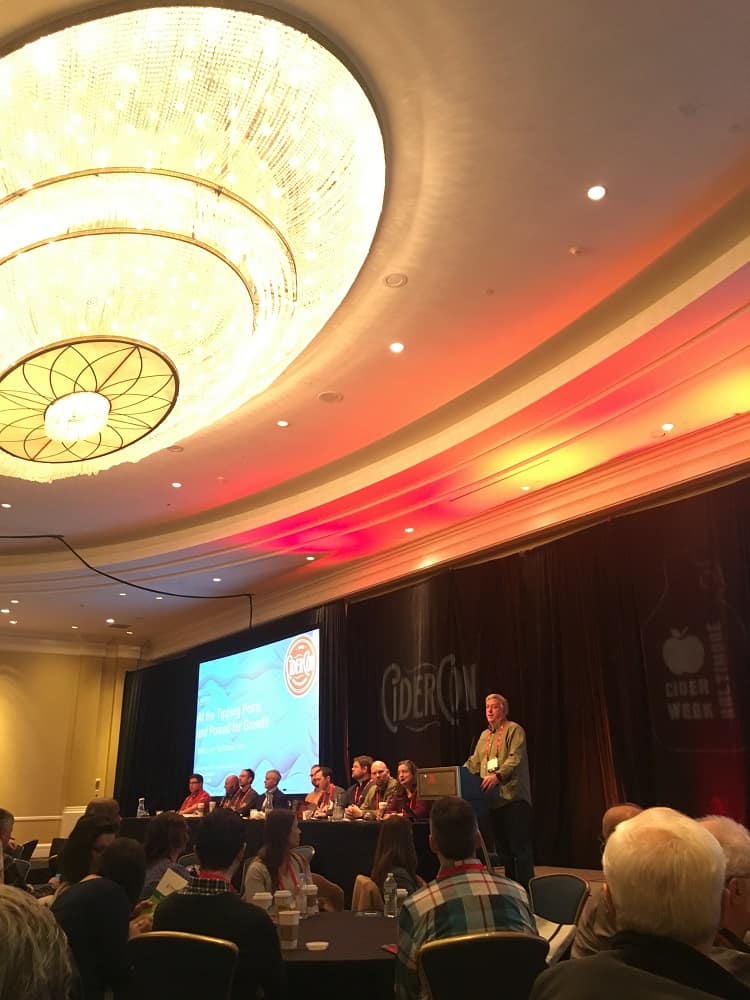 The morning started bright and early — and thanks to the Cider Week Baltimore events going late into the night, 8:30 a.m. felt a lot earlier than it sounds! We were very grateful for the coffee station set up on the third floor. But, it definitely was worth it to join the majority of the CiderCon attendees in the Grand Ballroom at the Marriott for the keynote speech from the president of USACM's Board of Directors, Bruce Nissen. We also heard from USACM's Executive Director, Michelle McGrath, and a representative from Nielsen, who dropped some excellent facts and stats about cider in 2017 on the crowd.
Trade Show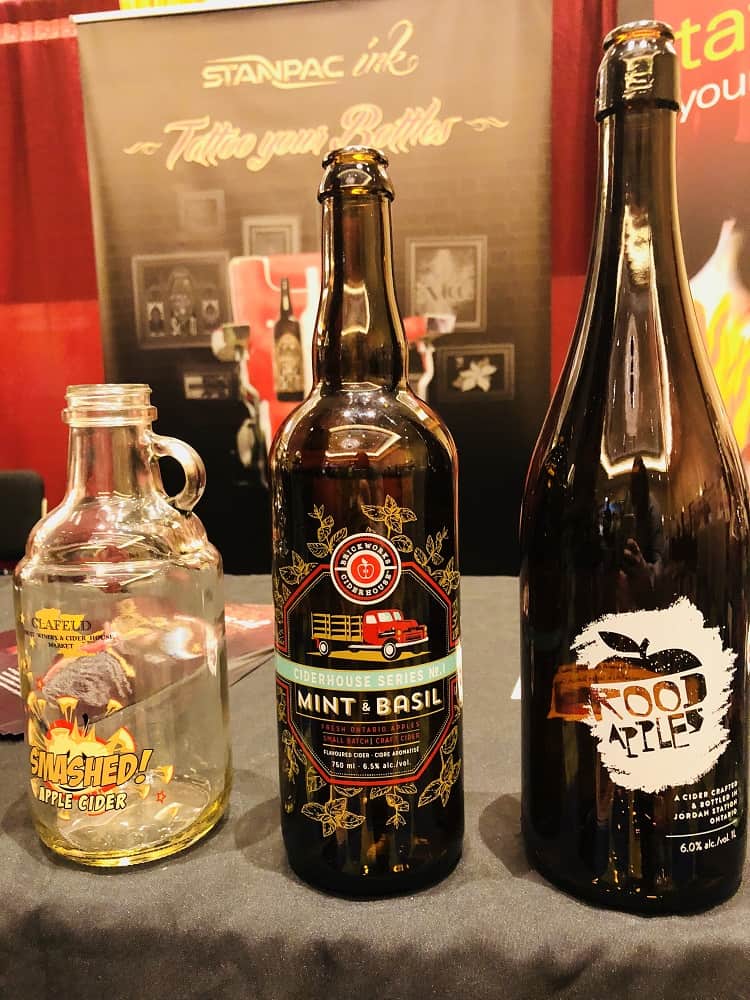 It was fun to walk around the bustling trade show and check out all of the incredible tools and resources available to cider makers these days. We loved the bottle designs and custom tap handles, and we were glad to see that that our friends over at Ekos Cider Maker had lots of interest at their booth.
Making Cider Mail Videos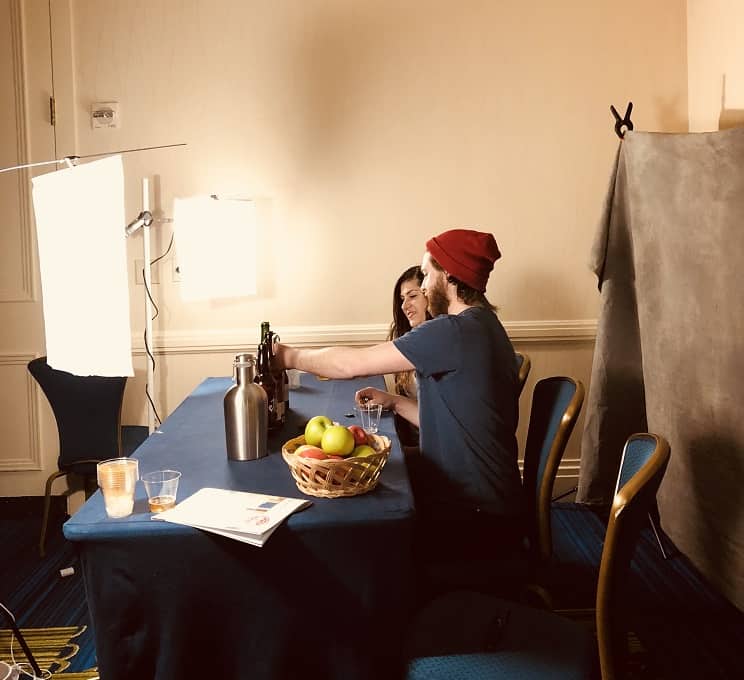 In a little corner of our makeshift photography studio on the 4th floor, we set up a mini video set for a few "Cider Mail" tasting videos with some Cider Culture contributors. We cracked open a few bottles and cans that various cider makers have sent to us over the last few months and tasted and discussed them on camera! Everyone had a great time, and we can't wait to share the videos with you soon. If you're a cider maker who wants to send us samples to review, shoot us an email and we'd be happy to help coordinate!
Workshops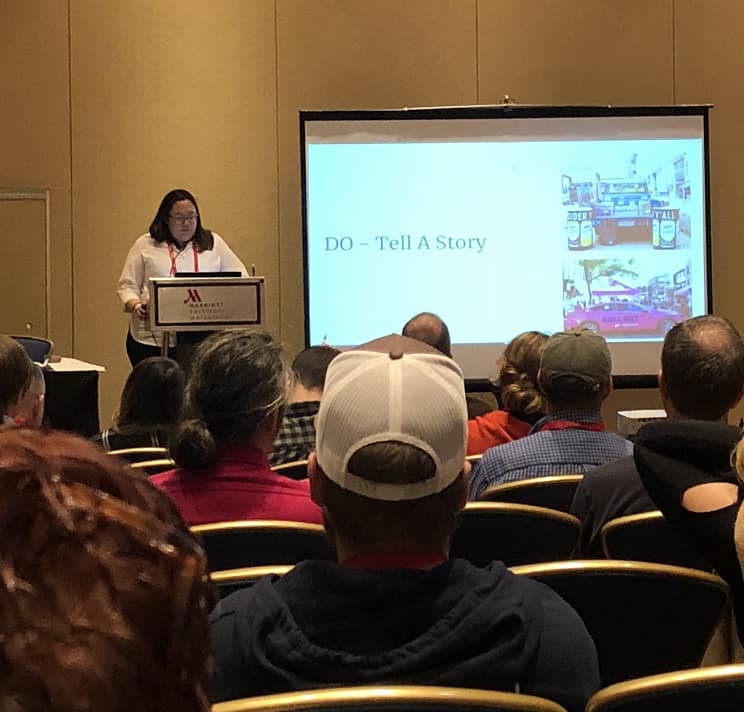 In between doing all of this, we actually made it to a few workshops on Thursday afternoon. All of the presenters did a great job on topics ranging from "How to Crowd Fund Your Cidery" to "Promoting Cider in Wine Country." As a testament to the great variety of topics and the expertise of the presenters, nearly every workshop room we popped into was crowded with attentive attendees!
Dinner at Joe Benny's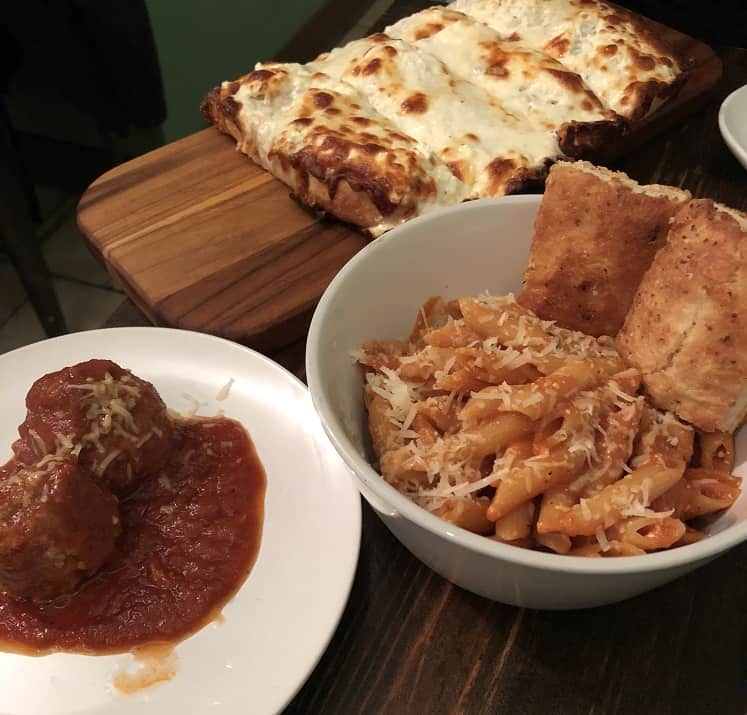 The Marriott is right next to Baltimore's Little Italy neighborhood, so we treated ourselves to a winter-perfect pasta meal at Joe Benny's, a little Italian joint with the winning slogan, "Best Balls on the Block!" Of course we tried the said meatballs (they were, indeed, quite tasty), along with two of Joe Benny's other February specials: the "Say Cheeeese" focaccia and pasta with a rose burrata cream sauce. It was "tight," as the Baltimore kids like to say.
We can't believe there's just one more day to go! Check back in to see our final highlights reel from CiderCon day #4.