Pumpkin ciders aren't the only seasonal flavors you should be reaching for as the temperatures start to drop! Cranberry cider is an ideal autumnal cider combo: Bright, sweet-tart and beautiful in the glass, these ruby red ciders are perfect for a fall day. They also pair exceedingly well with food, especially roasted meats (here's looking at you, holiday turkey!). The interplay of the apples and cranberry makes for a refreshing quaff that cleanses the palate between each bite.
Here are seven standout cranberry ciders to try this fall: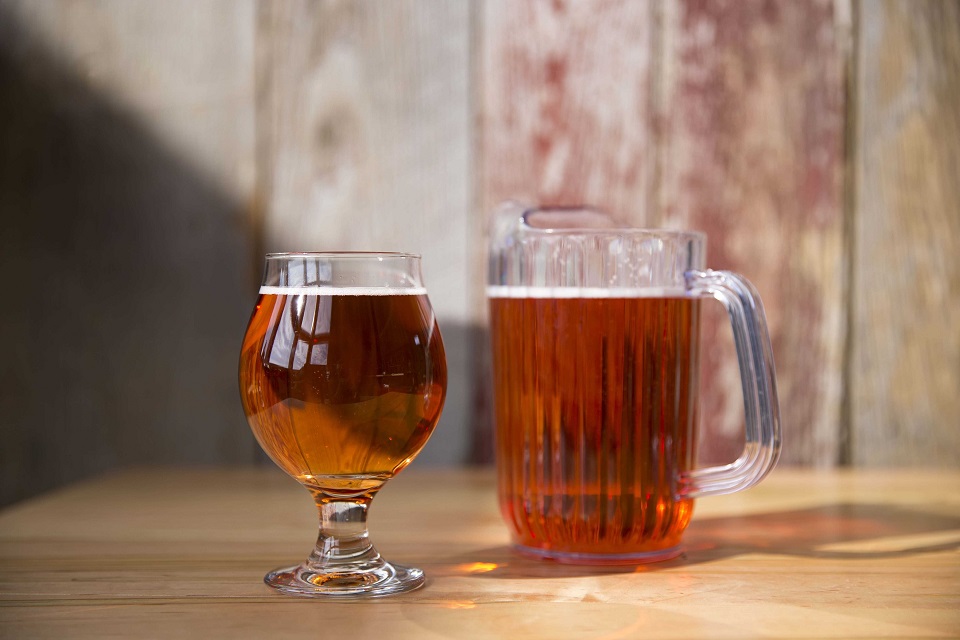 Bent Ladder Cider and Wine, located at Rittman Orchards in Doylestown, Ohio, is gearing up for the holidays with its winter seasonal release, Mulled Cranberry. This cider is made from a blend of estate-grown apples, cranberries and mulling spices. Along with Bent Ladder's other unique draft ciders, including Barrel Blues (blueberry cider with lavender aged in whiskey barrels) and Home Slice (apple pie-esque cider infused with cinnamon and vanilla), Mulled Cranberry makes a snappy alternative to all the heavy holiday-focused libations on the market.
"Northeast Ohio has so many great Christmas beers, I wanted to craft something for the gluten conscious folks in our area," said Matt Vodraska, Bent Ladder's owner and cidermaker. "Mulled Cranberry is the perfect holiday drink with warm flavors of mulling spices, like cinnamon and allspice, along with orange and lemon peel. It is sweet and tart, pairing wonderfully with so many holiday foods and desserts."
Mulled Cranberry is available at Bent Ladder's tasting room and will soon be available at select area bars and restaurants.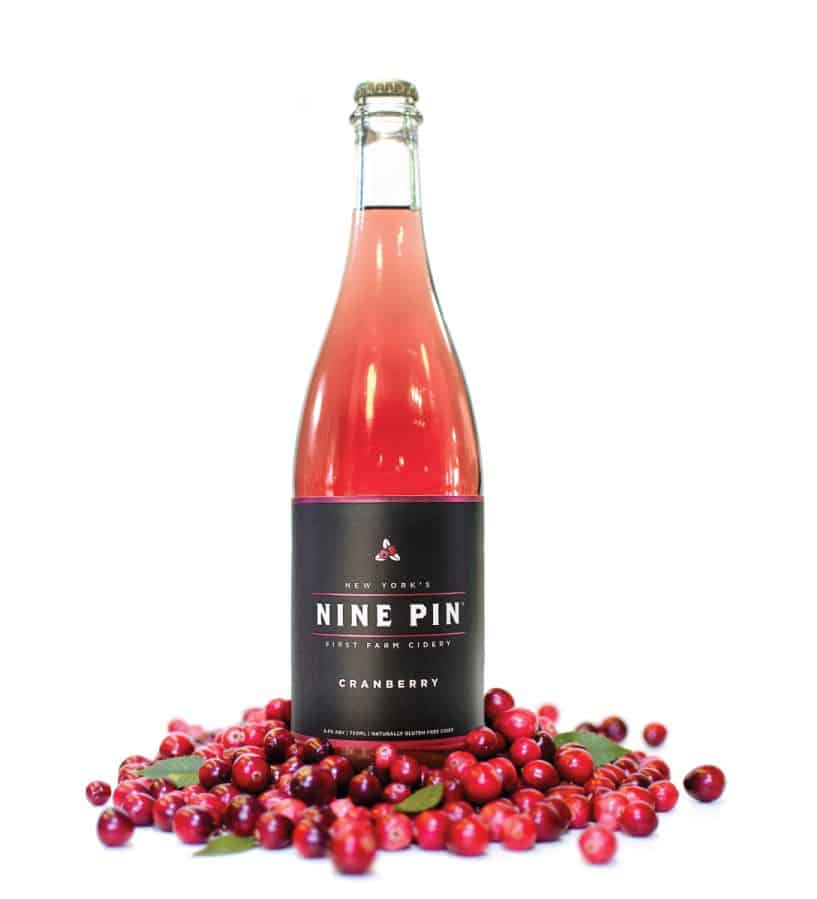 Albany, New York's Nine Pine Cider launches its seasonal Cranberry Cider every year in November. Available on tap and in 750ml bottles, this scarlet-hued autumnal treat is made with a co-fermented blend of New York apples with cranberries sourced from a bog in the Adirondack hills. At 6.5% ABV, it's chill enough to share with a few family members around the Thanksgiving table — or keep it all for yourself and enjoy with some New York State goat cheese.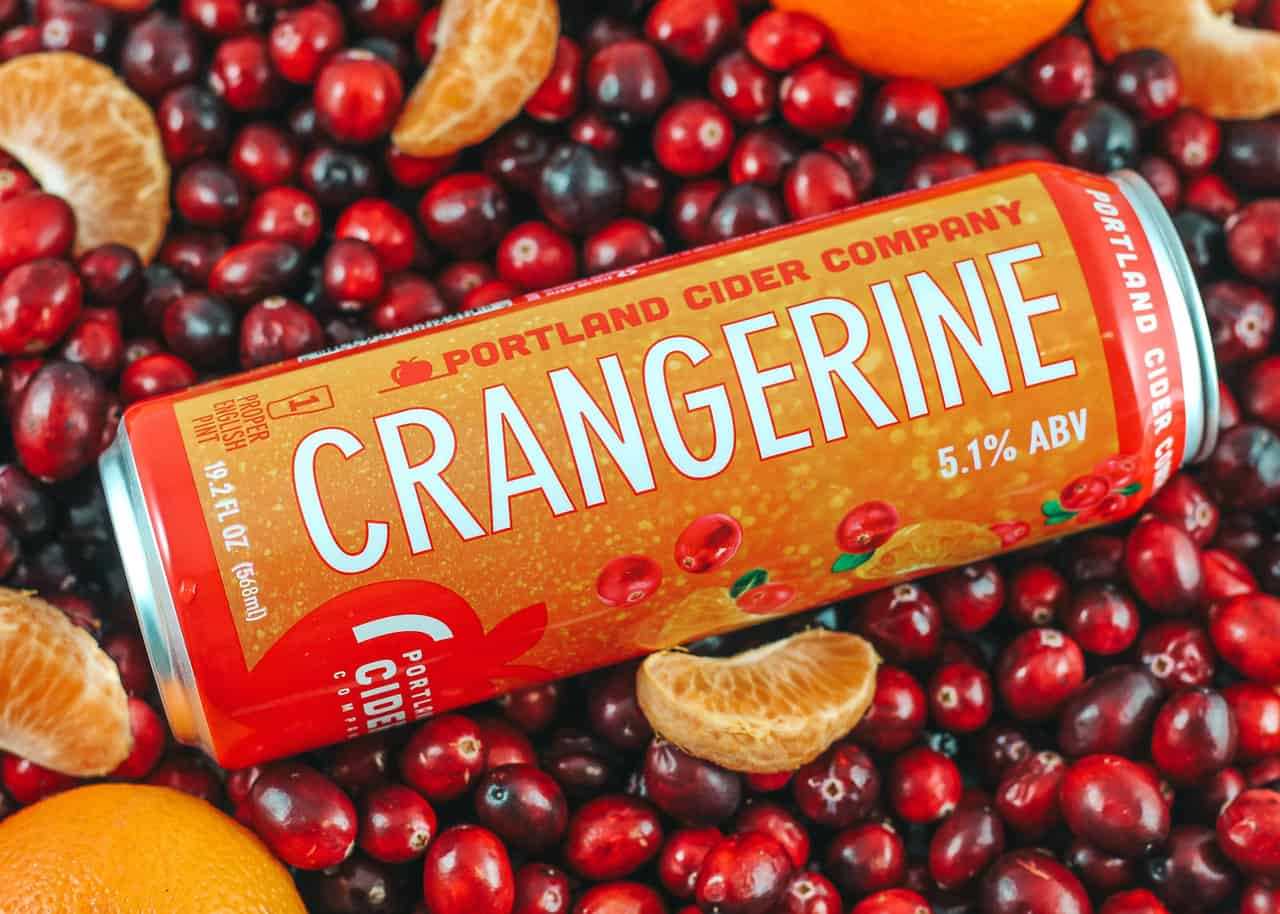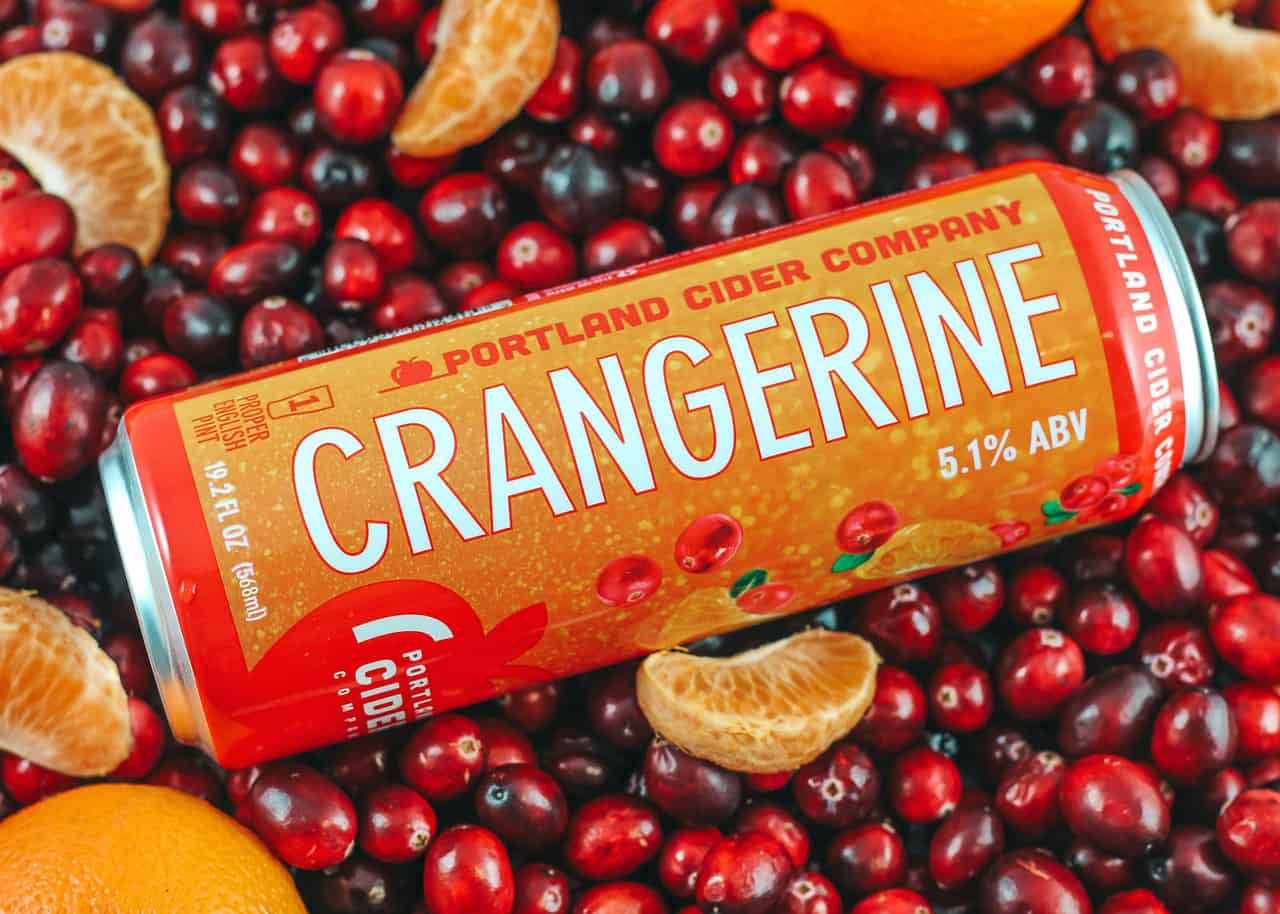 Portland Cider Co.'s seasonal release Crangerine, is part of the cidery's Small Batch Series, and is ready to go for the holiday season. This medium-sweet crimson cider hits tart and juicy, with the fresh combo of Oregon-grown cranberries and tangerines.
"We love the tartness of this cider and how the citrus zest of the tangerines interacts with the fruitiness of the rich red cranberries," says Lynda Parrish, Portland Cider Co. co-owner. "This cider is perfect for the holiday season—it works well with food pairings, especially the traditional Thanksgiving Dinner, and makes a delicious cranberry cider cocktail as well."
Crangerine is available on draft and in 19.2-ounce cans. In fact, this is the first product where Portland Cider Co.'s can rock its new shrink sleeves. Its new canning line, a recent investment, includes a shrink sleever that can roll 12-ounce cans into the sleeves and will transition all of its 19.2-ounce cans into sleeves by the end of this month. Basically, this feature allows pre-printed cans to be wrapped with a new sleeve, saving it from the waste cycle and helping to ease the current can shortage in the beverage industry! Use Portland Cider Co's Cider Finder to locate Crangerine at a retailer near you!
Ricker Hill Hard Cider's Mainiac Gold with Cranberries starts with its classic Mainiac Gold cider, made primarily from Golden Delicious apples mixed other varieties of golden apples, and then adds tart cranberries, for a cider with a nice little kick. The cranberries are grown at Ricker Hill's family farm in Turner, Maine, which has been in operation since 1803. Though this 5% ABV sipper is perfect for fall, it is available year-round in 750ml bottles.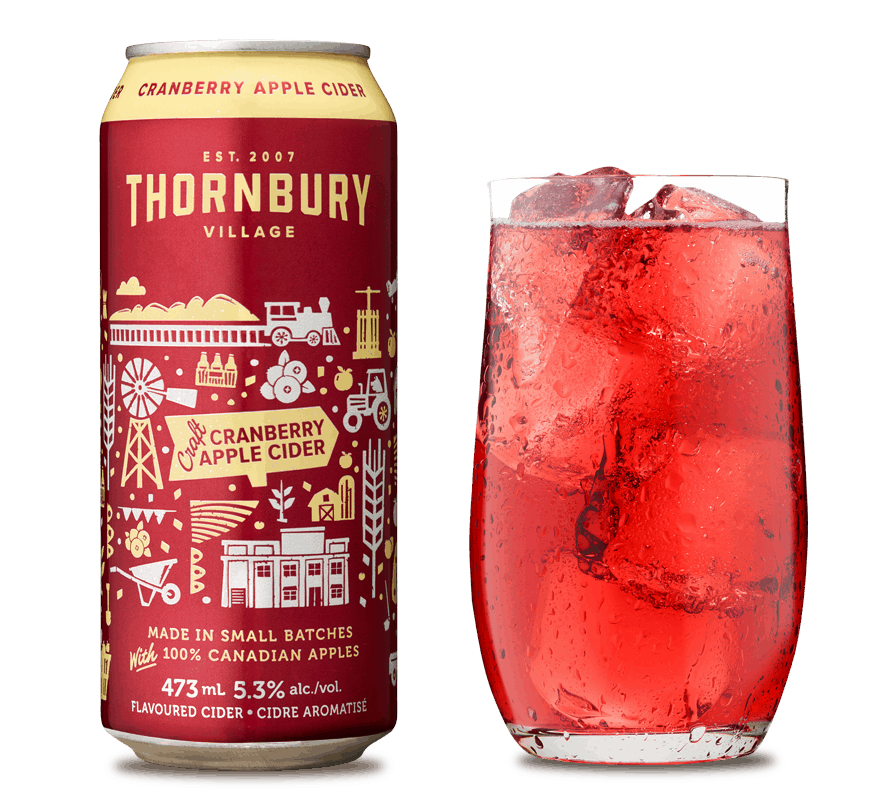 From its cider house in the heart of Ontario apple country in Canada, Thornbury Craft makes light, champagne-style cider. Its Cranberry Apple Cider is made from 100% Canadian apples and cranberries for a balance of natural sweetness and fruity tartness. Thornbury suggests serving this specialty cider over ice, or with a splash of orange juice (could be fun for brunch!). You can find this in some LCBO stores in Canada or at Thornbury's Cider & Brew House, just minutes from the historic downtown of Thornbury, Ontario.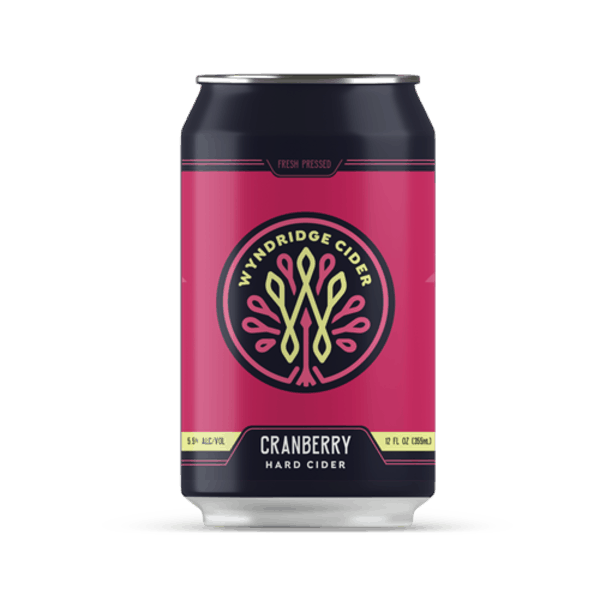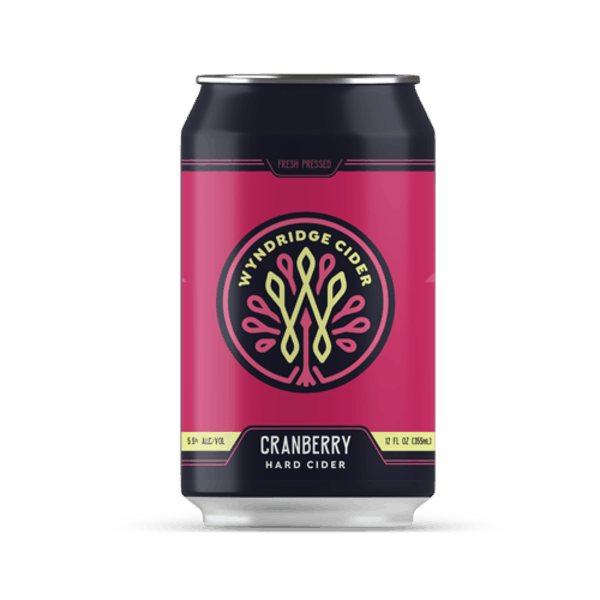 Located on a beautiful farm in Central Pennsylvania, Wyndridge Farm makes a range of craft cider and beer. One of its popular winter offerings is its Cranberry, utilizing PA apples, yeast and real cranberry juice. There are no excessive sweeteners, so this champagne-style cider can show off the wonderful sweet/tart play of the two fruits it's made from. This fresh, clean-tasting cider weighs in at 5.5% ABV, and it is distributed across 10 states on the East Coast, and it's also available at Wyndridge's restaurant in Dallastown, PA.
Part of its Berry Series, Urban Orchard's Kalikimaka is a semi-sweet holiday seasonal; kalikimaka means "Merry Christmas" in Hawaiian. This 6% ABV cider is infused with cranberries for a tart, bold flavor and a lovely red color. This one only rolls around during the winter season, so look for it in December at Urban Orchard's tasting rooms (check what's currently on tap here) in Asheville, North Carolina.
Which cranberry cider cans are you cracking this fall? Does a local cidery in your town make a great version? Let us know!
All other photos: Courtesy of their respective cideries