There is no shortage of weird and wonderful ciders out there, and our love for them is well documented. As we're scrolling through the Instagram cidersphere, perusing VinoShipper and delving into cidery's websites, we often come across many eccentric ciders that make us smile: hazy pét-nats, plum jerkum, wild-fermented sidra, wine-cider hybrids, and so much more.
However, there are still some cider surprises waiting out there — unexpected delights that even reading their description makes us feel like, "Ok, we have to try that immediately." That's the feeling we got when learning about Greenpoint Cidery, an experimental project founded in 2015 by Nika Carlson. Drawing inspiration from natural wine, farmhouse practices, and the history of apples in America, Carlson's production stands on a triangle of principles: local ingredients (she uses New York apples and fruit), traditional methods, and minimal intervention. Her ciders are joyful, inspired fermentations, and often incorporate foraged ingredients, like dandelions, wild grapes and mugwort.
A Washington State native, she currently splits her time between Brooklyn and Hudson, New York. After hearing her on an episode of the podcast Disgorgeous, we were curious to learn more. And now you can learn more too, through this Cidermaker Q&A:
Cider Culture: Where did your fermentation journey begin?
Nika Carlson: I co-owned a bar in Brooklyn called The Drink, and an importer brought me some Spanish cider to try. I was blown away, and fell down the rabbit hole of what cider was and could be. A former partner and I subsequently planned to open a cider-focused bar, and a mead-making friend was like, "You should just make cider! It's easy; I'll teach you." Ha. It proved to be a little more complicated, but here I am.
What were some of the people or influences who guided you along the way?
Big shoutout to Raphael Lyon at Enlightenment Wines, said mead maker who introduced me to fermenting. I learned a ton from him. When I started, I also looked to places like Farnum Hill, which really paved the way for the resurgence of heirloom apples and craft American cider; Aaron Burr Cidery and Andy Brennan's emphasis on place and foraged fruit; and organic growers like Michael Phillips. I'm also curious about natural wine, but even more so in folk traditions in wine and cider making, and even beer. What were farm wives making? What are native beverages? What does history, written or otherwise, tell us about what people used to drink, and how where they lived influenced them? What does the land I inhabit look like through the seasons, and how can that be incorporated into what I make? Also just my palate, like, what excites me and tastes good to me?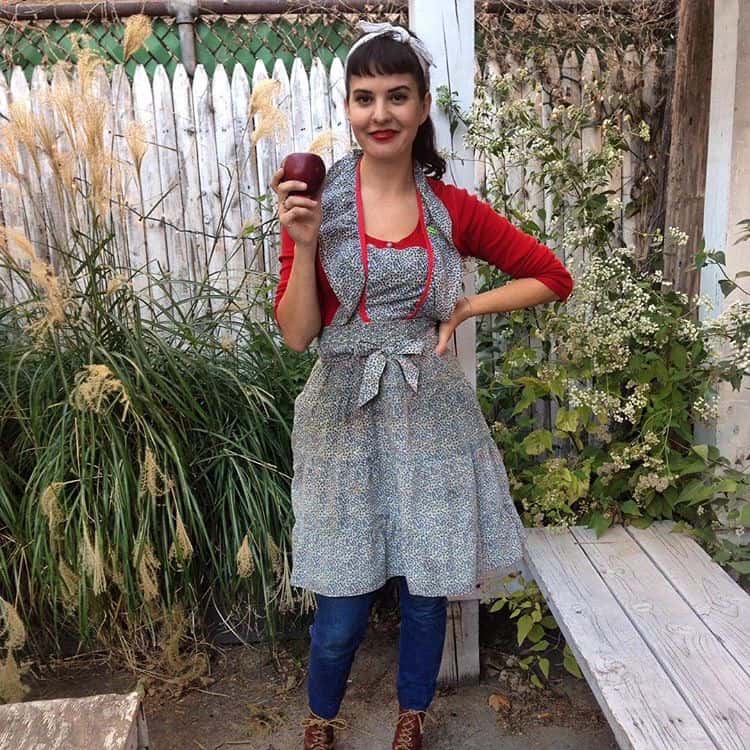 What was one of the moments along your journey that made you feel like, "Yes, this is working, I can do this"?
A few years ago, I moved my trees onto a new property that some friends bought. It was … a big task, and I'm still getting those trees to produce at commercial volume. But once I was there, I think I came into my own as a cidermaker. I finally had some space to breath, literally and metaphorically. It's a beautiful space that I feel incredibly lucky to explore, and I try to share that through my work. And I think people have really responded to that. I remember one day walking through the fields with a friend, picking mugwort, crushing it in my hands, and inhaling this incredible scent while talking about how this feathery, weed-y herb used to be a bittering agent for beer before hops where common. And thinking, "Oh man, I should try this with cider!" That's a pretty common refrain for me. A smell or a sight or a story catches me and makes me wonder what could be.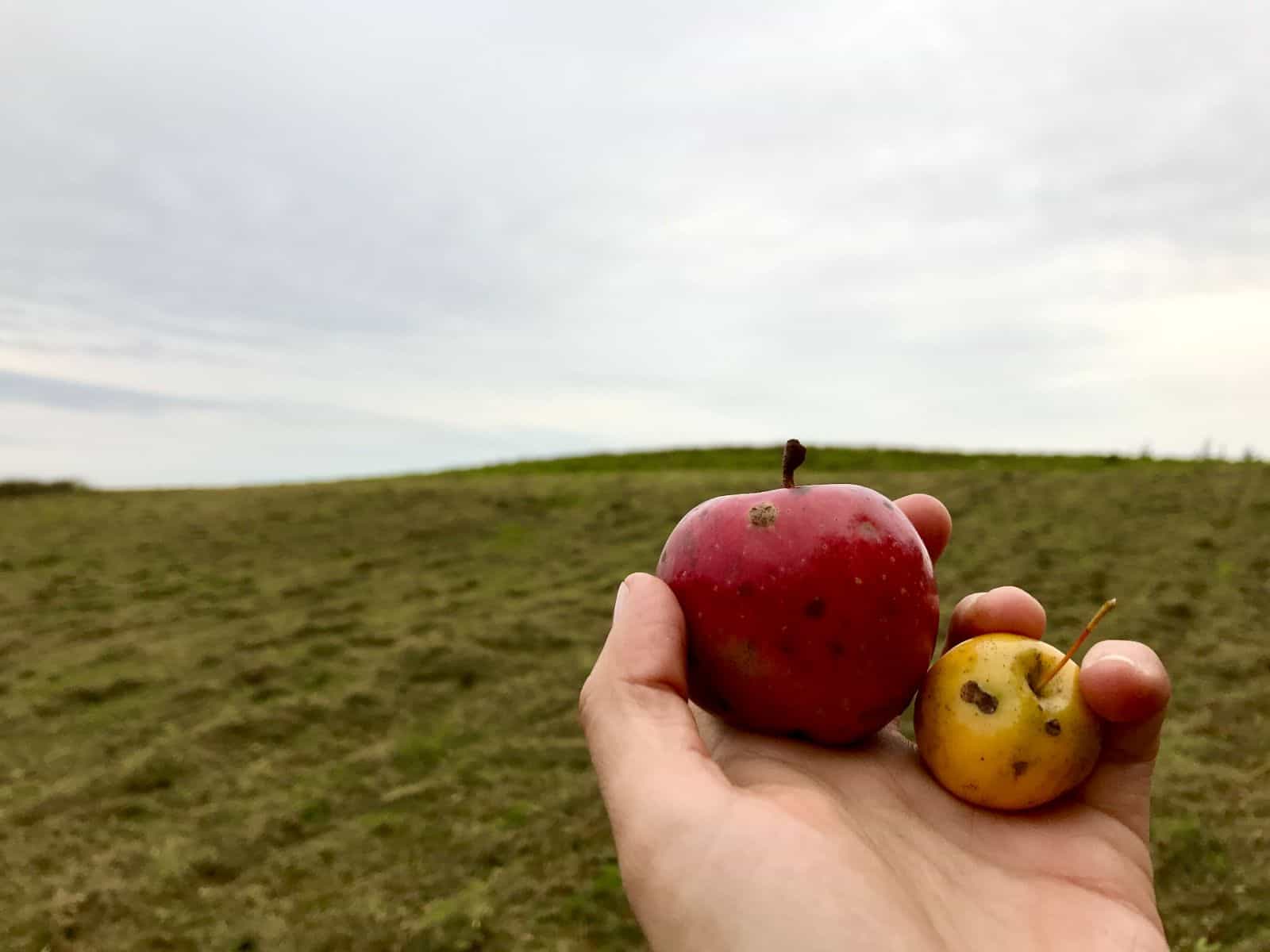 What are some of the challenges you faced (are facing?) as a business owner? As a cidermaker?
Oh man. Money. Space. Time. Working alone. And those are all connected. I'm the sole employee of my business, so it's a lot of work. I get help here and there, but I'm working the orchard and making the cider. And packaging it. And selling it. I'm a jack-of-all-trades, and I really enjoy the physical work and the creative freedom, but there are some things I enjoy more than others. Real talk? I am terrible at sales, and wish it came more naturally. I've also done everything on a really small budget, and I love a DIY, but being suddenly magically rich certainly wouldn't hurt, ha.
Can you tell us a bit about your production facility? It's in upstate NY, right? What is it like?
It's in Hudson, NY, just outside of town. It's a small space with limited equipment, and it involves a lot of tetris-ing of things. I'm working on getting more space, which will really allow me to increase my production volume. That's a big goal for this year.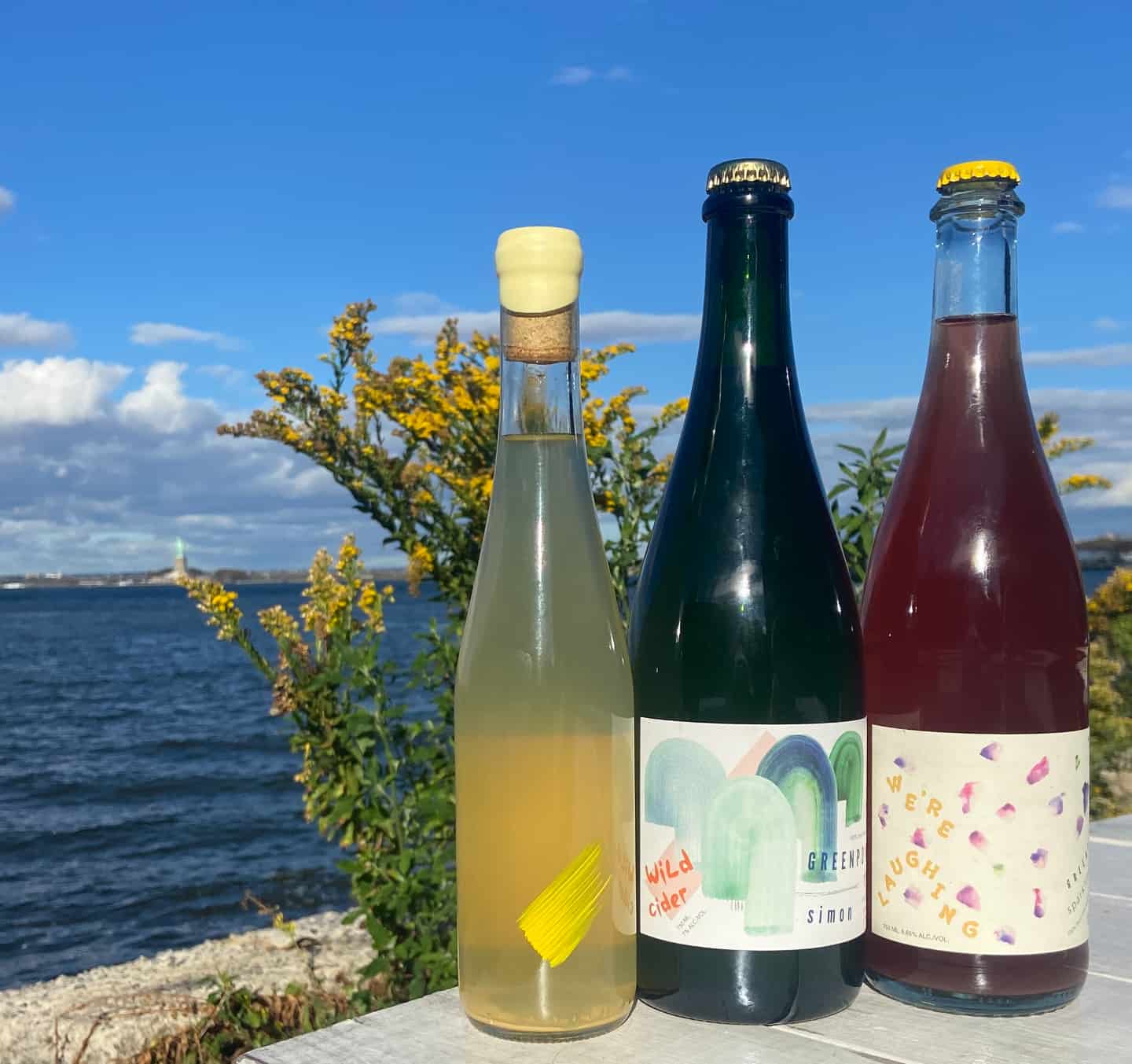 So many of your ciders include interesting ingredients and technique-driven experimentation. How did you develop this style? What do you think it allows the ciders to do or say, as opposed to more conventional ciders?
I think a lot of it has to do with my exploration of my own space, internally and externally. I'm a curious person, and I like to experiment. I like beautiful things, and I like to share. And I want to make people happy! So how do I convey to people the joy I feel at catching sight of secret wild apple blossoms in the spring? Or of walking down to the creek through a field of goldenrod and asters at the end of a warm fall day? How does that connect to our shared past? What does that make me want for our collective future? And how can we all look at our own spaces differently, and re-imagine how we want to inhabit them? I mean, none of that matters if it's not delicious. Most of the time it is! And sometimes it's not, so you figure out how to use it differently than you planned. Nature doesn't really care about our plans or timeline. Anyway, I think it comes across in my ciders. Every bottle is a piece of that story.
Which of your ciders do you open on a special occasion?
I open one of the experimental bottles sometimes, but I'm also just as happy to drink my flagship cider, First Edition, which is the first style I ever made. I try to make sure each bottle feels like a unique experience, from the cider itself, to the bottle containing it, to the very experience of opening it. It should all be fun!
What kind of reaction do you hope for when someone tries your ciders for the first time?
I hope they're surprised, I hope they're satisfied, I hope they want to reach for more, and I hope they're inspired to share it with people they care about.
What do you wish to do with Greenpoint Cidery that you haven't been able to do yet? Do you have any future plans to share?
I'm just really excited to see what the future holds. This is a big planning year, and I'm laying the groundwork for expanding in a big way while also trying very hard to staying open to possibilities.
For more on Greenpoint Cidery, check out its Instagram and shop online via its website! While you're there, check out the list of stockists where Carlson's ciders are sold (mostly in NY State), and learn about Sail Freight, a delivery system via schooner (!) that's available during the warmer weather months to communities situated along the Hudson River..