There is an annual award given out by the board of the American Cider Association at CiderCon each year: the Award for Significant Contribution to the Cider Industry. This honor is bestowed upon leaders in the US cider world; past winners include Mike Beck of Uncle John's Cider Mill in 2021; cider writer Darlene Hayes in 2020; and Steve Wood of Farnum Hill Ciders in 2019. At CiderCon 2022, two of these honors were awarded to Dan Pucci and Diane Flynt. We want to share a bit more about each of these advocates for craft cider. Here's Diane Flynt:
Flynt is the founder of Foggy Ridge Cider in Dugspur, Virginia, which she founded in 2005. Before that, she worked for 20 years in corporate America — aren't you glad she made the career shift to farming and cidermaking? The cider industry is so much stronger because of her tireless contributions!
In 1997, Flynt planted a cider apple orchard on her farm in the Southern Appalachians, which sits at a beautiful 3,000-ft. elevation. Her vision was to "plant excellent ingredients" and to use those ingredients to make fine cider inspired by winemaking techniques and care. Throughout the years, she's grown top-quality Southern cider varieties, like Hewe's Crab, Parmar and Grimes Golden, as well as traditional English cider apples, like Ashmead's Kernel and Tremlett's Bitter, to produce Foggy Ridge's six cider blends. Fun fact: Foggy Ridge Cider's block of Hewe's Crabapples was the first commercial planting of this valuable cider fruit in the 20th century!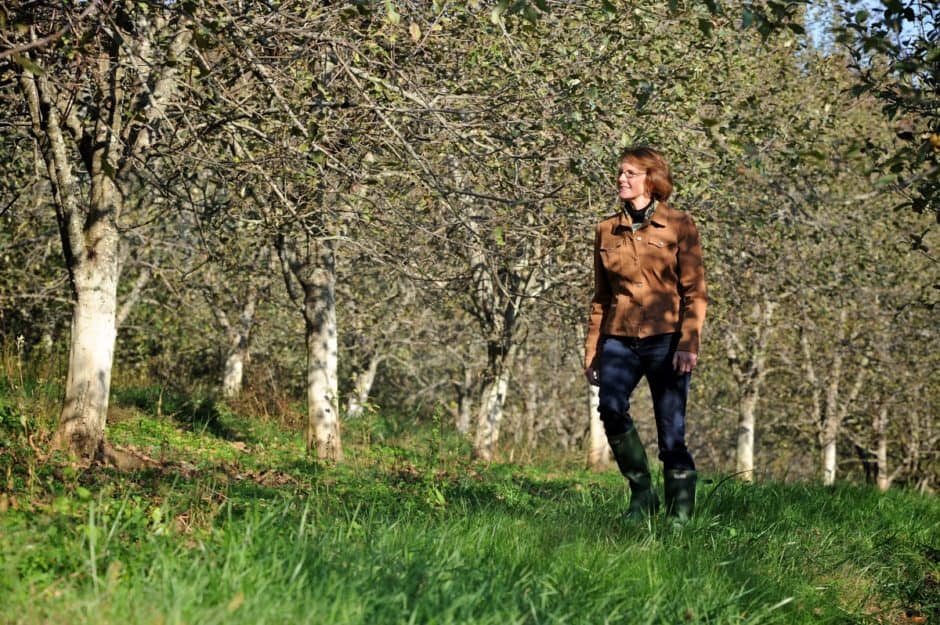 Foggy Ridge began cider production in 2004, and quickly developed a reputation for making amazing cider. Big media outlets, like the CBS Morning Show, and Martha Stewart Living, Gourmet and Esquire magazines took note, which was so important for putting orchard-driven ciders on the national stage.
Under Flynt's guidance, Foggy Ridge has also won a number of awards and accolades. In October of 2010, Food & Wine magazine named Foggy Ridge a "Small Batch Superstar"; MADE: In America awarded Foggy Ridge Cider a 2012 American Treasurers award; and Foggy Ridge Cider was featured at the James Beard Foundation's first all-cider dinner in 2013. Foggy Ridge's Serious Blend cider received a top rating from The New York Times, and Flynt was nominated for the prestigious James Beard Award for Outstanding Beverage Professional in 2015, 2016 and was a finalist for the award in 2017 and 2018.
In the fall of 2017, Foggy Ridge released its last cider vintage, appropriately named Final Call. But her career as a cider professional is still going strong. She continues to grow cider apples at Foggy Ridge orchard, which she sells to cidermakers throughout the South. She's an advocate for cider across state and national platforms, and has played a leading role in promoting Virginia wine, including serving on the governor-appointed Virginia Wine Board for eight years. She speaks on cider, farming and food culture in national and regional forums. In fact, she was the Keynote Speaker at CiderCon 2022!
Now, she is working on a book for the University of North Carolina Press about Southern apples, titled Windfall: The Surprising Story of Southern Apples. The book is a follow-up to Old Southern Apples, the encyclopedic tome by Lee Calhoun, cataloging nearly 2,000 apple varieties that originated in the South, or were widely grown in the region. It is Calhoun's book that first inspired Flynt to plant Southern cider apples, and she will continue his work with this new 80,000-word book, focusing on the stories of the people, history and changes behind apples in the South, and what caused the region to lose apple diversity.
Clearly, Flynt's career in the cider industry is worth celebrating! On receiving the Award for Significant Contribution to the Cider Industry from the ACA, Flynt says:
"One of the most satisfying recognitions to receive is recognition from my peers. It means everything to me to receive an award from other cidermakers and apple growers and I'm very grateful for this. I'm proud of our industry, both in what we have achieved and how thoughtful cidermakers are addressing what's on the horizon. I'm very hopeful about the future of American cider and believe we have much to build upon."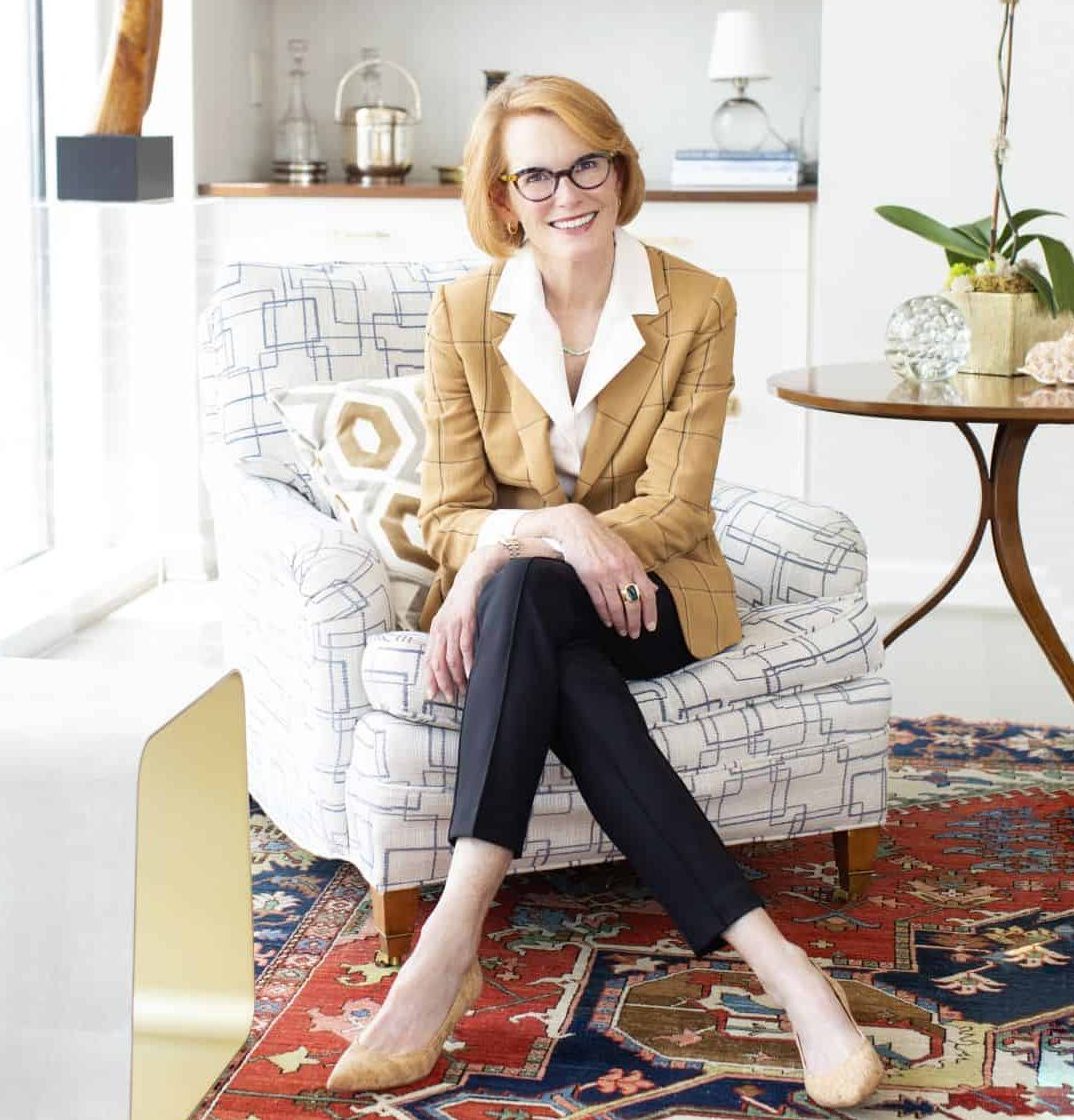 A handful of Flynt's many colleagues and friends also chimed in their congratulations on her award:
Diane is the first cidermaker that I ever met in real life. I drove the long road out to her Dugspur, VA tasting room in August 2010. She did a tasting with me and was so kind and encouraging as I explored something new. That was almost 12 years ago! Since that first meeting and my entry into cidermaking as a business, I have never failed to be impressed by Diane's tenacity and drive for excellence in everything that she undertakes. Foggy Ridge was and is groundbreaking in as many ways as Diane herself. I count myself lucky to have her as a colleague and mentor. – Courtney Mailey, Founder and Owner of Blue Bee Cider

Diane has been a leading grower of, and passionate advocate for, historic Southern apples and apples grown specifically for cider making. Her eloquence in telling the stories of these apples and their real, sometimes painful histories, demonstrated the power of connecting cider to place and people. She brings the context of Southern cider alive in the imagination. – Eleanor Leger, President of the ACA Board and founder/owner of Eden Ciders

I first met Diane in our cider room in the mid-90s, when she was just beginning with her cider notions for that remarkably beautiful spot in Dugspur. She was out picking brains, as she has admirably ever done. Within a few years, Diane became one of our best colleagues and closest professional friends. She's stopped making cider, but she remains a towering advocate for orchard ciders that derive all of their character from the fruit, and from the land on which it's grown. I'm lucky to know her. – Stephen Wood, founder and owner of Farnum Hill Ciders & Poverty Lane Orchards

Diane Flynt has made remarkable and indeed singular contributions to the emergence of the Virginian and American cider industry. Her vision and commitment to crafting a fine cider depending on the selection and quality of the apples she sought out, grew and processed has established the bar to which all serious craft cider makers aspire. Her Foggy Ridge Ciders were superb and were instrumental in establishing proper cider's place in our foodways. Her generosity in sharing her experiences has directly benefited many of us and set a standard for the collegiality and community the industry enjoys, particularly in Virginia. We stand on her shoulders in many special ways and look forward to seeing and sharing the results of her next chapter. – Charlotte Shelton, owner of Albemarle CiderWorks

Diane Flynt is one of a kind. She is a class act who has long been recognized as a leader in the industry, at the state and national levels. Diane has served as a mentor and an inspiration to so many. She has helped to make Virginia's cider industry what it is today, and we will be forever grateful. – Bettina Ring, Chief Sustainability and Diversity Officer for the Sustainable Forestry Initiative, and Former Virginia Secretary of Agriculture and Forestry

Diane was an inspiration to us as living proof of the premise that Southern heirloom apples could make a delicious, complex and uniquely American cider. We recall an amazing afternoon some years ago with a local chef and foodies tasting apples grown by Diane, Lee Calhoun and ourselves. This event was a watershed moment for us, and Diane's unflinching focus on the apples and terroir as crucial factors in our craft resonates with us still. – David Thornton, co-founder James Creek Cider House
We join the chorus of voices to send our sincere gratitude and congratulations to Diane Flynt for all she has done for our industry, and for cider culture at large!