Every year at CiderCon, the board of the American Cider Association gives out a special accolade: the Award for Significant Contribution to the Cider Industry. This honor is shared with an innovator in the industry; in 2021, the award went to Mike Beck of Uncle John's Cider Mill, in 2020 to cider writer Darlene Hayes, and in 2019 to Steve Wood of Farnum Hill Ciders. At the CiderCon 2022 (held in February in Richmond, VA), not only one, but two awards were bestowed! The recipients were Dan Pucci and Diane Flynt. We want to share a bit more about each of these leaders in US craft cider. Here's Dan Pucci:
For the past decade, Dan Pucci has been a tireless advocate and an enthusiastic cheerleader for craft cider. He was the founding beverage director at Wassail, New York City's first cider bar and restaurant. This groundbreaking spot was open from 2015 to 2017, and its cider list, curated by Pucci, introduced thousands of guests to farmhouse and harvest ciders.
Across the years, he's organized cider events, festivals and educational seminars, judged cider competitions, written for publications (including Cider Culture) and co-authored the wonderful book, American Cider: A Modern Guide to a Historic Beverage. Truly, he is, as Eater dubbed him, "the hype-man cider is lucky to have."
Pucci, who currently lives in the Hudson Valley with his family, has continued to travel the country in a continued pursuit of cider education, awareness and research. He is also a partner in Wallabout Hospitality, a New York State-based consulting and hospitality company.
On receiving the award from the ACA, Pucci says, "I greatly appreciate being recognized, but there is still a long road ahead, both to help cider capture consumers' imaginations and to create a healthier, stronger and more inclusive cider industry. Cider has the opportunity to take a different road, and I am excited to help guide it."
"I also want to acknowledge my writing partner Craig who I dragged down the cider rabbit hole!" he adds.
Pucci, who has had the opportunity to see the cider industry from numerous perspectives, holds a strong belief that the industry needs to be sure that it's doing right by its employees and a big part of that is HR, which is typically sorely lacking in a lot of small businesses, especially hospitality.
"Wallabout Hospitality has had the opportunity to work with a number of different cideries to help build stronger organizations from the employees up. If we hope to grow cider among the consumers, we first have to have our own businesses in order," he says.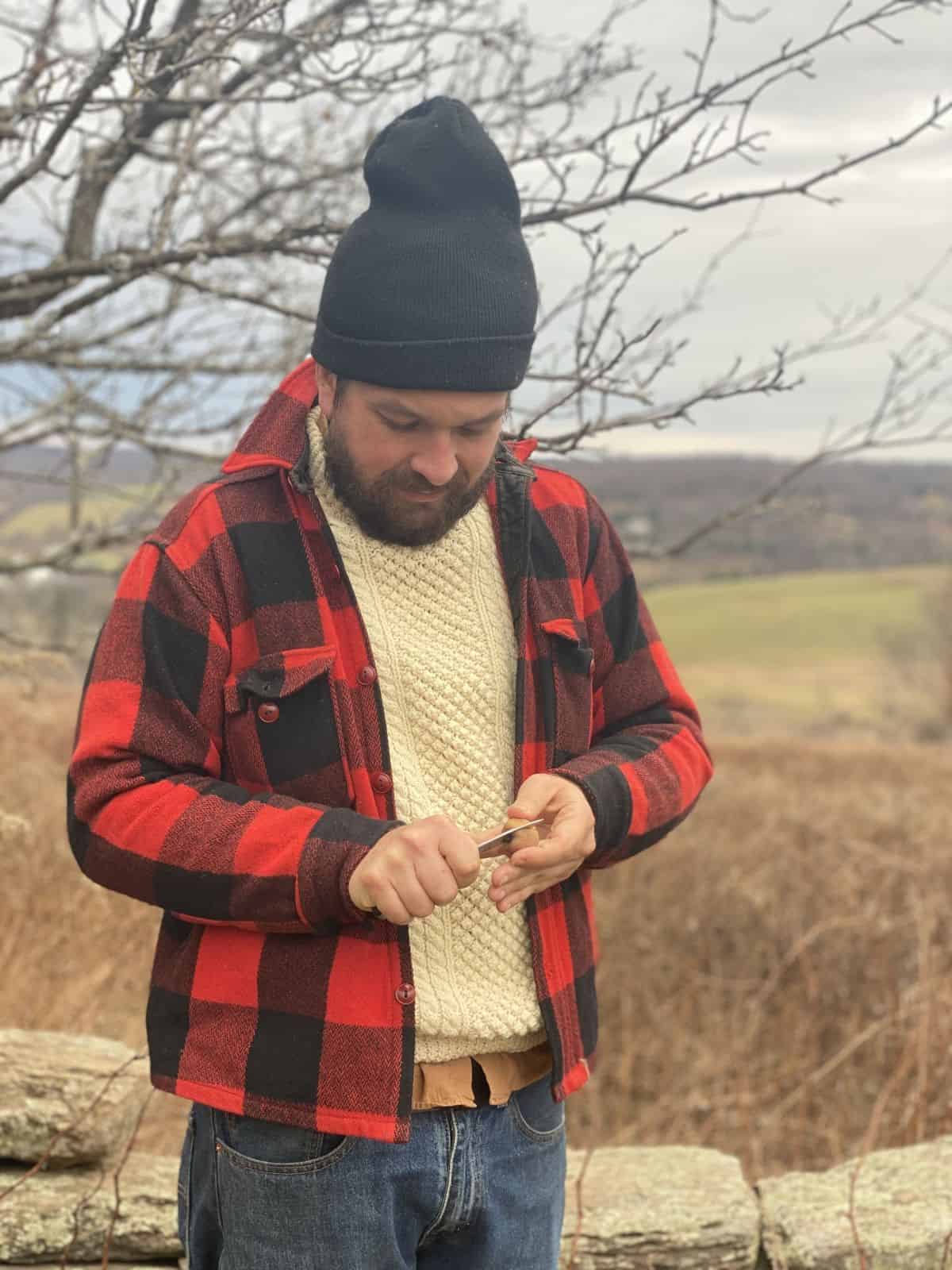 We reached out to a few friends and colleagues to get their thoughts on the award given to Pucci, and here's what they had to say:
I can't think of a more deserving recipient of the ACA's award for significant contribution to the cider industry than Dan. His extensive knowledge and background in wine, as well as his experience in the hospitality sector, inform his approach to cider and, I believe, will be critical in taking the industry into a whole new dimension. He's certainly made a tremendous difference in how I think about cider, and, frankly, is also one of the nicest guys I know. – Darlene Hayes, cider writer and scholar

I remember late nights at the gorgeous bar at Wassail in NYC hanging with Dan and going to school with him on everything from Calvados to Asturian or Michigan ciders. Whatever the apple beverage, he was a fount of knowledge that illuminated the tasting experience, with that gleam of passion in his eye and a gentle sense of humor. If you are any kind of a cider geek, this is a guy you want at the table for your last night on Earth. – Eleanor Leger, President of the ACA Board and founder/owner of Eden Ciders

Dan Pucci is one of the consummate cider experts in the world. he has an encyclopedic knowledge of cider in all its iterations and an incredible palate. I met Dan when he opened one of the first cider bars, Wassail in NYC.  I had been making European inspired farm based ciders since 1996. They were dry complex ciders, often unfiltered and tannic. They didn't play to most folks' understanding of cider. Dan "got it" immediately and championed us at the Wassail cider bar where we always had a draft line. He has played a pivotal role as a taste maker and supporter of small producers. – Elizabeth Ryan, Hudson Valley Farmhouse Cider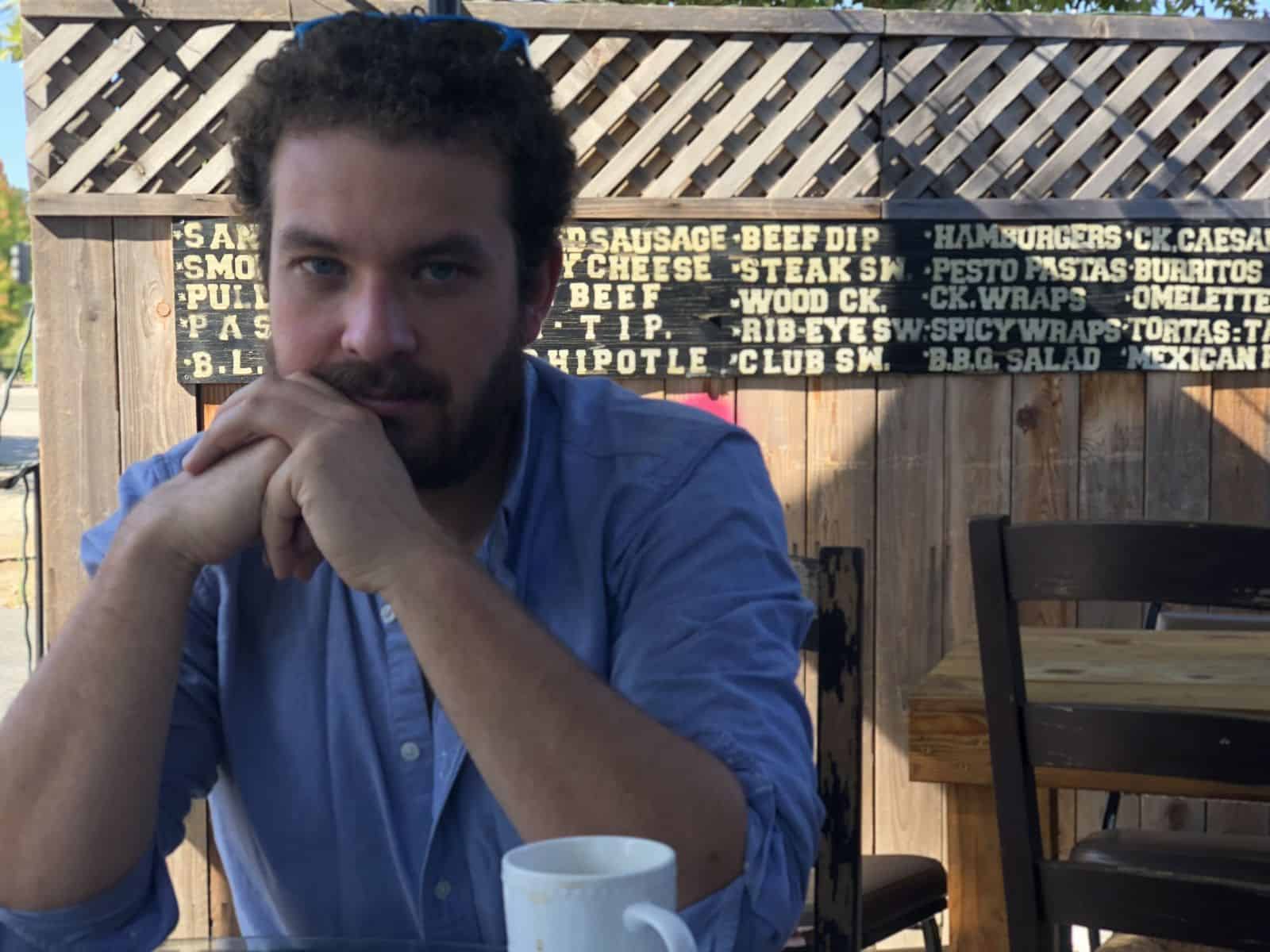 Dan Pucci is, in our opinion, the most informed and nuanced cider thinker and writer on earth. Not only that, but he is a tireless champion of the beverage — so much of the growth of the industry can be attributed to his stewardship, and we're all so much richer for having worked with him. Also, there almost certainly wouldn't be a Disgorgeous without him, so all the stuff we say is his fault, if you think about it. – John McCarroll & Kevin Diamond, co-hosts of Disgorgeous Podcast

Dan is the definition of selfless: His many endeavors are ultimately pursuits to help others. He has an insatiable hunger for knowledge. He would be nameless if he could, and I've never heard him say anything bad about anyone. Our friendship may be unique, and it is one of the brightest lights in my life, but everyone that has the privilege of being within Dan's great orbit also has the privilege of knowing a rare and true star. – Craig Cavallo, owner of The Golden Russet Cafe & Grocery and Pucci's co-author of American Cider
We'd like to extend a hearty congratulations of our own with Dan, who has written a number of insightful articles for Cider Culture, sat in on video shoots and attended and hosted Cider School sessions. We are lucky to know him and call him a friend! Keep up with his cider-goings-on through his Instagram.