Malaika Tyson is one half of the blogging duo Cider Soms, which was started as a way to introduce wine-lovers to the world of cider. Created along with her husband Sean, the "Soms" blog seeks to uncover and explain the complexities of ciders in a fun way.
Upon entering the opening session of CiderCon 2022, I was greeted by an energetic chant of "We are Cider! We are Cider!" led by Eleanor Leger (owner of Eden Ciders and president of the American Cider Association Board). 
Her rally cry reflected the energy seen throughout the conference. After a fully virtual CiderCon in 2021, the American Cider Association chose Richmond, Virginia as the conference's host city in 2022. The 12th Annual CiderCon, which took place February 1–4, sold out for the second time in its history, with over 800 attendees from 36 states and the District of Columbia.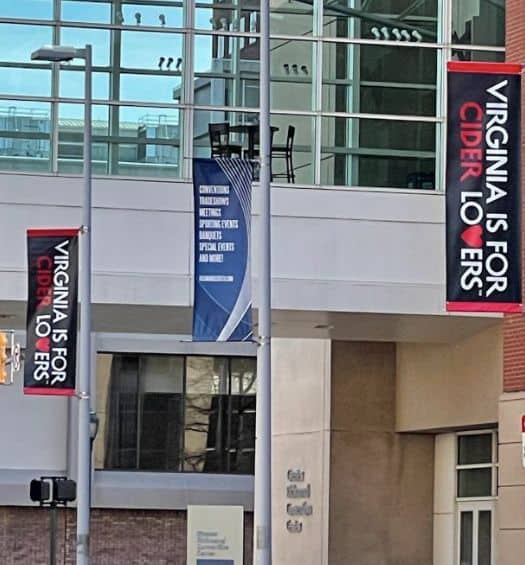 While Thursday was the official kickoff, more than 150 people joined the tours offered on Tuesday. The first overnight tour trekked to the Northern Shenandoah Valley of Virginia, with other tours exploring the Virginia apple-growing regions of Albemarle County and Nelson County.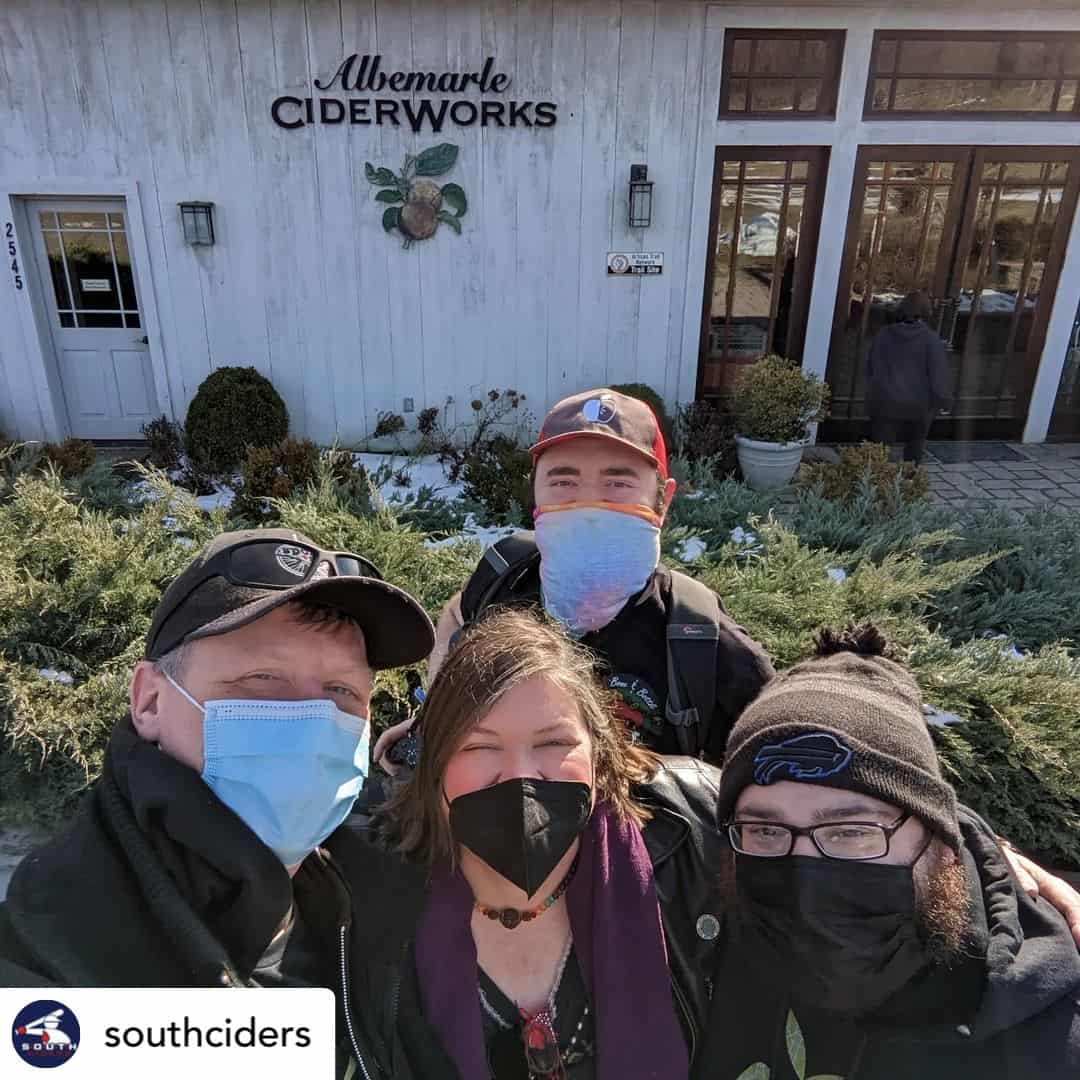 There was also a tour of Richmond-based cideries and a tour of the historic Jackson Ward area of Richmond – once known as Black Wall Street.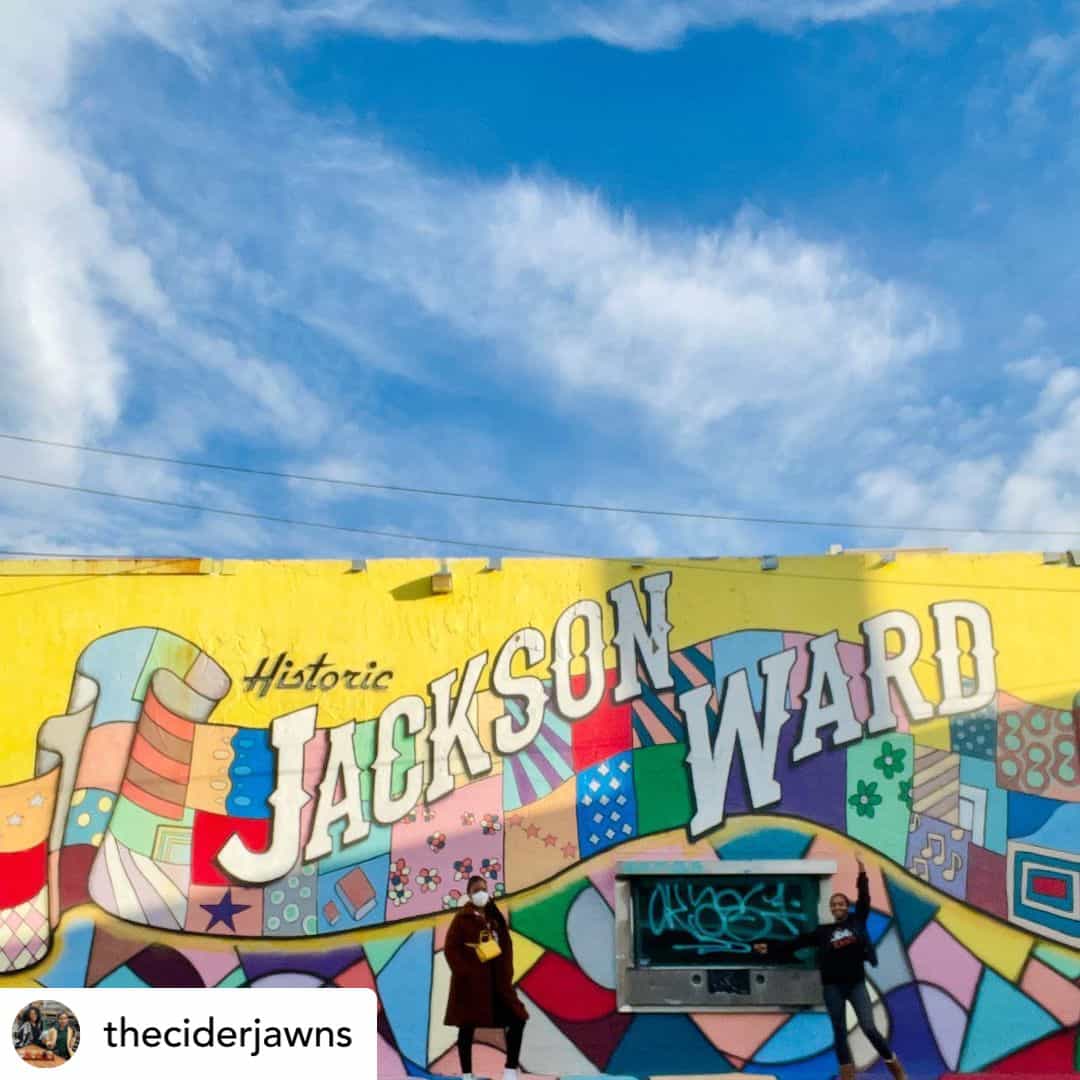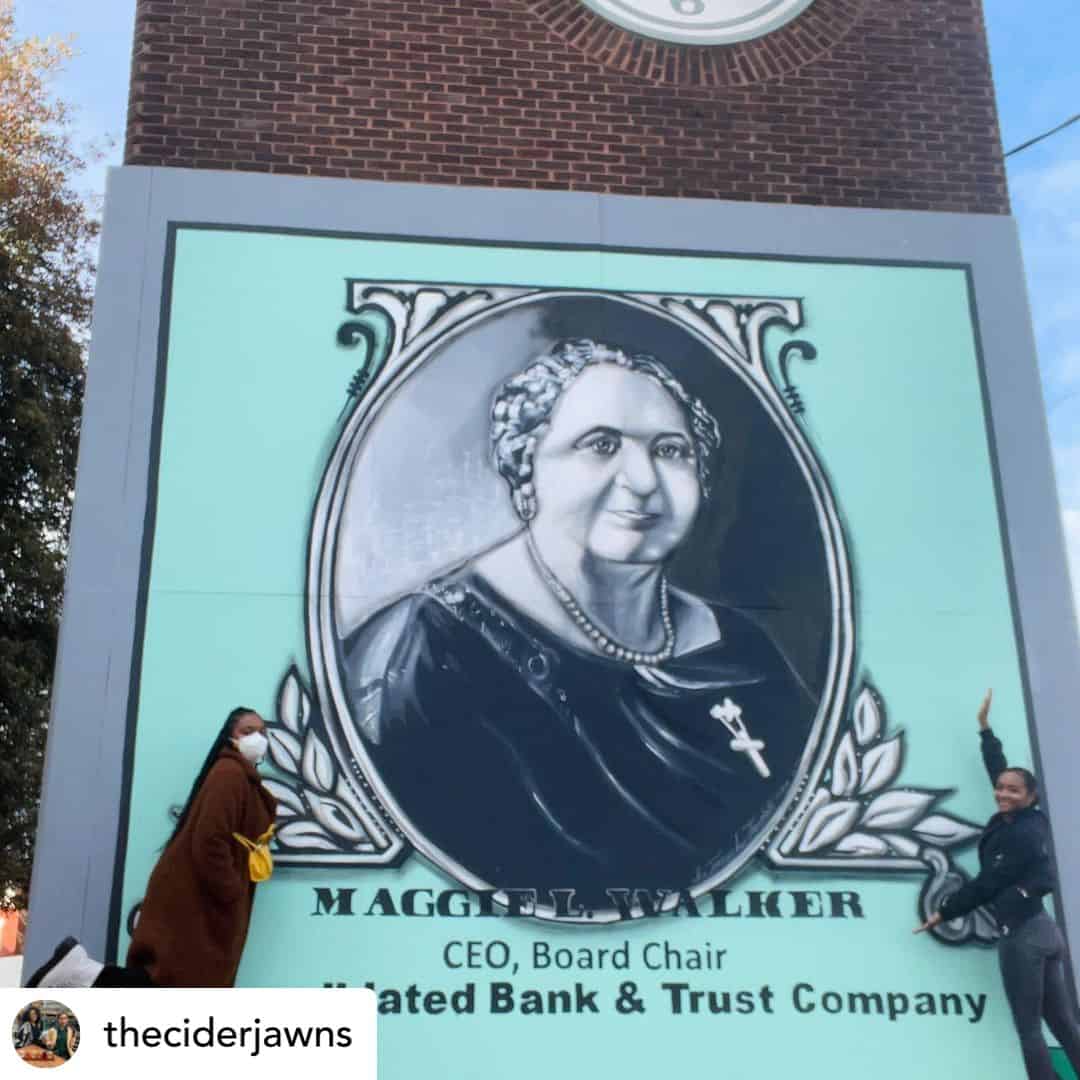 Wednesday's events included the Certified Pommelier exam, an advanced second-level designation of the Certified Cider Professional program geared toward beverage and hospitality industry professionals. Over 30 people sat for the challenging test! 
The Cider Share, one part cider tasting and one part happy hour, is always a crowd favorite at CiderCon. This year, it had a different look and feel with two sessions, each featuring 30 producers in a large airy ballroom. The Cider Share is a great way for new producers (like Shoal Draft Cider and Yonder Cider) to introduce their ciders alongside established cideries.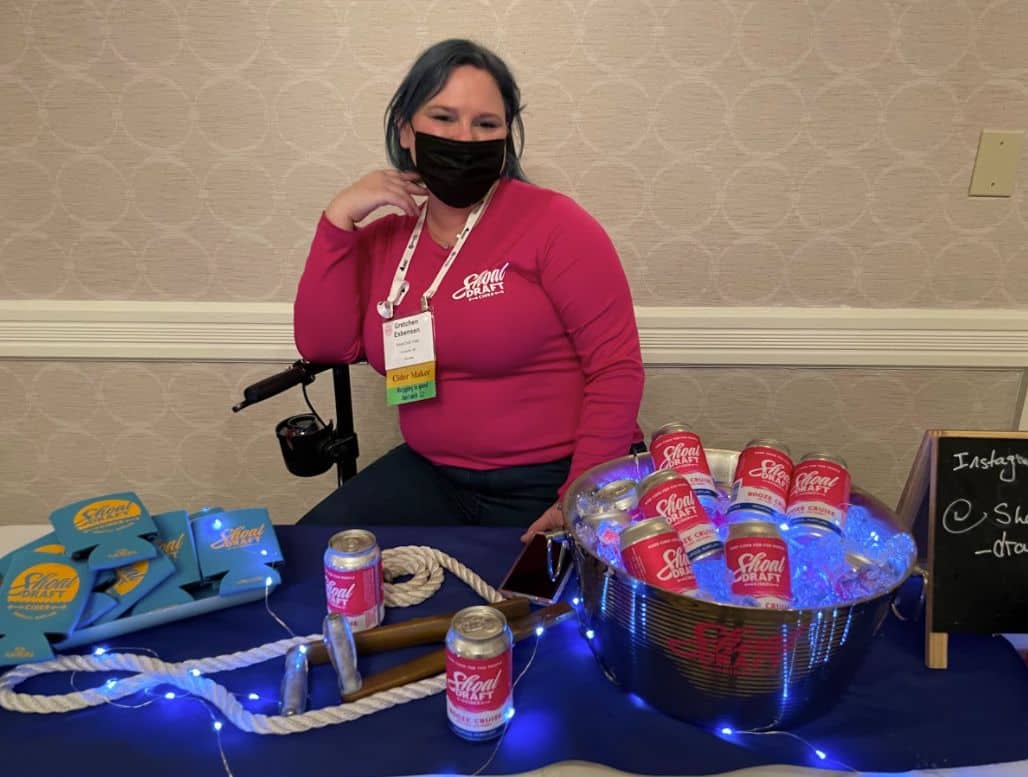 No matter how many ciders we try, the annual Cider Share always introduces us to something new. This year, one specific highlight was the four wonderful wild-fermented ciders we tasted from Willow Oaks Cider, which is from Middleton, Maryland.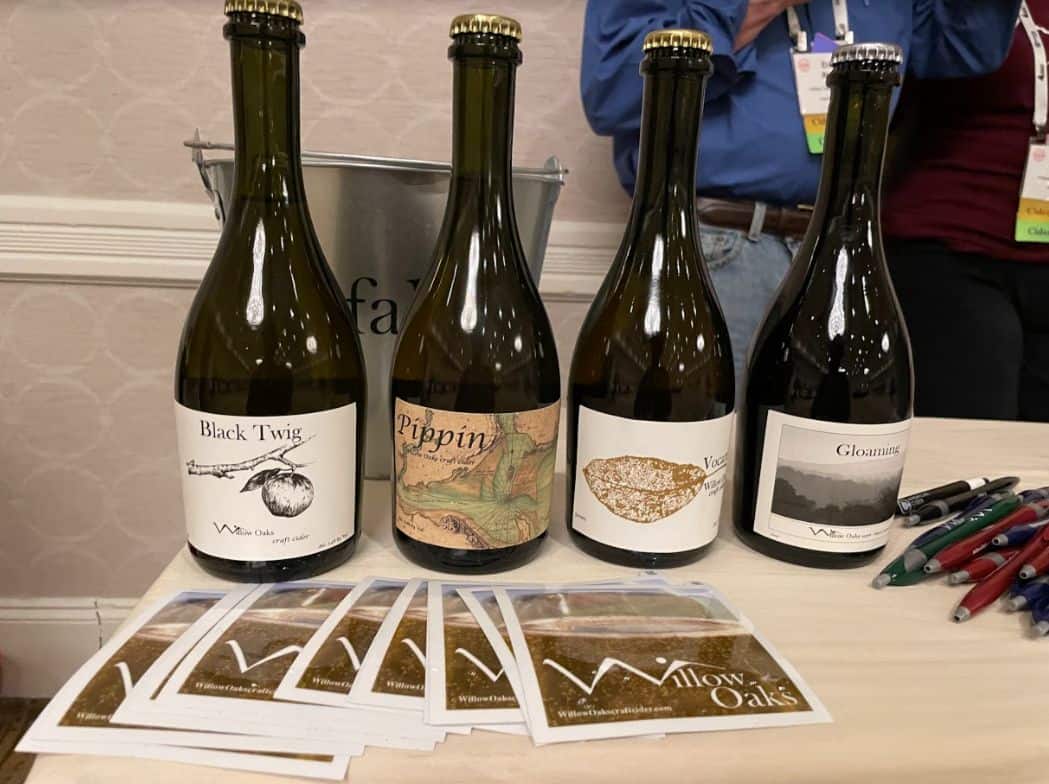 Diane Flynt of Foggy Ridge Cider, a James Beard finalist and the first licensed cidermaker in Virginia, was this year's keynote speaker. She kicked off the speech with a discussion on the complicated history of Southern apples and cider ("…the Southern orchard is grafted on the trunk of a Cherokee apple tree…") and the lessons that modern growers and cidermakers can learn from that history.
This acknowledgement that the origins of cider in America included contributions from Indegionous people, enslaved Africans and Black Americans was also highlighted in a session led by Tiffanie Barriere, an influencer and educator who has been awarded with some of the beverage industry's highest honors.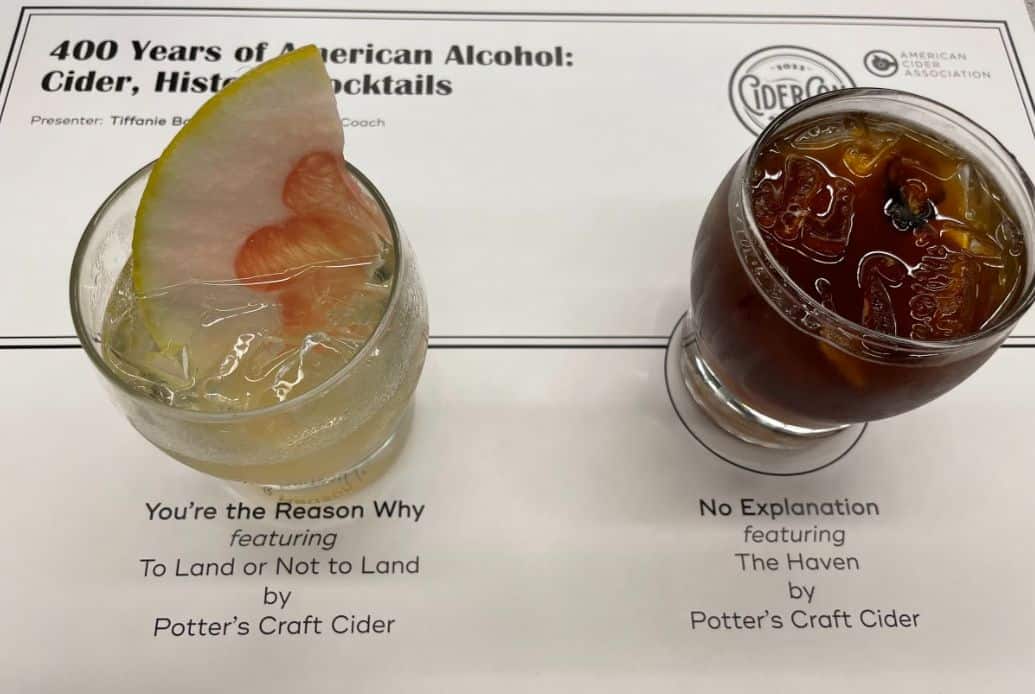 Barriere, whose session was titled "400 Years of American Alcohol: Cider, History, Cocktails and More," explained how cider, spirits, etc. have been gifted to us from people in other countries, or slaves brought to this country, and how the beverages have evolved in the US. Along with the history lesson, we also had two amazing cocktails made with Potter's Craft Cider.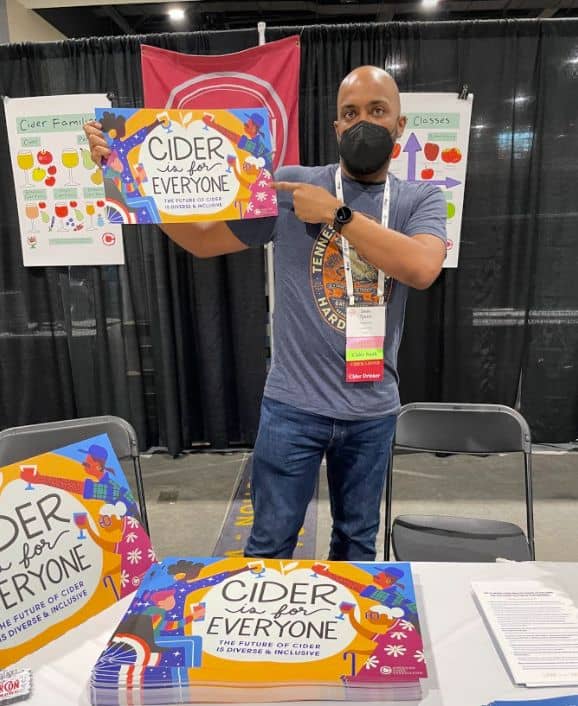 Making the cider industry equitable and inclusive for all is something that the ACA is passionate about. This was expressed in the equity pledge launched at CiderCon, as well as in two sessions that directly addressed building a more inclusive cider industry. 
Day Bracey, founder of Barrel & Flow (formerly Fresh Fest), discussed how he and his team built one of America's most inclusive brew festivals and key initiatives, including collaborations with Black brewers and local artists.
And a CiderCon favorite, Dr. J. Nikol Jackson-Beckham of Crafted For All and the Brewer's Association, covered a variety of practical pipeline development strategies to help cider business successfully increase the breadth, depth and diversity of its pool of qualified job applicants.
There were also several new and revived meet-ups throughout the week, including CiderCon Networking for Newbies, which brought together over 60 first-time attendees and gave them an opportunity to network with board members. 
I had a chance to catch up with first-time attendee and Cider Scholarship recipient Hannah Ferguson, owner of DOPE Cider House and Winery. I interviewed Hannah back in April and was excited to see her attend CiderCon. 
"As a first time attendee, I felt like a sponge! LOL. I was prepared to network and absorb as much as I could," Ferguson says. "I felt very welcomed by the cider community and left feeling less alone, feeling more confident as the date for DOPE to open gets closer. I'm excited for next year, the date's already in my calendar. Thankful I got the opportunity to attend."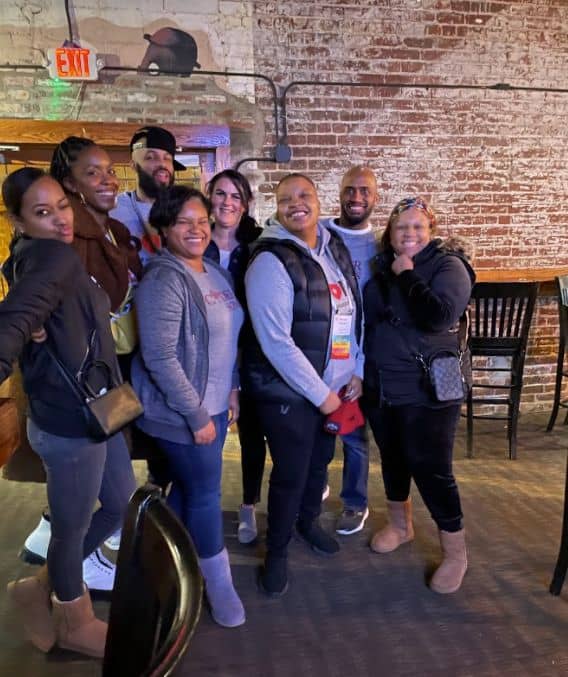 We (CiderSoms) hosted CiderCon's first-ever BIPOC Cider Professional Meetup, and Pomme Pride hosted its first meetup for LGBTQIA+ cider industry professionals. The NY Cider Association also hosted a pop-up tasting.
Despite long nights of connecting with new and old cider friends, conference goers were up bright and early to engage with the fantastic slate of speakers. One of the many benefits of CiderCon is the opportunity to learn from industry leaders and several of the sessions we attended ran over, due to thoughtful (and sometimes a bit nerdy) questions from the audience.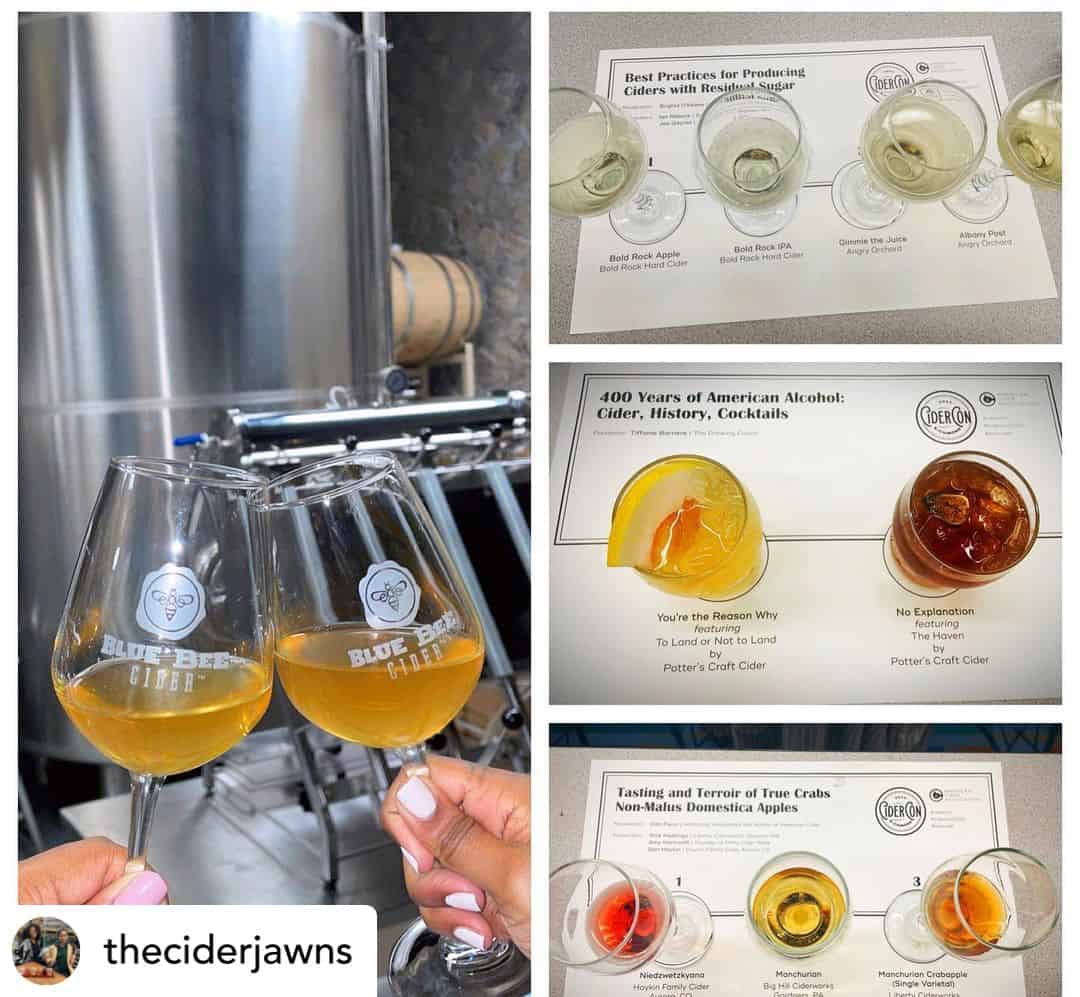 Thirty-seven workshops were presented over the course of Thursday and Friday. These sessions were broken into eight tracks: apples and orcharding, cidermaking, flavor and terroir, sales and distribution, marketing and trends, better business, legal and compliance, and history. 
While we couldn't attend them all, some of the highlights included: 
Creating Consumer Excitement with Food Pairing Suggestions ("The perfect food pairing in the one that is perfect for you." –

Jennie Dorsey

)

Tasting and Terroir of True Crabs Non-Malus Domestica Apples ("It's like drinking a sparkling Lambrusco." -Dan Haykins)

Introductory Palate Training, led by Darlene Hayes. This session provided first-hand experience of how acid, tannins and sugar affect flavor and texture differences. 

Wild, Clean & Free: Wild-Fermenting, Without the Flaws, led by Christine Walter, an educational deep-dive into traditional and

pét-nat

processes while producing a cleanly fermented sparkling cider.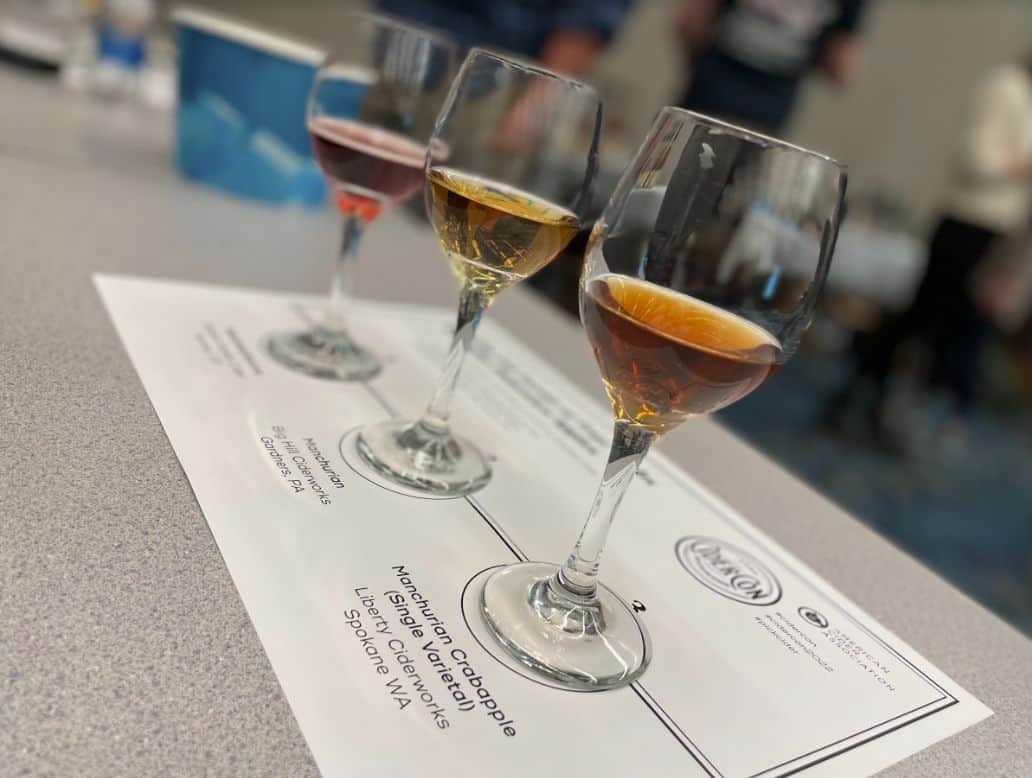 Instead of the Grand Tasting from CiderCon of years past, after the final Friday session, attendees spread out around Richmond to attend Richmond Meetups, part of Richmond Cider Days, an unaffiliated list of cider events sponsored by the Virginia Association of Cidermakers. We capped off our CiderCon by visiting local Richmond cideries, Blue Bee Cider and Buskey Cider.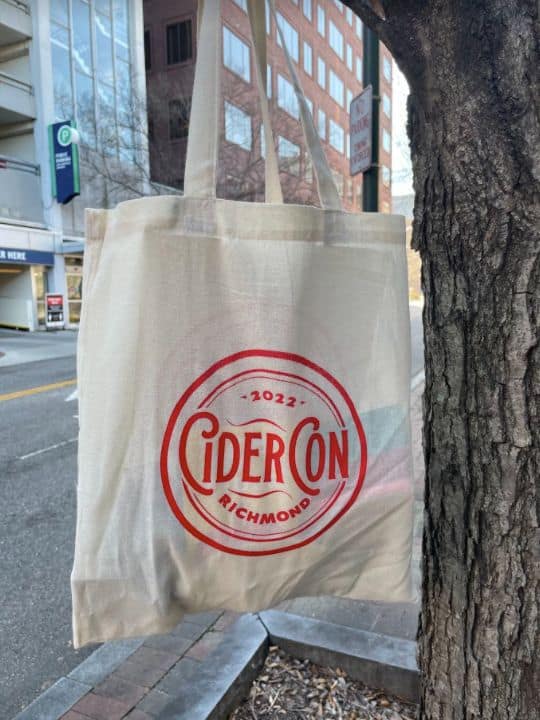 Even though CiderCon just wrapped up, I'm excited for next year (which will be in our backyard). Looking forward to connecting with all my cider friends at CiderCon 2023, which will be held in Chicago, Illinois from January 31 through February 3, 2023.
Jackson Ward & CiderCon workshop collage photos: The Cider Jawns
All other photos: Courtesy of The Cider Soms