Welcome to the second edition of Cider Culture's dog-friendly cidery series. Our contributor and avid dog-lover, Samantha Story, will be sharing with you places where you and your furry best friend can unwind and grab a cider this summer. For more, check out Samantha's first installment, covering dog-friendly cideries in the Northeast U.S.
The heat is on, and the puppy vibes are strong in the cider community this summer!
If you take away anything from this article, it will probably be that there are so many dog-friendly cideries in the Southern U.S. that this regional roundup had to be split into two parts (keep an eye out for the second half of this post next week).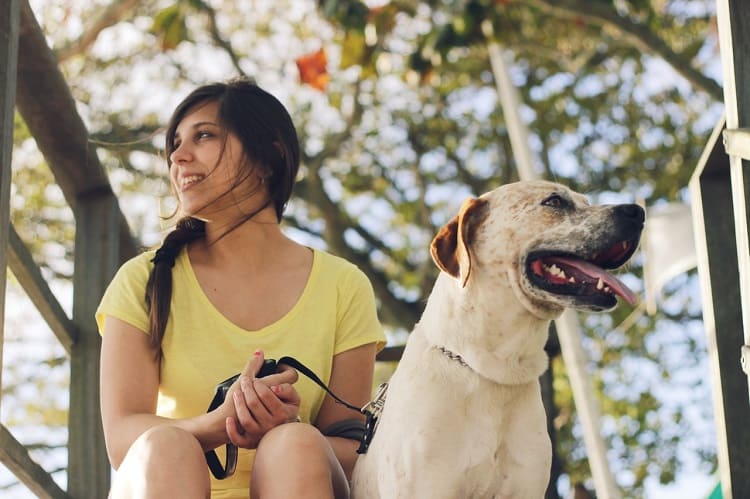 That's great news for both dog-lovers and their furry companions. So, whether you are looking for an after-work hangout spot for you and the pooch, or if you're planning a getaway this weekend, take a look at this cidery list for some inspiration!
**As a friendly reminder, be sure to have your pup's best interest in mind before heading out for some fun at these locations. Pack some extra water for them so they don't become dehydrated in that smokin' hot Southern heat!
This Wilmington-based meadery is not only producing an award-winning lineup of meads, but it's also creating some equally swoon-worthy ciders. What you may not know is that this establishment is 100% puppy-friendly! (Now you do!) I personally have been to its tasting room and I can attest that the puppy-watching is equally as fun as the tasting sessions! 28 Brookside Dr, Wilmington, DE; (302) 438-0252.
If you happen to be visiting our nation's capitol this summer, don't forget to stop on by Supreme Core Cider in D.C.'s Arboretum neighborhood. A new-ish cidery with a laid-back brewery vibe, Supreme Core Cider loves your dogs as much as you do. So, grab a pint and come show off your photogenic furry friends for all of the pup-loving patrons. Photo courtesy of @frankfromdc — he is quite the puppy-about-town! 2400 T St NE, Washington, DC; (202) 215-5029.
Bold Rock Hard Cider is notorious for its follow-worthy Instagram page, its beautiful scenery and, of course, DOGS! Nothing shows that you are puppy-friendly more than constant photos of adorable dogs with your very own Instagram hashtag (#boldpup). 1020 Rockfish Valley Highway (RT 151) Nellysford, VA; (434) 361-1030.
Potter's Craft Cider's garden is the perfect setting for you and your cider pup for a relaxing afternoon hangout. Head to Potter's to quench your thirst with a glass of Farmhouse Dry, and don't forget to quench your dog's thirst with a nice bowl of water! 209 Monticello Rd, Charlottesville, VA; (434) 964-0271.
Those are the faces of sheer joy! Blue Bee Cider in Richmond knows how to treat your pooch, with shady lounging at its urban cidery and plenty of treats! There is plenty of cider for us humans too, including Mill Race Bramble, a blackberry- and raspberry-infused cider which is perfect with some decadent cheese. Just be sure to save a sliver of that cheesy-goodness for your pups, too. 1320 Summit Ave, Richmond, VA; (804) 231-0280.
Buskey Cider in Richmond knows how to show some puppy love with plenty of adorable pics of its human and furry cider patrons. Buskey also has some great news: Its newly-opened second location in Cape Charles, Va. is also pup-friendly! So, whether you're staying in Richmond or heading out to the Eastern Shore, Buskey Cider is ready to welcome you and your dog! 2910 W. Leigh St, Richmond, VA; (804) 355-0100. 
Bryants Cider's cider pup is sending out a call-to-action for all of the other #ciderdogs out there! If you are looking for a good weekend hangout, look no further than Bryants Cider in Roseland, Va. Nestled on a farm with a scenic landscape, it is the most peaceful way to spend some quality time with your furry friend. 3224 E. Branch Loop, Roseland, VA; (804) 420-9683.
This. Face. How could you not be tempted to take a trip out to this Virginia cidery?! Located just outside of the George Washington and Jefferson National Forest, Old Hill Cider welcomes your furry friend with open arms.  17768 Honeyville Rd., Timberville, VA; (540) 896-7582. 
Did we mention Bold Rock has some really funny puppy pictures? Oh, we did? Well, here is another one for your viewing pleasure. Don't forget to check out Bold Rock's North Carolina taproom in Mills River. Did you know it also has its own food truck? Bold Bites Mobile Kitchen brings you Southern BBQ and all of the fixin's in the cider garden! 72 School House Rd., Mills River, NC; (828) 595-9940.
Take some time this week to share a cider-filled moment with your favorite buddy at Bull City Ciderwork's Durham location. Its Lexington taproom welcomes your pups on Saturdays each week, as well! Your pup could be having as much fun as Mr. Bentley seems to be having!  305 S. Roxboro St. Durham, NC; (919) 701-8467.
Noble Cider in Asheville (a great cider destination, as we've previously mentioned) invites you to its downtown taproom, but don't forget to bring your furry, fun-loving cider pup with you! Enjoy a night out with your dog on the porch, where all well-behaved puppies are welcome to kick back and relax. 356 New Leicester Hwy., Asheville, NC; (828) 575-9622.
Red Clay Ciderworks loves not only your dog, but all the pups that still need a home, as well. It hosted this adoption event at its Charlotte taproom to showcase furry friends from Pets Without Parents that are still looking for a forever-home! If you are looking for your own furry buddy, consider adopting and get ready to start planning some pretty cool cider adventures together! 245 Clanton Rd., Charlotte, NC; (980) 498-0676.
His name is Yoda! Whether you are a Star Wars fanatic or not, Yoda's adorable face could lure anyone to Urban Orchard's tasting room. Adjacent to the tasting room is the perfect location for both you and your pet — a deck and "green space" stocked with baggies in case your furry bestie has to use the loo. Fun and considerate — Urban Orchard just earned some bonus points in my book! 210 Haywood Rd., Asheville, NC; (828) 774-5151
Pivot loves its puppy fans! It even has some pretty cool bandannas so your pup can show off your cider pride! Come hang out at one of the Yappy Hours, and you just might win some puppy swag! 1400 Delaware Ave, Lexington, KY; (859) 285-6778.
What is your favorite dog-friendly cidery? Let us know in the comments below, and be sure to follow Cider Culture on Instagram and Facebook to get the latest news and updates in the cider industry.