International Women's Day is March 8, 2021, part of the annual Women's History Month throughout the month of March. While we love to celebrate female-identified folks in all walks of life, we are especially keen to raise a glass to the badass women — both the well-known ones, and those toiling in obscurity — across the craft cider industry.
This year, you can fill said glass with ciders specifically crafted to mark the occasion. These three national cideries have launched Women's Day ciders; if you can find them in your area, crack one open in the spirit of of the day … but keep honoring and amplifying women every single day!
Virtue Cider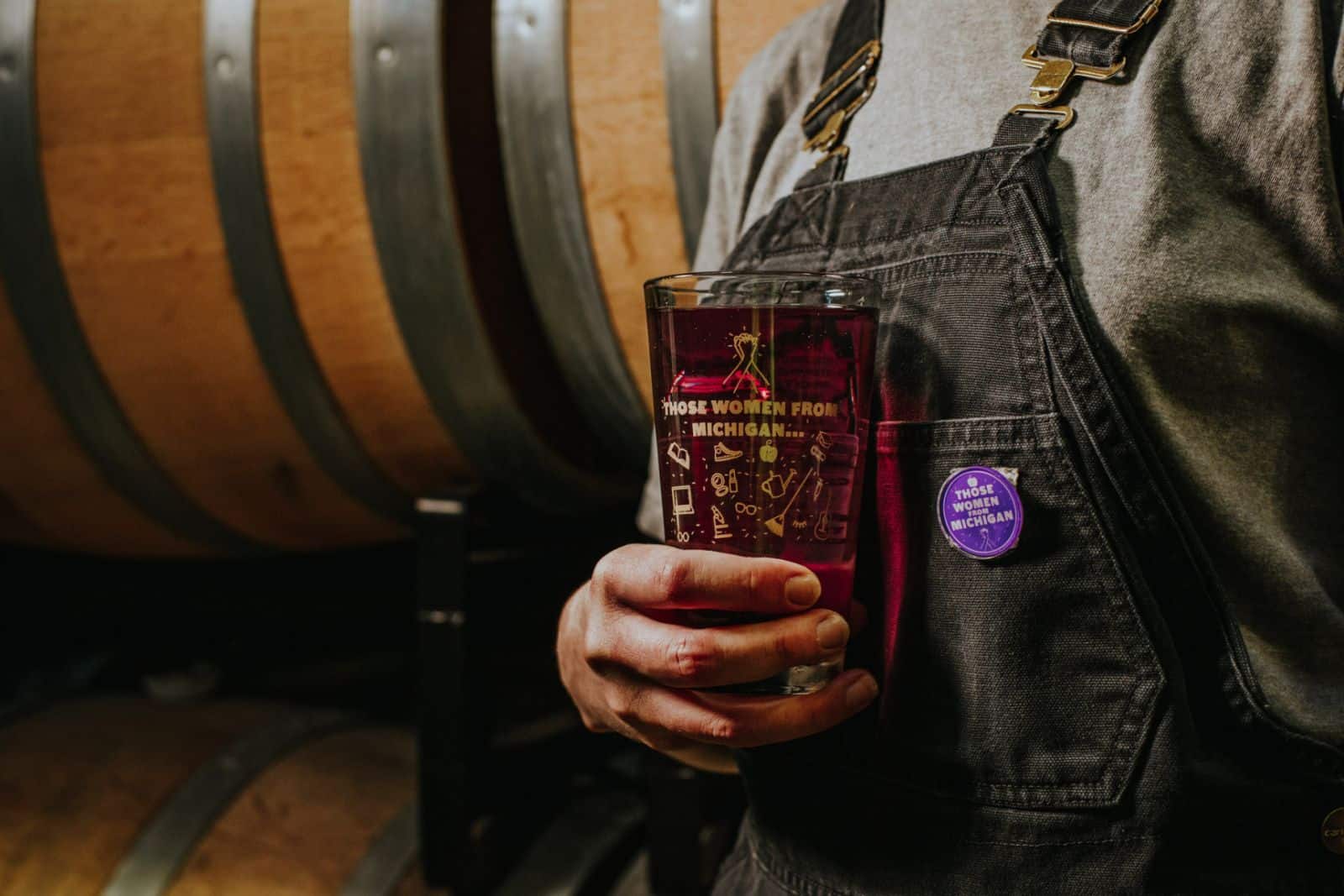 Virtue Cider has launched Those Women from Michigan, a cider inspired by "multi-talented and multi-faceted women who lift each other up, live their dreams, and stand strong for what they believe in." That means leaders, scientists, cidermakers, artists, farmers, and a million other identifiers … "those women" is a phrase that Virtue is reappropriating, so instead of diminishing women, it celebrates women from Michigan.
The cider is made from local Michigan apples that were pressed, fermented and blended at Virtue Farm. Lavender and butterfly pea pollen were added create a fresh botanical flavor, as well as a purple-ish hue which has been historically used by feminist groups. Those Women from Michigan weighs in at 9% ABV, and will be available by the crowler-to-go and in limited-edition pint glasses at the Virtue Cider taproom beginning March 6. For a limited time, each growler purchase of Those Women from Michigan will come with a matching pin! Some proceeds of this special-release cider will benefit Sylvia's Place, a shelter for victims of domestic abuse in Allegan, Michigan.
Portland Cider Company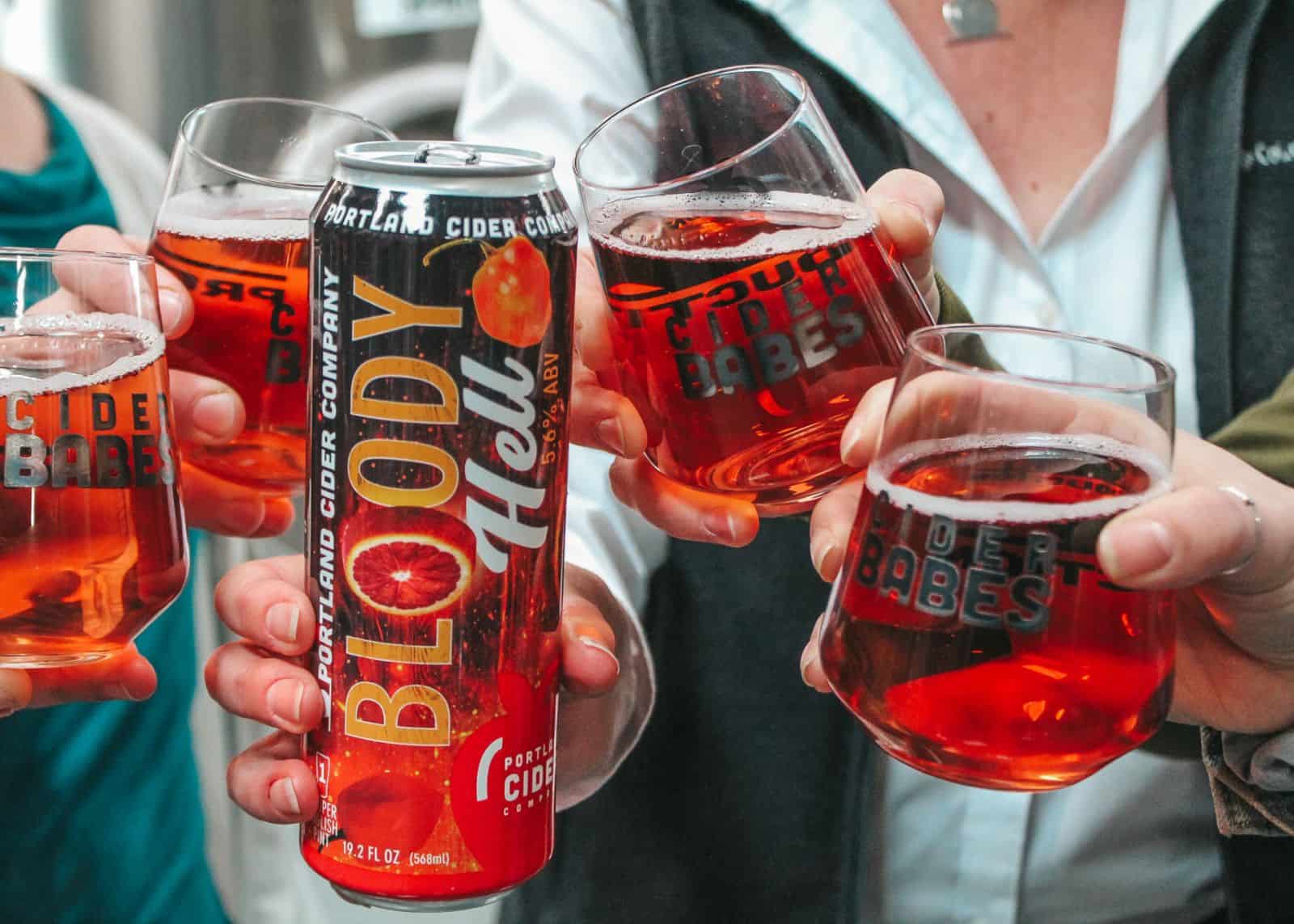 Bloody Hell, a blood orange habanero cider, is a brand-new, limited release from Portland Cider Co. It was intentionally released to coincide with Women's History Month. This juicy, zesty, spicy concoction is available in 19.2-oz. cans, and on draft at the cidery's pubs. Originally developed in 2019 for SheBrew, a female-centered brewers festival in Portland. The cider's name was chosen as a nod to Portland Cider Co.'s co-owner, Lynda Parrish, who hails from Somerset, England. In the fall of 2020, she received the Entrepreneur of the Year award from the Clackamas Chamber of Commerce as part of its yearly Women in Leadership & Management Awards.
"Bloody Hell is a mild British expletive that's commonly used throughout the country to underscore a feeling," says Parrish. "In this case, it's a playful way to tie together this slightly spicy cider with my English roots. We believe that after one taste of this new cider, our fans will be saying 'Bloody Hell, that's brilliant!'"
ANXO Cider
ANXO Cider Nevertheless, a collaboration with Eden Cider, is back for a third year! Packaged in a poppin' pink can, this cider is a blend of Vermont & Pennsylvania apples fermented by ANXO with native yeasts in stainless tanks. The cider's name when it originally launched in 2019 was Nevertheless We Persisted (an homage to US Senator Elizabeth Warren's now-famous objections to confirmation of Senator Jeff Sessions as U.S. Attorney General), and in 2020 the name was shortened to simply, "Nevertheless." The cider's March release celebrate women cidermakers during Women's History Month, and a portion of the proceeds are donated to women's health initiatives through Planned Parenthood Federation. In fact, so far, the cider has already generated over $1,500 to Planned Parenthood!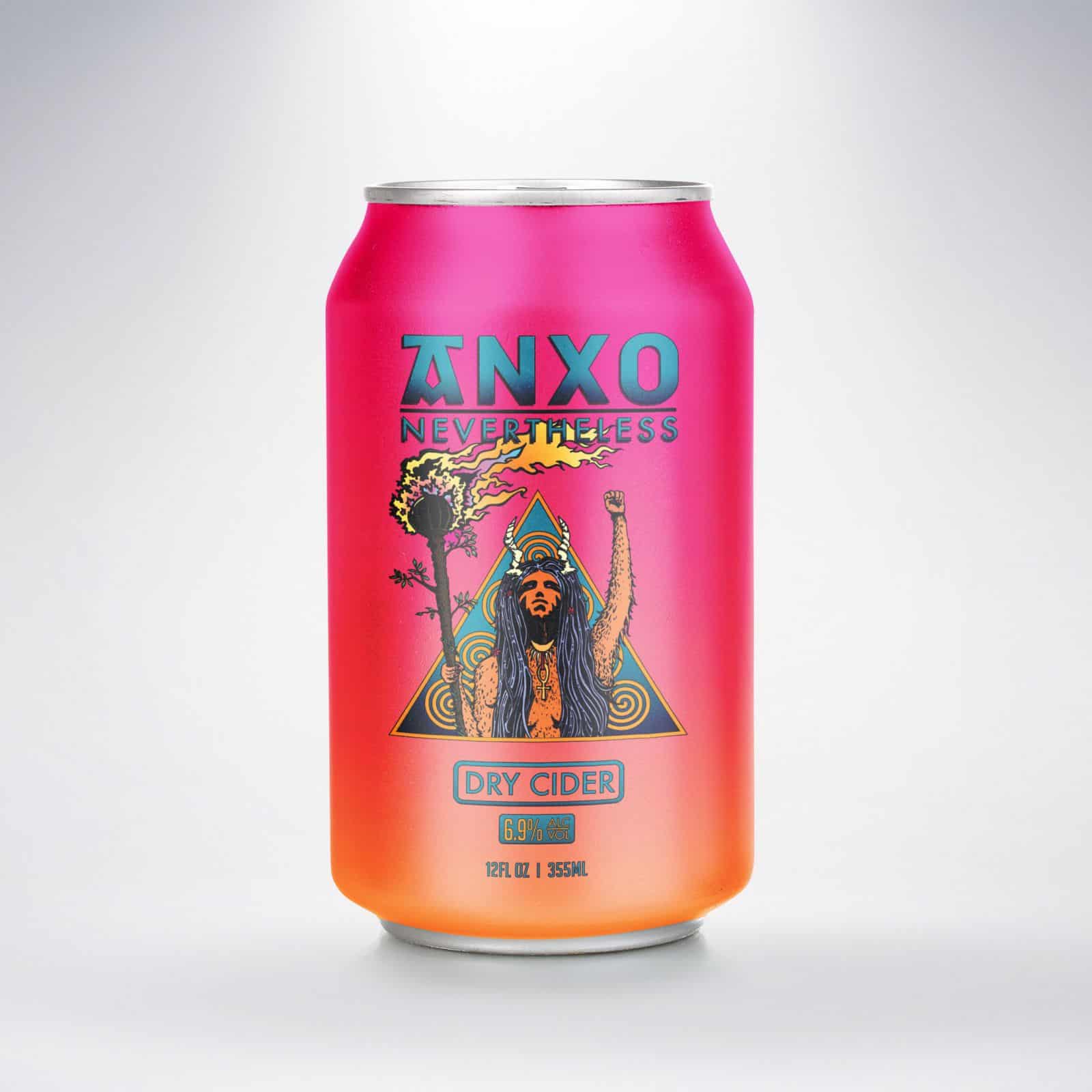 ANXO has set up an entire section of its website as a Women's Month Shop, featuring all kinds of rad items, including cider, beer, wine, cocktails, food and provisions. To get even more involved, check out the virtual Women's Month event and tasting on Friday March 26, co-hosted by Eleanor Leger of Eden Cider, and Rachel Fitz of ANXO. Along with a virtual cider-tasting of four ciders, guests can engage in a lively talk about changes that can and should be made in the cider industry.
Which women in the cider industry do you want to shout out? What will you be drinking to celebrate International Women's Day? Let us know!