International Women's Day is March 8, 2023, part of the annual Women's History Month throughout the month of March. While we love to celebrate female-identified folks in all walks of life, we are especially keen to raise a glass to the badass women — both the well-known ones, and those toiling in obscurity — across the craft cider industry.
This year, you can fill said glass with ciders specifically crafted to mark the occasion. These three national cideries have launched Women's Day ciders; if you can find them in your area, crack one open in the spirit of of the day … but keep honoring and amplifying women every single day!
2 Towns Cider House The Baddie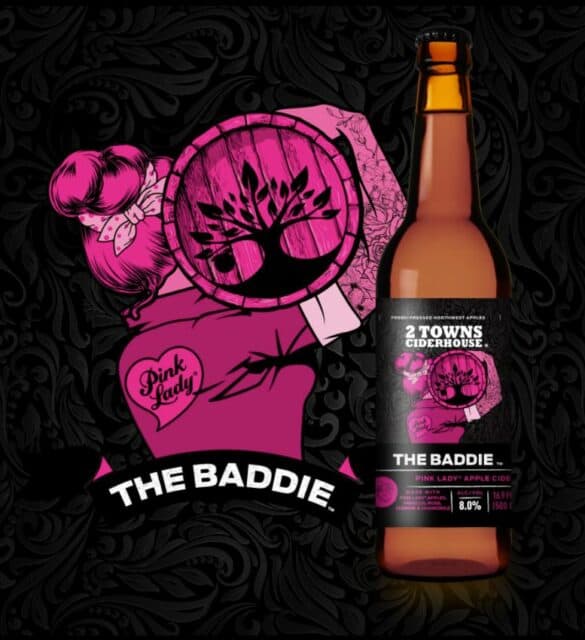 Made in collaboration with Pink Lady® apples, 2 Towns Ciderhouse has released a special female-led cider, The Baddie, just in time for Women's History Month. This expressive, floral cider celebrates the courage, strength and grit of all women, and a portion of the proceeds from it will be donated to the Pink Boots Society, a national non-profit organization supporting women in the fermentation industry.
The Baddie is an initiative of 2 Towns C.I.D.E.R. (Committee on Inclusion, Diversity, Equity, and Representation), which was created to amplify the company's commitment to equity and diversity. With input from across the staff, they created this cider, made with Pink Lady® apples, hibiscus, rose, chamomile and jasmine, and packaged with artwork reminiscent of the iconic Rosie the Riveter.
Bivouac x REVOLT WINE CO. Tropical Rosé Sangria & Red Sangria Ciders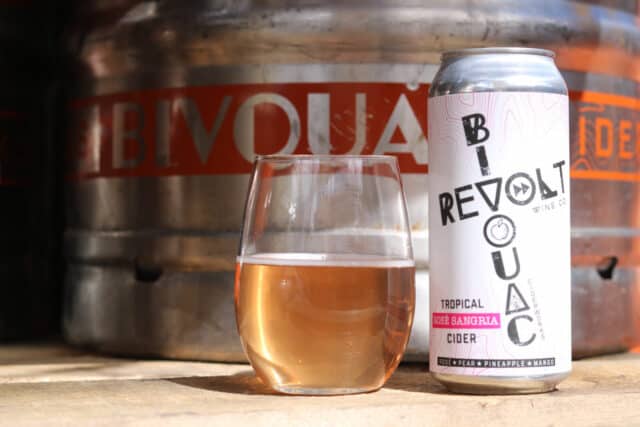 To celebrate Women's History Month, San Diego cider pioneer Bivouac Ciderworks has teamed up with local women-powered REVOLT WINE CO. to make two flavors of cider that honor women in the craft beverage industry. These special releases are Tropical Rosé Sangria Cider, made with apples, rosé, pear, pineapple, mango and Red Sangria Cider with Cabernet wine, apple, cherry, plum, orange and cinnamon.
The new releases are available at Bivouac's San Diego taproom and throughout Southern California in 16 oz. 4-packs and 1/6 bbl kegs, including retailers Total Wine & More and Frazier Farms. Bivouac is also hosting some special Women's History Month events throughout March, including live music, "gal's brunch," a sip-n-shop party, and more!
ANXO Cider Nevertheless
ANXO Cider Nevertheless, a collaboration with Eden Cider, is back for another year! Packaged in a poppin' pink can, this cider is a blend of Vermont and Pennsylvania apples fermented by ANXO with native yeasts in stainless tanks.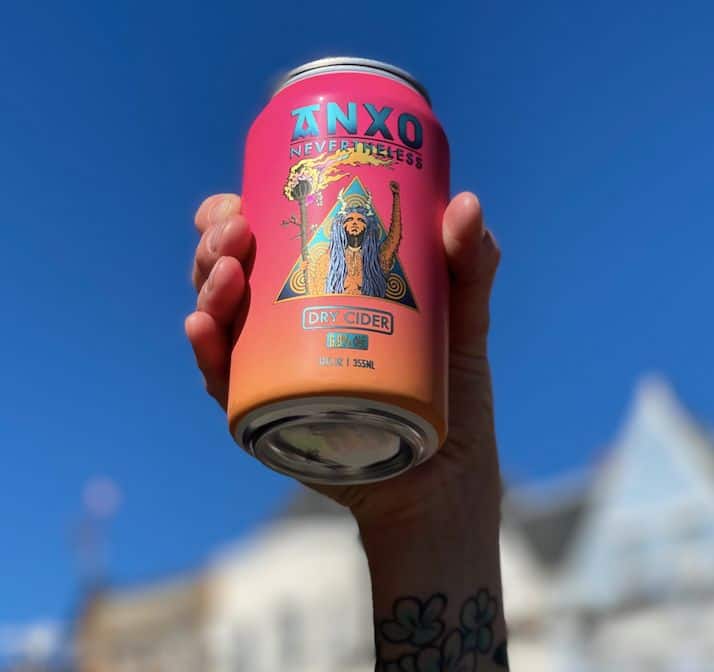 The cider's name when it originally launched in 2019 was Nevertheless We Persisted (an homage to US Senator Elizabeth Warren's now-famous objections to confirmation of Senator Jeff Sessions as U.S. Attorney General), and in 2020 the name was shortened to simply, "Nevertheless." For ANXO's 6th International Women's Month celebration, it will be donating a portion of proceeds to women's health initiatives.
Truck 59 Ciderhouse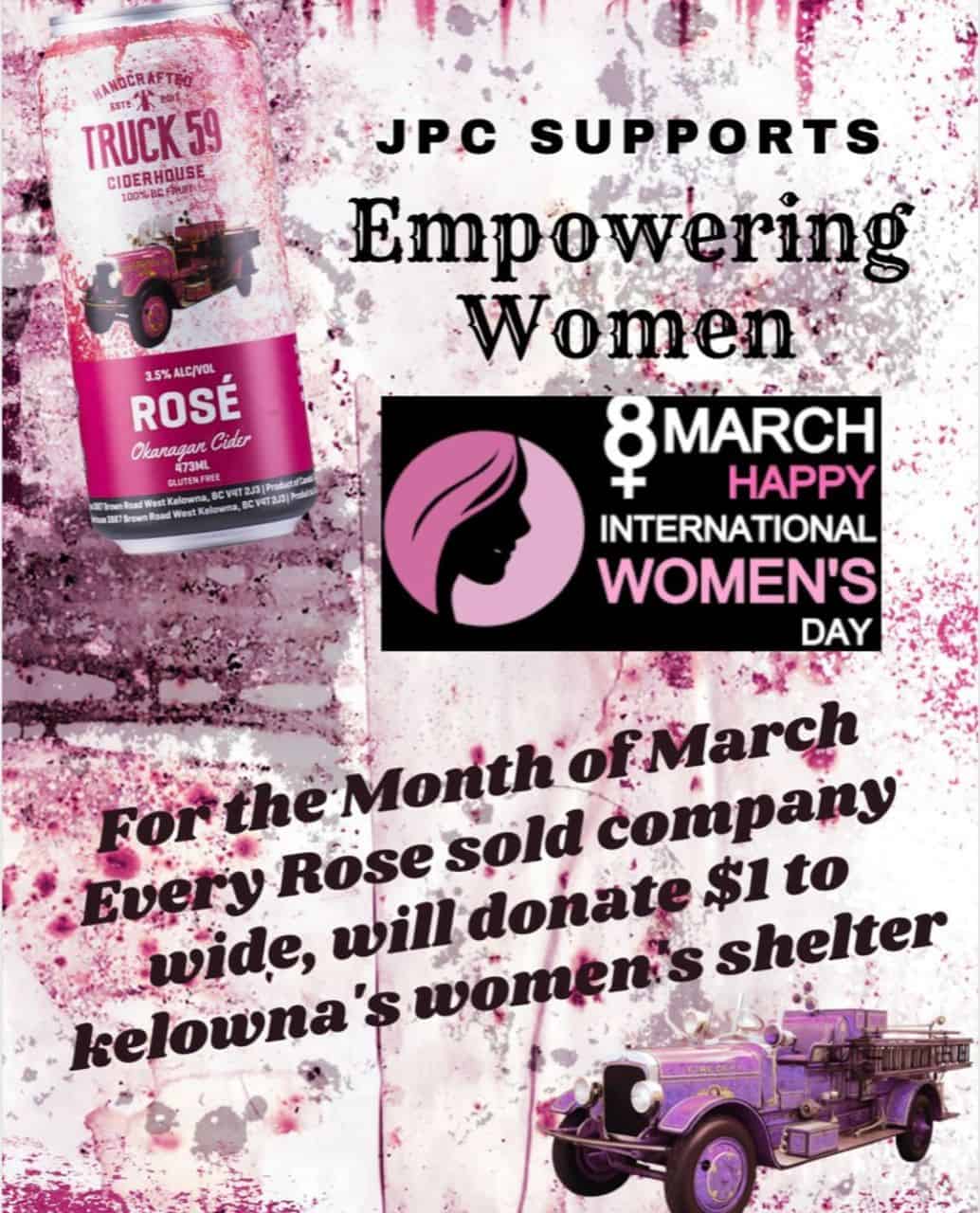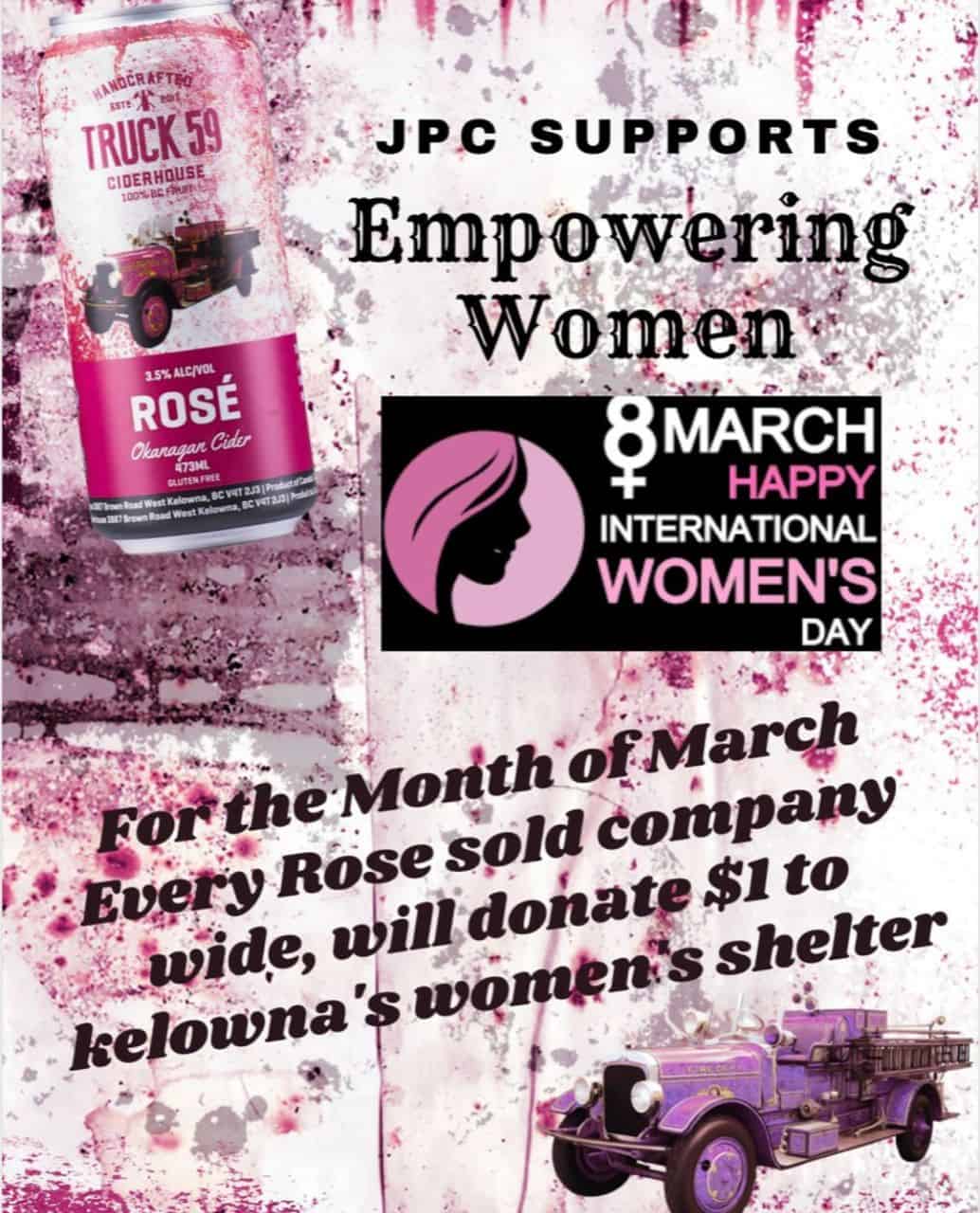 While it's not a specific cider for Women's Month or Day, we wanted to shout out Truck 59 Ciderhouse's month-long fundraiser. All throughout March, this Canadian cider is donating $1 from each can of its Every Rose rosé cider to Kelowna's Women's Shelter, a safe haven for women and children fleeing abuse. Order online or visit Truck 59's recently reopened cider house for delicious pours and barbecue from the Smokeshow food truck.
Which women in the cider industry do you want to shout out? What will you be drinking to celebrate International Women's Day? Let us know!