Cider is experiencing a glorious resurgence across North America, with new cideries popping up all over the apple-growing regions of the continent. And cider makers are using every tool at their disposal, from quality-control lab testing to state-of-the-art equipment, to ensure that every sip they make is crisp and delicious.
But cider technology has only recently begun to progress beyond the basic method that humans have been using to ferment apple juice for millennia.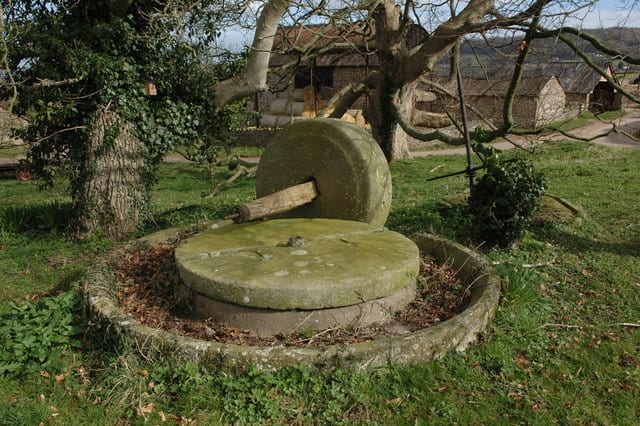 To make cider, you must first extract the juice from apples — a process that typically involves chopping or grinding the fruit into small pieces. Pressure is put on the fruit to extract as much juice as possible. Then, the pomace (pressed fruit pulp) is discarded, and the juice is fermented.
The method remains the same, whether you're making cider from scratch on a home scale or producing big batches for commercial sale. But, what's changing is the equipment cider makers are using to get from whole fruit to finished cider. Let's take a look at some tools of the cider maker's trade throughout history.
Stone Mill
When the Romans arrived in what is now the United Kingdom in 55 BCE, they found the locals enjoying hard cider, which had probably been pounded and pressed into juice using hand tools.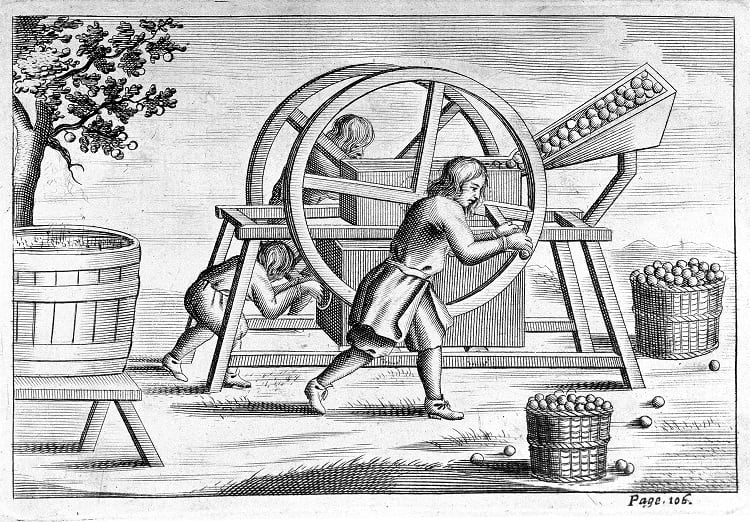 In medieval France and England, cider pressing took a big leap forward with the horse mill, a large, circular trough in which apples were placed. A huge, horse-powered vertical millstone would rotate around the trench, the apples would be pulverized and pressed, and the juice could be collected. Like grist mills processing grain into flour, cider mills could also be water powered.
Screw Press
The stone mill was eventually overtaken by the screw press, which was invented in the 13th century CE. Its mechanics should be familiar to anyone with a home cider-pressing setup — the apples are ground, then placed in some kind of filtering mechanism, then pressed by a weight attached to a large screw-type mechanism at the top.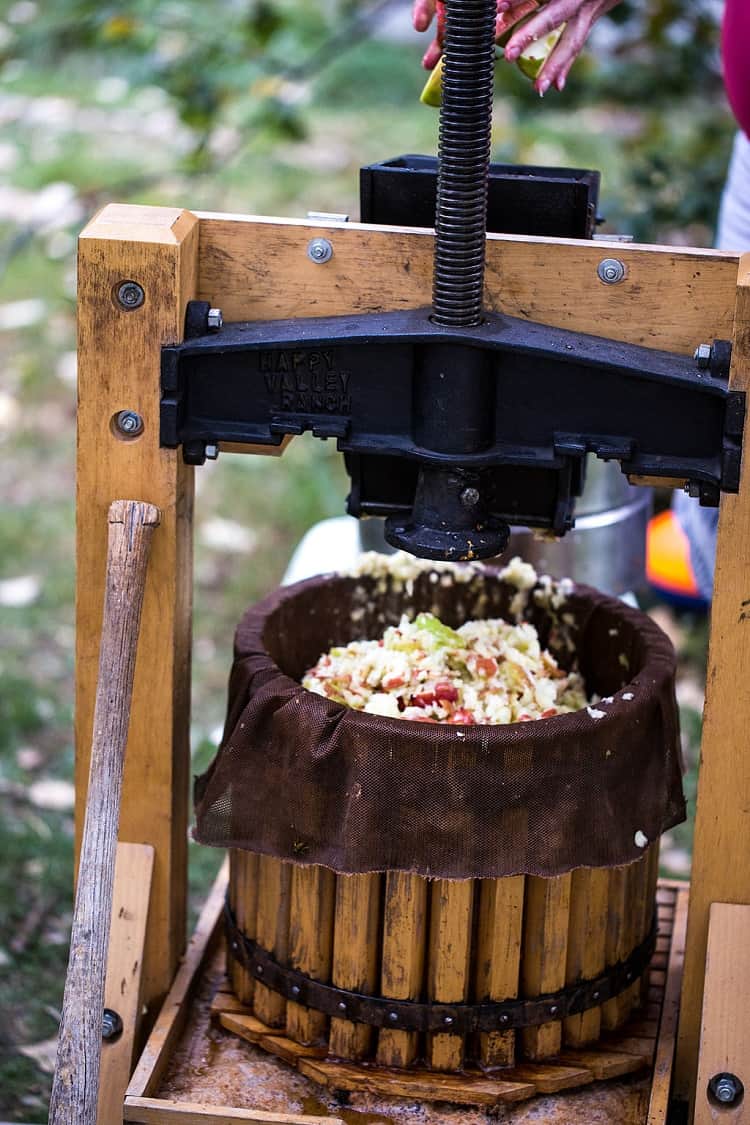 A screw press could be human-powered and process smaller batches, extracting more juice more efficiently, and the general design is the basis for most home-sized cider presses and some commercial-scale equipment still used today. The pulp would be wrapped into package-like masses using lengths of straw or hay — the spent pomace was going to feed farm animals in the end, anyway.
You can see an example of a horse-powered roller mill grinding apples, a 16th-century screw press and straw used to bind the fruit pulp in this episode of the BBC's Edwardian Farm (the cider making starts around the 20:20 mark).
Rack-and-Cloth Press
These days, a mesh bag or other porous cloth is typically used to hold the pulped fruit and filter the solids during pressing, but the rack-and-cloth method is very similar to the screw press of old. Rack-and-cloth presses come in home-scale models and industrial-scale ones — one thing many commercial cider makers can agree on is that rack-and-cloth systems can be challenging to work with.
Andrew Hefele has been farming 13 acres of orchard and pressing apples for sweet cider at Knaebe's Mmmunchy Krunchy Apple Farm in northeast Michigan since 2005. For the past three years, he's also been making hard cider under the name Twisted Roots.
"It's like folding laundry," he said of the cumbersome, labor-intensive rack-and-cloth method he once used. Workers would have to fill the bags with mashed fruit, fold over the openings within a frame, and stack additional filled bags on top before pressing. "And if your apples aren't in pristine condition, you'll get explosions. The cloth will explode all over the place — everyone has experienced that."
Luckily, technology has progressed, and there's an alternative for today's commercial cider makers who want to streamline their production, cut down on labor hours, and run a more efficient cidery.
Belt Press
The right belt press can revolutionize cider making for a small cidery like Hefele's. Often fitted with an automated washer, hopper and grinder, the belt press runs the pulped fruit through a series of rollers, extracting the maximum amount of juice, quickly and consistently.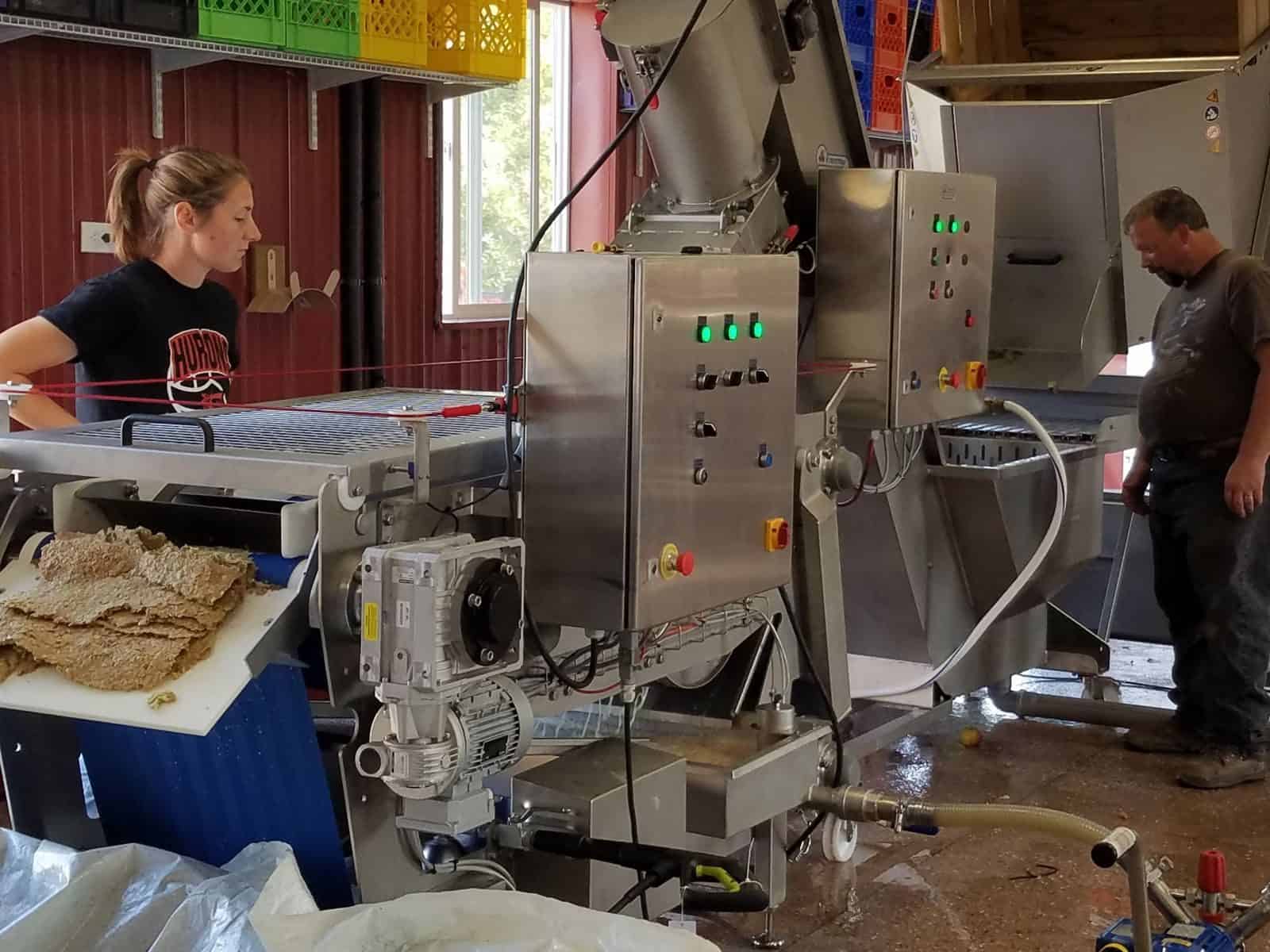 After using rack-and-cloth for 12 years, Hefele upgraded to a Kreuzmayr belt press last year — and the results have totally changed his operation. He's been able to cut his labor cost in half, while doubling production and keeping quality high — essential steps to maximizing profits for this small farmer and processor.
"It's helped our finances more than anything," Hefele said. "It allows us to press double the amount with half the people and does a really nice job."
In addition, Hefele said, he's able to press storage apples long into the winter — something that would have been impossible with his old rack-and-cloth setup, since pressing less-than-pristine apples can cause explosions in the cloth bags.
"We can now press apples in March that were picked in October — they're still great for hard cider," he said. "That wouldn't even be possible with the old press."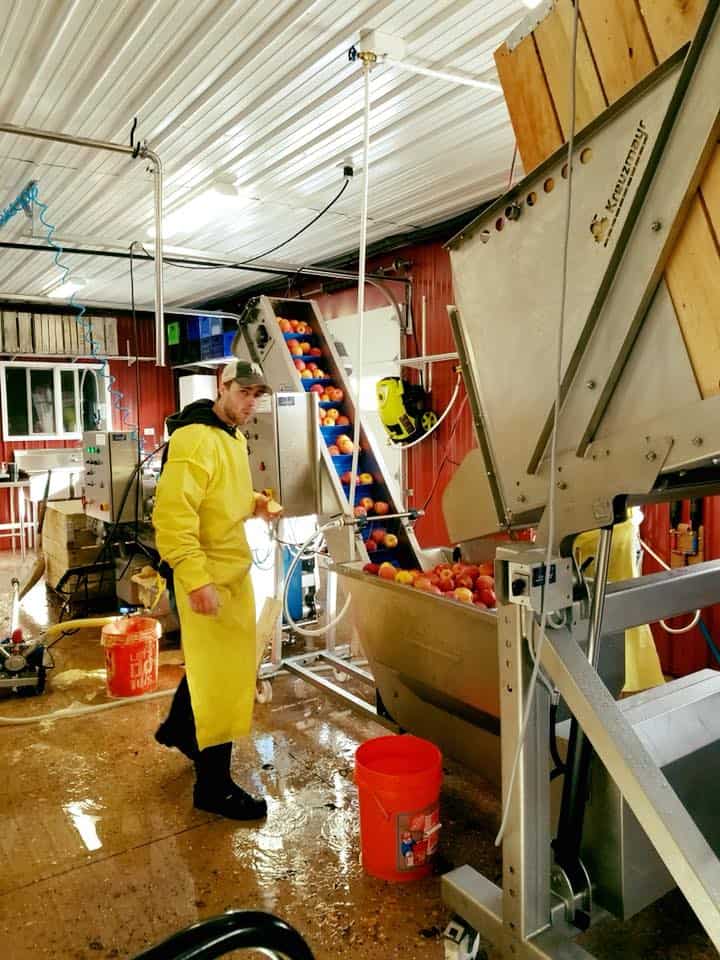 Hefele chose to invest in a Kreuzmayr belt press from Juicing.Systems — not just because of the equipment's superior quality, but because of the company's hands-on approach to customer service and experience with the same equipment.
"I looked into everyone else, I did a lot of searching," Hefele said. "I chose the Kreuzmayr because Remo [Trovato, owner of Juicing.Systems] operates the same exact press I bought for a living and knows everything about it."
When Hefele had an issue understanding setup instructions from the Austrian manufacturer, he simply called Juicing.Systems for clarification and quickly got the answer he needed.
"I can just call [Remo] and he'd know exactly what I was talking about," Hefele said. "The other companies, they'd just get back to you and have to call Austria. For me, when I have a problem when I'm pressing cider, I don't want to have to wait a day or two. I can call him and it's just a small hiccup."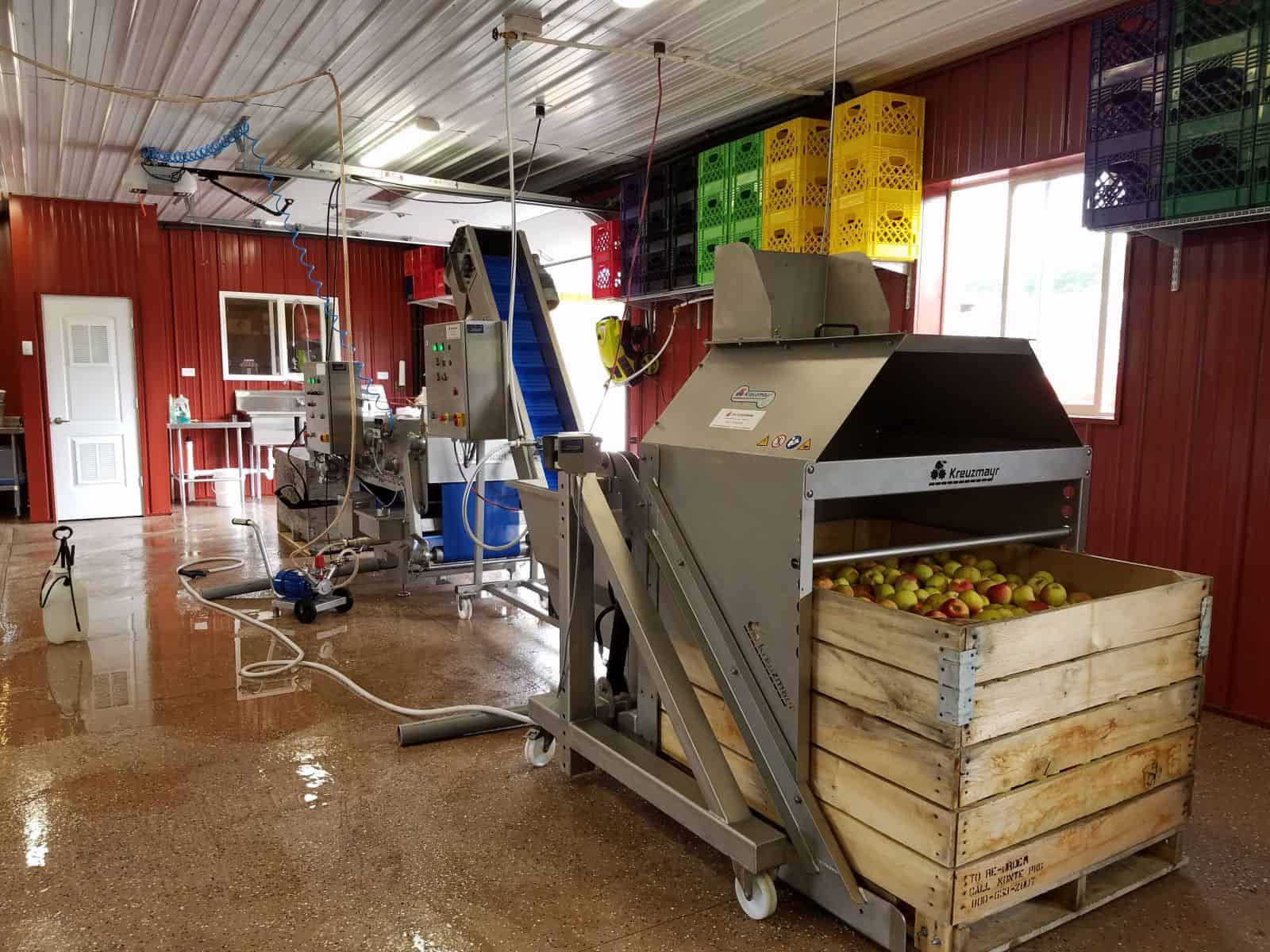 Technological advances can be a huge leap for a cidery — but equipment can only take you so far. It's great customer support and inside-out knowledge of that machinery that can really take a commercial cider maker to the next level.
In North America, Juicing.Systems is your source for Kreuzmayr equipment. Check out its website, or give the team a call at (250) 558-5488.
Screw press photo: Anne Dirkse via Wikimedia Commons
17th century engraving: Wellcomeimages.org via Wikimedia Commons
All other photos: Juicing.Systems