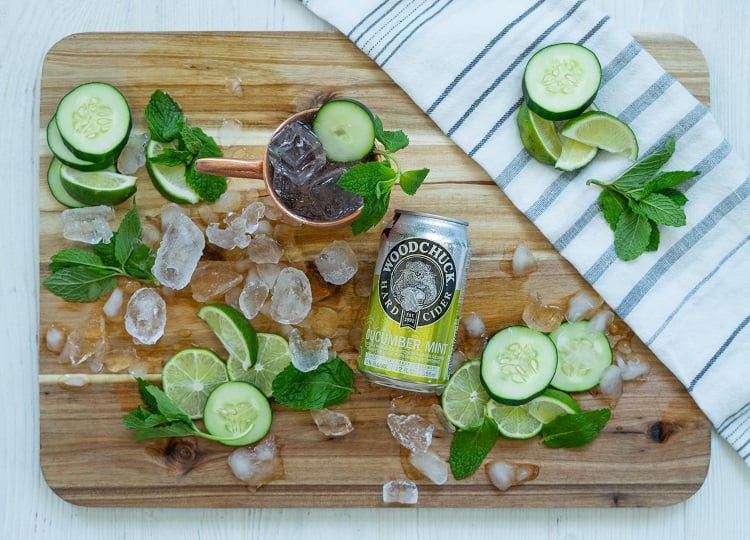 Stay cool this summer with this refreshing cider mule, made with Woodchuck Cucumber Mint Cider, the latest offering from its innovative Tank Series. This spritzy session cider is great on its own, but we love it remixed with a hit of crisp fresh cucumber and fragrant mint from the garden.
Woodchuck Cucumber Mint Cider Mule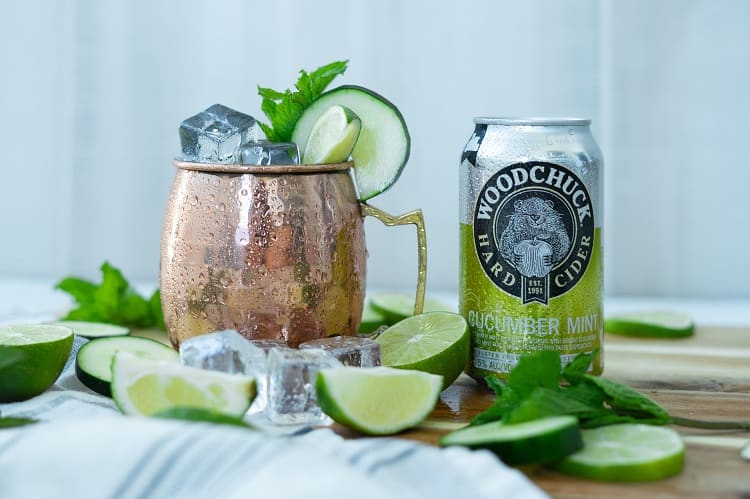 Prep time:  5 minutes
Ready in:  10 minutes
Serves: 1
Ingredients
6 mint leaves

Juice of one lime

1 cup crushed ice

3 ounces ginger beer

1 ounce vodka

Woodchuck Cucumber Mint Cider

Cucumber slice and mint to garnish
Method
In a copper mug, muddle lime juice and mint.

Add crushed ice to the copper mug followed by, ginger beer and vodka. Top with Woodchuck Cucumber Mint cider.

Stir and garnish with a cucumber slice and mint leaves.