This is part of a series of craft cider roundups from Meredith of Along Came a Cider. For more, check out her stories about ciders pushing the envelope, and a round up of still ciders. 
Fall is second only to spring in terms of its unpredictable weather. Now, it might feel damp and chilly in the morning, only to grow blazingly hot by the afternoon. That can make for challenges not only when getting dressed in the morning, but also for what to eat and, most importantly, what cider to serve.
To reckon with this uncertainty, I've thought about all the delicious conditions of fall — from golden breezes to first frost — and chosen a roundup of ciders to suit the season. I have reviewed all of these on my blog and selected them for here based on seasonality. There are many ways to appreciate fall, and hopefully these four ciders will help you make the most of the season.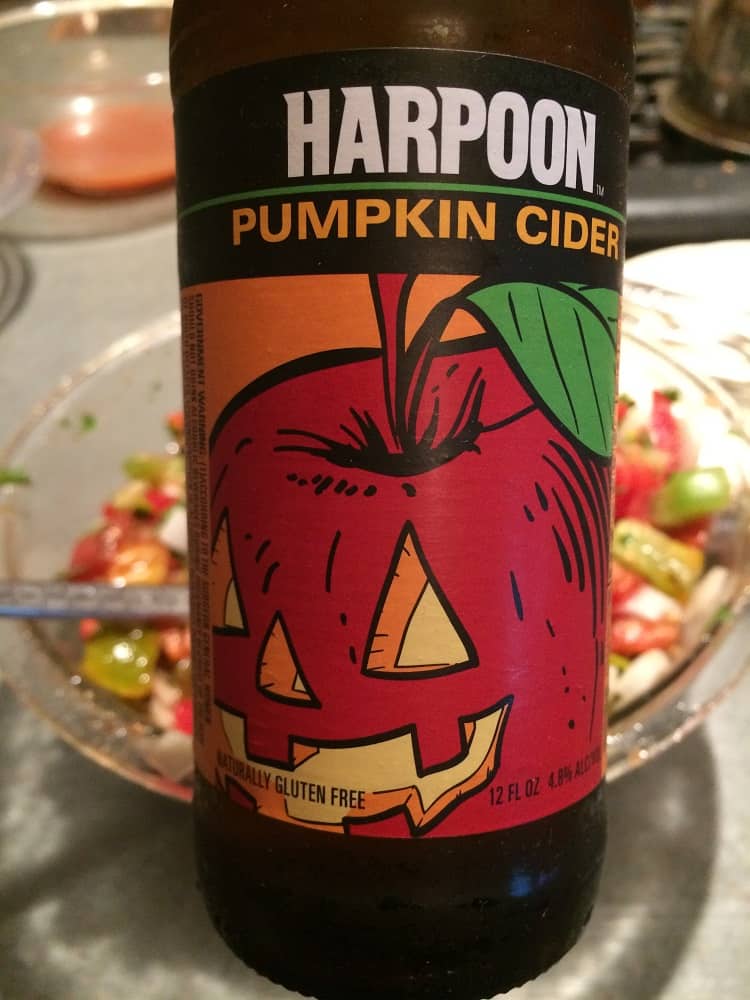 Boston-based Harpoon Brewery has been making cider since 2007 (and beer since opening in 1986). This autumnal offering, part of a new wave of on-trend pumpkin spice ciders, offers yeasty, spicy, clean and apple-y aromas with a straightforward, semi-dry flavor of nutmeg. There is enough cinnamon, ginger and clove to really bring out that mulled cider and pumpkin pie flavor. It is light-bodied with medium acid and no tannins.

Pairs with: Fresh tomatillo salsa, black bean and corn salad, tortilla chips or a cream cheese pound cake with an apple drizzle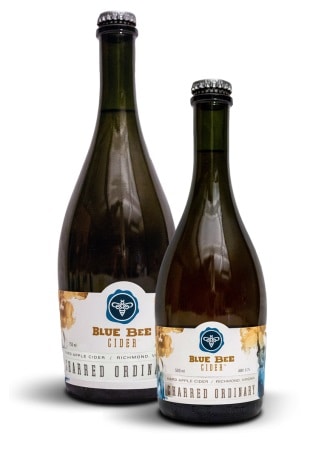 Blue Bee Cidery is the first urban cidery in Richmond, Virginia. Its Charred Ordinary is described as a semi-sparkling cider that uses heirloom Virginia apples. The name comes from a particular type of bee that often pollinates apples in the area: the Blue Orchard Bee.

The Charred Ordinary gives wafts of barn wood, barrel and overripe cider apple aromas. A cider doesn't have to have added flavors to be appropriate for autumn. This cider is a great example of rich apple character that needs nothing more. This dry cider makes me crave the quiet evenings at home in those first chill nights of autumn. Something about the tannic richness is simply riveting.

Pairs with: Roasted brussels sprouts and cheese with bechamel, Vermont white cheddar and Emmentaler topped with red pepper flakes and breadcrumbs or a hearty potato kugel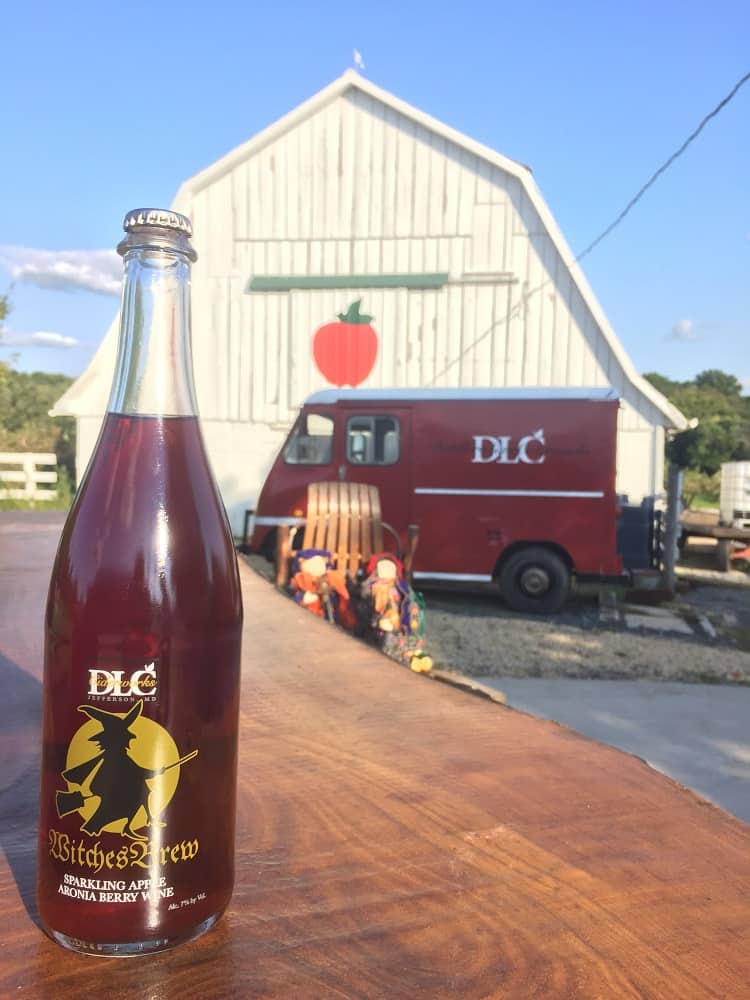 Distillery Lane Ciderworks has been selling hard cider in Maryland since 2010, and growing apple trees since 2001. Its focus is on the dry side of the cider spectrum, but it still maintains an experimental and adventurous attitude. I appreciate that Distillery Lane Ciderworks talks about texture and mouthfeel when making and describing the ciders. I know they care about richness and structure whether they are making a still scrumpy or a bubbly cider.

Witches Brew gets its color and lots of aromas and flavors from aronia berries. These fruits are also called chokeberries and are related (albeit not closely) more to apples than actual berries. This cider smells garden-y and fruity. Some of the aromas do remind me of berries and stone fruit, but also stems and leaves. The Witches Brew offers up high acid and tannic astringence. I can taste dark fruit and stemmy notes in this dry cider.

Pairs with: Turkey roast (or vegetarian alternative), along with mushroom gravy, Amish yeast rolls, oven-roasted beets and baby red skinned potatoes or vanilla bean cheesecake
Which autumnal ciders are you drinking as we settle into the season? Let us know in the comments!
Witches Brew photo: Distillery Lane Ciderworks
All other photos: Meredith Collins