One of the most exciting parts of the craft beverage industries is that they are always in flux. In the cider world, we see this all the time: Cideries open (and sometimes close), new products or techniques shake things up, and new people come onto the scene, bringing with them fresh ideas and perspectives. The culture can't get stagnant, because it's always evolving and changing.
The Cider Jawns, Jasmine Mason and Ashley Johnson, are two such newcomers who have already brought a jolt of energy to craft cider — and they're just getting started!
Johnson and Mason met in college, and both currently live in Philadelphia, PA. They'd always been interested in different craft beverages, but didn't discover the wide world of cider until attending a Pore the Core Festival in 2018. They were both captivated by the bright, delicious flavors in cider, and started exploring cider made by local and national brands. As they attended other festivals and started trying more and more ciders, they realized there was a mismatched level of diversity between cider consumers and cider producers.
"There are some people who look like us who drink cider, but not many that are making the cider," Mason says. "We wanted to change that."
In 2019, The Jawns decided to try their hand at home cidermaking, and after doing a bit of research, they purchased a hand-cranked apple press and began contacting local farms to buy apples.
"We were so ambitious!" Johnson says. "We just went for it."
Their first batch of cider turned out really well (they say it's still their best batch to date, and they credit beginner's luck), and, encouraged by their success, they signed up for a cidermaking class at Hale & True in early 2020. They'd just completed the class when the pandemic hit, and it brought their momentum to a screeching halt.
In the midst of quarantine, the friends made a pivot, and decided to turn their focus to reviewing ciders. In May 2021, they launched The Cider Jawns Instagram page, where they documented visits to local cideries, reviewed ciders, and promoted other Black-owned businesses. They began to grow their following and creating more content, while still working on their cidermaking skills.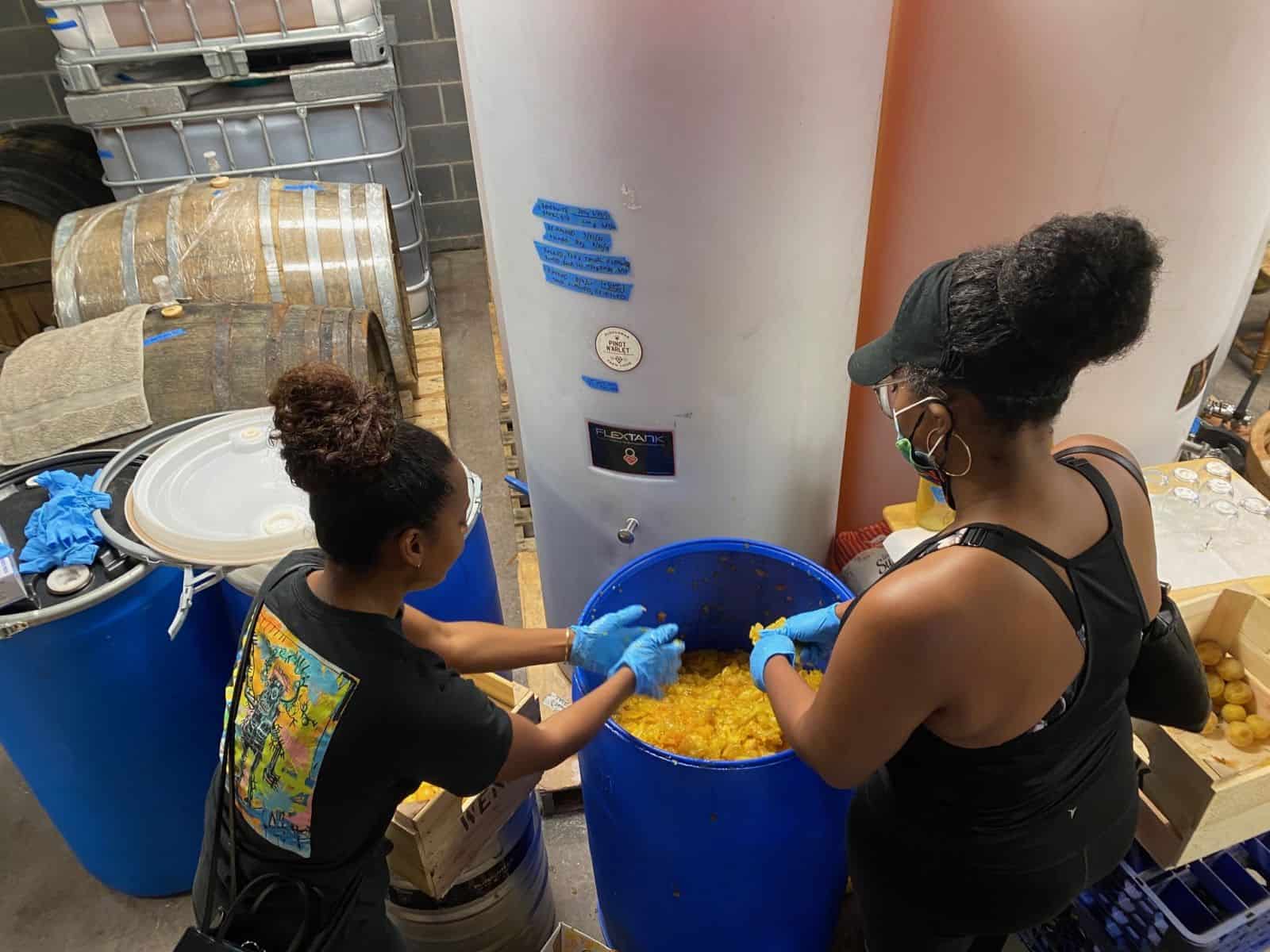 In the summer of 2021, The Cider Jawns teamed up with Ploughman Cider to make their first commercial cider, Monarch, a cider with yellow plums. The fruity, acid-driven cider made its debut that September at Barrel & Flow, an annual Black arts-and-beer festival in Pittsburgh. Mason and Johnson said they had an amazing experience at the festival, and they plan to make another batch of the cider and pour it again there in 2022.
As they've established themselves on Instagram (and now TikTok, as well), their infectious energy, enthusiasm and community-oriented approach has brought more opportunities their way. The Cider Jawns have been guests on a number of podcasts, including Beers with Nigel and The Beerded Brotha, and in 2022, they were awarded the Beer Kulture scholarship, sponsored by ANXO Cider, Beer Kulture and the American Cider Association. This scholarship, aimed at "providing access to the cider industry for black, indigenous, and people of color," allowed The Cider Jawns to attend CiderCon in Richmond as press (where they attended the first annual BIPOC meet-up), and covered both levels of the Certified Cider Professional program.
Currently, The Cider Jawns are still making cider at home, and they have just begun to share their creations with friends and family.
"I had too much of our cider in my fridge!" Johnson says. "So I invited my family over and let them try some. Everyone's feedback was really good!"
Ashley and Jasmine are hoping to debut a few more of their ciders with their local community on Juneteenth, but they are still ironing out some details. In the meantime, they've both earned their Cider Maker certificates from the Cider Institute of North America's course, "Foundation Certificate in Cider & Perry Production." This is an important step for them as they work toward their dream of one day opening an urban cidery in Philadelphia, with perhaps a second location in New Jersey. Opening this space represents for them both the culmination of their cidermaking skills, and also solidifying their vision of creating space for more Black women in the cider industry.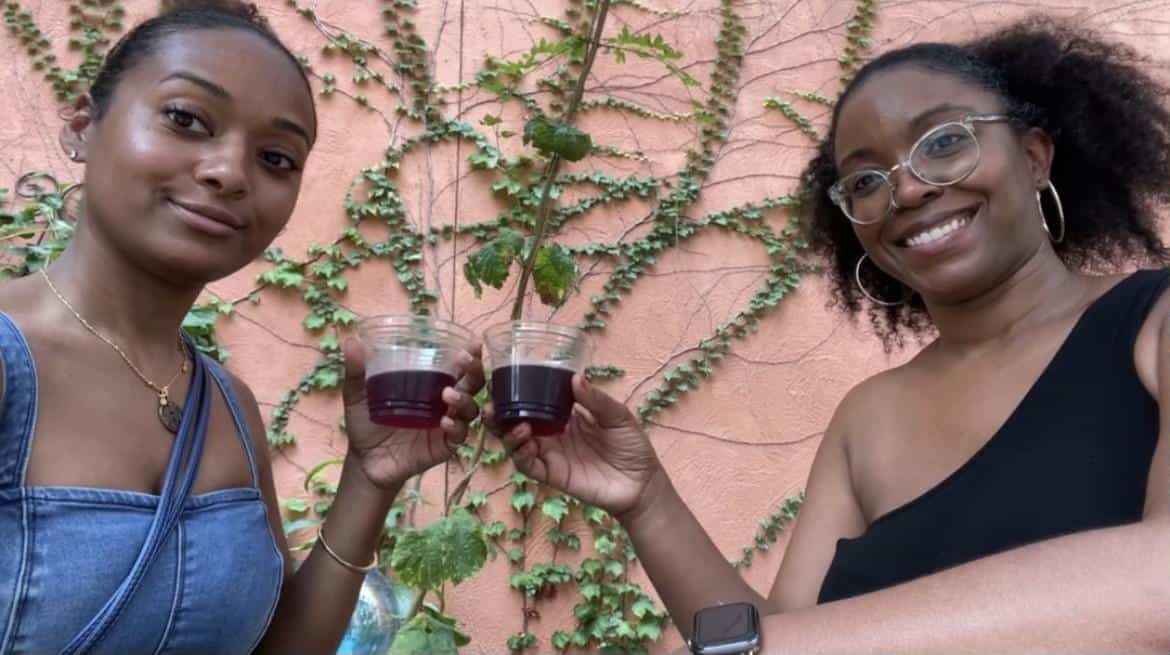 It's a journey we can't wait to witness and be a part of! Follow along with The Cider Jawns' adventures on Instagram and TikTok, and look out for more exciting news from them soon!