Last spring (2021), we shared that popular cider blogger Tasmine Fraser (Girl with a Cider Review) was planning a series of workshops called Enough is Enough, in response to the reckoning in the craft beer world around rampant misogyny, racism and homophobia. This isn't the first time Tas spoke out about issues in the craft beverage industry; in 2020, she launched the hashtag #NoAppleogies to support women in the cider industry who reported facing blatant sexism and harassment.
Fraser has just announced that the Enough is Enough workshops are being planned for Spring 2022 around important topics surrounding gender-based violence, awareness and ideas for change in the cider industry. She is based in Ontario, Canada and the discussions will be focused on the Canadian industry, but it is definitely open to all. To support the project's costs, Fraser started a Go Fund Me to compensate speakers, pay for upgraded Zoom, etc.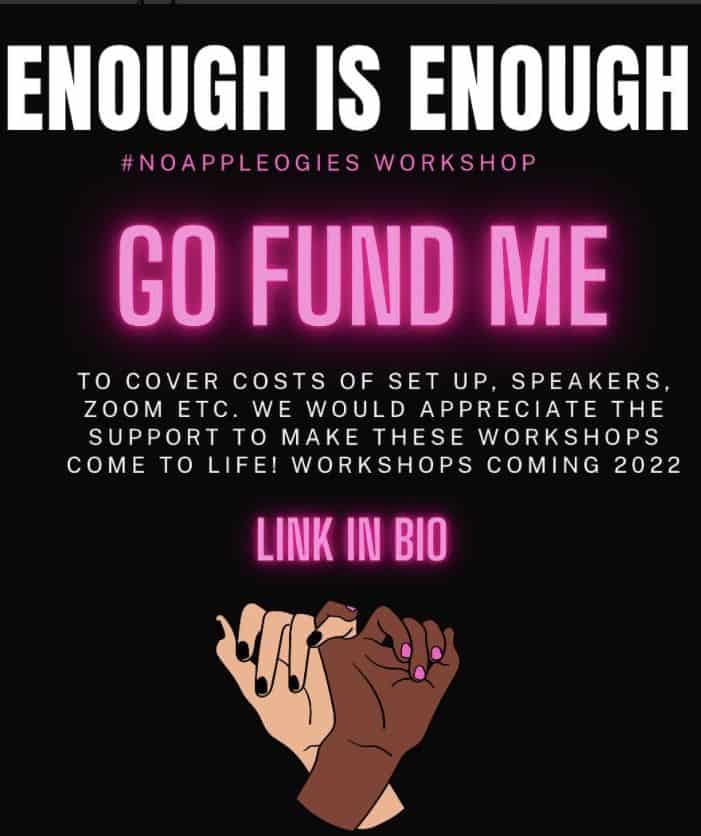 The workshop series will provide education and conversation about ways to ensure that the craft beverage industries are safe, inclusive places, free from gender-based violence, both online and in person. Enough is Enough will most likely be spread out over 3 or 4 interactive sessions centered around specific topics. If you'd like to register in advance, head here! For more information and updates, check out the Girl with a Cider Review Instagram account.
Flyer: Girl with a Cider Review