For many cider drinkers, fizzy effervescence is one of the hallmarks of craft cider. The carbonation, plus the lift of the acidity and the pop of fruity sweetness, are what makes cider such a knockout with food. The sparkle in the glass feels festive and celebratory, and makes cider so much fun to sip on its own.
So what, then of still ciders? Perhaps you've encountered this category as you've perused your local bottle shop or shopped for ciders online. Maybe a chatty bartender has suggested a still cider as you've settled in at their bar. Is it just us, or does still cider seem like a more serious, slightly mysterious side of cider? Without the bubbles, it's much easier to recognize cider as a kind of wine, a ferment that can let the character of the fruit and the soil engage in some deep conversation.
Still ciders can be a whole new realm of cider to explore, and we think they can be just as appropriate in a party setting as any sparkling cider. After all, would anyone wrinkle an eyebrow at a lively, aromatic white wine or funky orange wine at party? Well, no one that we want to hang out with! Still cider can definitely be grouped with those types of wine, and can make a fabulous addition to a dinner party, especially if there are veg-forward or seafood dishes on the table.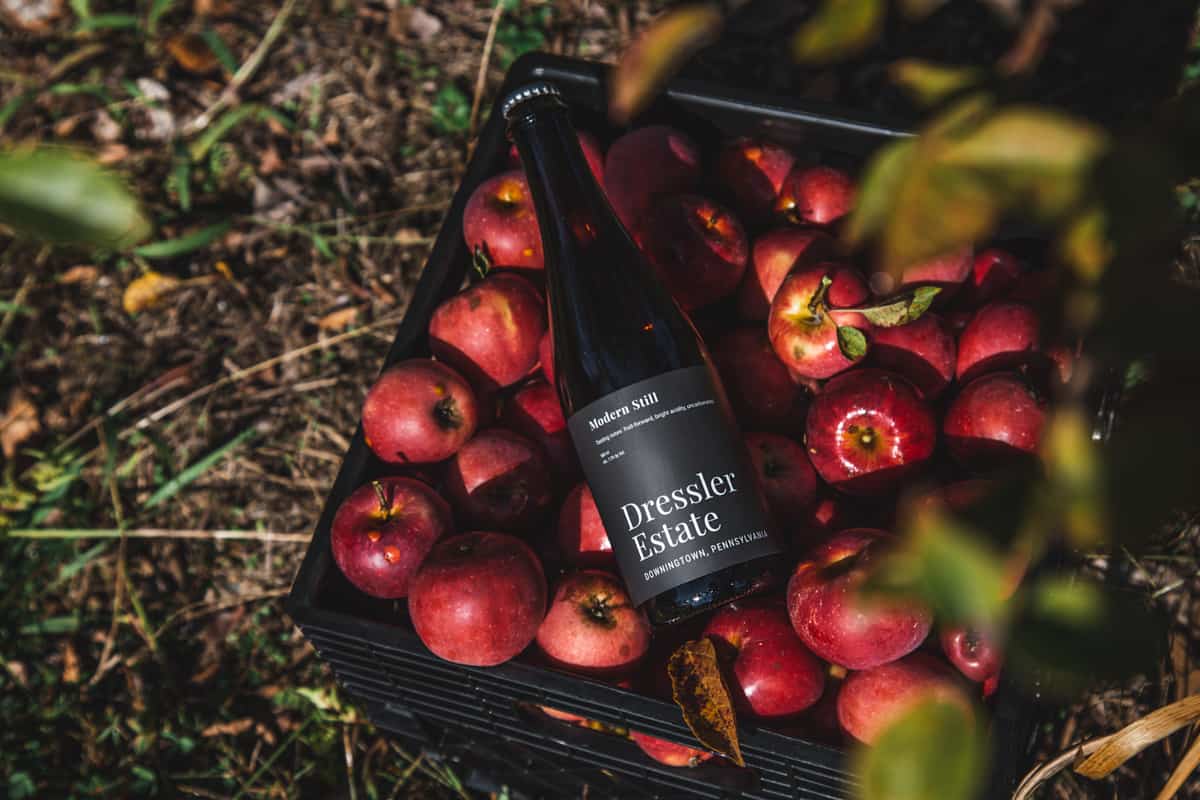 One thing to note about still cider is that it's not "flat." Unlike a sparkling cider that's lost its bubbles, still ciders are made intentionally to be consumed still, and they take just as much thought and intention (maybe more) in the production process as carbonated ones. Olga Dressler of Pennsylvania-based Dressler Estate (which makes a lovely still cider, Modern Still) has this to say:
To us, still ciders represent the truest expression of apples. There's literally nothing to hide behind, not even carbonation. A common misconception is that still ciders are boring or won't have as much nuance as sparkling ciders. While the fermentation process is generally the same, there are parts to the production process that can differ, starting off with the apples. Depending on the vision for the finished cider, the apple varieties play a huge part in the flavor profile. Carbonation can change the way someone experiences the same apple varieties and, if it's naturally occurring carbonation, that second round of fermentation has the opportunity to change the end result.
In other countries' cider traditions, still cider plays an important role. In Asturian, Spain, sidre is served still, and non-carbonated farmhouse cider is common in Britain's West Country. In the US, you'll find a growing number of cideries experimenting with still cider. If you want to give them a shot, there are plenty of cideries adding them to their lineups. (Pro tip: We like still cider cool, but not ice cold, served in stemmed white wine glasses.)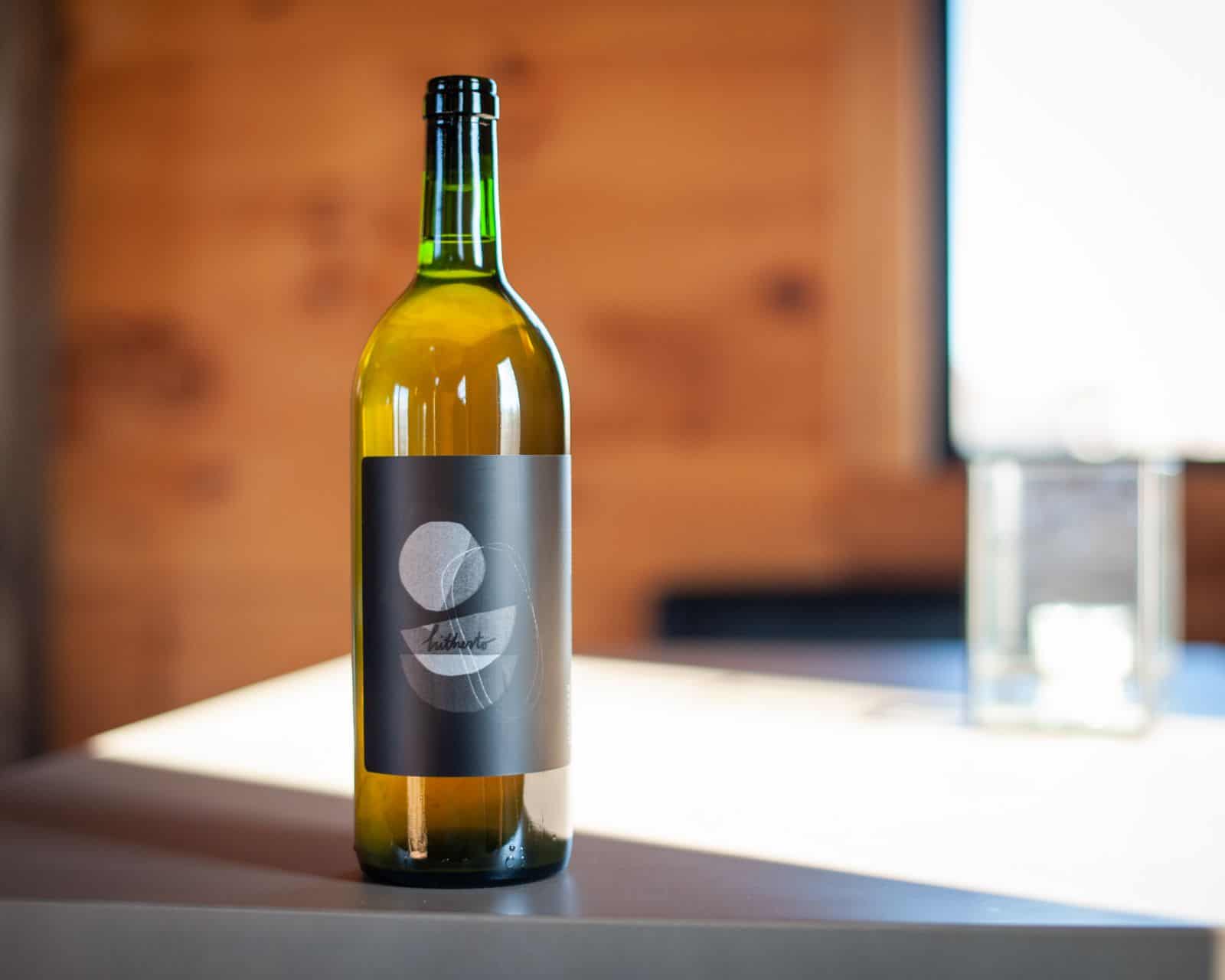 Rose Hill Ferments, in Red Hook, NY, is a beautiful orchard that also produces small batches of low-intervention wine and cider. It offers a still cider called Hitherto, a selection of its four best barrels from the farm's inaugural 2018 harvest, including Harry Masters Jersey, Ellis Bitter, Lady and Dabinett/Golden Russet. The wild fermented cider was aged almost one year in barrel, then one year in stainless and another year in bottle before its early 2021 release. Best served at room temperature, its tannic with a hearty dose of oak, and is often compared to oak-aged orange wine.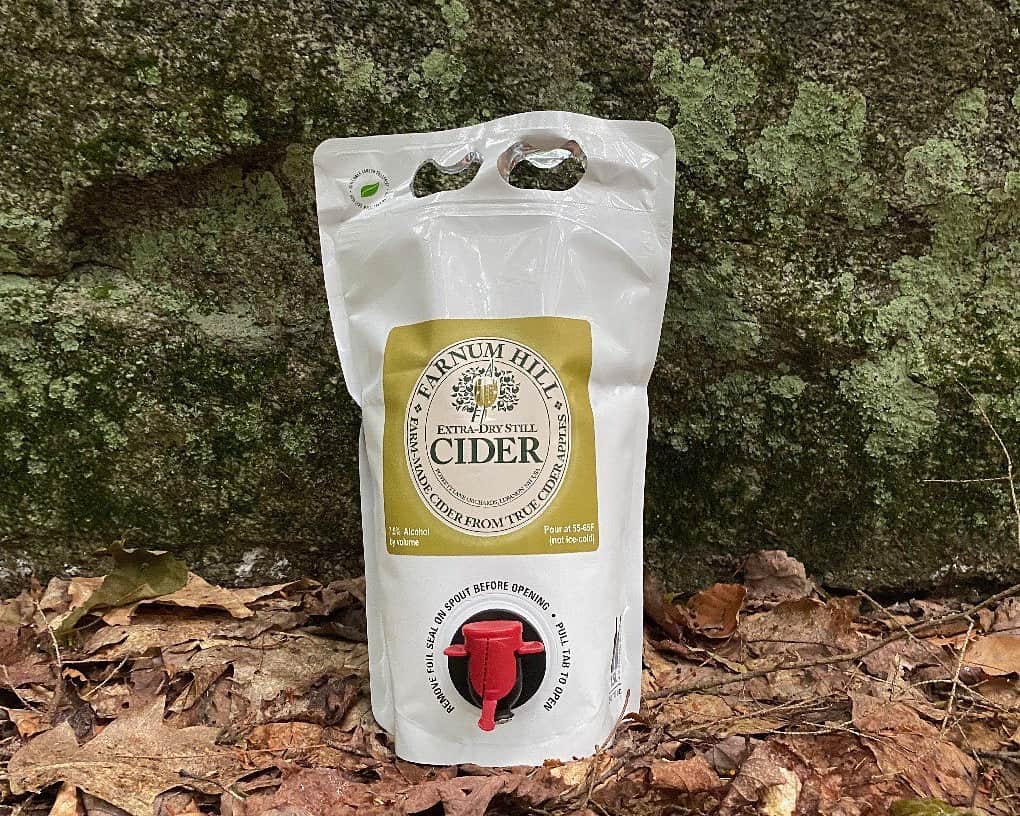 The Still Cider from Farnum Hill in Lebanon, New Hampshire comes in "bagnums," which are the equivalent of two bottles, and are super-portable and convenient. It is very, very dry, with fresh acidity and a pleasant sharpness from quality apples, like Wickson or Esopus Spitzenberg.
Another fun bagnum is Alpenfire's Discovery Trail, a still rosé cider made with organic Almata, Pink Pearl, Airlie Redflesh and Dolgo Crabapples. Its color comes only from the red-fleshed varietals! This cider is a collaboration with the Peninsula Trails Coalition to support the Olympic Discovery Trail, which will connect Port Townsend to the Pacific Coast. The 2020 Discovery Trail vintage is sold out, but fingers crossed it will return next year!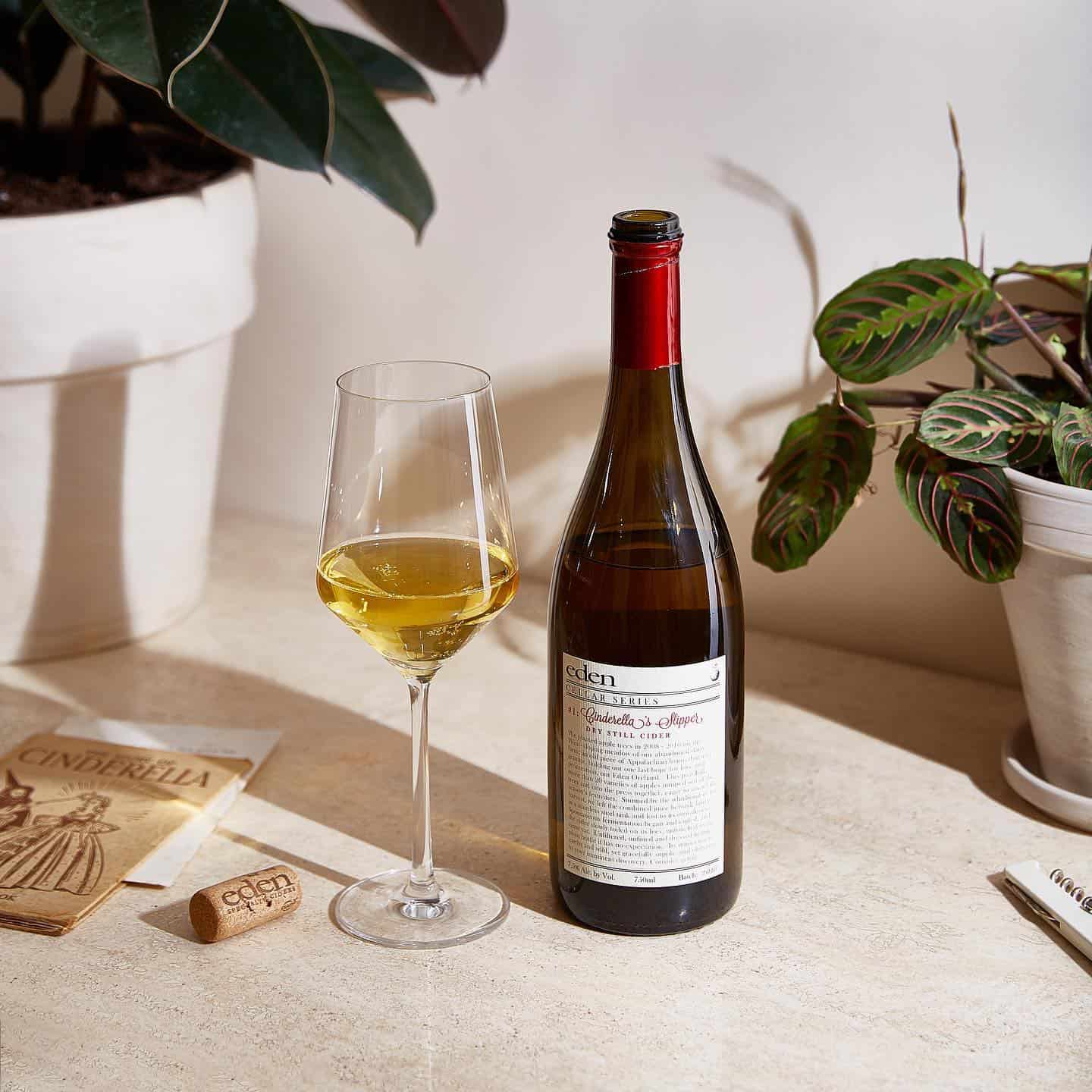 Cinderella's Slipper from Eden Cider is a gorgeous dry cider, made with a blend of estate-grown apples from Eden's biodynamic orchard in West Charleston, Vermont. Robust and tannin-forward, it was aged 18 months in the bottle to allow it to mellow out into a lush, robust cider with notes of honeycomb, white flowers and bittersweet apple.
New York State-based Eve's Cidery has made a number of still ciders, including the off-dry Albee Hill, made with a huge blend of apple varieties, blended for texture, aroma and acidity. Only 80 cases of Albee Hill were made in 2020, and it's currently sold out, and we are looking forward to the 2021! Eve's also made a still cider called Seedlings, with foraged wild apples, and a series of other single-varietal still ciders, like Kingston Black and Northern Spy, which have long been sold out.
Not far from Eve's, South Hill Cider in Ithaca, NY, offers a number of still ciders, including age-worthy Pomme Sur Lie, a wild fermented barrel-aged cider, and crisp, refreshing Goldwin, a blend of Golden Russet and Baldwin. Another Finger Lakes still cider to try is Black Diamond Cider's Solstice Still, a blend of Porter's Perfection, Kingston Black and Callville Blanc, with a smoky, earthy, complex flavor.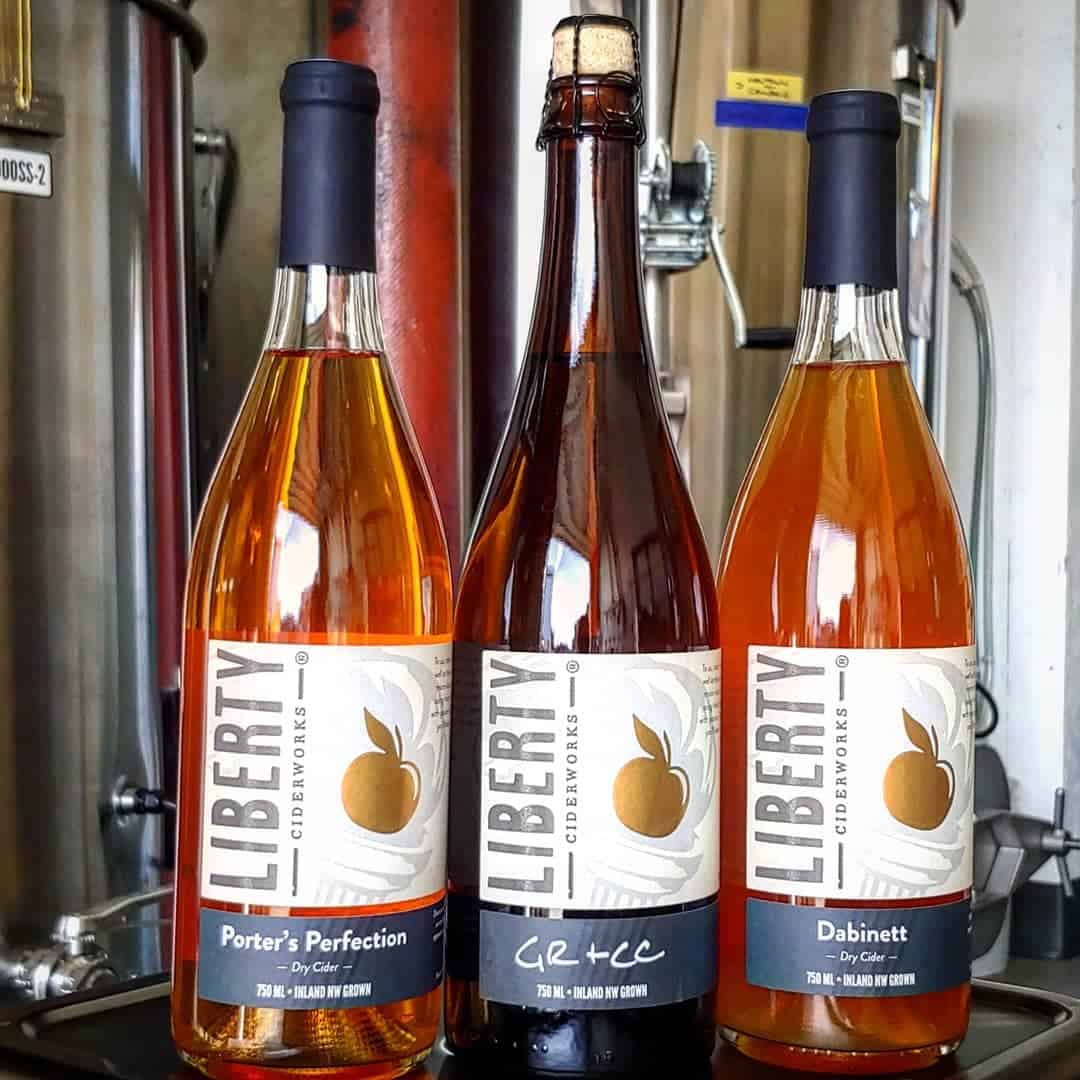 Liberty Ciderworks in Spokane, Washington, has a few still ciders, as well, like the Porter's Perfection, made with the bittersharp varietal of the same name, which lend a mild bittersweet funk on the nose, and dried pear, ginger spice and grassy notes on the palate with a strong tannic finish. Splintercat is Liberty's uncarbonated cyser (a cider-mead hybrid) made with Dolgo crabapples and local honey. It's rich, full-bodied and sweet-tart, with berry, citrus and honey notes. Most of Liberty Ciderworks' still ciders are part of its Reserve Series, limited ciders that are offered first to the members of its Core Club.
There are many more still ciders out there to discover. The next time you see one, take a chance on it and let us know what your experience is!
All other photos: Courtesy of their respective cideries