It's almost time again for one of the most fun nights of the year (or so we always hope): New Year's Eve! After an evening of revelry — if you make it 'til midnight — whether you're at an intimate party or a huge bash, there will inevitably be a toast as the ball drops. For this occasion, most people ice down a few bottles of cheap, overly-sweet sparkling wine, which to us always seems like a shame.
After all, won't this technically be your first sip of the new year? Shouldn't you kick the year off with something truly delicious in your glass that won't contribute to a raging hangover the next morning? We love holiday traditions, but the bad-wine-toast-at-midnight-thing truly needs an update.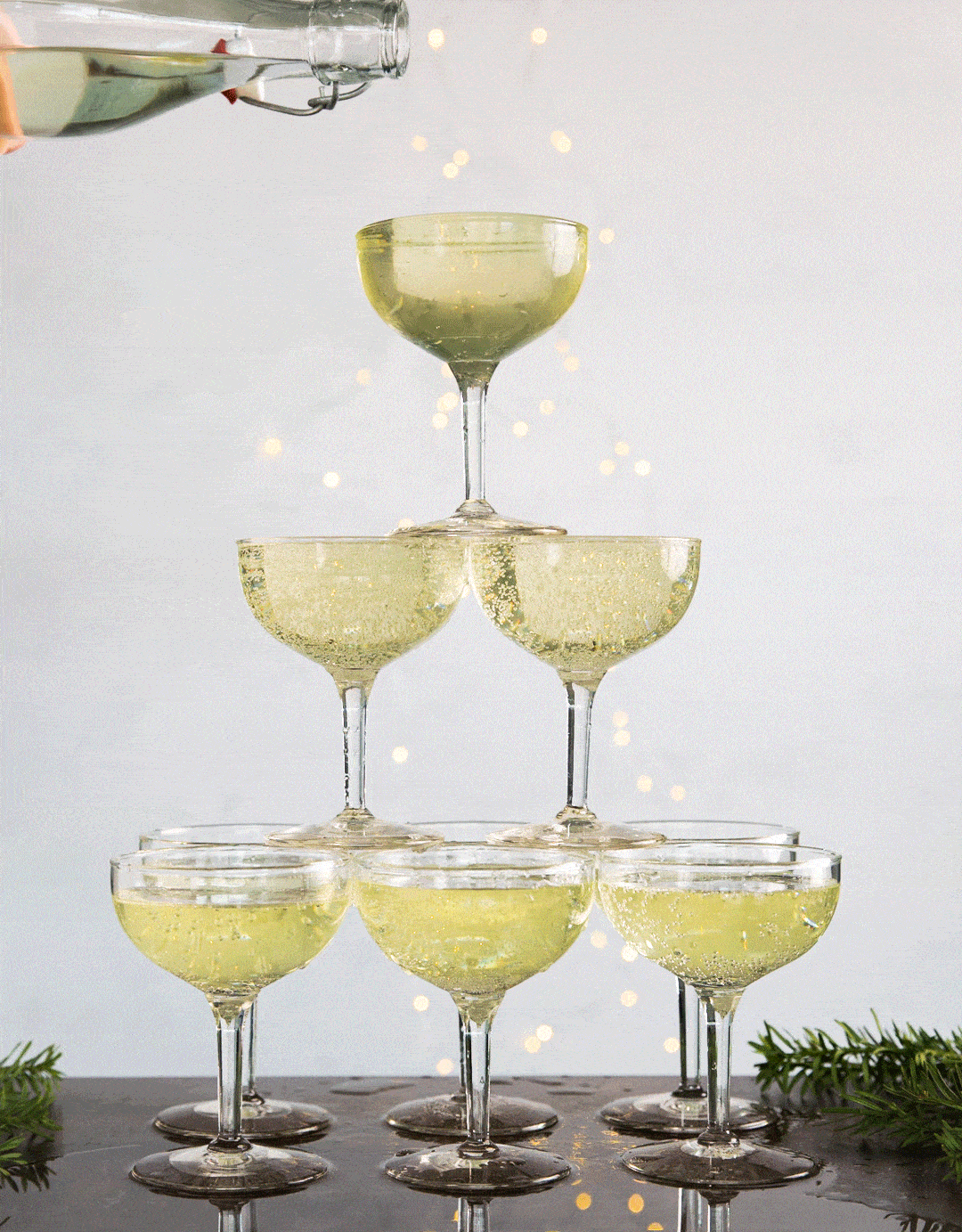 This year, we're all about toasting with sparkling cider. Here's why:
It's generally just as budget-friendly as Cava or Prosecco (and way cheaper than real Champagne) and, in our opinion, so much tastier.

Cider is lower in alcohol than wine, so a glass won't slow your roll as you head into the wee hours.

Sparkling cider is every bit as festive as wine: dry, spritzy, fizzy and fresh, poured into champagne flutes or slugged right from the bottle.

There are so many styles of cider to choose from, that you can customize your toast to you and your guests' tastes perfectly. #PickCider from any of these categories, and upgrade your New Year's Eve toast, once and for all!   
Straight Up Sparkling Cider
Apples and yeast: Together, they are a magical duo. Sometimes what you're after is the purest expression of cider: bright and juicy with lots of acid and some good tannic structure to hold it all together. Perhaps they're made with selected yeasts, or a little feral from spontaneous fermentation, but either way, sparking ciders are elegant and convivial! Extra points if you pick up a few 750-ml. bottles (instead of cans) with corks and foil tops for festive feels.  
Bottles to try: Dressler Estate Modern Sparkling, Farnum Hill Extra Dry, Sundström Cider/Cider
Pét-Nat Ciders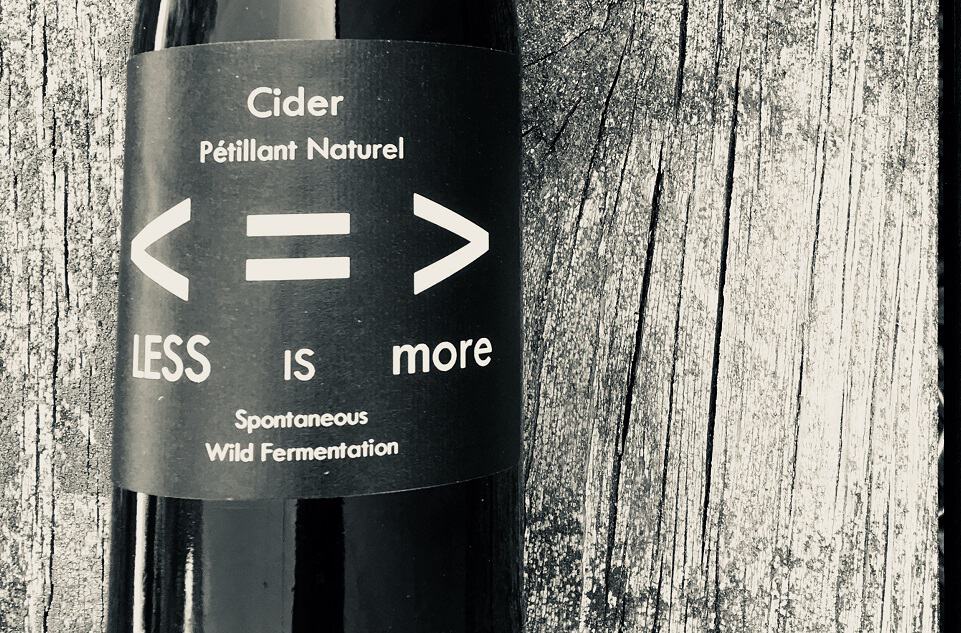 If you love the idea of sharing a cider that's carbonated without anything added to instigate the bubbles, try pouring pét-nat (pétillant-naturel) cider. Even though natural wine movement has helped to bring this ancestral style more into the mainstream, there still seems to be a lot of confusion about what the term means, so here's our simplest explanation:
To make wine or cider bubbly, conventional producers allow the juice to undergo a full first fermentation, then bottle it and dose it up with more yeast and sugar, which starts a second fermentation. Méthode Ancestral involves bottling the liquid before it's been able to complete its first fermentation, so that the remaining yeasts create carbon dioxide right in the bottle by eating the remaining sugars left in the wine/cider. It's that process that creates bubbles without anything extra being added in. 
Pét-Nat ciders often have a wild, cloudy, yeasty vibe, and can bring a generous earthy funk, depending on the apples they're made with. The natural fermentation lends a gentler bubble, though they can be a bit explosive! Be careful not to shake them and not to let the bottle rapidly change temperatures (say, from a very warm car to a cold fridge). That is, unless you want to go for an epic dance floor soaking spray at midnight!
Bottles to try: Wildcraft Ciderworks Porter's Pét-Nat, Rose Hill Ferments Selection Suspendue, Botanist and Barrel Less is More Pét-Nat Cider
Hopped Cider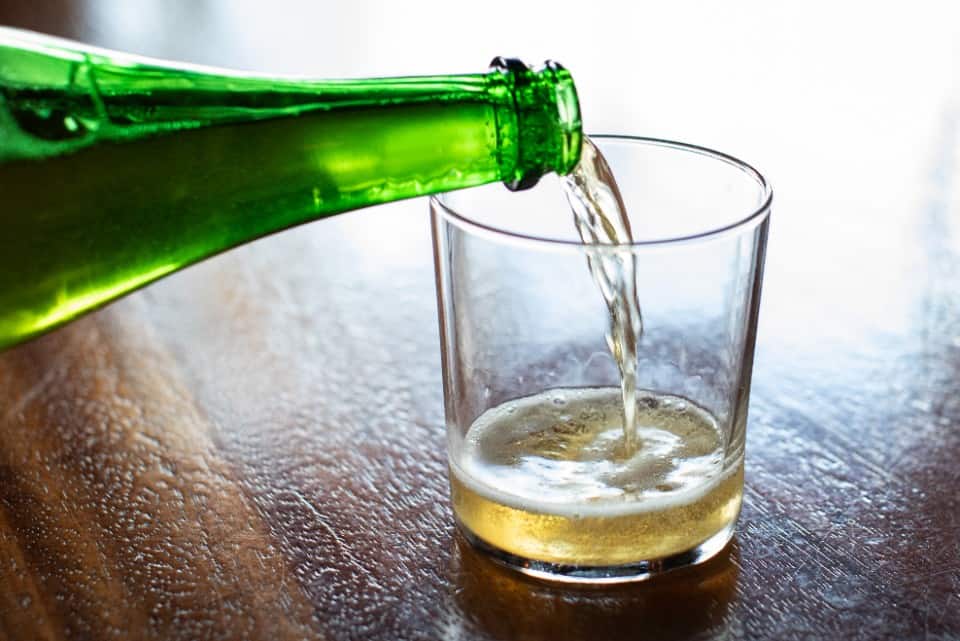 Please your beer-loving buddies, and treat everyone else to the wonderful experience of hop's heady aromatics blended with craft cider. Don't worry: These won't be aggressively and overly hopped, as is so common with modern craft beer. We love hopped ciders that strike a balance, with the herbaceous citrus-y or tropical, resinous notes of the hops harmonizing with the acid and juiciness of the apples. Enjoying late-night salty snacks? If so, hopped ciders are even more perfect for toasting with! 
Bottles to try: Threadbare Hopped Cider, Reverend Nat's Hard Cider Hallelujah Hopricot, Meriwether Cider Hop Shot
Rosé Cider
Some trends come and go, but it really does seem like rosé cider is here to stay. No complaints from us! Unless we're at a natural wine bar, we're usually pretty suspicious of pink wine (too sweet!), but pink cider is almost always a home run, especially at parties. Nothing screams "I'm ready for the New Year!" like a coupe or flute of pretty, pink sparkling cider. There are so many canned rosé ciders these days, but for such a special occasion, try to find some in a wine-sized bottle.
Bottles to try: Double Mountain Rose Cider, Eden Cider Imperial 11° Rosé, Citizen Cider Brosé
Fruited Ciders
Want to please a crowd? Fruited ciders are the way to go. It's an almost-sure bet that a splash of cranberry, citrus, forest berry or tropical fruit-infused ciders are going to be the hit of the party. Their hues catch the light beautifully in glassware, and their fun, fruity flavors are the right note to hit when everyone is partying too hard to appreciate the awesome spontaneously fermented, foraged-apple cider from the depths of your cellar. These are dance party ciders, through and through! 
Bottles to try: Treasury Cider Counterplane, Ploughman Cider Kenspeckle, Finnriver Lavender Black Currant 
Perry and Pear/Apple Blends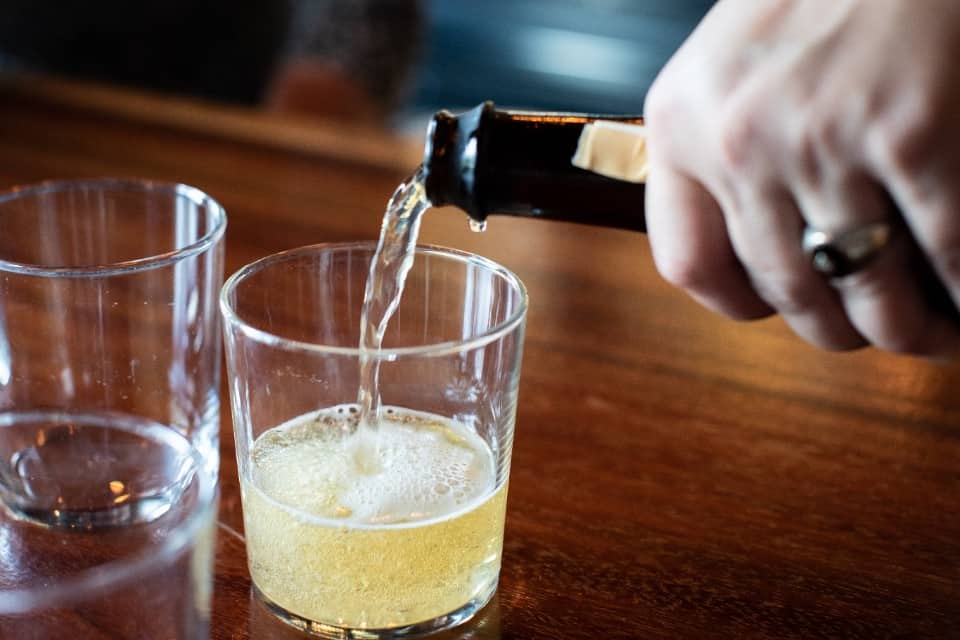 Perry (cider made only with pears) and pear/apple blends are such a lovely twist to the flavor profiles you might expect from craft cider. This is a fun category to explore if you're partying with a bunch of serious craft cider fans, as it's a subgenre of cider that many of us haven't delved too deeply into yet. There is a lushness, a spring-breeze sweetness, and sometimes a nice dose of funk, that pears bring along when they're invited to the party — 100% guaranteed to blow mid-range sparkling wine out of the water. 
Bottles to try: Snowdrift Cider Reserve Perry, Eve's Cidery Sparkling Perry, E.Z. Orchards Poire
Cider/Wine Hybrids
As we chip away at the 2020's, it's been interesting to watch the boundaries between beverages start to blur. Mixed- and co-ferments, blends and hybrids, once the stuff of only the geekiest fringes, are making their way onto shelves and bar menus. Makers seem to be having a lot of fun with cider and wine, specifically, with so many cool beverage babies springing from these creative unions. For New Year's Eve, cider/wine mash-ups seem even more appropriate — fluidity is the wave of the future!
Bottles to try: Aaron Burr Cider Appinette 2018, Art + Science FruitNat, Potter's Craft Cider Concord & Brett
Barrel-Aged Ciders
Complexity, depth, intrigue … these aren't often qualities we look for in sparkling wine, but that doesn't mean we should go without them! Barrel-aged ciders bring a whole wild dimension to the expression of apples and yeast. Some cider makers choose spent wine or spirit barrels, like gin or bourbon barrels, to add layers of nuance, spicy wood character, or hints of the liquid that used to be stored inside them. Some cider makers choose barrels for fermenting and aging to allow for a more robust spontaneous fermentation, as oxygen and yeasts can make their way through wood, unlike stainless steel or glass. These ciders tend to taste wild and tart, with plenty of acid to refresh your palate at midnight.   
Bottles to try: Scar of the Sea 2019 Newtown Pippin Hard Cider, Embark Craft Ciderworks Whiskey Barrel Aged, Virtue Cider The Mitten
Ready to rock this year's New Year's Eve toast with cider in your glass? Let us know what you'll be cheers-ing with when you #pickcider on December 31!