When you open a can or bottle of cider, no matter where you are or what you're doing, you're completing the final step in a long chain of events. Imagine a sped-up rewind, leading the cider in your hand all the way back into the orchard, to an apple hanging on a tree branch. Imagine the hands that tended to that tree and nourished its soil, which fed its roots, and, even further back in time, grafted that tree into existence.
One of the most poetic things about cider is that, whether or not you know the story behind it, there is a story in the liquid. And, even if you don't have the foggiest idea about the land it came from, each sip contains an echo, an imprint, that connects you to the place the cider comes from, and the people who made it.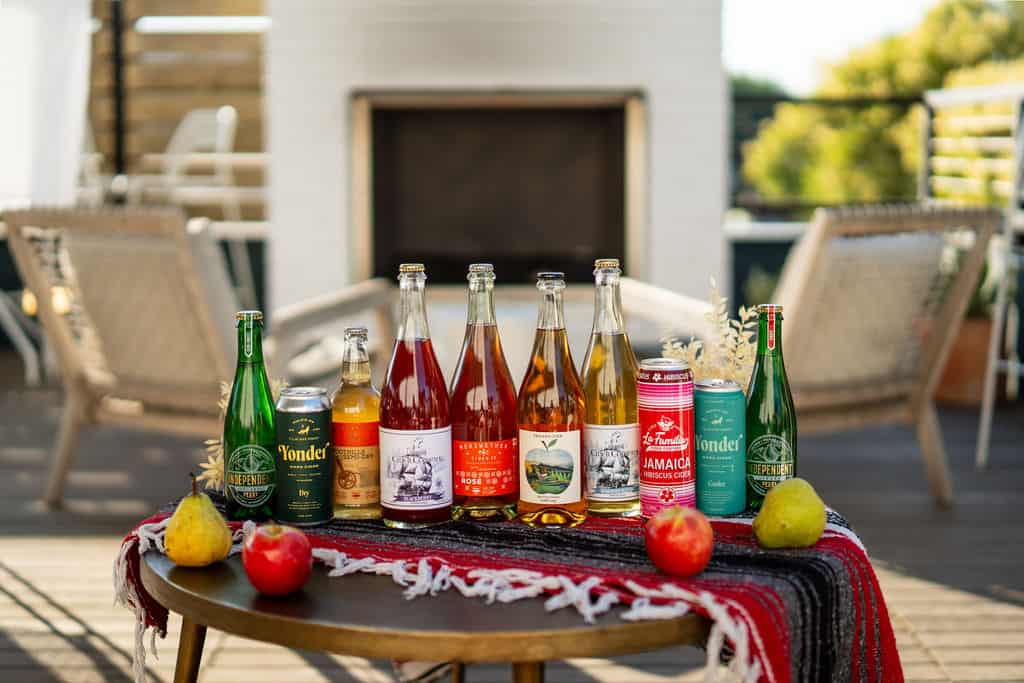 As a way to further explore this topic, we'll be looking at two cideries featured in the Taste of Place boxes from the autumn edition of the Northwest Cider Club. The cideries themselves are quite different from one another, but what unites them is their passion for translating a sense of place — a sense of home, truly — into their ciders.     
Nick Hill and Holly Coleman didn't set out to be cidermakers. They are antique dealers by trade, and own an antique shop in downtown Renton, in Washington State. It was the acquisition of an antique cider press, scooped up at some point along the way, that sparked their interest. Nick started making fresh-pressed apple juice for their shop's customers, and in 2017, decided to try making hard cider.
"The history and tradition of cidermaking in our country was the hook that got me into it," he says. "I wanted to make cider like they made it 200 years ago."
After some initial experimenting and researching, Nick enrolled in the Cider Institute of North American program at the University of Washington for more specialized training.
When it came to starting their own cidery, a sense of geographical place was at the center of their brand identity. For one thing, the name, Puget Sound Cider, references their geographical location, reminding anyone who comes across their cider what corner of the world they're located in.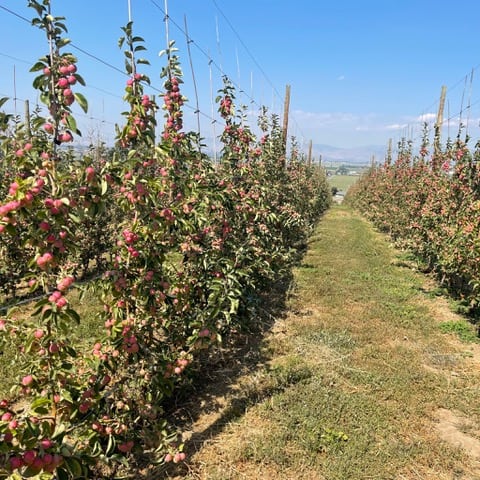 The second component was the fruit. In a search for cider apples, Nick came across a farmer selling just that in Ellensburg, Washington, via Craigslist. They developed a relationship, and Puget Sound has been using those apples ever since. The farmer started the orchard 8 years ago, but in 2022, let Nick and Holly know that he was going to cease operations in order to spend more time with his family.
The duo jumped at the chance to take over the mature, 10-acre orchard.
"It was a golden opportunity to become an estate cidery," Nick says. "We're very familiar with the orchard and the processes, though I've learned a lot in the year since then."

With no agricultural experience outside of helping out during harvest in years past, Nick has had to come up to speed quickly. For instance, as this fall will be their first time running harvest, they're still trying to figure out logistics like where to procure apple bins, and where to store them.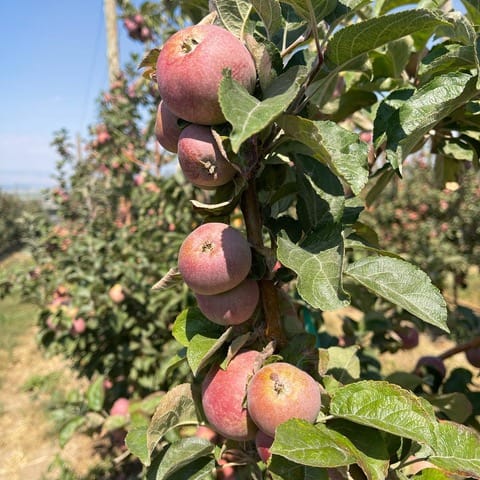 One thing that Nick can confidently explain is why this place is special as a growing site:
"The orchard is on the slopes of the Manastash Ridge, which is a small mountain range. The volcanic soil there is so fertile and has excellent drainage," he says. "At our high elevation, around 1,800-feet above sea level, we get tons of sun, but it's also very windy. There is also up to a 40-degree difference between day and night, which contributes to the flavor and intensifies the sugar content of the apples." 
They're currently growing 24 different varieties of traditional cider apples. One of those apples, which happens to be Nick's favorite, is the Kingston Black, which is showcased in the Kingston Blend Cider in the Northwest Cider Club's Elevate Box.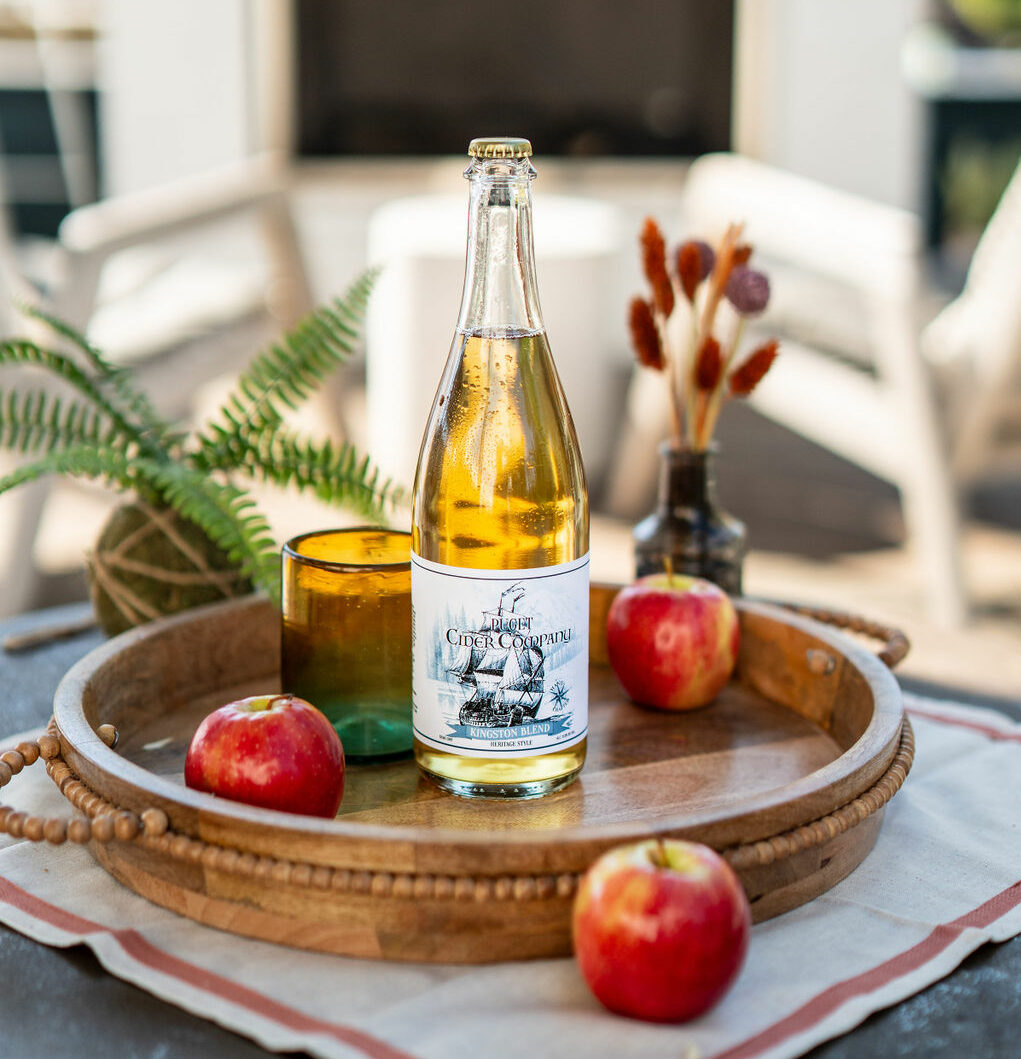 "I think it's the best apple in the world to make cider with, and it does very well in our orchard," Nick notes. "The combination of the higher altitude and temperature fluctuations, plus the nutrients in the soil, really do produce apples in our orchard that have a more intense flavor with heavier tannins than fruit from Western Washington." 
Puget Sound Cider is currently building out a new cidery at the orchard in Eastern Washington, and maintaining the tasting room nestled in Nick and Holly's antique shop. They also have plans to start a second orchard in Western Washington to grow some of the varieties, like Yarlington Mill, that don't grow well in the Eastern part of the state. 
For a sip of Washington State terroir, check out Puget Sound Cider Co.'s Kingston Blend and its co-fermented Blackberry Cider in the newest Northwest Cider Club Elevated Box.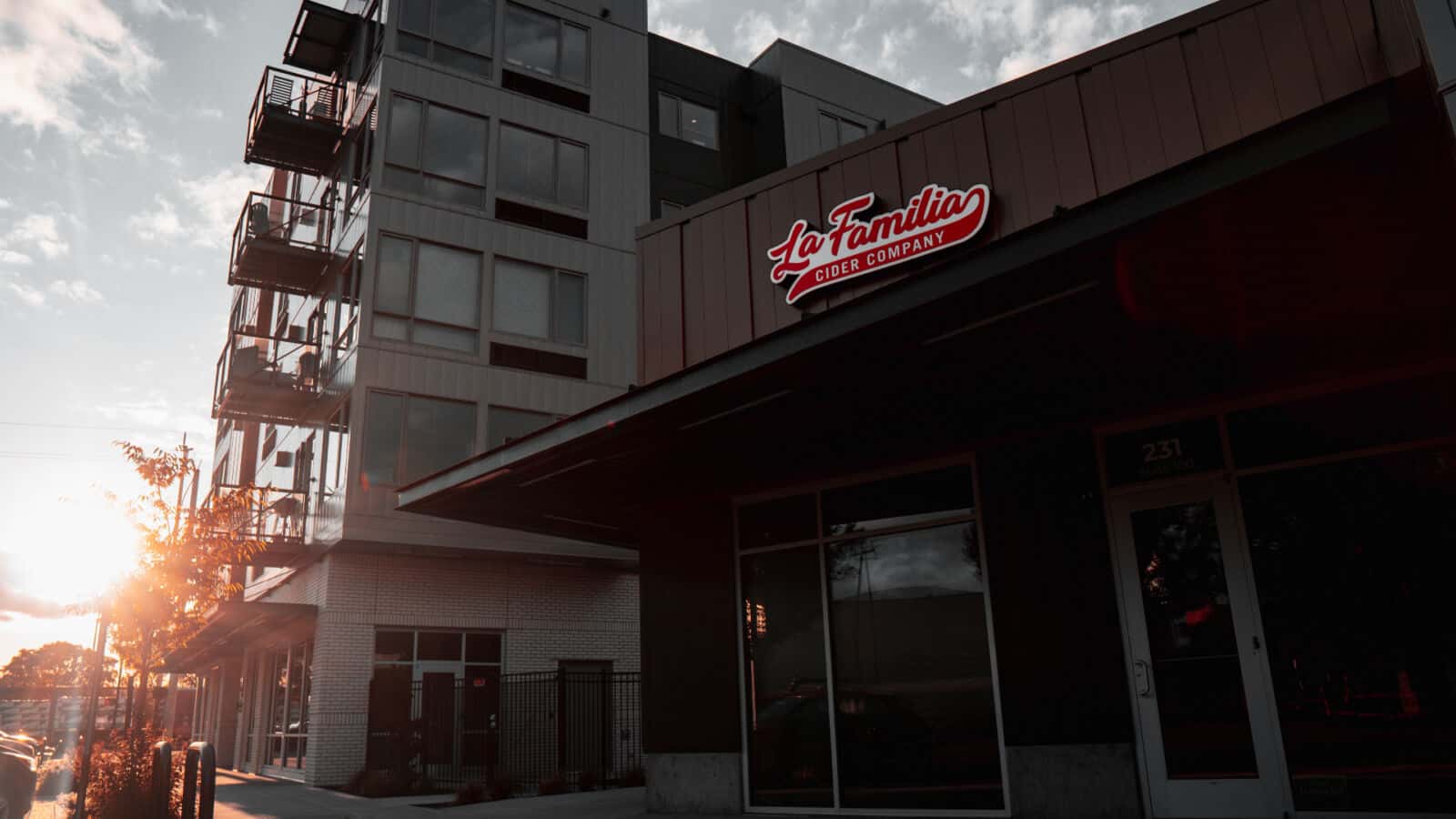 For José Gonzales, his wife Shani and their children, JJ and Jazz, the sense of place they are conveying through La Familia Cider Co. is of a different sort. Their ciders capture the flavors that they grew up with: the refreshing, bright, fruity aguas frescas that are ubiquitous in South and Central America.
José is Mexican-American, and as a kid, his mom would often make aguas frescas, in flavors like hibiscus and tamarind, for his family to cool off with after long, hot days working in the berry fields. When José and Shani started getting into craft beer and cider, they looked high and low for any ciders that featured these sorts of flavors, but they couldn't find a thing. Following an instinct that the flavors would shine in cider, José asked his mom to make him a batch of juices.
"We picked up those juices and mixed some with some Portland Cider," he remembers. "As soon as we had a sip, we knew we had something."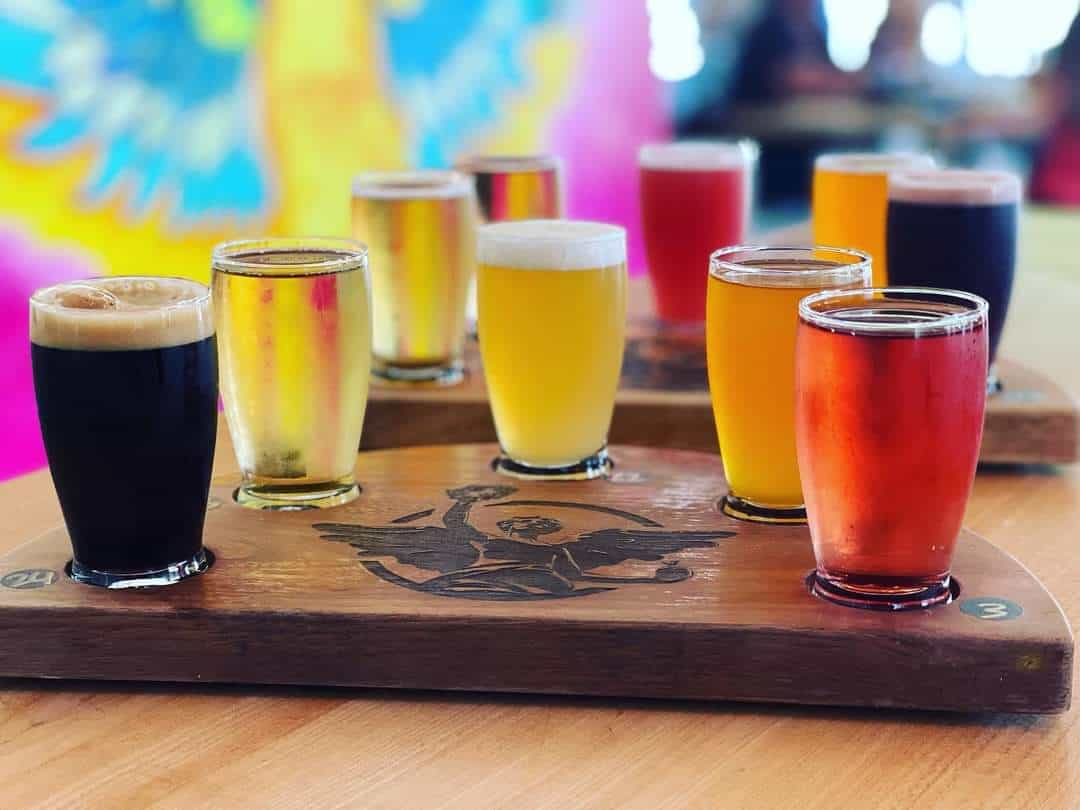 After a brief time working in the alcohol exportation industry, José decided to bring their aguas frescas-meets-cider vision to life. Jeff and Lynda Parish, the owners of Portland Cider Co., offered their facility for cidermaking and helped José procure Northwest-grown apples. Thus, La Familia Cider Co. was born, and launched on Cinco de Mayo in 2017. 
Though José and his family craved the fruity flavors of their youth, in the beginning, they didn't find as much resonance in the larger beverage market.
"A lot of people didn't know these flavors," José explains. "Store buyers would see us as too niche, or put us in the Hispanic food section right next to the Corona, instead of the craft sections." 
La Familia's core cider flavors are apple, Jamaica (hibiscus), Guayaba (guava) and Tamarindo (tamarind). Though hibiscus is more mainstream these days, and Guayaba is now their best-seller, José notes that many people he encounters have no idea what tamarind is. On the other hand, he does sometimes talk to other Latin American folks or people of Southeast Asian or Middle Eastern descent who are surprised and delighted to find tamarind in a cider. 
However, over the past few years, distributor and store buyers attitudes have begun to shift and expand.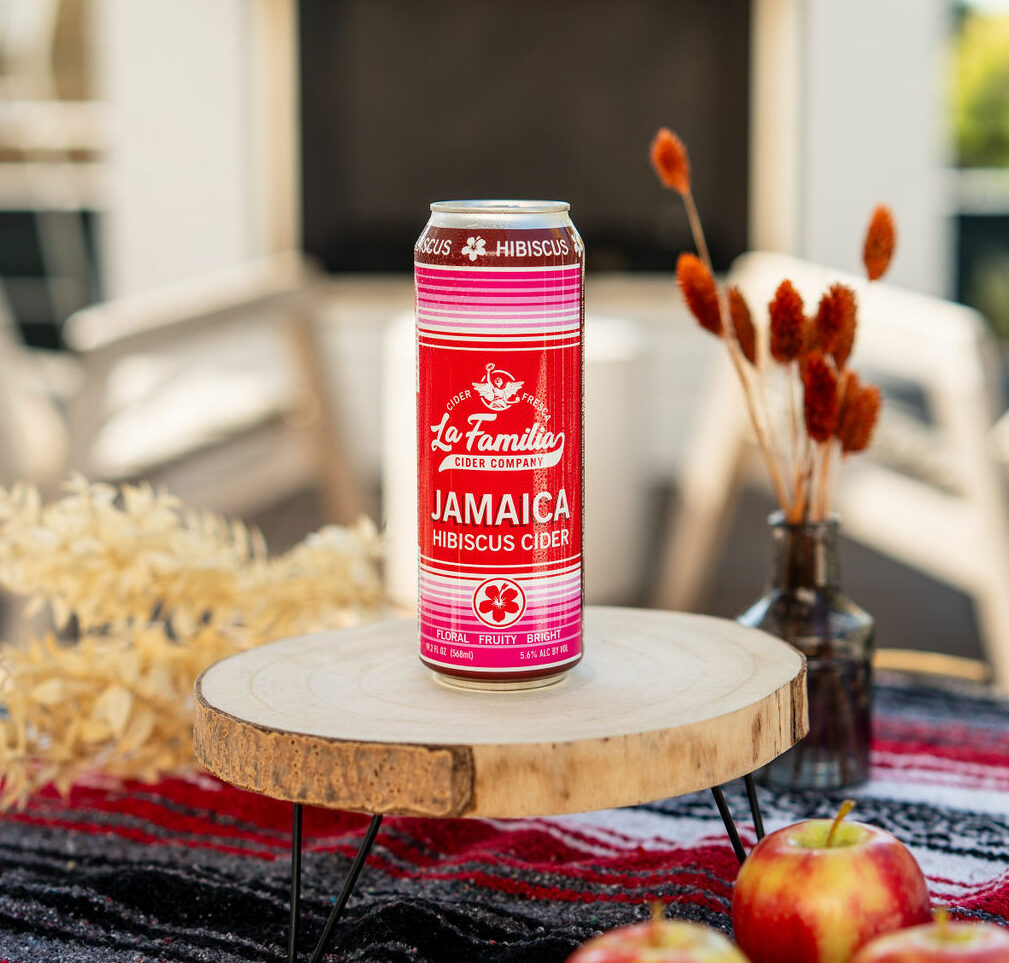 "What's opening the doors even more for us are all the discussions in our community about race — people want to be more open, they don't want to be that gatekeeper that blocks a product because they don't have a connection to it," he says. "People are starting to see that this isn't just a 'Hispanic cider.' It's a great cider." 
José was born in the US to immigrant parents, who came to the Pacific Northwest from Mexico to work in the agricultural industry. They are a part of a multi-generational movement of people from Central America to Oregon and Washington; the lack of workers due to World War II led to the creation of the Bracero Program in 1942, an agreement between Mexico and the United States that permitted millions of Mexican men to work legally in the United States on short-term labor contracts. It created a pipeline of agricultural workers who built the farming industry in that region, and José's family is part of that story.
José, who started working in the fields at age 10, notes that the identity of La Familia, and to some extent, of himself, don't fit into a tidy box. 
"Growing up in Oregon, I was always called Mexican, but when I went to visit my family in Mexico City, my cousins were like, 'You're not Mexican!' That left us thinking, what are we?"
It's this duality, in some ways the essence of the immigrant story — leaving a homeland and putting down roots in a new country and a different culture — that is embodied in La Familia's ciders.
It's also why José says that the clientele in La Famila's Salem, OR taproom might look different than at other cideries.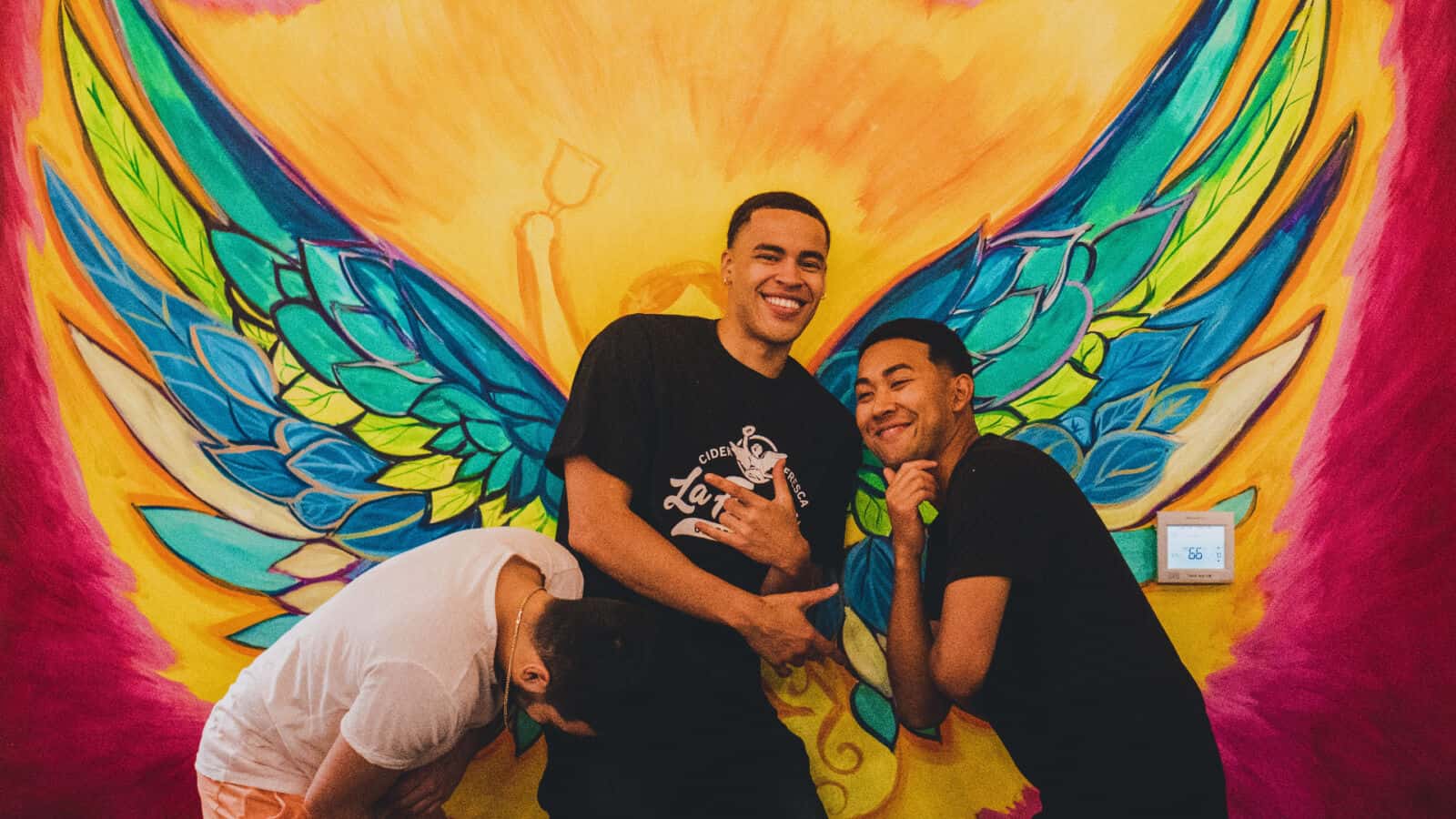 "Now, there are so many American-raised people who have Latin American heritage, and they all grew up on the drinks our ciders are inspired by, so our taproom regulars are overall young and Latino," he says. "Those are our die-hard supporters."
For José, when he thinks of the "place" of Oregon terroir, it's less about soil composition or elevation, and more about the people working the land.  
"We always think of the farm workers, and the connection between the agricultural and immigrant communities," he notes. "Even today, we're still just building awareness of the field worker who picks the hops and apples and fruits in the drinks that we enjoy … we hope that eventually that awareness will turn into acceptance and appreciation."
To that end, La Familia has always donated a portion of its profits to organizations that help immigrants face legal challenges or cover DACA fees.   
"We started the company during the Trump administration when kids were being put in cages at the border. We thought what a blessing to use this name, La Familia, but it's also a responsibility," José says. "We knew that we had to do something to help."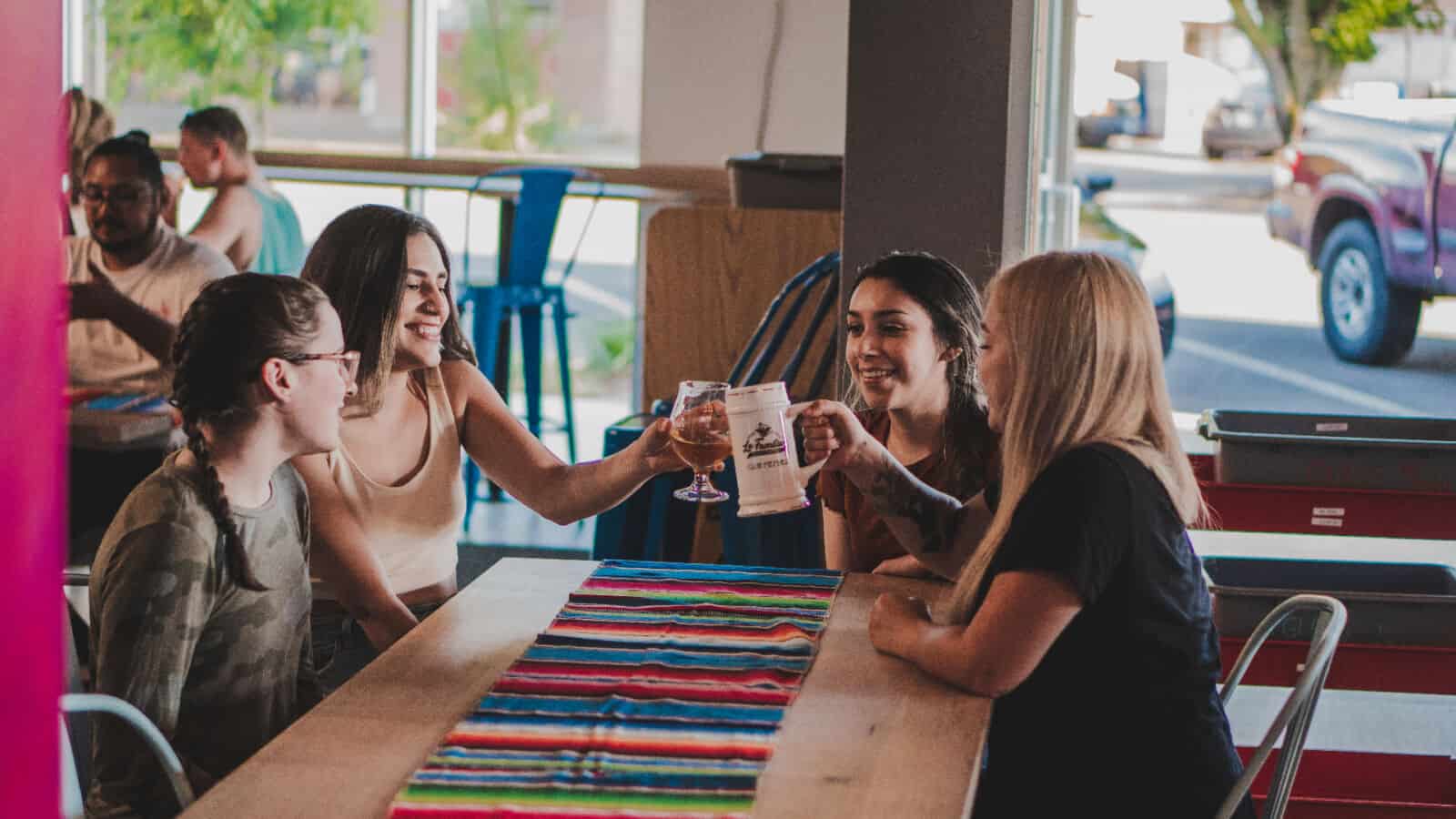 Find La Familia Cider's Jamaica cider in the Northwest Cider Club's Discover Box.
To learn more about all the Taste of Place ciders in the Northwest Cider Club's fall boxes, or to purchase or become a subscriber, visit its website. The Northwest Cider Club is a generous sponsor of Cider Culture!
Bottle shots: Northwest Cider Club
All other photos: Courtesy of the respective cideries