You might already be planning your trip to this year's PA Cider Fest. It's scheduled for Saturday, June 22, from noon to 4 p.m. at Jack's Hard Cider, just outside of Gettysburg, PA. The Fest is honestly one of the best times we have all year, seeing old friends, making new ones, and enjoying being in the great outdoors while sipping lots (and lots) of samples of hard cider.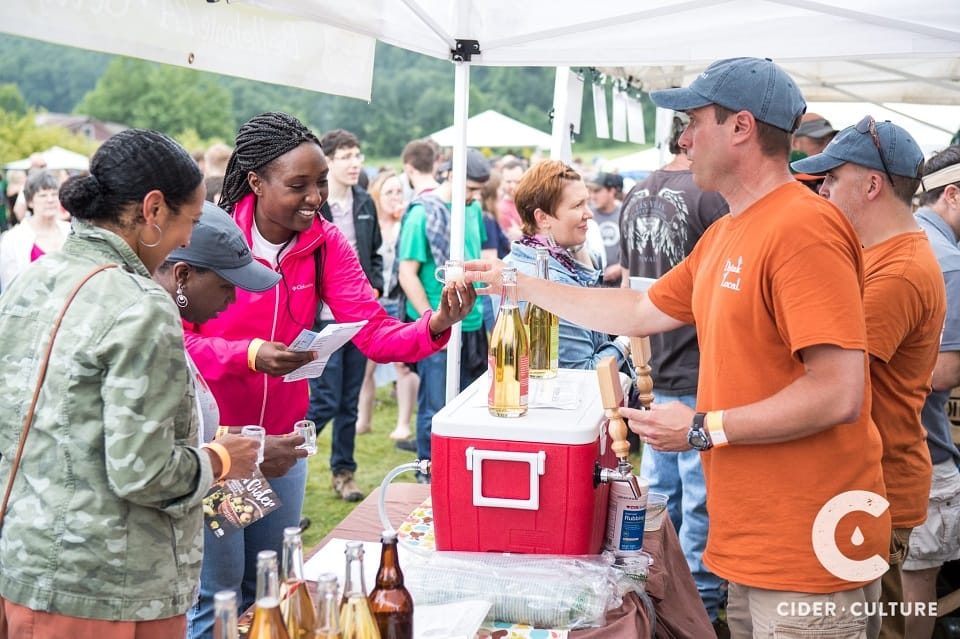 We were curious about how the cider makers, themselves, feel about the whole day. After all, it's a lot of work, and a long day of being on your feet, talking about your products, over and over again. But, it turns out, Pennsylvania cider makers have just as much fun as Cider Fest attendees! We asked a few of our pals what their favorite things about this annual cider-centric gathering are, and here's what they had to say: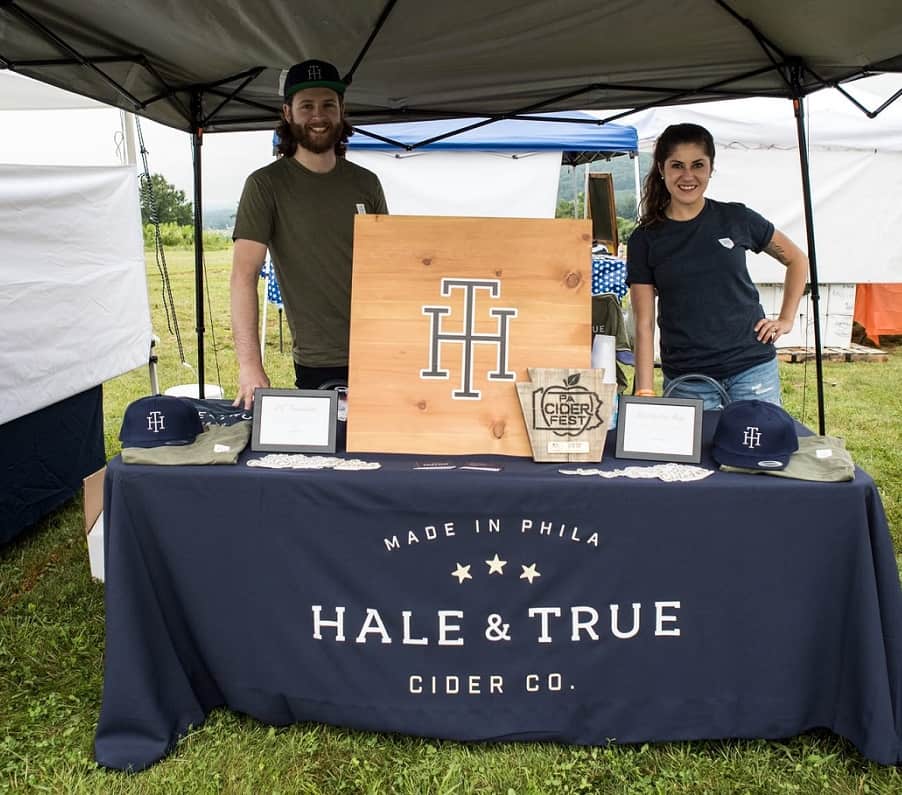 1) Cider Fest brings together cideries from all over the state – so many great people – and some that we only see this one time each year. I love talking to, and learning from, the community. I think Cider Fest is one festival that's as fun for producers as the attendees.
2) The site of the festival is beautiful! It's a fun day to be outdoors, sharing cider with people who love it.
3) Trying many ciders we've never had!

-Risa McKenzie of Hale & True Cider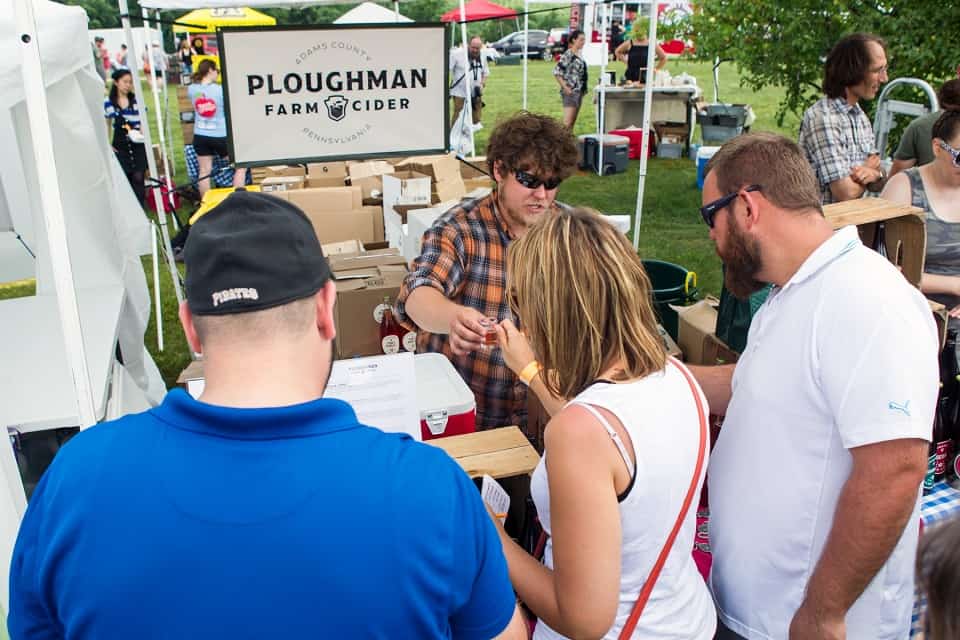 Getting the band together! It's a lot of fun to be able to hang out and spend a day with some of the great folks we have in the PA cider industry. I look forward to seeing some of the friends I've made at cideries across our state that I don't often get to catch up with, and just to have some social time with some of the PA cider folks that I DO see more regularly. There's a fun camaraderie among cider makers everywhere, but I'm thankful we've got such a great group of folks I'm proud to stand beside in our PA cider industry. The PA Cheese Guild folks too, for that matter. They definitely feel like part of the same family, having been with us at the Fest for all of these years.
The venue is outstanding. Lush, green splendor, surrounded by apple trees. I'm proud and honored that Adams County is the venue for this great event, and I think the natural beauty of the rolling hills and apple orchards around Jack's Hard Cider makes a big impact on our guests, too. It's certainly not lost on me, and I get the joy of living here, too!
I also love that it's a celebration of local producers. While I enjoy the chance to drink ciders from all over the US and all over the world, the highlight of PA Cider Fest is its focus on local, PA producers. We grow some great apples in our state, and we have some talented people making cider from those apples here in the Commonwealth. You won't find any national or regional cider brands at PA Cider Fest, and there's no need to have any. We provide great experiences to large groups of cider drinkers with what we're able to do here in PA, and Cider Fest is a great way to showcase those products.
-Ben Wenk of Ploughman Cider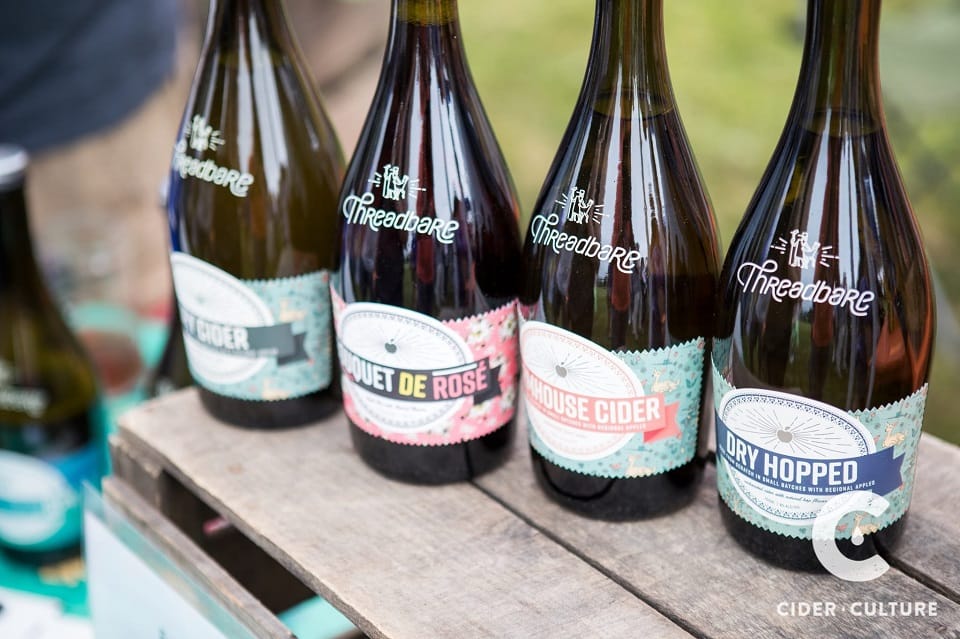 The cider industry camaraderie!
We get to try unique ciders from our peers that we can't find in Pittsburgh.
We get to meet all the awesome cider drinkers and geek out about cider with them.
-Brian Bolzan of Threadbare Cider
Are you convinced? Now, we're even more stoked for the 4th Annual PA Cider Fest to roll around than we were before! If you haven't grabbed tickets yet, do it today! We'll see you there.