There is exciting industry news to report from the Pomme Boots Society: The group has teamed up with Pink Boots Society to bring women in fermented beverage professions together!
As you may know, Pomme Boots was founded in 2015 to support women in the cider industry. The group's founders, Jana Daisy-Ensign, Jennie Dorsey, Gemma Fanelli and Caitlin Braam, took cues from Pink Boots, which has a stated mission to "assist, inspire and encourage women fermented/alcoholic beverage industry professionals to advance their careers through education." In its six years since beginning, Pomme Boots has earned media recognition, hosted a number of conference/panel discussions, organized happy hours and events and established a private Facebook group which has grown to nearly 450 members.
Pomme Boots Society has also engaged in a number of fruitful collaborations across the industry, partnering with the American Cider Association and regional cider associations, and supporting an online cider job board, CiderPros. This grassroots, 100% volunteer-driven organization has accomplished so much, but nevertheless has faced some barriers to its growth, such as a lack of defined infrastructure and consistent funding.
However, an important change in Pink Boots by-laws occurred in 2020, which opened up membership for the first time to women working in cider and other forms of fermentation. This represented a huge opportunity for Pomme Boots to integrate with Pink Boots, which already boasts two thousand members worldwide, over a decade of operational experience and a solid 501(c)3 non-profit infrastructure. Of course, Pink Boots also has also demonstrated much success in supporting women in the craft beer world, with a special focus on scholarship opportunities for professional advancement.
"We believe through partnering with Pink Boots, Pomme Boots will be able to offer more support, robust programming and increased opportunities to women in cider and beer," says founder Jana Daisy-Ensign. "Uniting the two groups is exciting, uncharted territory. As such, we move forward with an intention of positive exploration, collaboration and transparency."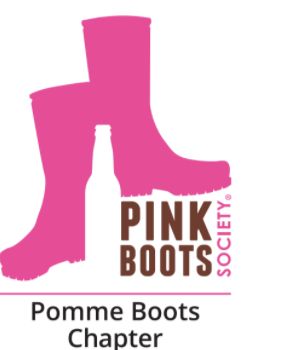 One change from this development is the creation of a dedicated Pomme Boots Chapter under the Pink Boots umbrella. The group sees this as an ideal fit to preserve some Pomme Boots identity/autonomy, while offering women of both groups a space for community, opportunity and education around cider.
"We believe women in the fermentation arts share many commonalities and can benefit from learning and collaborating with one another," Daisy-Ensign says.
To further the integration of Pomme Boots into Pink Boots, Jennie Dorsey (former Chief Cider Curator at Schilling Cider, current CCP Educator with ACA) has been nominated to the Board of Directors, and cider presenters have been sought out and welcomed to join at the biennial 2022 Pink Boots Conference, taking place February 17 and 18, 2022, in Charlotte, NC.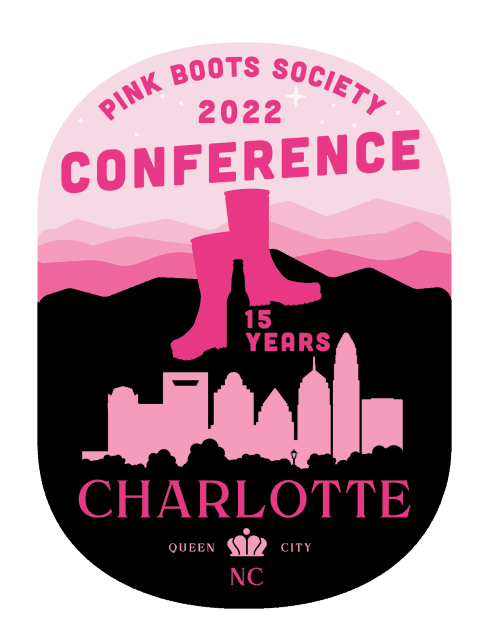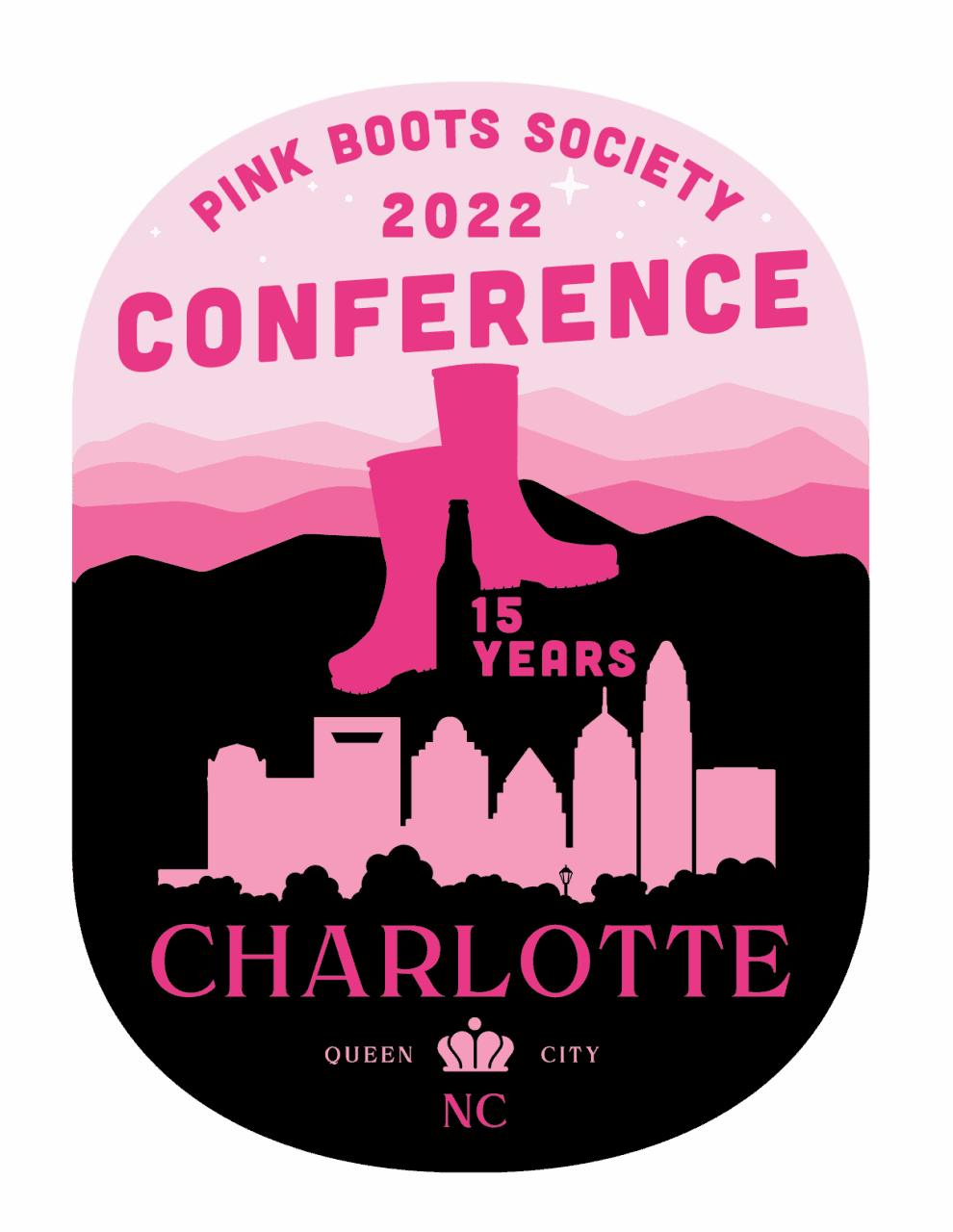 We applaud the unification and bridge-building between cider and beer professionals, and we can't wait to see what Pomme Boots is able to accomplish with Pink Boots by its side! To learn more, check out the Pink Boots website and visit the Pomme Boots Facebook page.