We've all watched cans take over the craft cider packaging world, mirroring trends in the craft beer industry. Whether the can designs skew minimalist and sleek, or over-the-top design-y, it's now completely common to find cans of cider lining bottle shop shelves or showing up on bar menus. Cans have taken so much of a hold, due to their possibilities for great artwork and branding, resistance to damage from light (which often happens with glass bottles) and environmentally-friendly lightweight design. Plus, consumers seem to love cans! They're perfect to take along on hikes, safer for pool-side sipping and they're much easier to sneak into the movies. What? No, we definitely have never done that.
In fact, some cider makers are starting to break up with glass bottles altogether (no pun intended). One such company is Starcut Ciders, a division of Short's Brewing Company, based in Northern Michigan. Starcut recently announced its transition to packaging its products exclusively in cans and draft.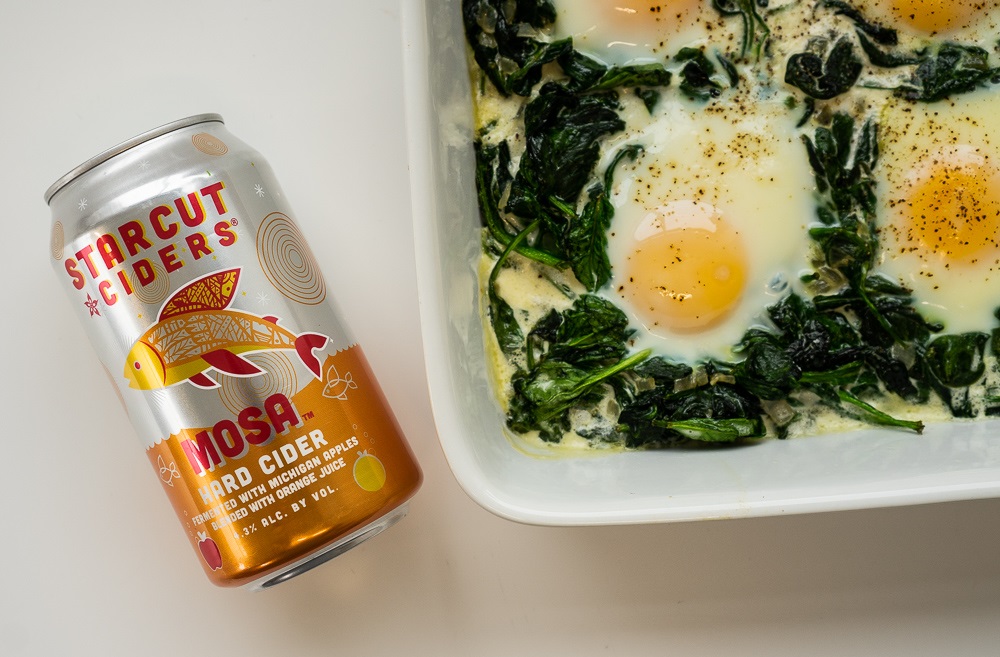 The company says the change to its lineup is "a step towards engaging customers enjoying activities better suited for non-glass containers." In July 2018, Starcut installed a new canning line in its production facility that can fill up to 255 cans per minute; this has expanded the capacity for high-quality, durable cans.
In other Starcut news, it has also introduced a new rotating cider, Mosa, a 4.3% ABV sweet, crisp blend of Michigan apples and orange juice.
Mosa is Starcut's foray into the hazy cider trend, which the brand calls "a true mimosa in cider form." You can find Mosa, and other Starcut Ciders, (in cans, of course) throughout Michigan, Colorado, Illinois, Indiana, Ohio and Wisconsin. Emily Torrence, creative team project manager at Short's Brewing, did give us another hint, saying, "We do have plans for some upcoming expansion of distribution that should be finalized and announced shortly." Exciting! To find out where the closest shop or bar carrying Starcut Ciders is to you, use Starcut's Cider Locator tool.