Publishing news! Cider writer, podcaster, teacher and all around cider expert, Gabe Cook, AKA The Ciderologist, recently announced that his new book, Modern British Cider, will be released on September 6, 2021. This new pome-tome, which was funded through a Kickstarter campaign, will be published by CAMRA Books, will take aim at negative pre-conceptions about British Cider, and will focus on the deep roots of cider (we're talking thousands of years) across the pond.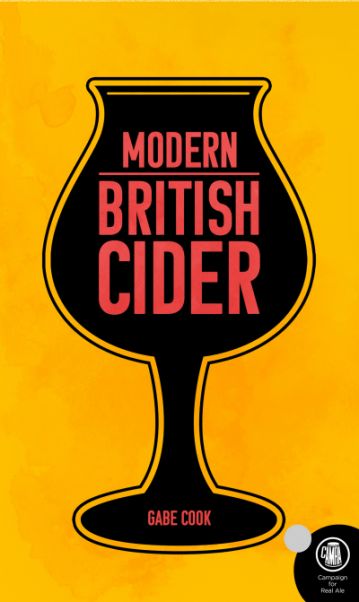 Cook, who joined Cider Culture in 2020 through our Cider School series to discuss the state of cider in the UK, is a passionate and outspoken advocate and critic of the industry. In his new book, he'll share his findings on cider's history in Great Britain, and what's happening in the current moment, drawing connections between the past 60 years and the trends capturing our current attention.
"The industry still faces many challenges holding it back from achieving its full potential, such as the 35% Minimum Juice Content – a figure which does not uphold the integrity of cider – frequent misleading labeling, and the current duty legislation that prevents small makers from becoming larger, viable businesses. I hope this book lends a voice to these causes, and readers will join my calls to support the industry," Cook says.
"Britain is blessed with so much cider heritage, which we desperately need to conserve, but also wonderful innovation, fun and boundary-pushing boldness which we need to nurture. There truly is a cider for everyone."
Between the covers of Modern British Cider, curious readers will learn about the full range of flavors, processes and occasions of cider, including a style guide to help inform newbies and give cider fans a helpful brush-up. There are also profiles of 101 cider makers from across England, Scotland and Wales, as well as producers from Guernsey, Northern Ireland and the Republic of Ireland. By introducing us to these makers, Cook incorporates the very human side of orcharding and cidermaking.
If you're interested in adding to your cider library, pre-order your copy of Modern British Cider now!
Ciderologist photo: Courtesy of Gabe Cook