It's nearly Valentine's Day and whether you're coupled up, ready to celebrate Galentine's Day, or you're more in the mood for some solo self-care, it's time for dessert and cider. Though there's no end to the number of available sweet treats for this holiday, I'm including recipes for homemade affairs. I always find that making desserts helps build anticipation for pairing and tasting! 
Cider pairs with dessert in so many ways. The classic example is ice cider and pommeau, but there are numerous other fabulous directions for cider-and-dessert pairings to go. Here, I'll cover several of what I consider to be the most crucial dessert families: chocolate, fruit, cheesecake, doughnuts and ice cream. Please don't think of these as any sort of limit! Take a look and be inspired.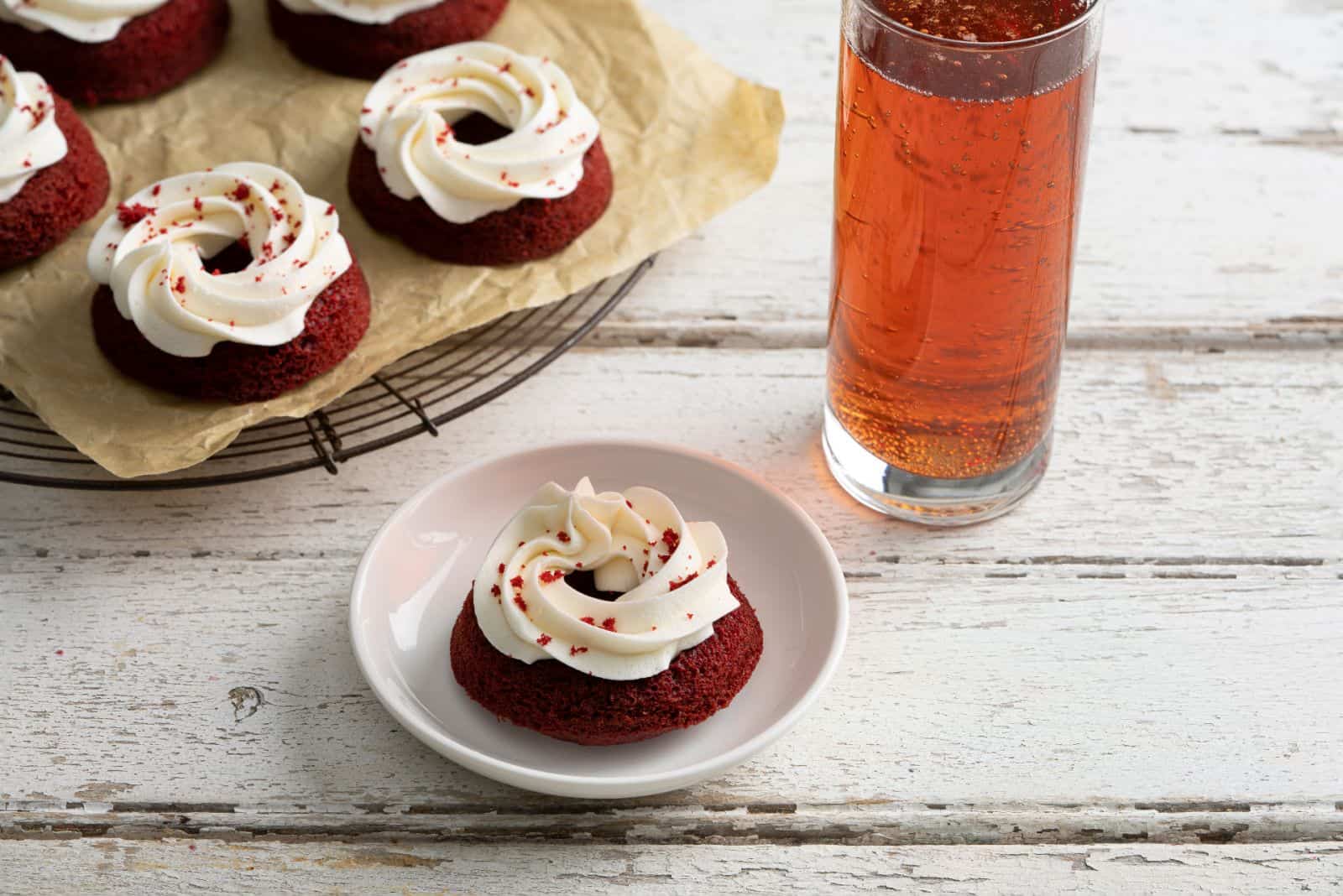 Let's start with red velvet. It's visually stunning and practically a requirement for this holiday. Doughnuts are an excellent vehicle for the red velvet flavor, and there are two relatively easy ways to make them at home. If you have a doughnut pan, I recommend trying them baked with cream cheese frosting. I know other folks will prefer red velvet doughnuts fried and glazed. No matter how you make them, reach for a cider that completes the dense chocolatey flavors. I recommend Nine Pin Ciderworks' Cranberry. Cranberry and chocolate work tremendously well together, and this cider has the necessary tartness to show up against the bold flavors this dessert brings to the table.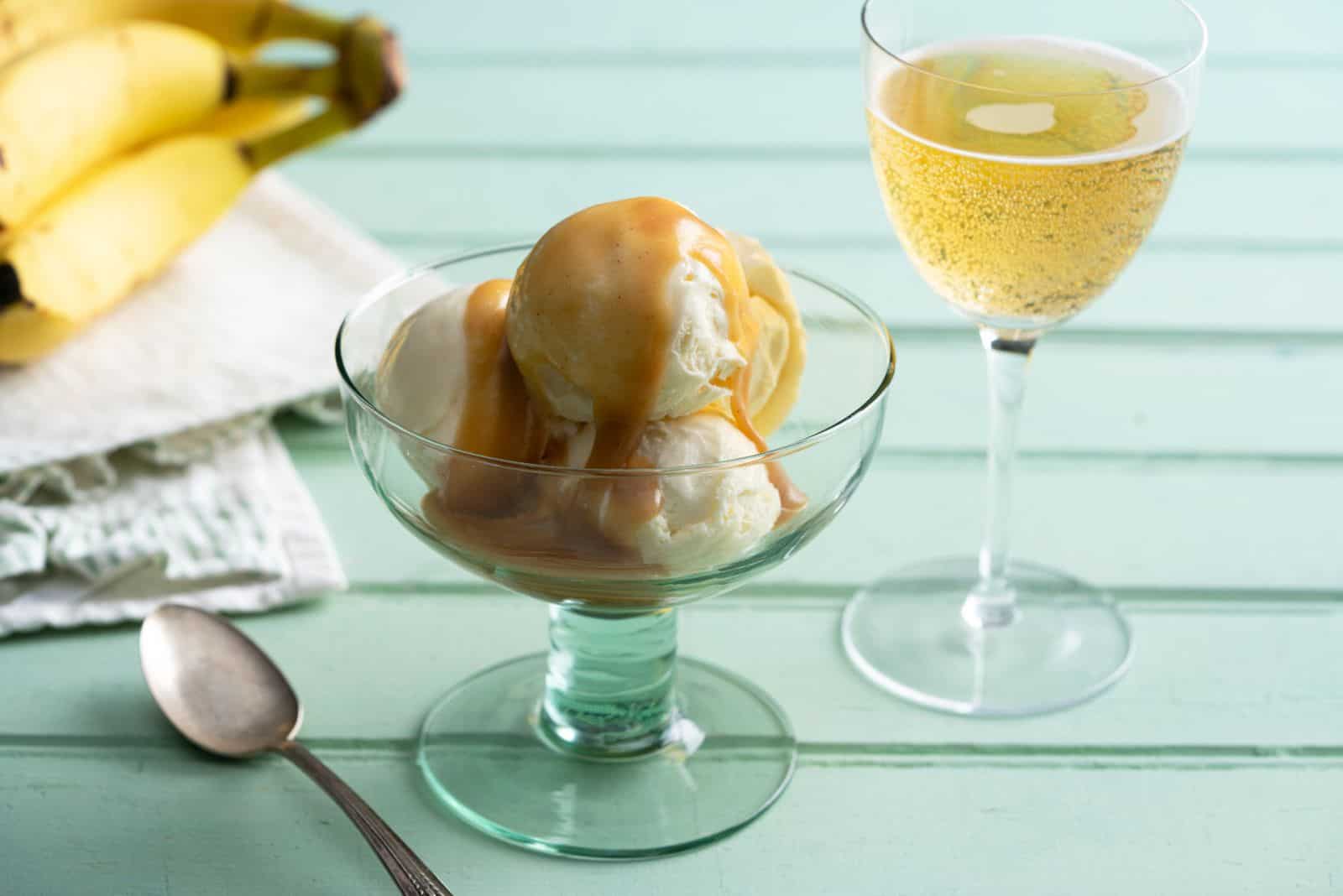 People usually think of ice cream as a summertime treat, but some flavors really show their best sides in winter. Bananas Foster, a combination of tropical banana, rum, caramel and butter, is a prime example. Pair it with Ragged Hill Ice Cider, which boosts the dessert's winter-warmer factor through a higher ABV and extra textural richness. Imagine a trip to New Orleans from the comfort of your kitchen. What could be more romantic?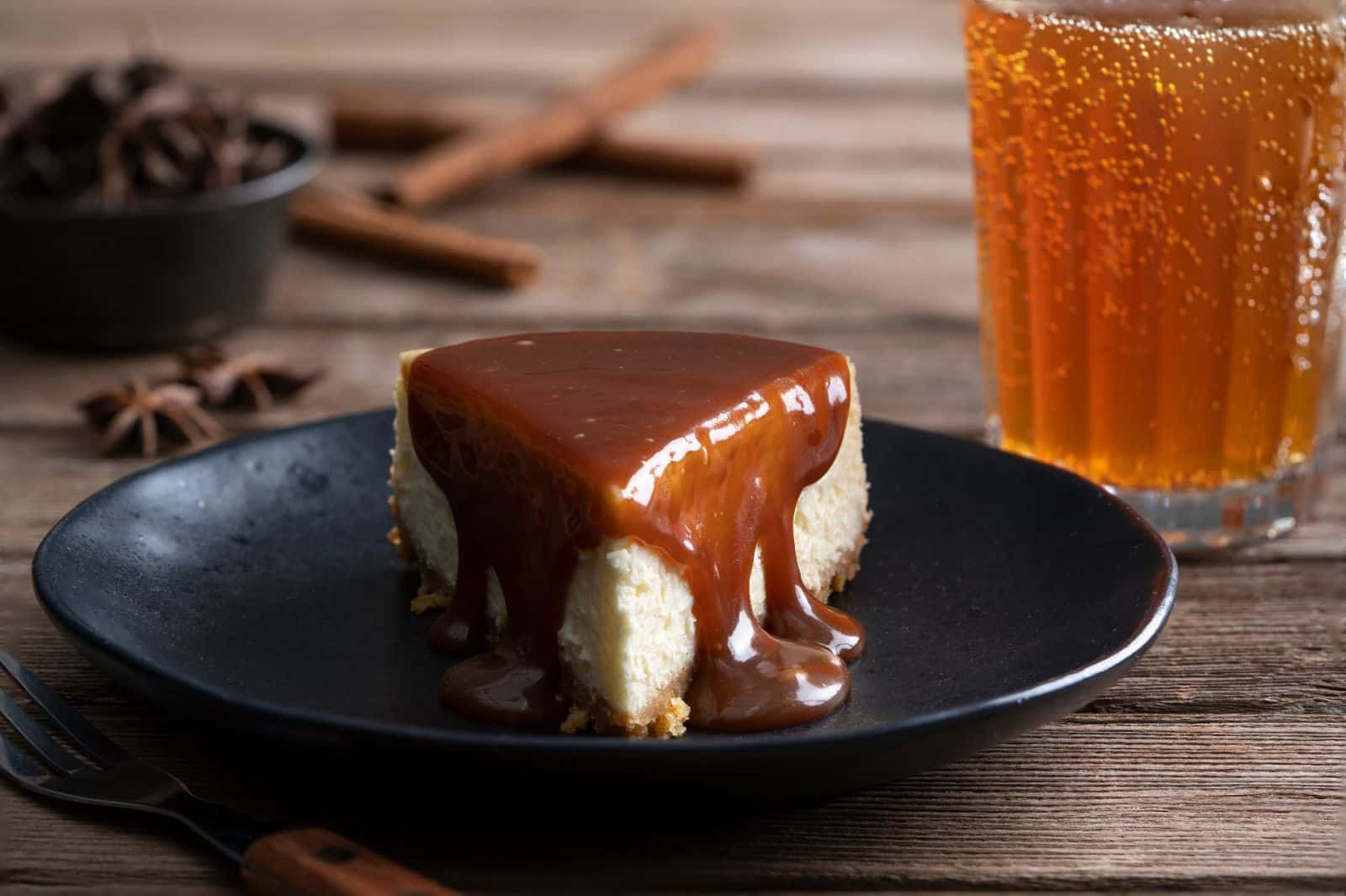 Air-fryers may yet end up a food fad, but for now, they are one of the most fun devices to use in the kitchen. And the air-fryer effect on cheesecake is amazing! For my Valentine and me, I'll swap out the traditional cherry pie topping and go with chai caramel sauce instead. Since this dessert is all about richness and spice, it will pair perfectly with Stormalong Cider's White Mountain Magic. The cider pays homage to the winter enchantment of New Hampshire's White mountains by adding chicory, dandelion, cinnamon, vanilla and New Hampshire maple syrup to a well-balanced and fruit-forward cider. The acidity is perfect to offset the decadence of cheesecake.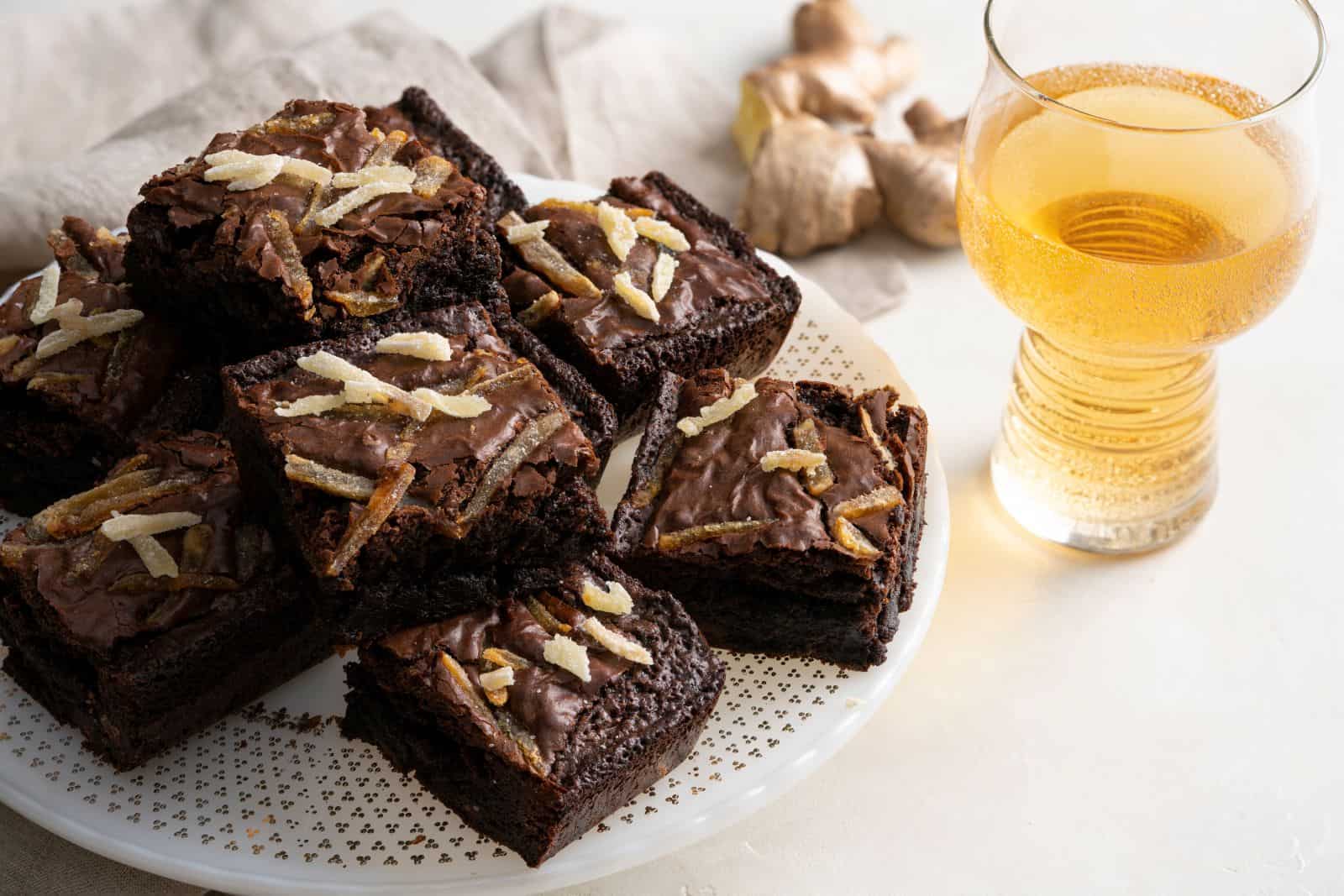 This pairing is for the spice-lovers, or for anyone looking for a little kick. All winter long, I've been craving baking spices, like nutmeg, allspice, ginger and cinnamon, so I need these brownies in my life! In this case, we'll pair like-with-like: Finnriver's Habanero Cider makes a lovely complement for the brownies. The cider brings a perfect sizzle of heat, and lots of beautifully balanced flavor, as well.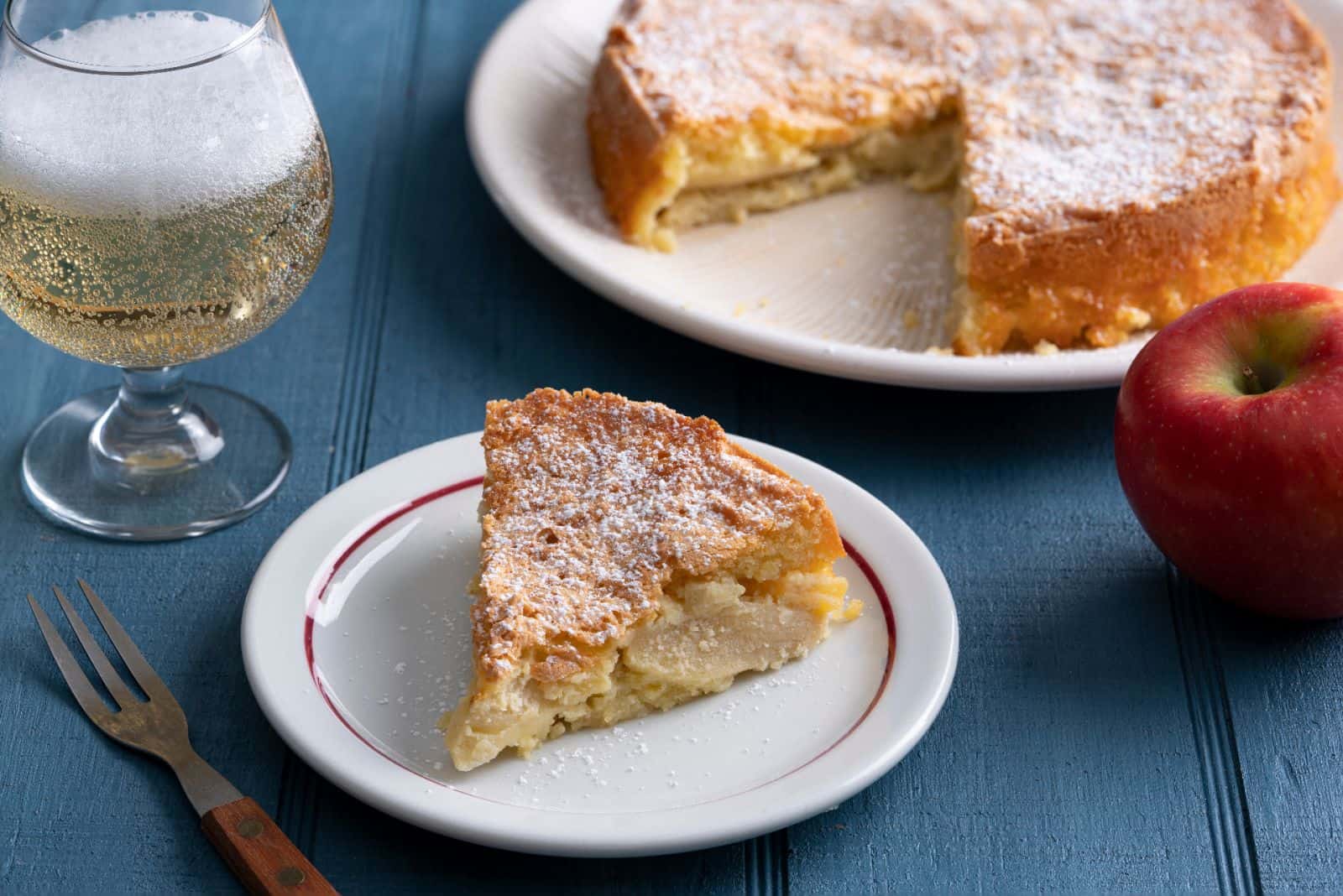 Perhaps it's cliche to pair cider with apple desserts, but I think there's logic in diving deep on the sweet, floral and spicy dimensions that develop when cider and apple desserts collide. An apple rum cake is also simply stunning! I've chosen Bauman's Cider Bourbon Vanilla to incorporate the beauty of barrel-aging, which plays so nicely with the rum notes in aromatic cake. 
I hope these cider-and-dessert pairings help to make your Valentines' Day extra-delicious!