Grapefruit is one of those magical fruits that somehow always feels seasonal. In warmer months, their sharp acid and tangy zip are super refreshing, and in winter, they actually are in season!
The grapefruit we eat in the USA come mostly from Florida and Texas, where prime growing season runs from September through June. The bitter, squeaky clean freshness of grapefruit is a welcome relief against the other typical wintertime produce, like root veggies, squashes and hearty greens. Grapefruit's alluring flavor, unsurprisingly, is a really wonderful pairing with the juicy apple character of cider. We've already shared our love of citrus-spiked ciders, and here are, more specifically, nine grapefruit ciders that are worth cracking open, any time of year:
Seattle Cider Co. Grapefruit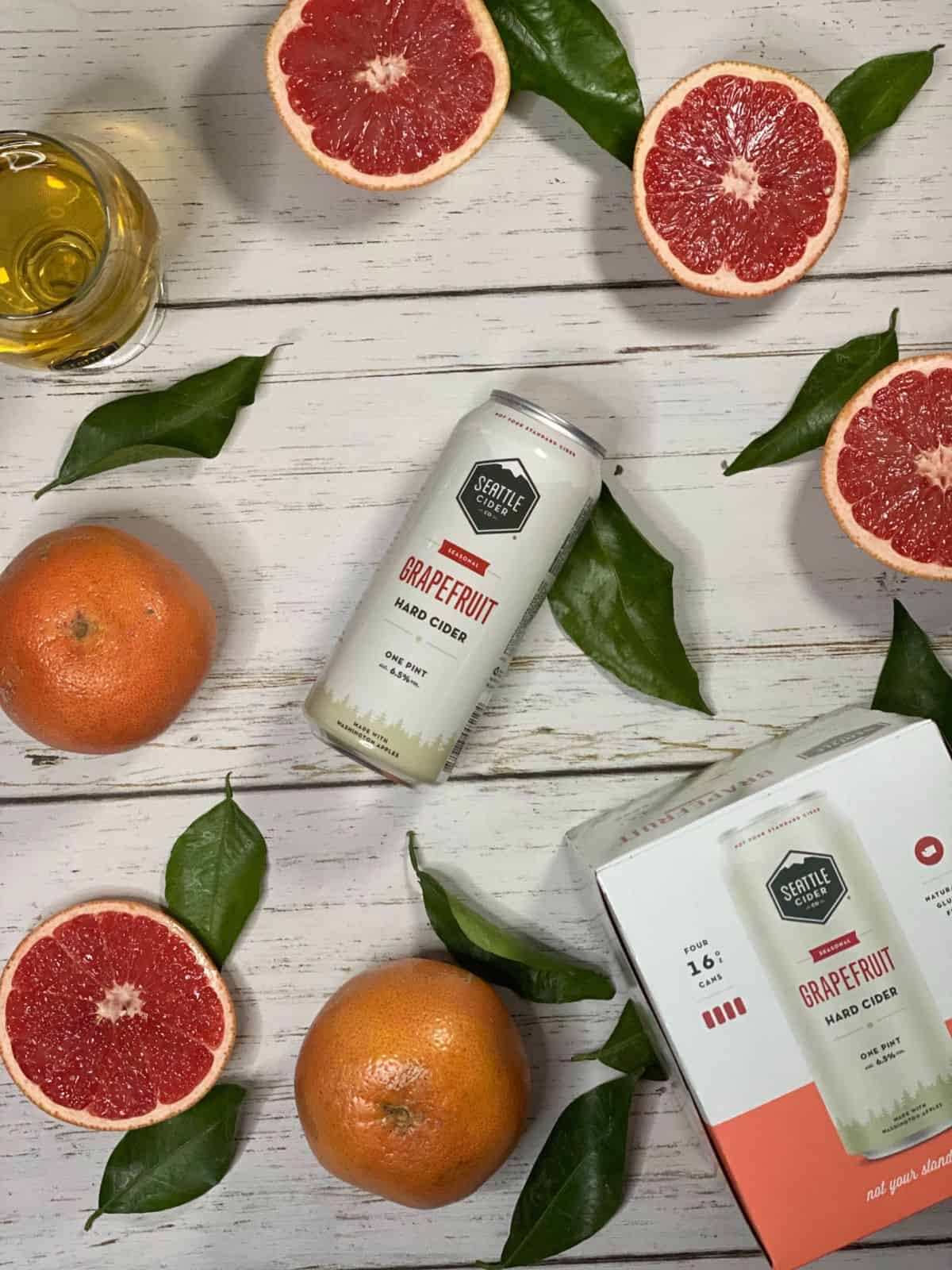 One of the newer grapefruit ciders on the market, Seattle Cider's recently launched seasonal offering is available in 4-packs of 16-ounce cans. No fake stuff here: This crisp, tart and dry 6.5% ABV sipper is made with juice from Washington State apples, fermented on real grapefruit and white wine yeast, with the littlest bit of brown sugar for balance. Seattle Cider Grapefruit will enter the market in late January and into February in cans and kegs; find it at its tasting room in Seattle's SoDo neighborhood, or wherever you usually buy Seattle Cider products!
Austin Eastciders Ruby Red Grapefruit
Austin Eastciders is not afraid to explore flavors: its labels include Blood Orange, Pineapple, Honey, Sangria and more! One of its core fruit adjuncts is Ruby Red Grapefruit, made with a blend of heirloom bittersweet and American dessert apples, and Ruby Red Grapefruits grown nearby in the Texas Rio Grande Valley. Tart and juicy, this pretty pink cider is bursting with citrus aromas and has a pleasant, zesty bite. Check out Austin Eastcider's Store Locator tool on its website to find a market or bottle shop near you that carries this flavor.
Grand Illusion Street Magic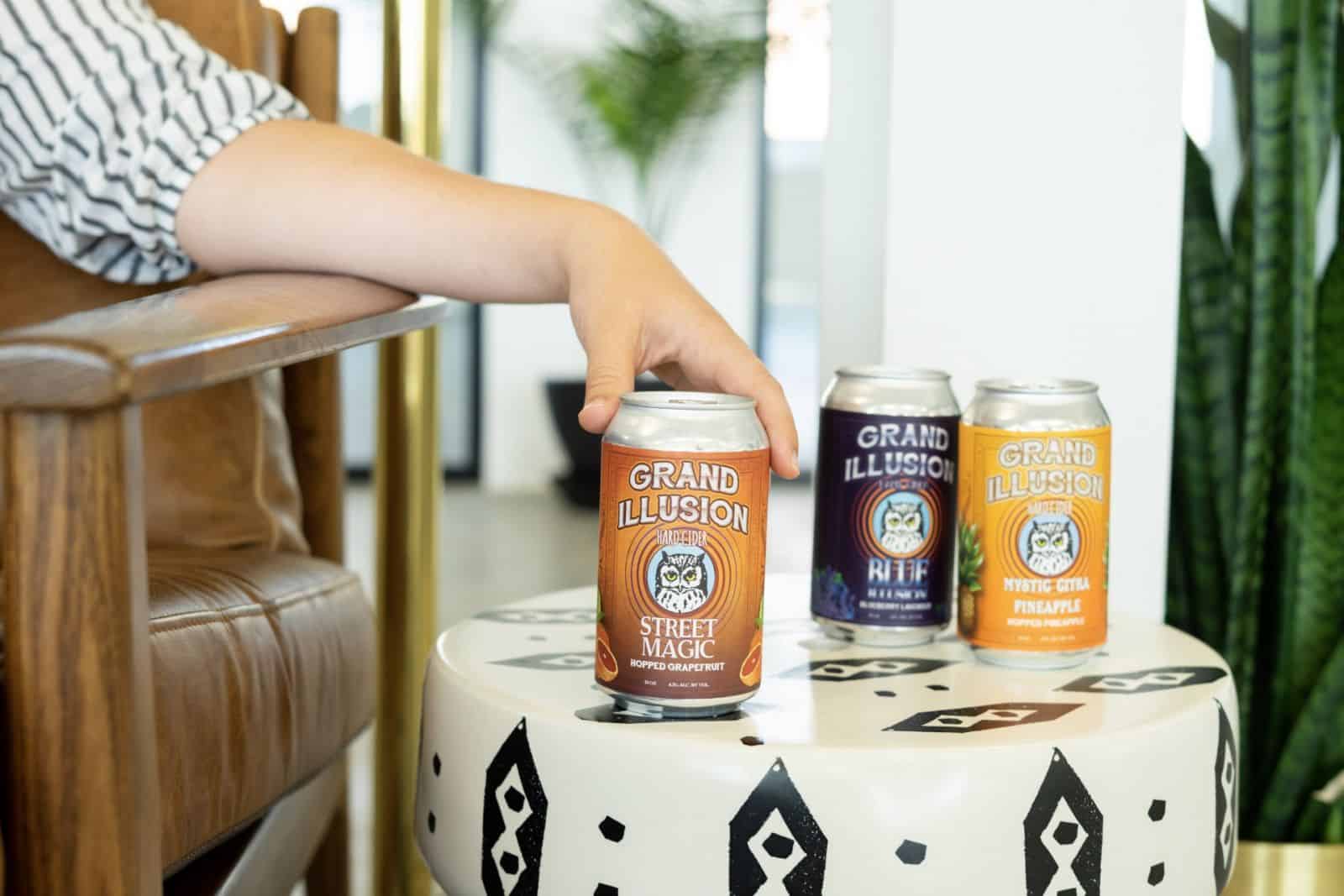 Grand Illusion is a hard cider brand headquartered in the charming college town of Carlisle, Pennsylvania (just about 25 miles west of Harrisburg). Its tasting room is worth a visit if you're ever in the area; it boasts the largest selection of PA ciders on draft in the world, and a staff that's 100% CCP certified. It makes unique and creative ciders, too, including Street Magic, a hopped grapefruit cider, packed with mouth-puckering, subtropical flavor. Citra and Centennial hops provide citrus and floral notes to ground the fruit with a touch of herbal earthiness.
Supreme Core Nother Mother
Launched in Washington, DC in the Spring of 2018, Supreme Core has all kinds of cool ciders in its portfolio, like Pounda Gold, a single-variety Goldrush cider, and Micawber, a blend of five Virginia apples fermented with English ale yeast. But if it's a brunch or a picnic where you're headed, the one for you is Nother Mother, which wrangles some serious sunshine vibes with a combo of citra hops, grapefruit and apples. It's juicy, tropical and a little bit dangerous for day drinking at 6.9% ABV.
Wild Hare Cider Ophelia
While most of Wild Hare's ciders are fermented to proper dry and kept simple, this Virginia-based operation does occasionally dabble in fruit infusions. Ophelia is one such experiment. This summery cider is made from Shenandoah Valley heritage apples, pressed and cool-fermented, then infused with grapefruit and light hopped, an homage to the cider maker's roots as a home brewer. Find it at one of Wild Hare's three taprooms in Leesburg, Warrenton, or Middleburg, VA.
Blake's Hard Cider Fido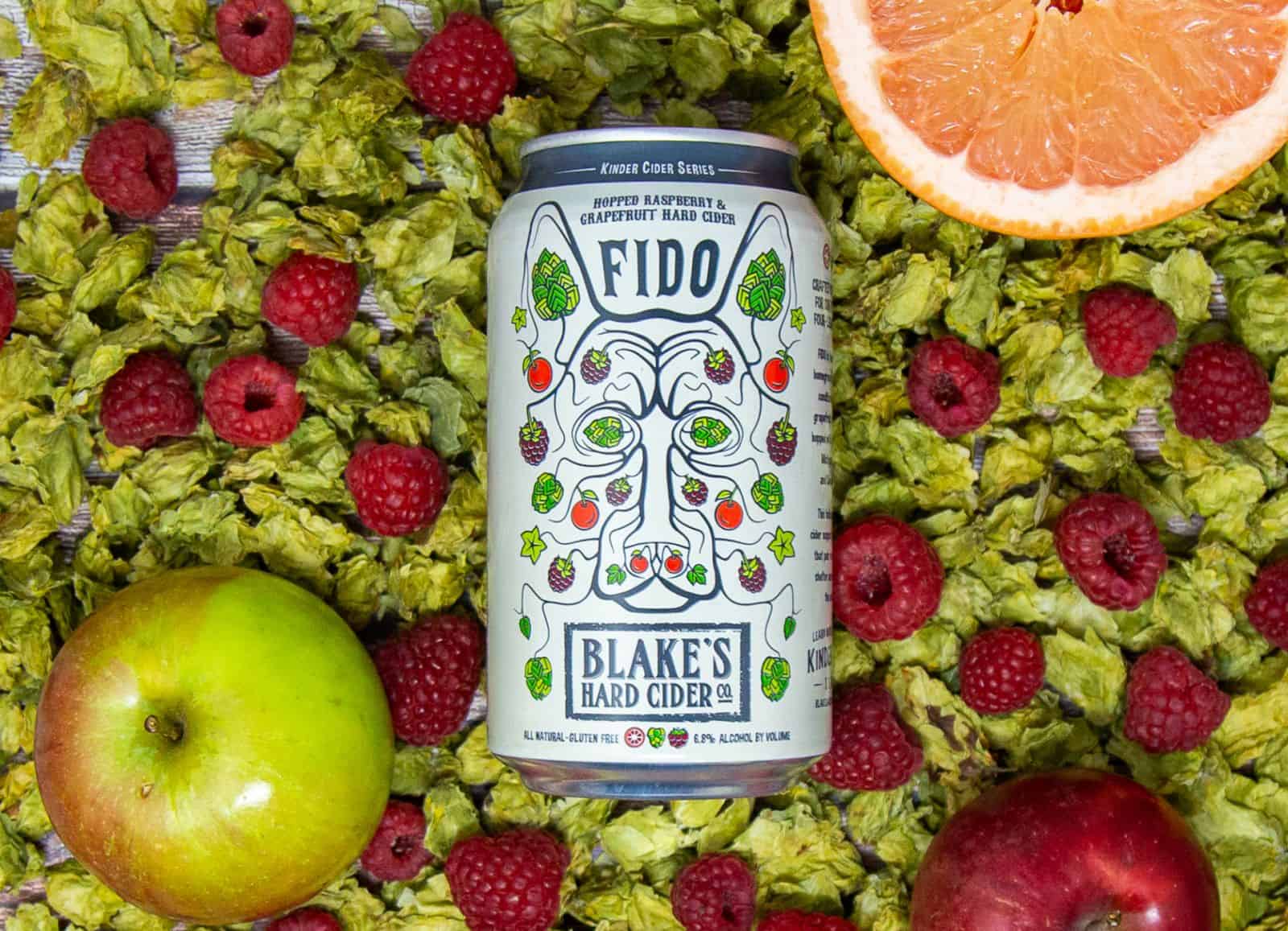 Blake's Hard Cider Fido does more than just taste great (which it does). It also gives back! This Michigan-based cidery has an entire cause-driven series, Kinder Cider, which gives back to various community causes; Fido supports the nonprofit Pets for Patriots, an organization in 41 states that works to place shelter animals with veterans. This cider itself is a 6.8% ABV cider, made with apples grown at Blake's own orchard, infused with hops, raspberry and grapefruit. Use Blake's Cider Finder to pick up a few cans of Fido; you can feel great knowing you're helping to pair veterans with new furry friends while you're mixing a cider cocktail like the Good Boy (find the recipe here!).
Noble Grapefruit & Citra Cider Spritzer
Noble Cider's line of hard cider spritzers blend craft hard cider with citrus and botanicals for light and refreshing beverages that clock in at 99 calories with no added sugar. How very 2020! Made with real ingredients, the 4% ABV grapefruit and citra hopped spritzer (a combo you can see is very popular with cider makers), is a classy, and frankly more delicious, alternative to crummy mass-produced hard seltzers. Even if you don't live in Noble's distribution area, you're in luck! You can shop for its hard cider spritzers, and other products, online!
Cascadia Ciderworkers United Grapefruit Tangerine
Currently, Cascadia Ciderworkers United is primarily available in the metro Portland, Oregon market, though we can only hope this changes soon. Its ciders, which come in bright, colorful cans, are made from Cascadia-grown whole apples, and other ingredients sourced with integrity. It's especially citrus-y, doubling down on the juicy fruits by blending grapefruit and tangerine, a cheerful duo with a mega dose of freshness.
Lockhorn Cider House Grapefruit Mint
Lockhorn Hard Cider's Grapefruit Mint has a kind of mojito thing going on, with fresh, cold steeped mint leaves infused with grapefruit juice. Semi-sweet and fully refreshing, word has it that this flavor is a fan favorite! Find it, and Lockhorn's other ciders, to enjoy by the glass, or take it to go in 16-ounce cans or growlers at its lively Cider House in Bozeman, Montana.
We've shared our favorite grapefruit ciders, and now it's your turn! What's the best you've had? Let us know here, or join in the conversation on the Cider Culture Facebook page.
Fido photo: Blake's Hard Cider