It's nearly here: The 9th Annual Washington Cider Week, (which is actually more like a week and a half), takes place from September 5 to 15. This cider extravaganza is organized by the Northwest Cider Association, with events, tastings and more cider fun happening all across the state of Washington.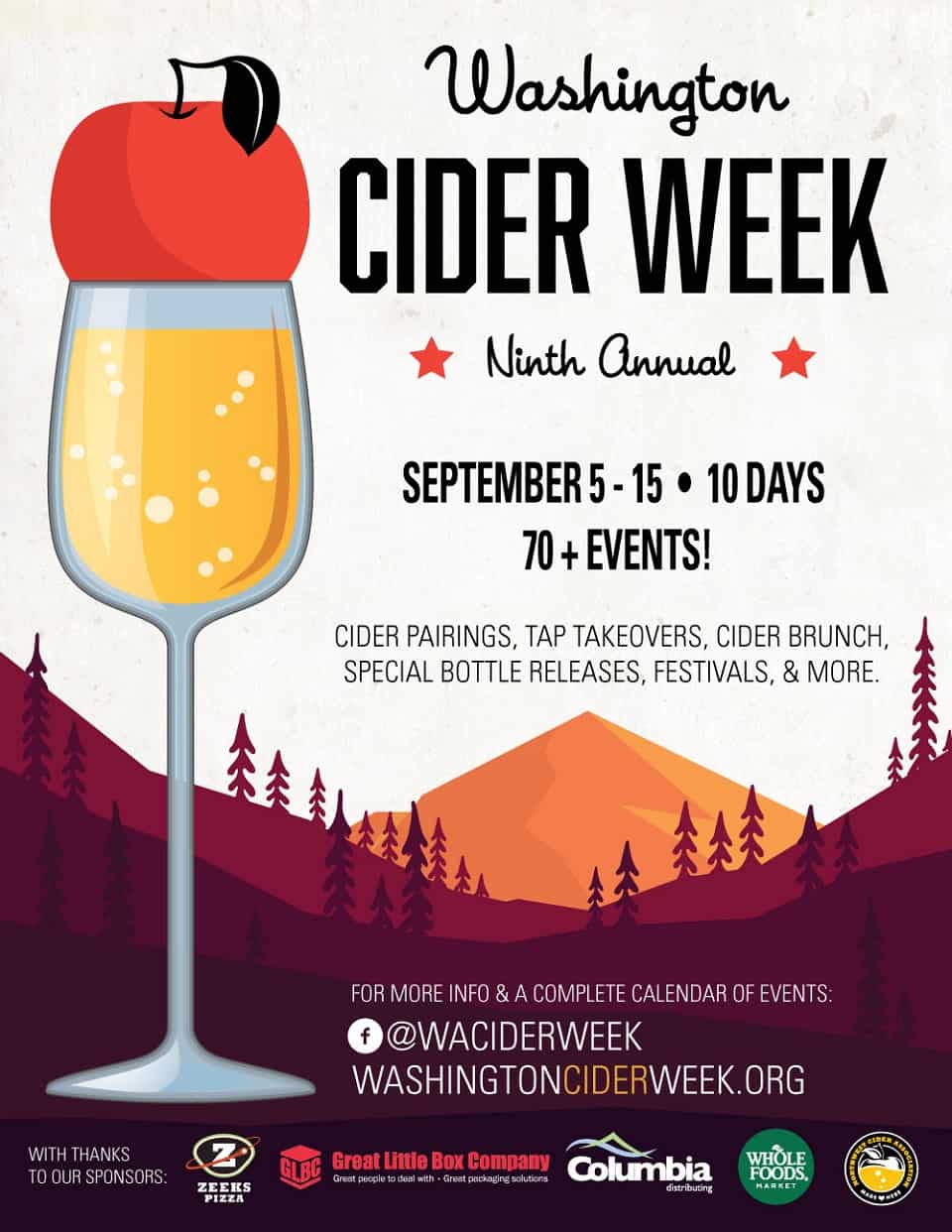 Some of our favorite Pacific Northwest cider makers, like Lost Giants and Finnriver Farm & Cidery will be hosting and making appearances at bars, restaurants and bottle shops.
Highlights include the 10th Annual Seattle Cider Summit on September 6 and 7; sipping Tieton Cider with kitties at Neko: A Cat Cafe on September 9; Video Game Night at Capitol Cider, hosted by Seattle Cider Co. on September 11; and Herbsstock, a music festival, organized by Tim "Herb" Alexander, drummer of the rock band Primus and owner of Herb's Cider, based in Bellingham, WA! This block party will feature live music, food from some of Bellingham's best food trucks, and a Cider Garden open to guests ages 21 and up.
There are over 70 events to choose from, so head to the Washington Cider Week online events calendar to check out the full lineup!
WA Cider Week poster: Northwest Cider Association