New Salem Preserves & Orchards, tucked amid the rolling hills of historic Western Massachusetts, has earned a reputation for its rich, sweet cider made from heirloom apples from century-old trees. (Its cider donuts are also not to be missed!) New Salem has just announced that it will debut its own small-batch heritage hard cider.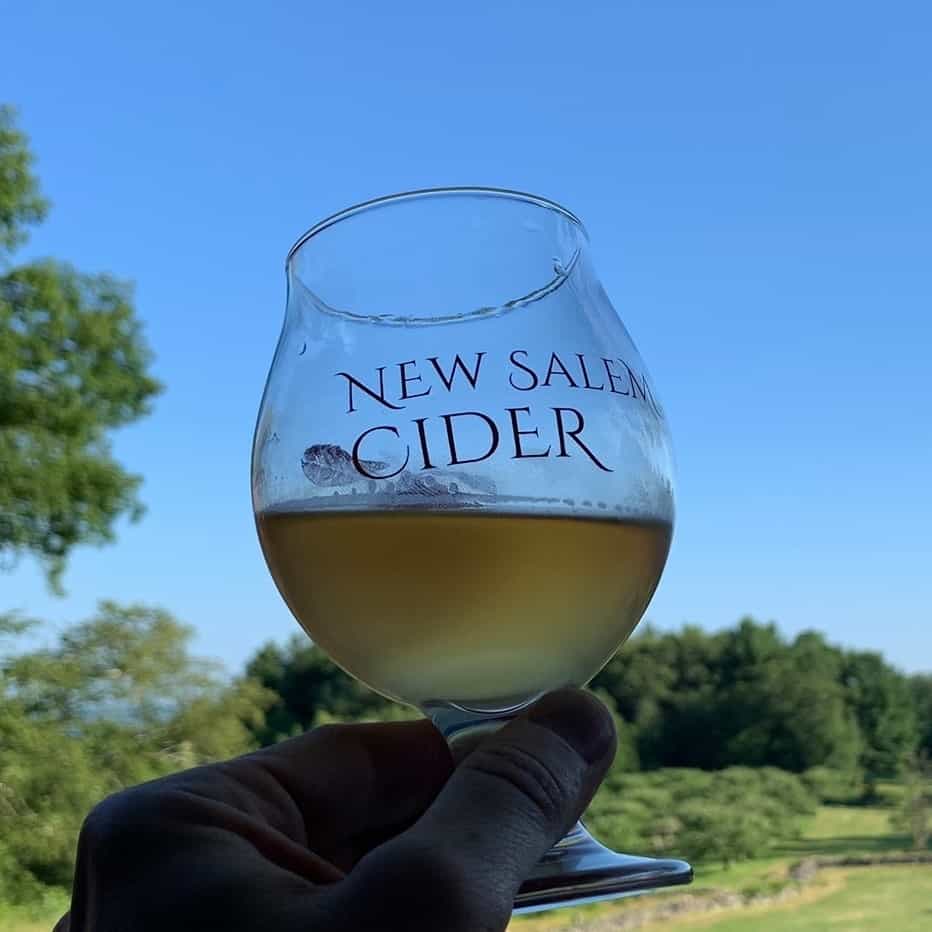 This cider, made in partnership with William Grote, an award-winning cider maker from Boston, is extremely limited. From now through December 1, 2019, you can only find New Salem's cider (by the growler or enjoyed by the glass) at the circa-1750 farmstead. The good news is that we can't think of a more idyllic place to enjoy cider than at the farm where it was made, overlooking orchards, stonewalls and the Quabbin Reservoir. New Salem has also opened a casual outdoor cider garden where you can enjoy your cider while soaking up the beautiful surroundings.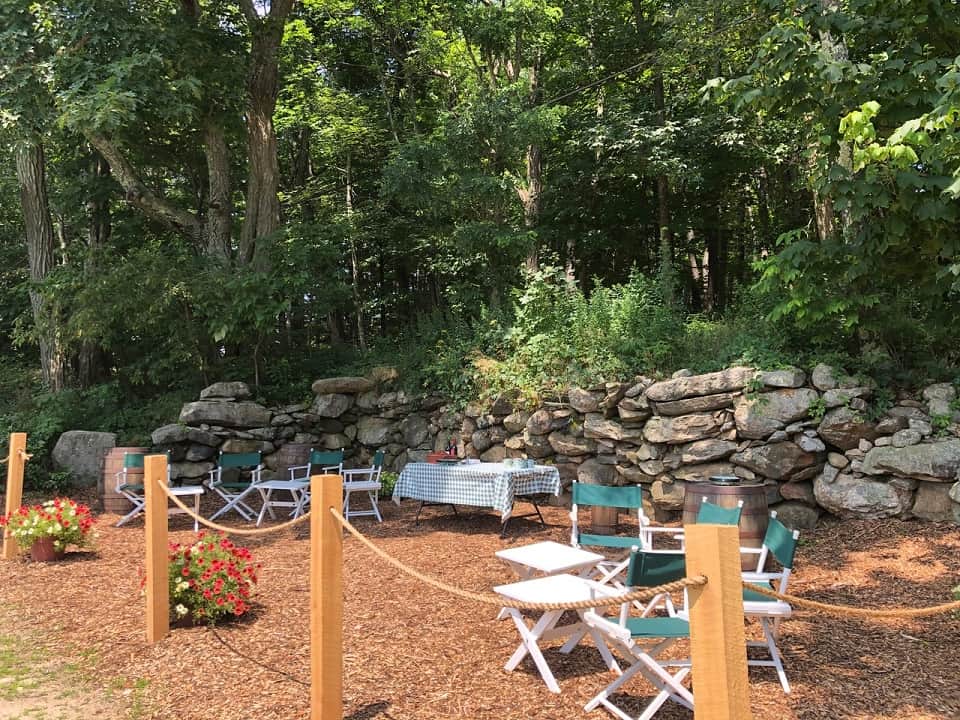 New Salem's owner Carol Hillman, who emphasizes sustainable and traditional methods in the cultivation of her apples, along with Grote and Terry McCue, farm operations head, transformed an historical barn and cider mill into a small cidery that's expected to produce 1,000 gallons per year. Each of New Salem ciders will be made from apples harvested in the late fall, fermented naturally and slowly with wild yeasts over the winter, then aged in the temperature-controlled cider mill throughout spring and summer. After nearly a year, of aging, the ciders will be blended to achieve complexity and balance. What they'll get from this slow fermentation and long, cool aging are ciders reminiscent of dry sparkling wine, with close to zero residual sugar. This process happens under the careful watch of Grote, whose ciders have won more than 30 medals at GLINTCAP, in addition to honors at Franklin County Cider Days.
"I knew right away that New Salem was special, you can actually taste the essence of this place, its terroir is unmistakable," Grote said. "It doesn't get better than this for making and enjoying hard cider."
"My farm and orchards are the love of my life, and nothing makes me happier than sharing them with others," added Hillman. "What could be better than good company, a glass of cider and a view of the Quabbin?"
Find New Salem Preserves & Orchard at 67 S. Main St. in New Salem, Massachusetts; phone: (978) 544-3437.