What if your rosé cider put on some vampy lipstick and went all femme fatale for the night? That's pretty much what's going on with Wölffer Estate Vineyard's newest release: No. 139 Red Cider.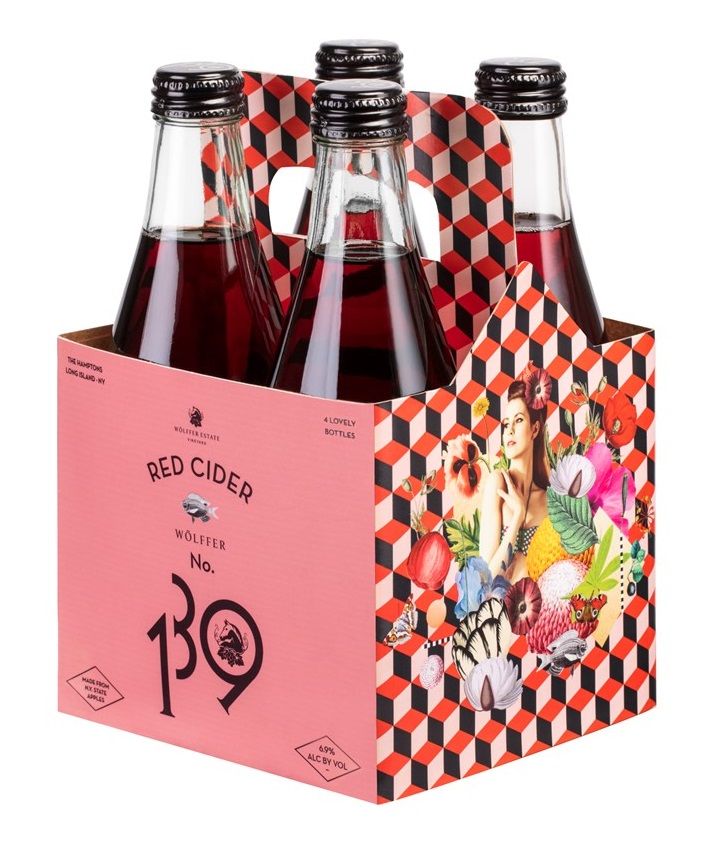 Surely, you're already familiar with the brand's popular No. 139 Dry Rose and White Ciders, and in celebration of its 30th anniversary, Wölffer is debuting No. 139 Red Cider: a vibrant, sparkling cider made from New York State dessert apples grown and handpicked at the De Fisher Fruit Farms in Rochester, NY.
Wölffer Estate also produces high quality wines (and pink gin, FYI), and the Red Cider is a product of Winemaker and Partner Roman Roth's expertise. Roth sourced apple varieties known for their crisp, sweet and aromatic flavor profiles — Jonagold, Crispin, Golden Delicious, Idared, Law Rome and Northern Spy — which also contribute to the cider's vivid scarlet-red, Lambrusco-esque hue.
The official tasting notes from Wölffer explain that, "the aroma is pure with fresh ripe red currents and has a refreshing hint of lemons. The cider is elegant and vibrant with playful acidity and has beautiful balance between the fine tannins and the elegant sweet fruit. The underlying delicate cider notes are providing the perfect structure from start to end. The finish is long and fruit driven with nice acidity to keep it lively and fresh."
Pairing suggestions include Mexican and Asian cuisines, a cheese plate or toasty campfire s'mores. Look for No. 139 Red Cider at your favorite bottle shop starting the week following Labor Day!