When you've been in an industry since it pretty much began, innovation is sewn into your company's fabric. For Woodchuck Cider, which has been an influential force in the U.S. craft cider market since its founding in 1991, every step of its evolution has been rooted in pushing the envelope and defining its place as one of the vanguards of the cider world.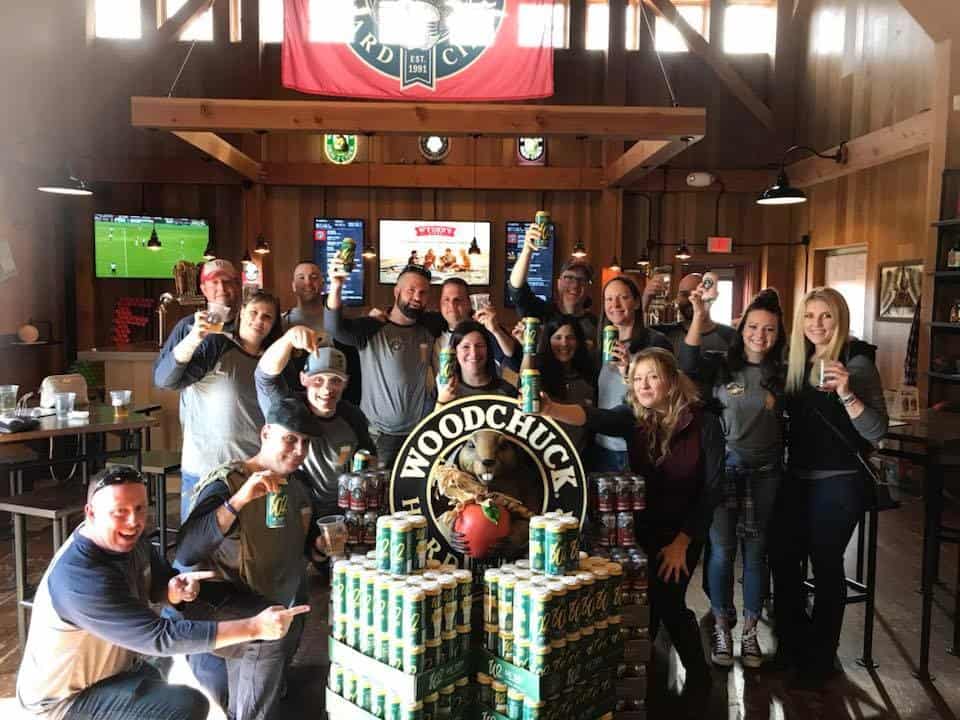 The Woodchuck story, itself, begins with innovation, when Greg Failing, a winemaker by trade, began fermenting apples in a two-car garage in Proctorsville, Vermont, with fruit harvested from a local farm. It's that spirit of trying new things — a respect for craft, tradition and science, paired with the courage and curiosity to experiment — that helped to launch the Woodchuck brand, and keeps it moving forward to this day.
John Matson, Cellar Manager at Woodchuck, has been with the company since 2009. When he arrived at Woodchuck a decade ago, the product development team was being actively developed.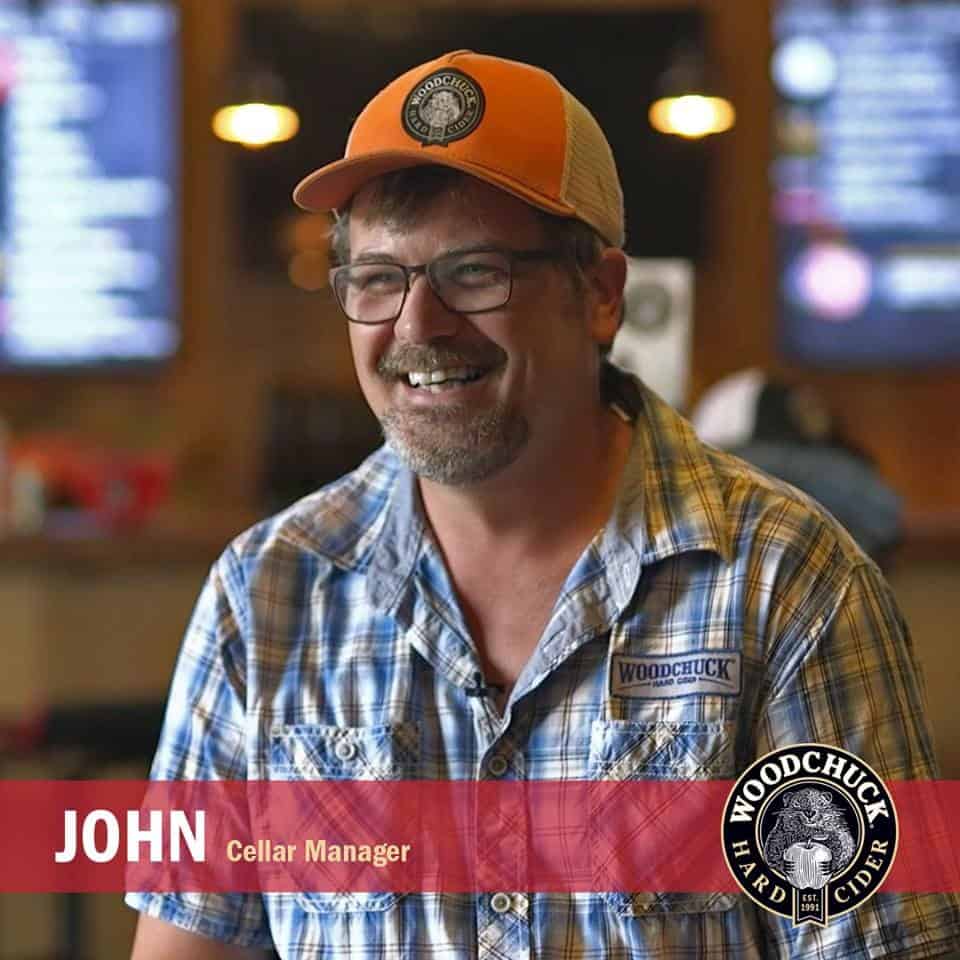 "We were able to work with different ingredients and yeast strains, and for me [the goal] was trying to make dryer ciders," he remembers. "We did some cool things, things that have become staples now, like ginger ciders and hopped ciders. We were trying that stuff eight or nine years ago."
Prior to working for Woodchuck, Matson's professional background was in brewing craft beer. He notes that his experience in the beer world, to some extent, informs the way he's contributed to the culture of innovation at Woodchuck.
"I've tried to bring some of those things — different raw materials, different yeast strains — from the brewing side," he says. "Cider making is more of a wine making approach but there are things to be learned from both points of view. For me, it's thinking like a brewer, and not relying on preservatives."
Matson is always looking for ways to exercise his creativity at Woodchuck. That might mean playing around with fermenting sweet juice from a local orchard, using native yeasts. One of his favorite experiments was a cultured wild-yeast fermentation that resulted in a sour, almost bone-dry cider. He's also worked with small batches of barrel-aged cider using local rye whiskey barrels. A more recent project (which he wouldn't spill too many details about, as it hasn't been released yet) is a collaboration cider with an icon in the cider category.
Most of these experimentations have been limited one offs that are served in Woodchuck's Cider House. The cider house itself is a major factor in the company's innovation, Matson notes.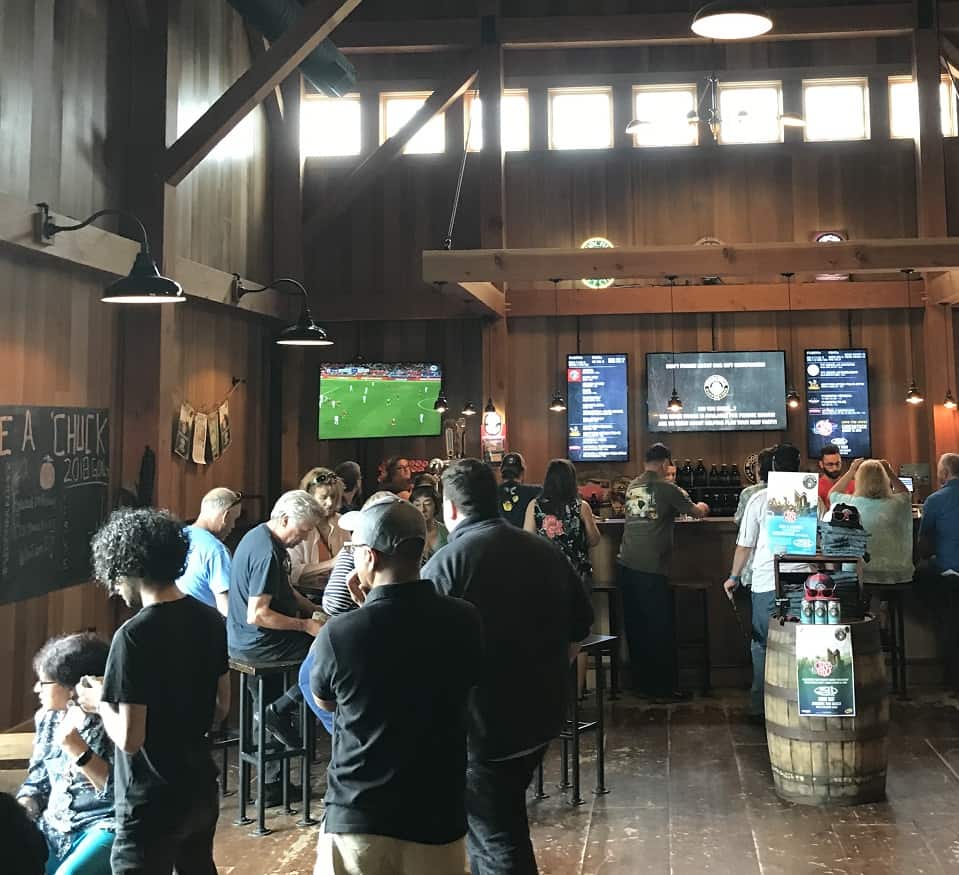 "Having 20 different taps to be able to put different things on and get direct feedback from consumers, that helps drive innovation, as well," he says.   
He also points out that Woodchuck was one of the first craft cideries to start canning cider, and thanks to its state-of-the-art cidery, they're able to help share knowledge and resources with smaller, neighboring cideries who may not have the overhead to have their own canning lines.
"We're helping to build up some of our colleagues in the state," he says. "We take a lot of pride being able to do that for our neighbors."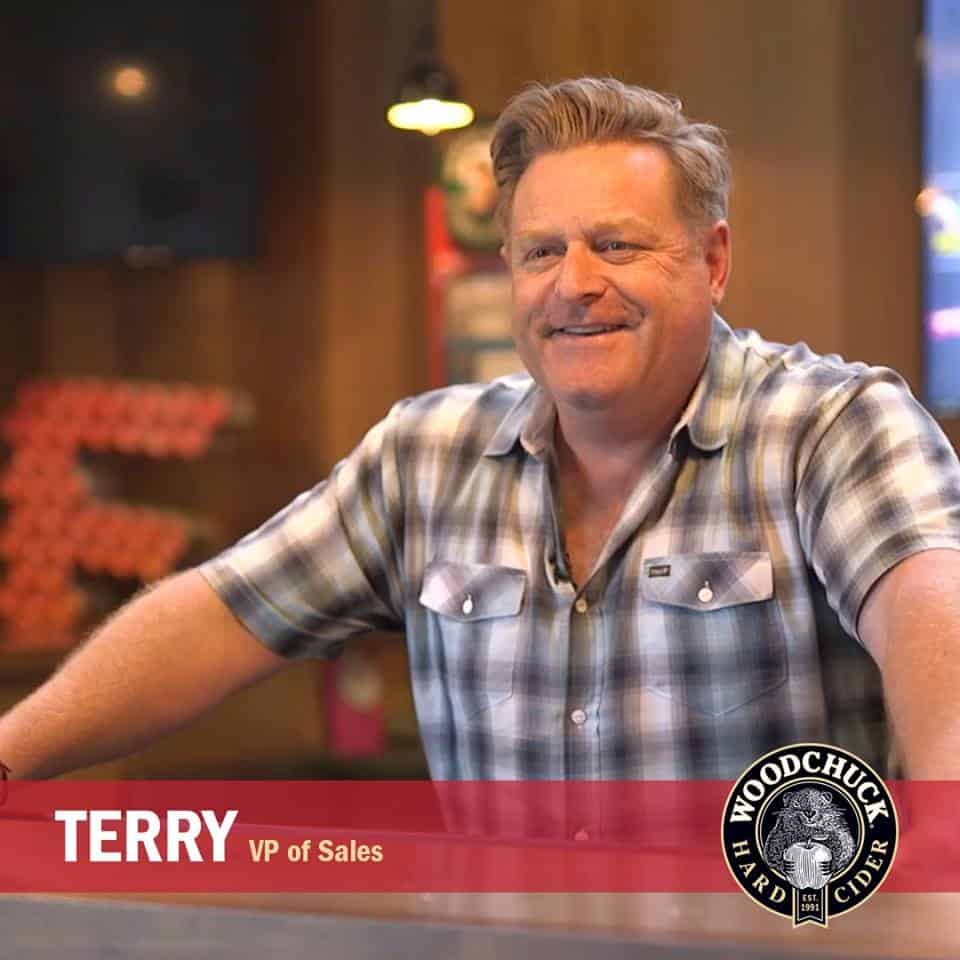 Terry Hopper, Woodchuck's vice president of sales, started at the company in 2005 as the East Coast sales director.
"I've probably sold hard cider longer than anyone in America," Hopper says with a laugh.
Because Woodchuck was one of the first craft cideries in the U.S. beverage market, the first decade of Hopper's career was trying to convince people to just try hard cider.
"People were so confused, they called it 'cider beer,'" he remembers. "They didn't know what it was … we had to tell people it wasn't just apple juice, but a really solid alcohol beverage with historical values."
After all that time spent educating consumers, Hopper says that now that people are generally more receptive to cider, Woodchuck's goal is to stand out amid all the noise.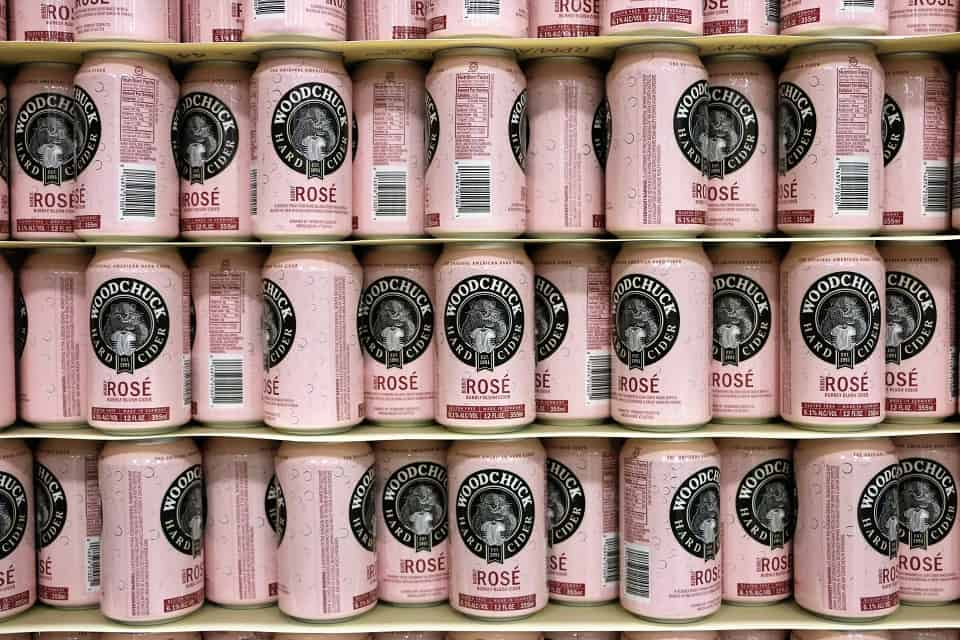 "Innovation plays a big role in differentiation, to push the boundaries of what it can be and what it means to people," he says. "We're competing with the huge beer companies, and we're a small brand and a small company. We're across the country because we've been around for so long, not because we're giant."
He fondly remembers dozens of Woodchuck's cider experiments in the past, including Campfire Pancakes cider, a cider version of a rauchbier with smoked apple pomace and branches, Oopsy Daisy (a cider with chamomile), and even a chocolate cider!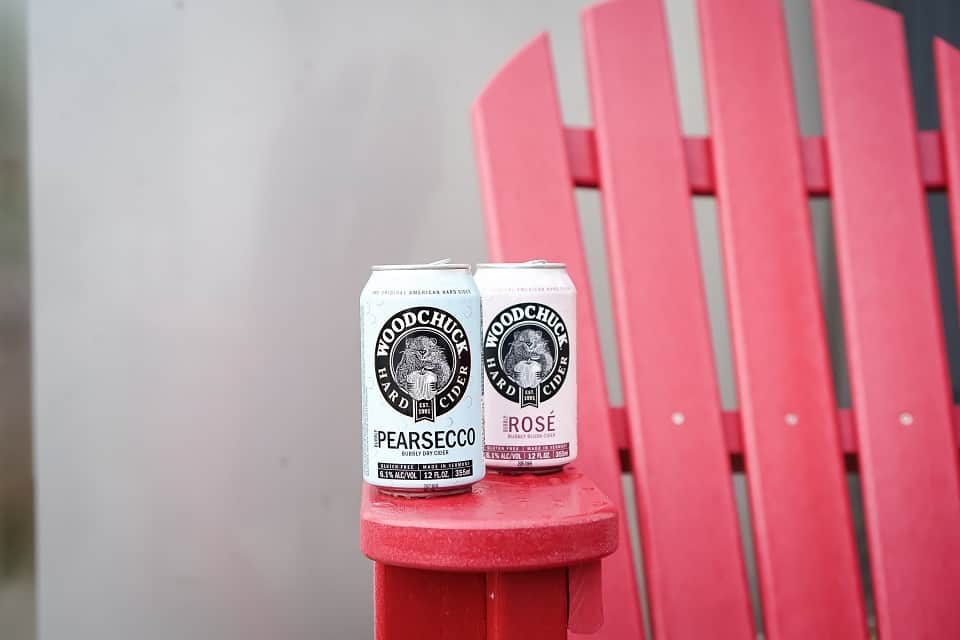 Woodchuck recently added three new products to its core line: dry and sessionable Bubbly Pearsecco and Bubbly Rosé and Vermont-proud 802 Lil' Dry, all of which are part of the brand's ongoing work of innovating. Using market research data and learning to meet the habits and interests of younger consumers have helped Woodchuck to develop and launch these ciders.
"The millennial, on average, drinks from five different segments a week … innovation is the ability to create a beverage that bridges beer, wine and spirits," he says. "I don't think beer and wine and spirits can attract each others' consumers, but ciders can be evolved enough to fit into any drinking occasion."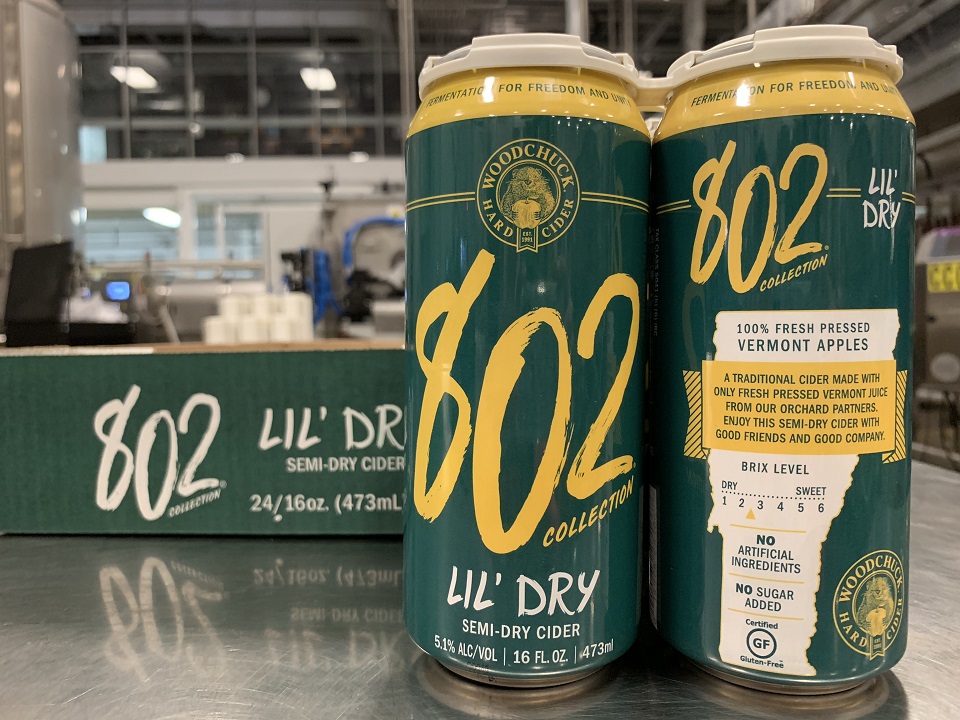 Every step of developing these new products is a feat of innovative thinking and collaborative working, with input from the marketing, production team and sales teams. (Fun fact: Bubbly Rosé's pretty pink color comes from the addition of purple carrot juice!)
"Looking to the future, I see us doing more of this," Hopper says. "Wine and cider can be symbiotic — we're all vintners at heart. Looking at those things make us relevant, and allow us to flex our creativity and come up with ways that are appealing and help to expand the cider category out."
For more info on Woodchuck's history and products, check out its website, and follow along on Facebook and Instagram. You never know what they're going to come up with next!
All other photos: Woodchuck