Chilly days bring on cravings for complex, rich flavors, comforting pops of sweetness and higher gravity ciders to warm our bones. We're talking about ciders layered with huge amounts of juicy apple notes, perhaps enhanced with a bit of spice or vanilla from time spent in barrels.
Imperial ciders, which borrow terminology from the beer world, refer to ciders with higher-than-average alcohol content and bold flavors. It varies widely, of course, but most ciders hover between 4 and 7% ABV, while imperial ciders break on through to the other side of 8%. In beer brewing, the higher ABV is achieved by adding extra grains and hop, but in cidermaking, it's all about more sugars present at the time of fermentation. More sugar = more food for the yeasts = more alcohol. To do this, some cideries use riper apples, which have developed a higher sugar content, or add fresh sweet juice or other sweetening agents during fermentation. The result is a "big" cider, both in terms of flavor and booziness — when drinking these, just remember that many are pretty much twice as strong as other ciders that you may enjoy!
Here are seven imperial ciders to cozy up with: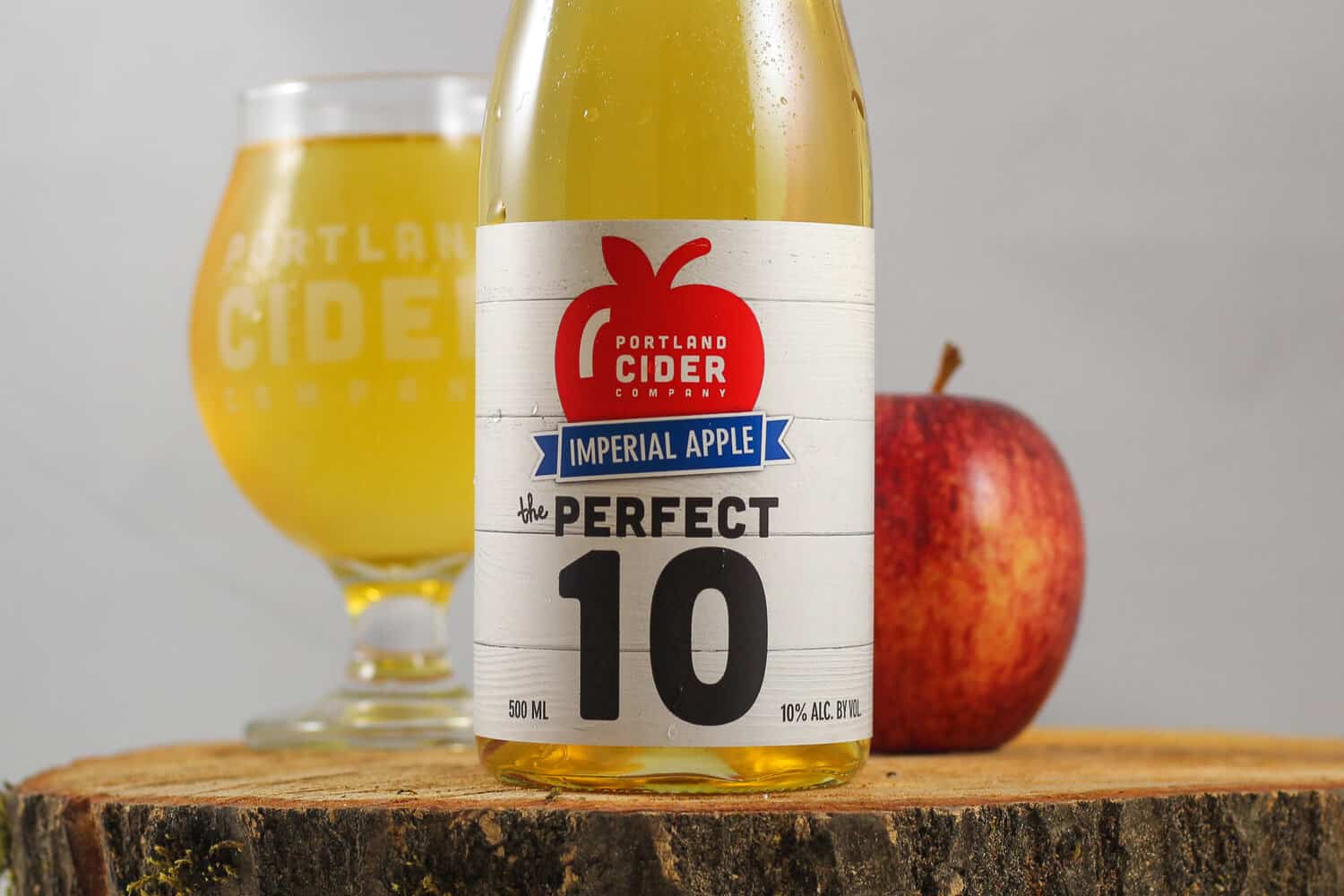 Portland Cider Co. Perfect 10: Weighing in at 10% ABV, this English Scrumpy-inspired cider from Portland Cider Co. is made up of a blend of 100% Northwest apples, fermented cold and slow. Another two months rest helps the cider to develop its rich apple flavors and aromas, and then a touch of juice is added to sweeten and balance the cider, resulting in harmonious tannic structure and acidity.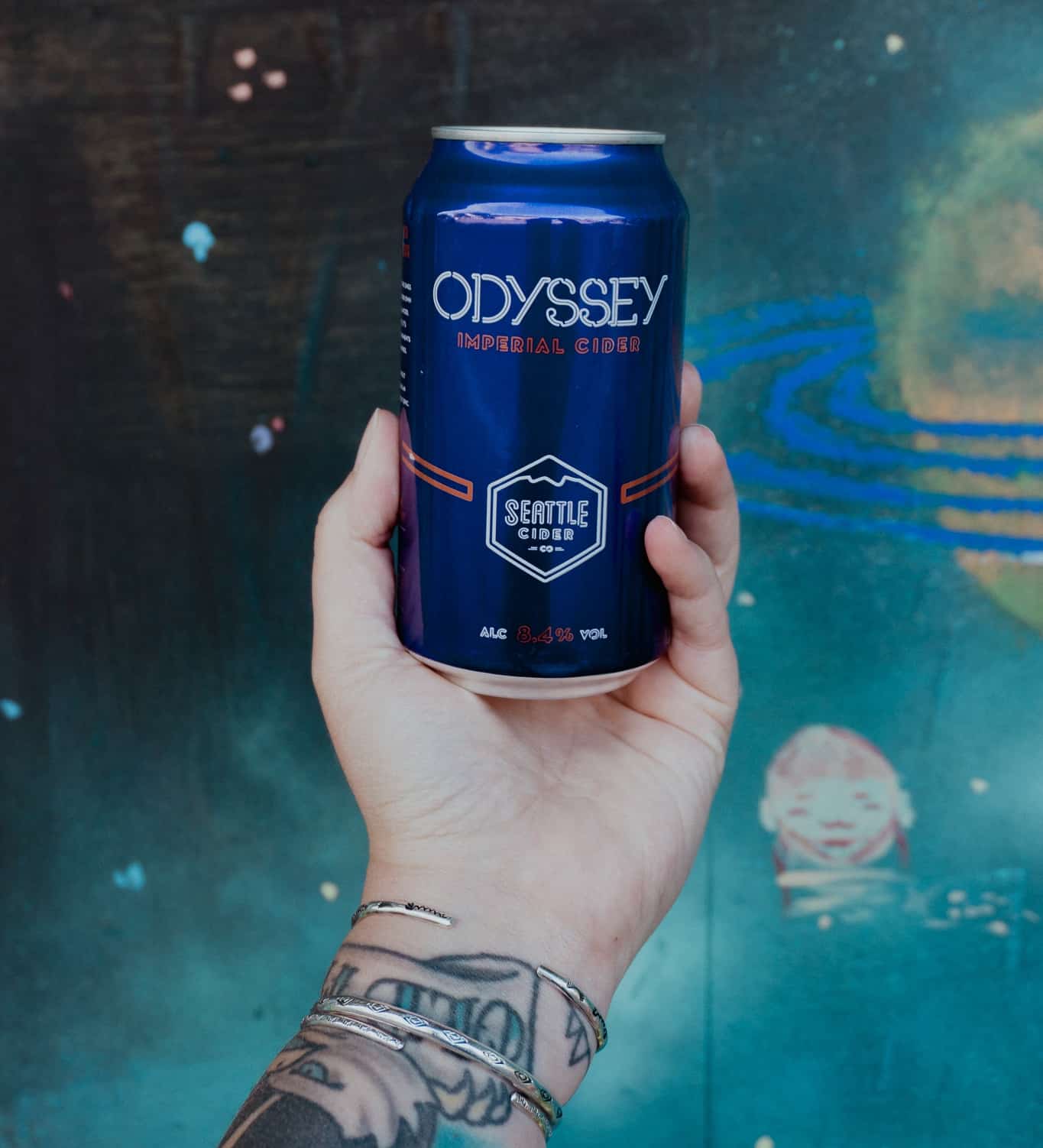 Seattle Cider Co. Imperial Odyssey: Available year-round, this fun cider from Seattle Cider is so juicy and drinkable, you'll barely notice the 8.4% ABV (you've been warned!). A custom blend of Washington apples lends a great flavor profile, with aromas of stone fruit, melon and ripe apples, with fresh-from-the-oven apple crisp flavors at the finish. Medium-bodied and semi-sweet, this is a great cider for anyone who wants deep, cozy flavors but isn't feeling the pumpkin spice vibes.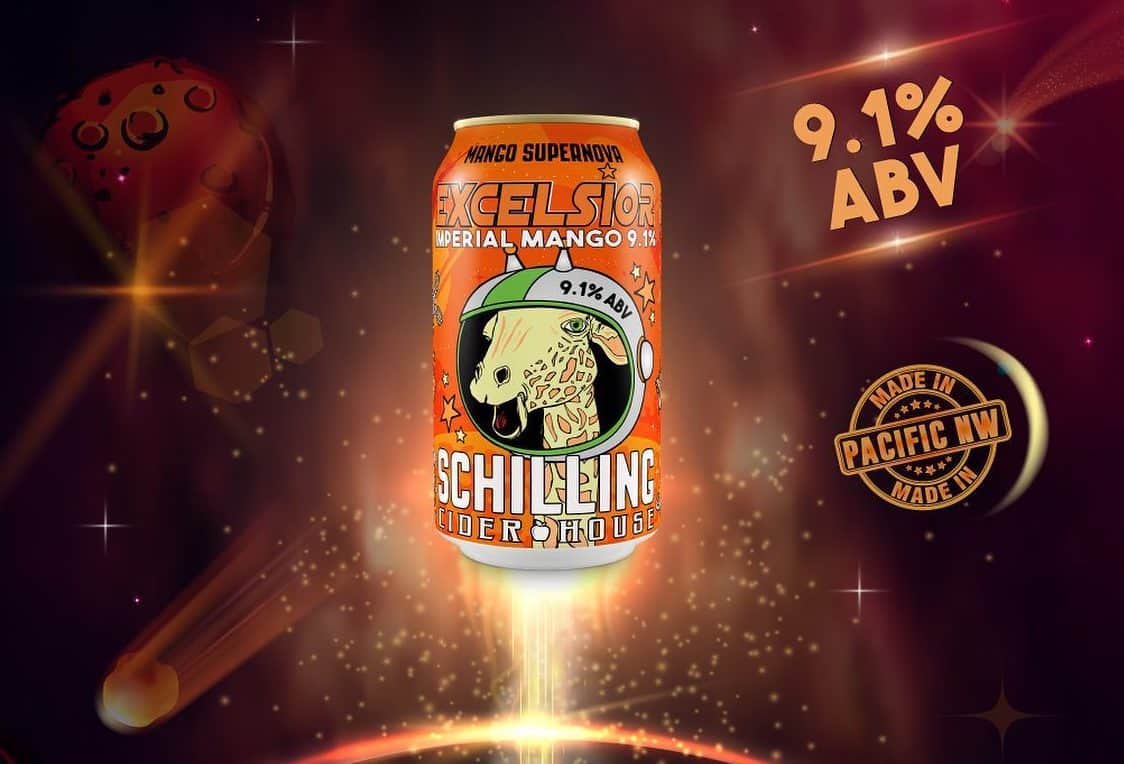 Schilling Cider Excelsior Mango: One of Schilling's core lineup of ciders is an imperial cider (Excelsior), so you know it means business! One of this cidery's boozier releases is a twist on the concept: Mango Excelsior, for a sun-kissed approach to the style. Real mangoes are blended with Pacific Northwest-grown apples and European heirloom cider fruit with a hit of lime zest. At 9.1% ABV, this tropical treat brings a welcome taste of summer whatever the weather outside!
Incline Cider Imperial Hazy Honeycrisp: Made from Washington State honeycrisp apples, this hazy and refreshing cider is one of Imperial's flagship offerings. Notes of citrus, honey and light spice underpin a bold, super-juicy apple character. At 8.5% ABV, tread lightly and enjoy. Shop online.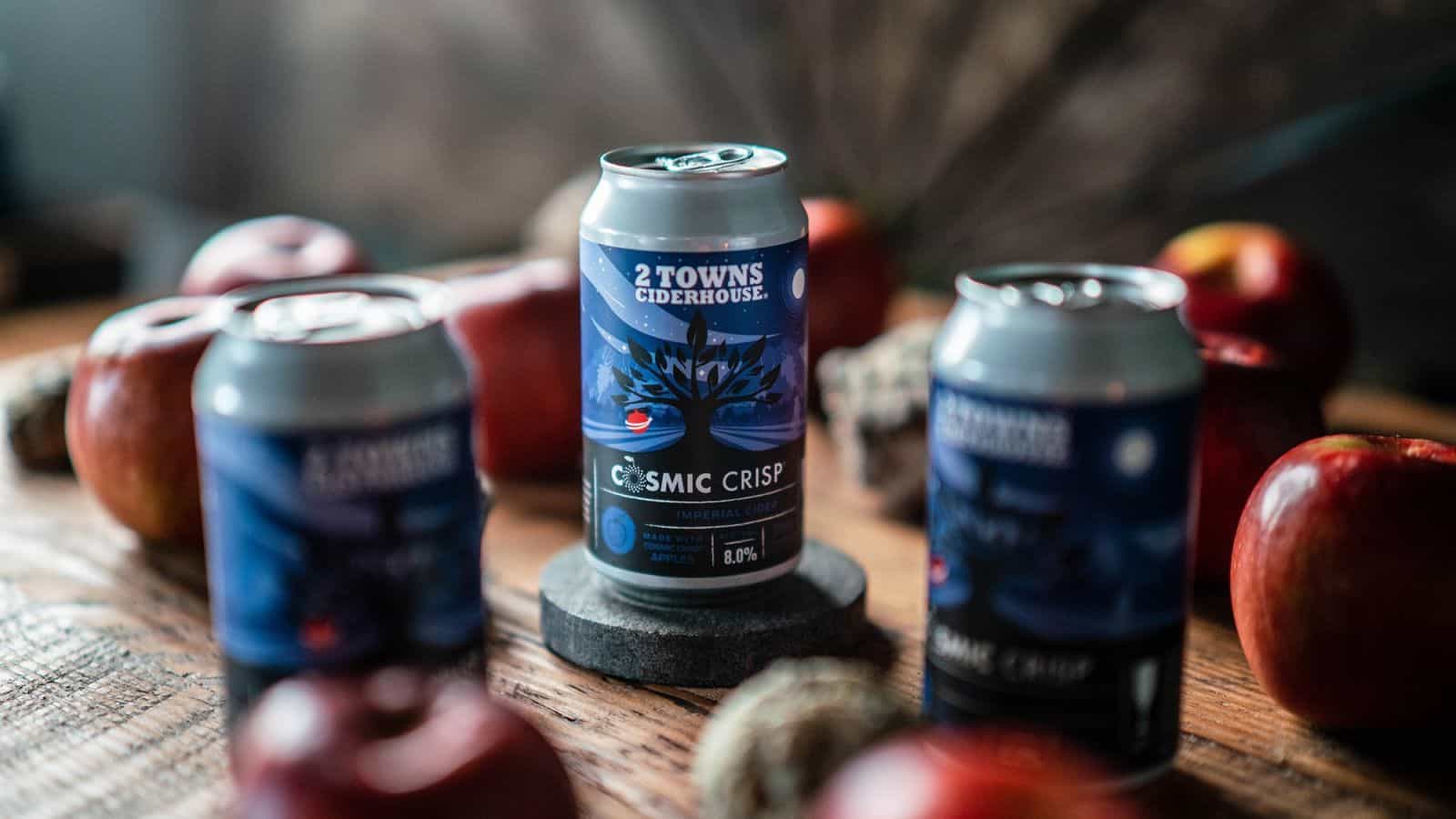 2 Towns Cosmic Crisp: Another imperial cider with an outer-space theme, 2 Towns' Cosmic Crisp leans hard on the famous zippy, sweet flavors of Cosmic Crisp apples. This Washington State-grown apple is a cross between Enterprise and Honeycrisp that is sweet, tart and super-juicy. This cider is a blend of fresh-pressed Cosmic Crisp and Northwest apples, with bright, fruit-forward aromatics and a high-acid profile.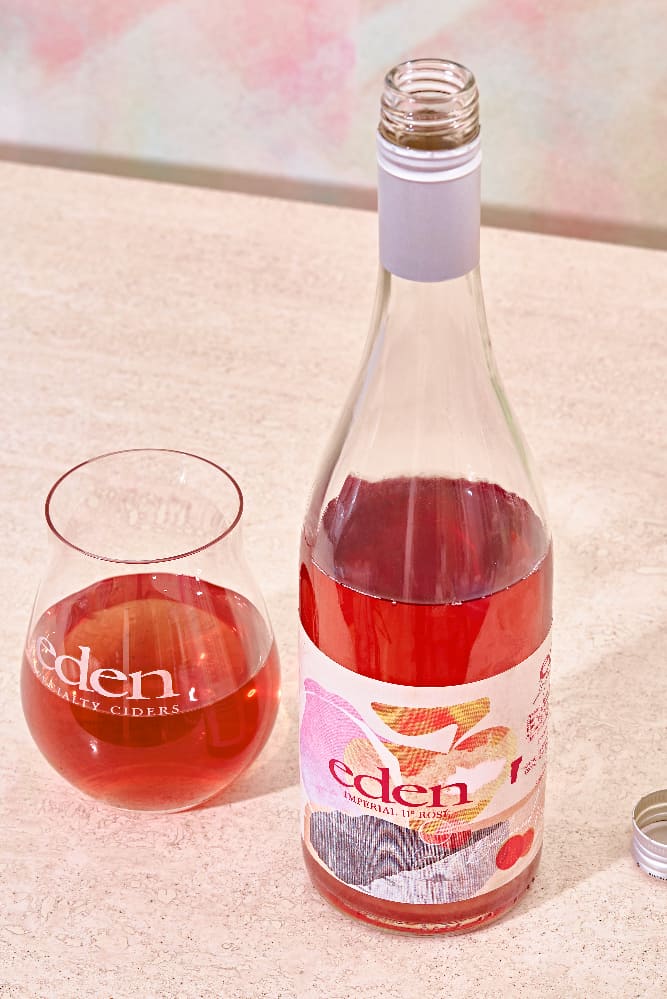 Eden Ciders Imperial 11° Rosé: Inspired by French Provencal rosé, this elegant cider is a blend of Vermont apples (including Esopus Spitzenberg, Calville Blanc, Hudson's Golden Gem, Roxbury Russet and more), infused with red currant juice and smoothed out with a touch of ice cider. It's juicy, off-dry and gently fizzy, bolstered with nice acidity and just enough tannic structure; tasting notes include watermelon, strawberry, citrus and slate. At 11% ABV, this is just about the same booziness as rosé wine! Sip it chilled with picnic fare, creamy pasta or tuna steaks. Shop online.
ACE HIGH Imperial Berry: A trio of strawberries, blackberries and raspberries add a pop of color and nice juiciness to this 8% rose-hued sipper. In addition to being a bit dangerously easy to quaff, this cider is vegan and, of course, gluten-free. Shop online by the 12-pack.
What imperial ciders have you tried? Do you have any favorites to share? Let us know in the comments!