Cider drinkers vs. beer drinkers — sometimes it's easy to pretend that there are these two camps of people and never the twain shall meet. But, in this exciting time of fermentation experimentation, genre-bending bevs and culinary exploration, the twain shall meet. And in fact, sometimes … this is actually true … cider drinkers and beer drinkers are the same exact people! Let's step away from the gauntlet and acknowledge that very few people only enjoy one kind of beverage, and that there's enough room in the wide world of booze for all of us.
With that in mind, there are a bunch of ciders out there that channel very beer-ish vibes. This can be related to packaging and choice of language, it can be due to the use of beer yeasts (as we discuss here), it can be from the addition of hops, botanicals, salt or other ingredients that are reminiscent of one of the very many beer styles. After all, just like craft cider, beer is not a monolithic category!
Here are seven ciders that give a little nod to beer. Serve them up to blow your craft beer buddies' minds, or crack some open to dial up your warm-weather hangs: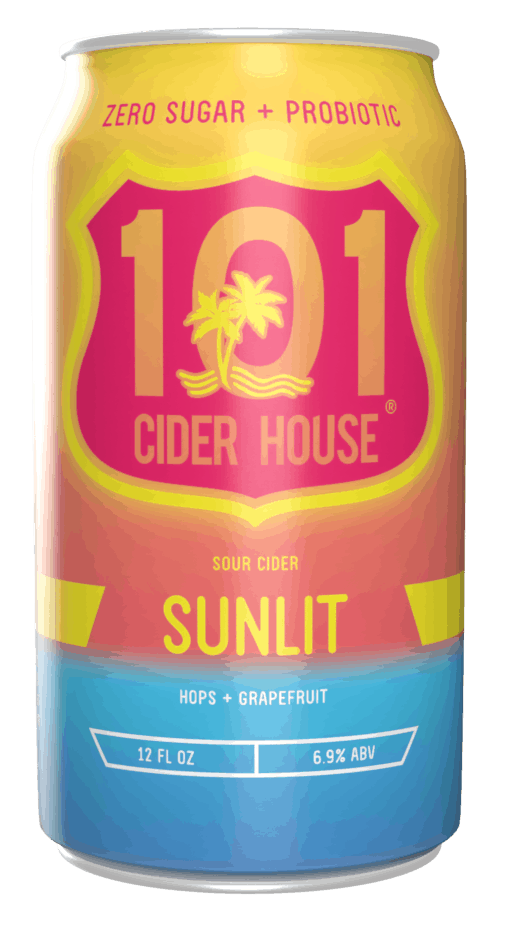 101 Cider House Sunlit combines two ingredients that call to mind easy-drinking IPAs: hops and grapefruit. The tart, zippy citrus of grapefruit plays off the inherently similar flavors in many hop varietals, and together, they're like two beautiful synthesizer sounds harmonizing under hard cider's blazing guitar solo. In 101's take on this tasty combo, grapefruit peel brings pleasant bitterness, and citra hops bring the juice factor in strong. Like all of 101's ciders, the cider is made from fresh-pressed juice, then fermented and aged for three months for a zero-sugar, probiotic-rich sipper! Shop online or use the locator to find a retailer near you. 1700 Naud St., Los Angeles, CA; (323) 352-3987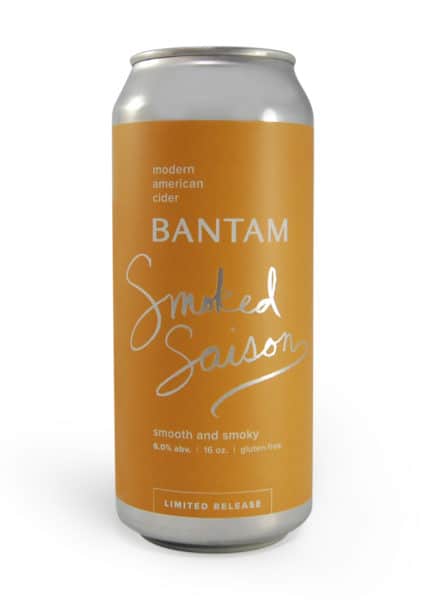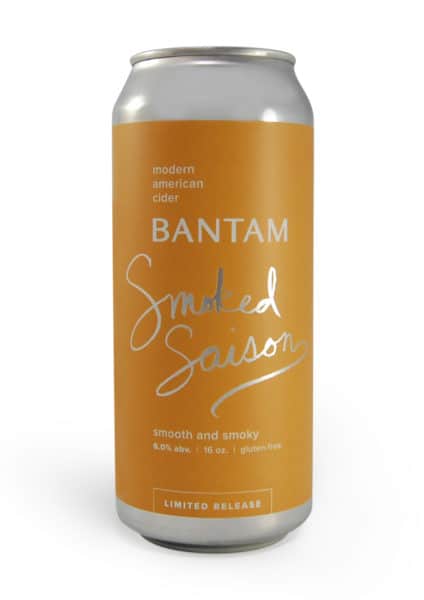 Bantam Cider Smoked Saison: Smoked beers are relatively common, with styles like smoked porters, smoked stouts and German rauchbier. The campfire flavor usually comes from the malt being slightly smoked, and it is a cool but acquired taste. Boston-area cidery Bantam pays homage to this style with its limited release Smoked Saison cider, made with a combo of fresh pressed New England apples and smoke-roasted apples fermented with saison yeast. Bantam's taproom is temporarily closed due to COVID, but it is open for online ordering and curbside pick-ups! 40 Merriam St., Somerville, MA; (617) 299-8600
Cider Creek Hard Cider Dreams of Charlotte: This fruit-blasted cider is fermented with Brettanomyces yeast, notably used for making sour beers and Belgian lambic ales. Just as that style of beer is pucker-y and a tad funky, so is this Dreams of Charlotte cider, which is made with 100% NY State-grown apples, strawberries, guava and honey. Find it in 500-ml. bottles through Cider Creek's online shop. 6459 Cunningham Creek Rd., Canisteo, NY; (607) 301-3244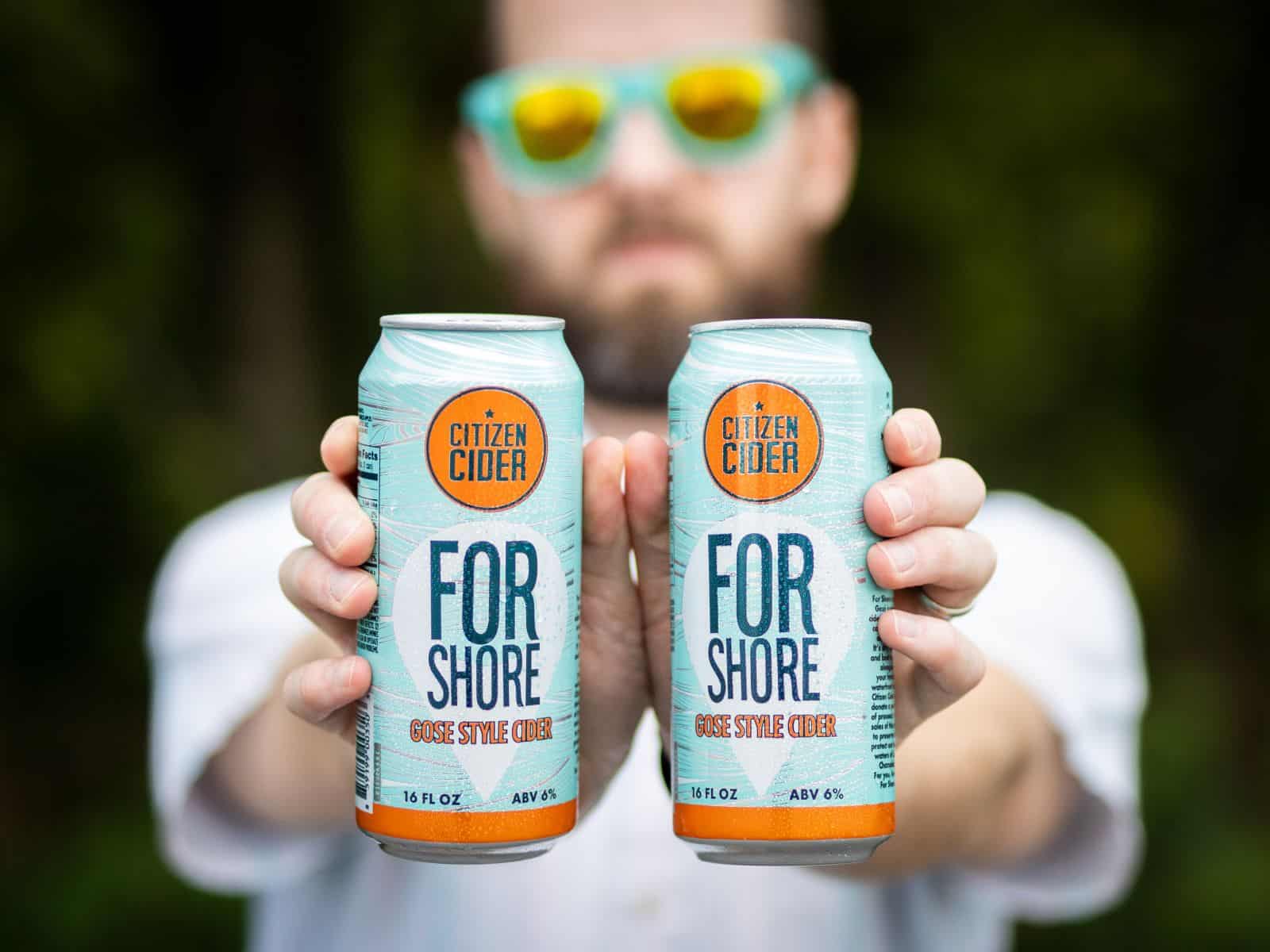 Citizen Cider For Shore takes direct inspo from gose-style beer, a German style that's spontaneously fermented (gotta love those wild yeasts), that's often spiked with coriander and salt and soured by inoculating the wort with lactic acid bacteria before primary fermentation. Because cider is produced differently than beer, the yeasts and apples lend the sour flavors, but Citizen does include the telltale coriander and salt for a very true homage to the style. Plus, Citizen Cider will donate a portion of proceeds from sales of this cider to preserve and protect its home waters of Lake Champlain. To snag a 4-pack of For Shore, use Citizen's Cider Finder or shop online. Take-out sales are also happening at Citizen's Cider Pub.  316 Pine St. #114, Burlington, VT; (802) 448-3278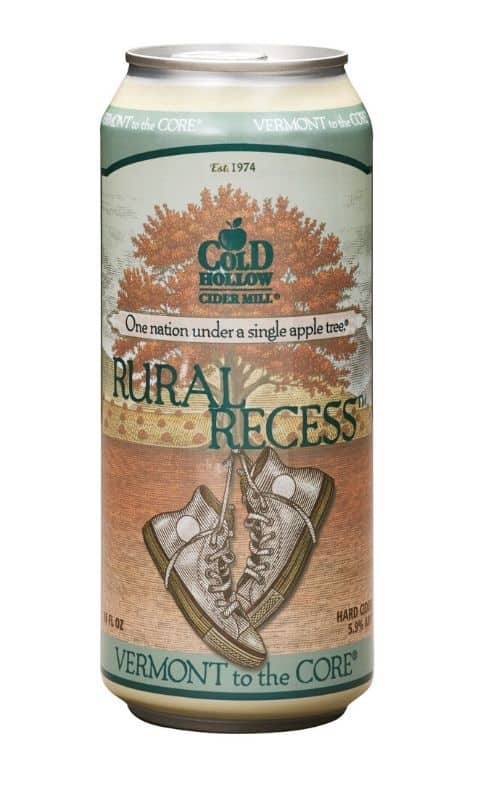 Cold Hollow Hard Cider Rural Recess is another cider that combines the aromatic edge of hops with the complex flavors of apples. Full-bodied and fresh, Cascade hops (one of the signature hops used for American pale ales) are combined with McIntosh, Honeycrisp and Bittersweet apples. The fruit is pressed on a 1920's vintage press at its charming Vermont-based cider mill; stop by its Apple Core Luncheonette & Brew cafe for breakfast or lunch, with cider sales taking place daily from 8 a.m. to 5 p.m. 3600 Waterbury Stowe Rd., Waterbury Center, VT; (800) 327-7537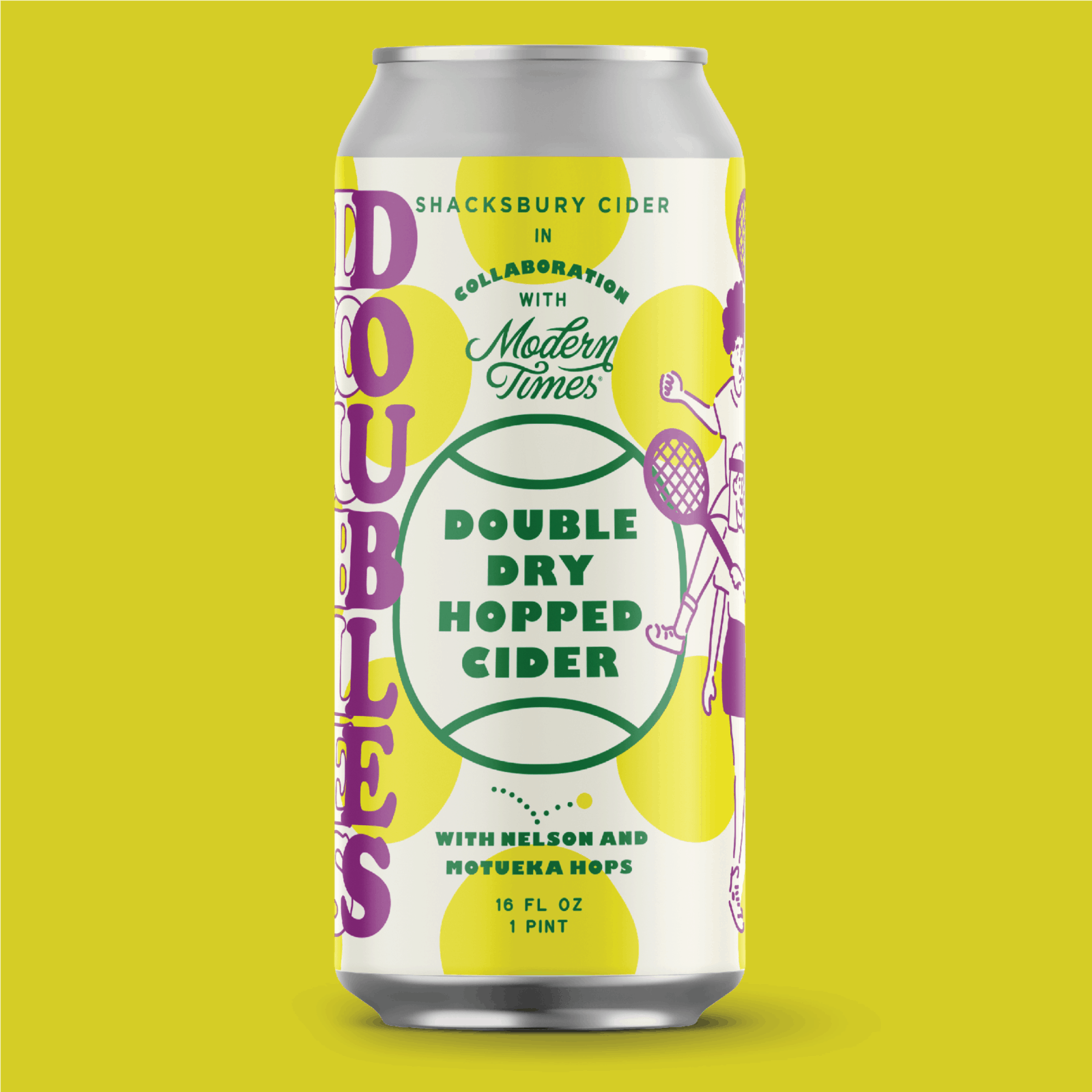 Shacksbury Doubles is a collaboration cider with Modern Times Beer, a brewery based in San Diego, CA. This crisp and very dry cider is double dry-hopped with Nelson Sauvin and Motueka hops. Nelson are southern hemisphere hops (mostly from New Zealand) with a bold flavor profile that includes mango, citrus, lychee and black pepper; Motueka are also New Zealand hops that carry lemon-lime, herbal and peachy flavors. This is not a subtly hopped cider, but it is still really balanced and extremely crushable. Shop online or visit Shacksbury's tasting room in Vermont for to-go sales. 11 Main St., Vergennes, VT; (802) 458-0530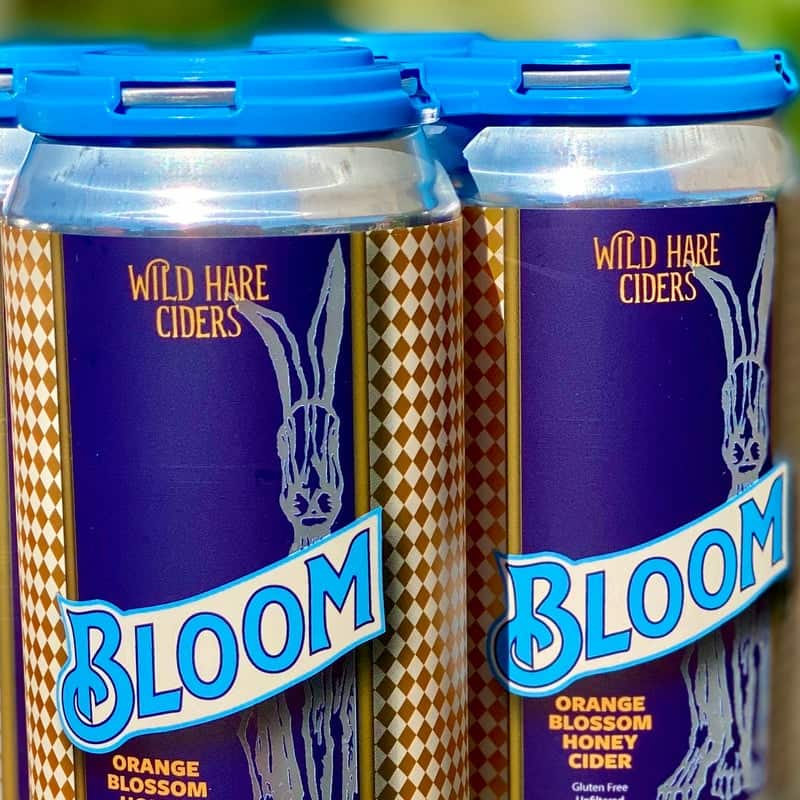 Wild Hare Ciders' Bloom is going for a Belgian white ale vibe, with the additions of orange blossom honey, orange peel, coriander and Azacca hops. The can art (especially the font) is a not-so-veiled nod to a certain very popular wheat beer, but we'd much rather sip this small-batch cider, made with orchard-fresh apples from the heart of the Shenandoah Valley! Check out Wild Hare's three Virginia locations for to-go sales and local delivery. 106 South St. SE, Leesburg, VA; (703) 402-7956; 17 E. Washington St., Middleburg, VA; 63 Main St., Warrenton, VA
What hopped ciders or other beer-ish ciders are you digging on? Do you think they're helpful to bring beer drinkers over to the cider side? Let us know in the comments!
Other photos: from the cideries listed