Fruit-flavored ciders are far from a new concept. Because fermented apples are so friendly with such a huge range of adjunct flavors, fruited ciders is basically as old as time. That said, there has definitely been an explosion in the cider market of all kinds of fruit ciders, ranging from exotic and tropical, to familiar orchard fruits. For example: Virtue Cider will soon launch a brand-new line of ciders, dubbed the Fruit Belt Series.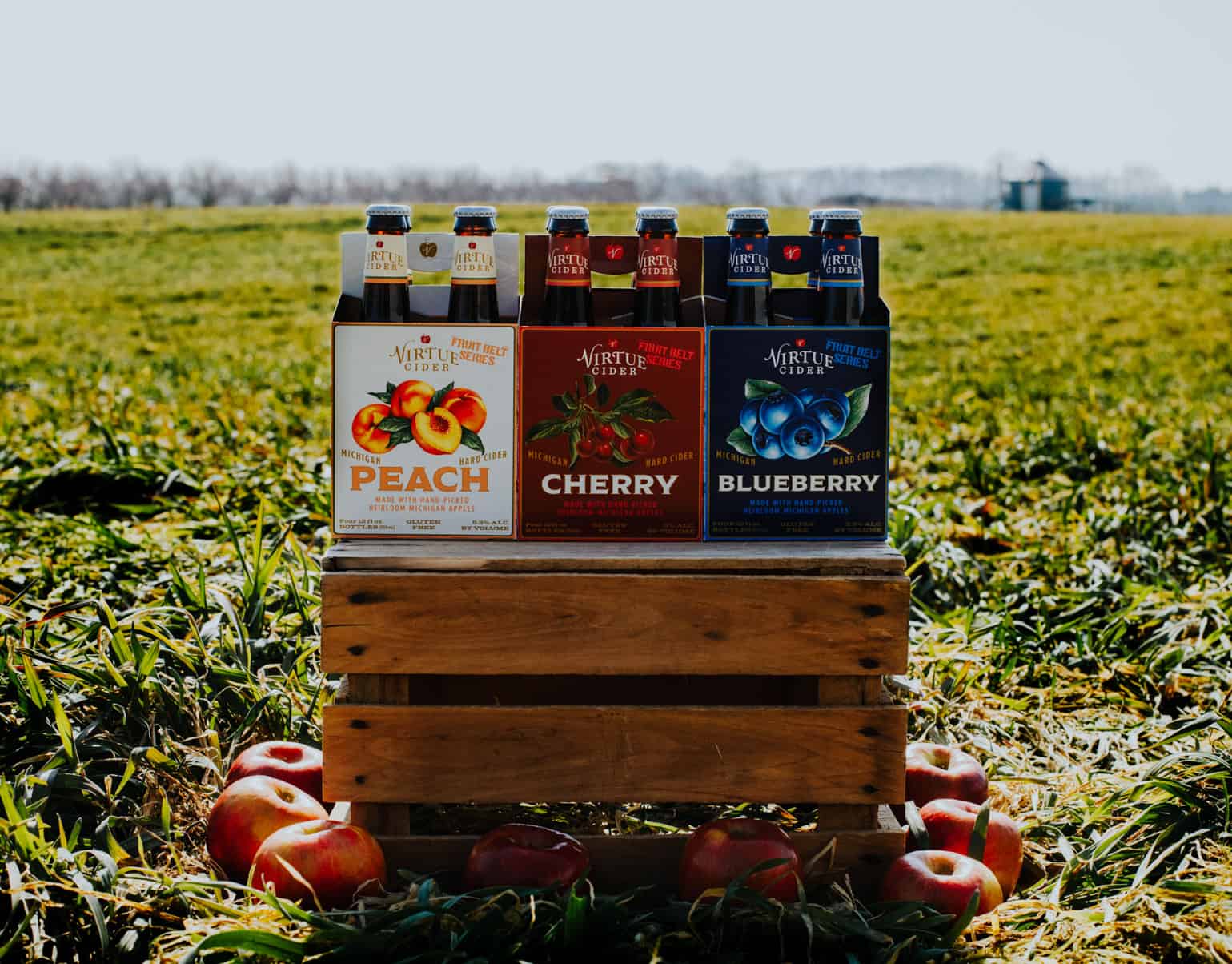 Michigan Cherry has been part of Virtue's core line of ciders for awhile, but it's doubling down on blending its cider with locally sourced fruit with these three new releases. Virtue's beautiful farm (which runs off solar power, did you know?) is located in Fennville, Michigan, in the heart of the Michigan Fruit Belt, and these three new flavors, Peach, Cherry and Blueberry, celebrate the agricultural bounty of this region.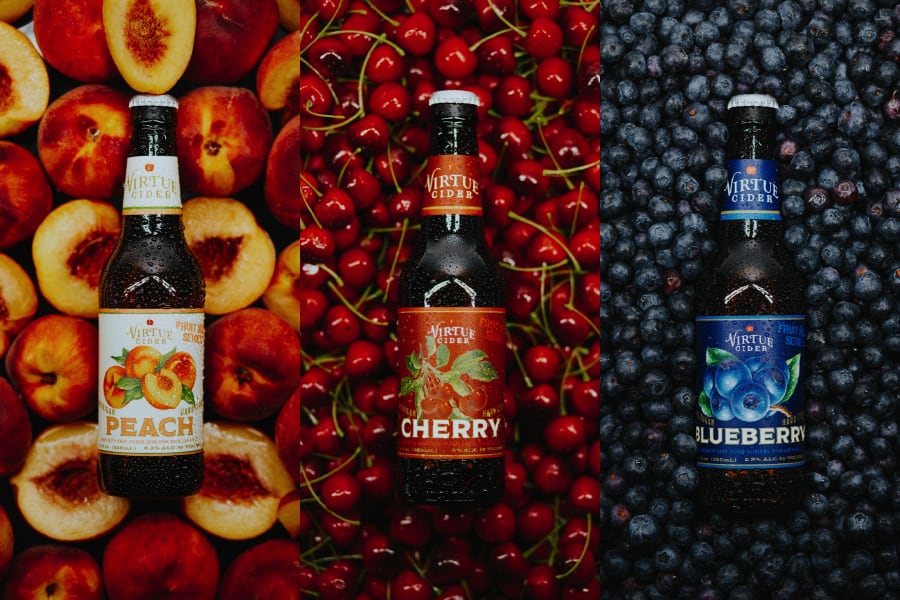 Michigan Cherry is a marriage of two iconic Michigan fruits: crisp apples and juicy cherries. Fun fact: Southwest Michigan is one of the top tart cherry-producing regions in the United States! At 5% ABV, this cider is both tart and rich, with big sour cherry flavors and a light sweetness.
Michigan Blueberry is a blend of local Michigan handpicked apples and blueberries. Combining two seasonal delights — autumnal apples and summer blueberries — this 5.3% ABV cider also captures robust juicy dark fruit flavors with a hint of tartness and medium sweetness.
Peach ciders harness the sticky nectar and perfumed aromas of summer stone fruit, and Virtue's Michigan Peach does just that, with a blend of local Michigan hand-picked apples and peaches. It is also 5.3% with medium sweetness.
All three ciders will be available in 12-oz. bottle 4-packs at Virtue Farm starting in mid-April and will also be available for online purchase. Later in April, Virtue Cider will celebrate a larger release throughout Michigan and Illinois.
Visit Virtue Cider at 2170 62nd St. in Fennville, Michigan; phone: (269) 722-3232.