It's been six years since Casey Vitti and Patti Wilcox founded Awestruck Ciders, based in Sidney, New York (about 85 miles east of Ithaca). In the time since, this company has made a name for itself with its handcrafted, complex and unique ciders. Its ciders have regularly shown up in our cider roundups, like our favorite cozy winter ciders and six garden fresh ciders to try. Six years is a relatively long time to be in the craft cider game, and we're excited to share congratulations with Awestruck!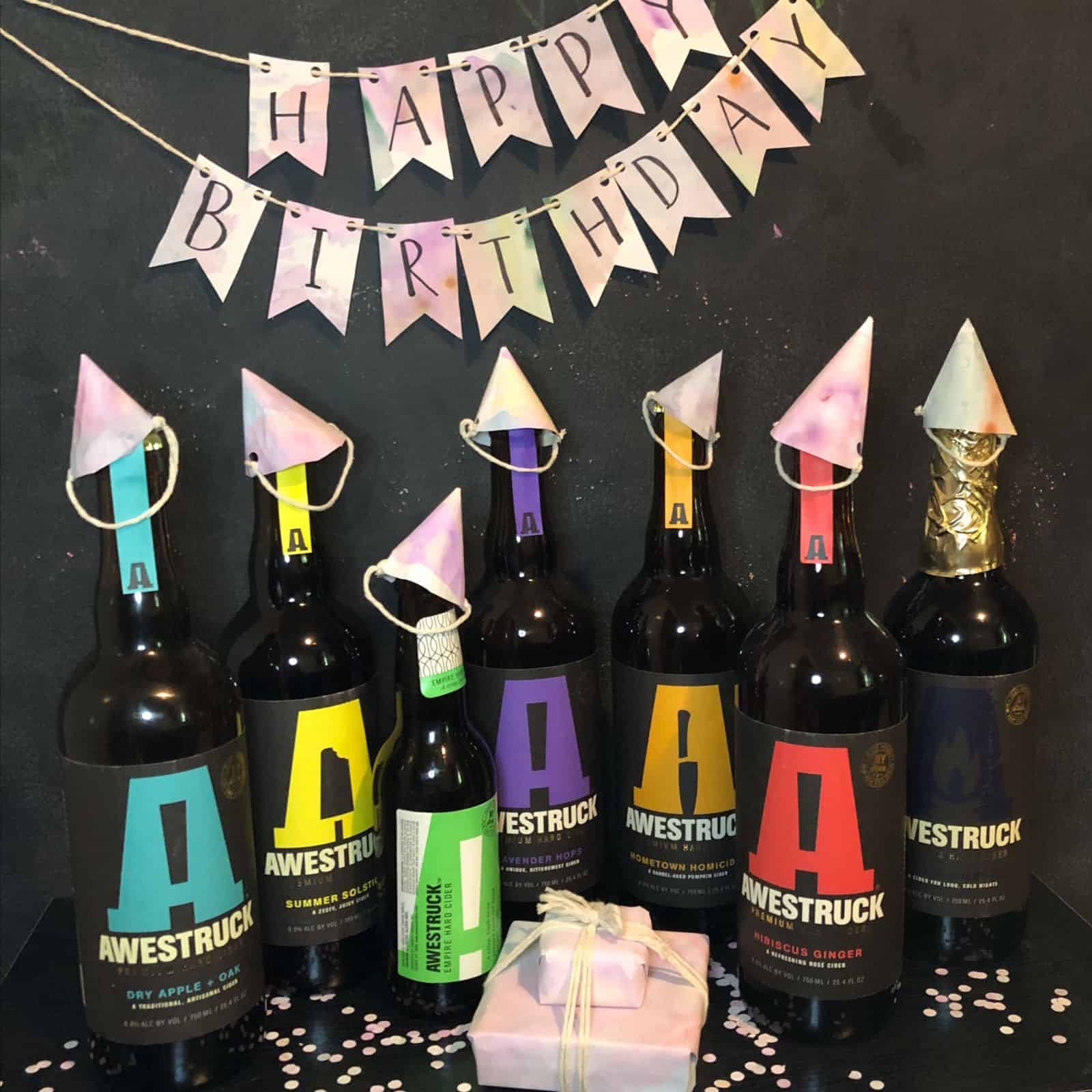 Awestruck celebrated this milestone in early July with a party at its taproom in Sidney. It's got a bunch of other fun stuff going on this summer as well, like popping up at New York State farmers markets, canning its popular Hibiscus Ginger cider, the release of its Summer Solstice cider with sour cherries and lime, and the debut of cider slushies!
We've also gotten wind of The Awestruck Foundation, a new initiative that it has in the works, as a way to honor the beauty and awe of apple trees. There haven't been too many details released yet, but Awestruck says it plans to "raise money to plant and maintain apple trees on municipal land for all to enjoy." What a cool idea, right?
Visit Awestruck Ciders at 8 Winkler Road in Sidney, New York.