Virtue Cider is Michigan-proud, through and through (in fact, many of its ciders cite the state in their names). But it's also got close ties to Chicago, the closest big city to its HQ in Fennville, MI. The Windy City is where Virtue Cider's founder, Gregory Hall, made his mark on the brewing world at Goose Island, and in fact, Chicago is where Virtue debuted its first products in 2012. On July 7, Virtue will launch two new ciders, Northcider and Southcider, as love letters to the city of Chicago.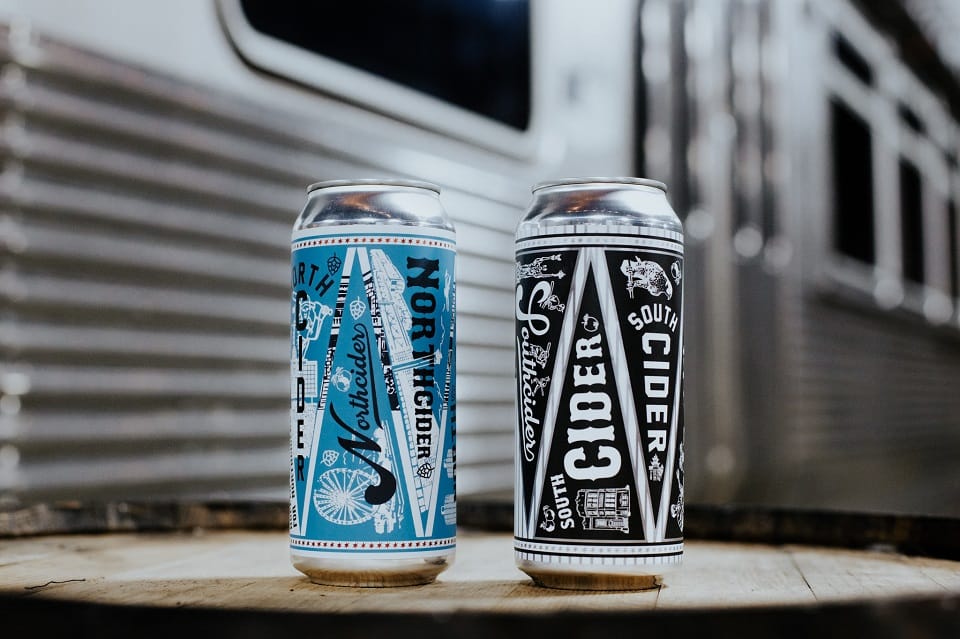 The north/south theme is a reference to the crosstown baseball series (Cubs vs. White Sox) that takes place each summer, as well as a nod to Chicago's neighborhoods. Each of these ciders offers a different flavor profile meant to inspire friendly rivalries and discussions. Northcider is a blend of Michigan apples fermented on site at Virtue Cider, then dry-hopped with Centennial and Cascade hops for a crisp and refreshing bev weighing in at 6.7% ABV. Southcider is also crafted in Virtue's cider houses with all Michigan Apples and blended with botanicals, for a slightly sweet cider with gentle vanilla notes and 5.5% ABV.
Both Northcider and Southcider will be available starting July 7 in 16-ounce cans and on draft in very limited quantities around Chicago and at Virtue's Tap Room in Fennville, which is open seven days a week. If you get to try these special Chi-town ciders, let us know which team you're on: Northcider or Southcider!