The deeper you dig into the flavors and styles of cider, the more interesting the story gets. Though as an industry and consumer base we use this one big, overarching category — "cider" — to talk about fermented apple juice, cider isn't a big categorical bucket; it's a map, covered in mountainous peaks and fertile valleys and winding roads, each one carving a path from the land to you.
The impact that each growing region has on cider can't be overstated. There is the soil and climate (the terroir), of course, as well as the native yeasts and bacteria that grow on the fruit and live in the air in that area. Cidermaking tradition and the local culture are also hugely important, as the influence the orcharding techniques and the methods used in the cellar — like how things are blended, what kinds of vessels the liquid is aged in, and so on. It also informs how cider is shared and consumed. Perhaps nowhere in the world is this more apparent than in the Basque region of Europe, where cider is inextricably fused to the culture.
The origins and importance of Basque cider is worthy of its own book, let alone its own article, but the basics are that in the Basque region, a little slice between Spain and France in the Western Pyrenees mountains, cidermaking is a centuries-old treasured tradition. Local cider houses (sagardotegi) make cider (sagardo) using local high-tannin, high-acid apple varieties, like Andoain, Gorri and Burgo. The juice is fermented using native yeasts, and it is aged in large chestnut casks or barrels; the resulting cider is sharp, dry and wild. It's usually bottled still and then poured from a height to aerate it, and slightly carbonate it, as it hits the glass. There are a number of local traditions surrounding cider, including txotx season, usually January through April, when Basque cider houses welcome locals and tourists to sample cider right from the barrel.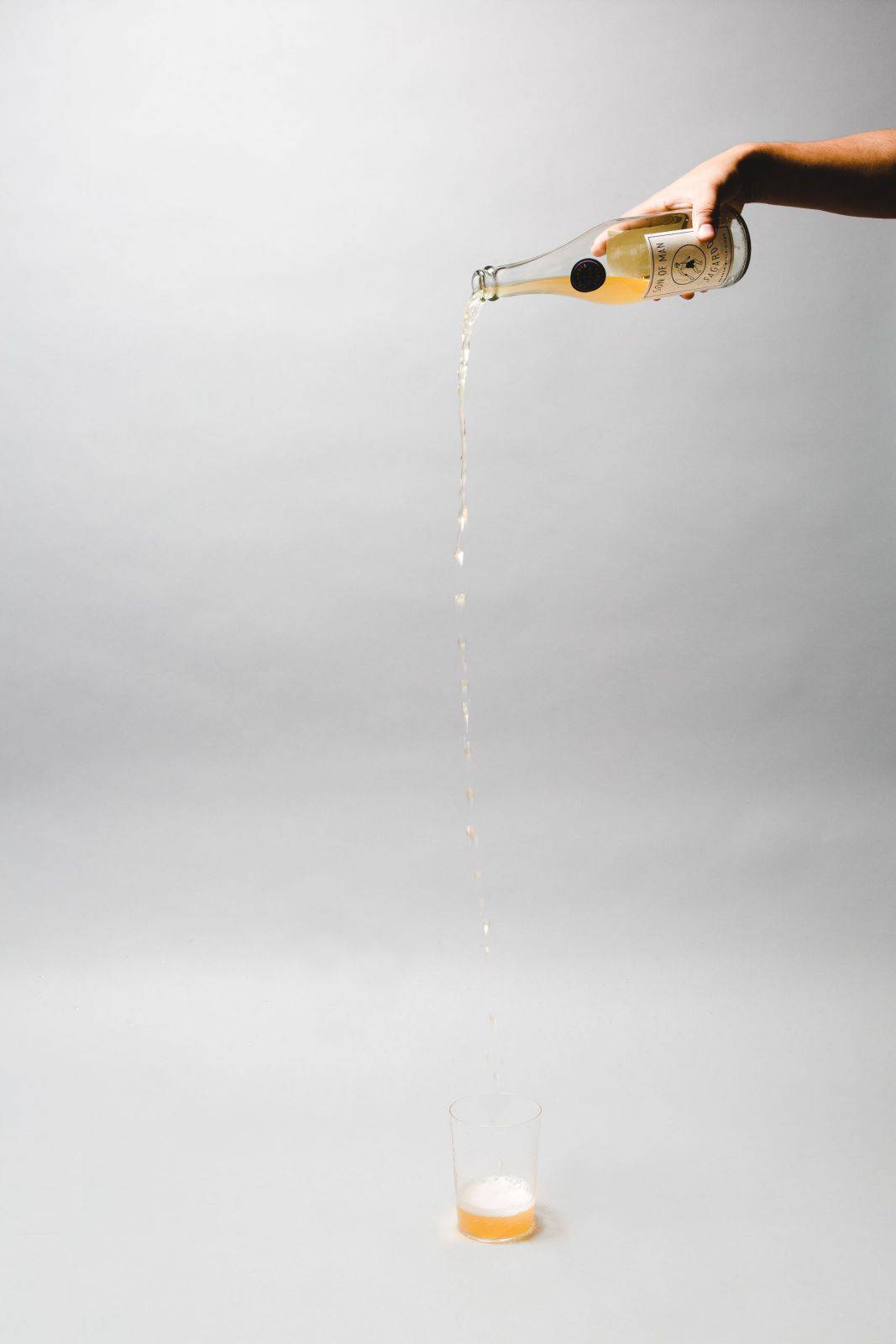 There is a lot more to learn about Basque cider, and we encourage you to read and research to your heart's content. One exciting thing that we've been seeing is that more cidermakers here in the US are experimenting with, and paying homage to, this style. We've already introduced you to Son of Man from Oregon, Jasper Smith's love-letter to Basque cider. But with increasing frequency, Basque-style and Spanish-style ciders are making appearances on cideries' lists: There's Liberty Ciderworks' Garratza (Spokane, WA), Bee Well Mead & Cider's Over the Hill (Bellaire, MI), ANXO Cider's Sidre Verde (Washington, DC), Brooklyn Cider Houses' Raw (New Paltz, NY), Titled Shed's Inclinado Still Cider and plenty of others.
One new release that also not only pays homage, but actually incorporates imported Basque cider, is Shacksbury Cider's Luna. This is the first release in the new Shacksbury Cellars line, a series of innovative special-release ciders, hybrid wines and co-ferments, that speak to Shacksbury's experimental roots. Luna is a "cosmic fruit wine" that's a blend of Basque cider from Ainara Otaño of Petritegi Cider House blended with local Vermont La Crescent grapes, available first to its Cider Club members. This cider/wine genre-bending blend is dry and complex, with a jolt of acidic electricity coming from the locally sourced wine grapes.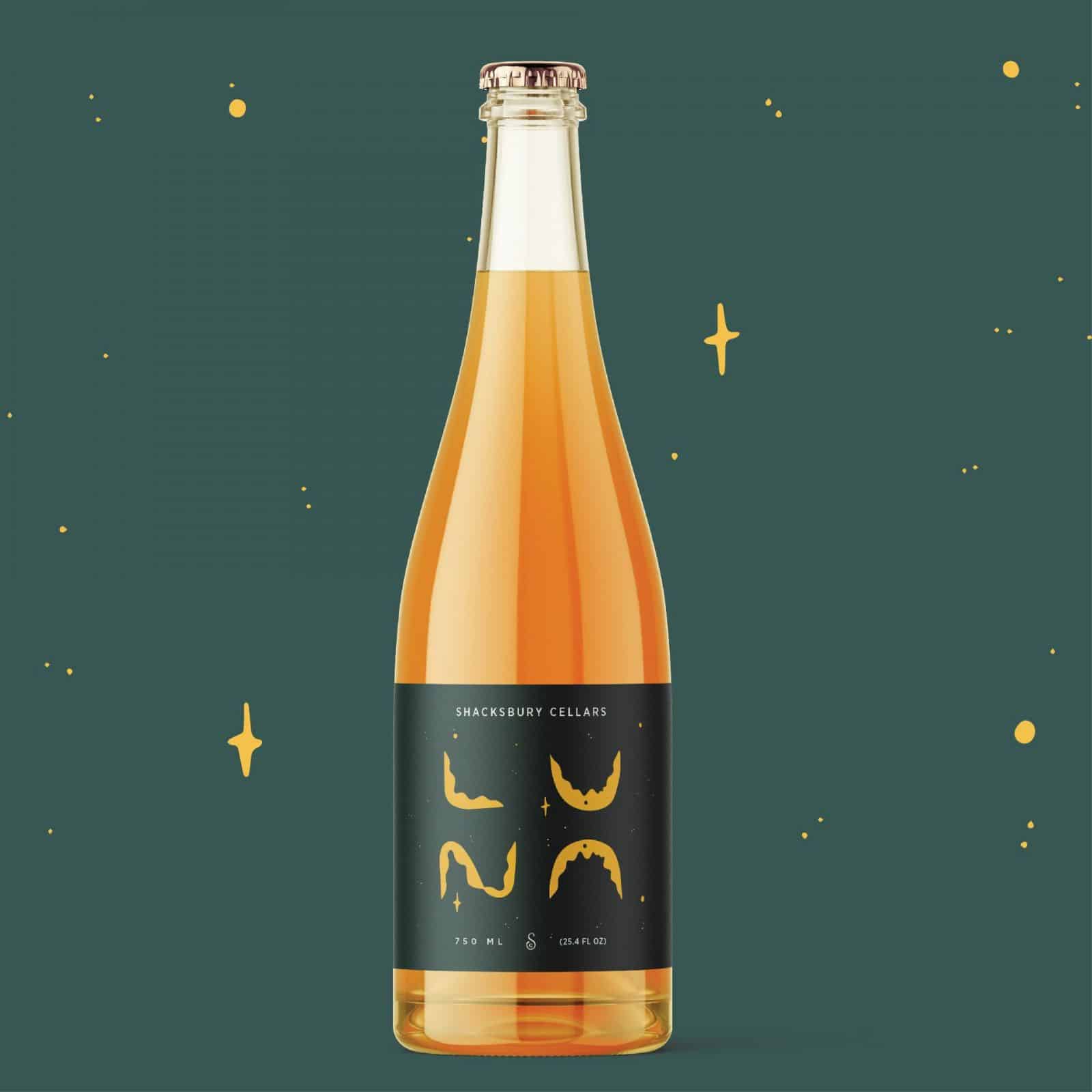 "We like to take cues from the natural wine world, and we're constantly inspired by products from other regions," says Luke Schmuecker, a partner at Shacksbury. "We like apples, we like grapes, we like blending things together … We're easily distracted by things that taste delicious."
According to Katherine Arts, Shacksbury's marketing manager, the Luna's bright, tannic flavor washes over your whole palate, from the tip if your tongue to the very back of your mouth.
"It's kind of unique," she says. "Le Crescent is an incredibly aromatic grape; some people compare it to muscat. But because of the acidity, it's like a sour gummy worm compared to a regular gummy worm."
Shacksbury has been a proponent of Basque ciders for awhile now; one of its core canned offerings, Arlo, is a sessionable take on the style, and a great "gateway," as Schmuecker puts it, for anyone new to the style. It's made with Petritegi cider, which is fermented in Spain, shipped to Vermont, and blended by Shacksbury with New England fruit.
In Schmuecker's opinion, there are a few factors at play when it comes to the rise of Basque-style ciders being made in the US.
"During COVID, people haven't been able to travel, and I think people are missing that. This is speculation, but I feel it too, we're longing for those new experiences," he says. "One of the other things is that there's this everyday pleasure to it [Basque-style cider]; there's a community experience — it's just everything that we can't have right now bundled together!"
To be one of the first to try Luna, check out Shacksbury's Cider Club. And if there are other Basque-style ciders made by your local cidery, let us know in the comments, or DM us on Instagram. We want to try them all!
Feature photo: Shacksbury Cider