In our column, "Cider Loves Food," contributor Meredith Collins (blogger extraordinaire at Along Came a Cider) is looking at different cuisines and finding the perfect ciders to help take your meals to the next level.
It's so warm here today that I had to rescue my potted basil from a sunny window. Eek! This seems like the perfect time to begin transitioning from delightful spring cuisine to the most revered of all summer culinary techniques: grilling! Whether you prefer charcoal or propane, vegetarian proteins or slabs of red meat, there are grilled dishes perfect for you. The best part is that cider, with its wide range of ABVs, levels of acidity, flavor profiles and so on, is the ideal beverage companion for a cookout feast. 
Here's just a few of the cider and grilling pairings that I'm excited about this summer!
Grilled Watermelon Salad with Feta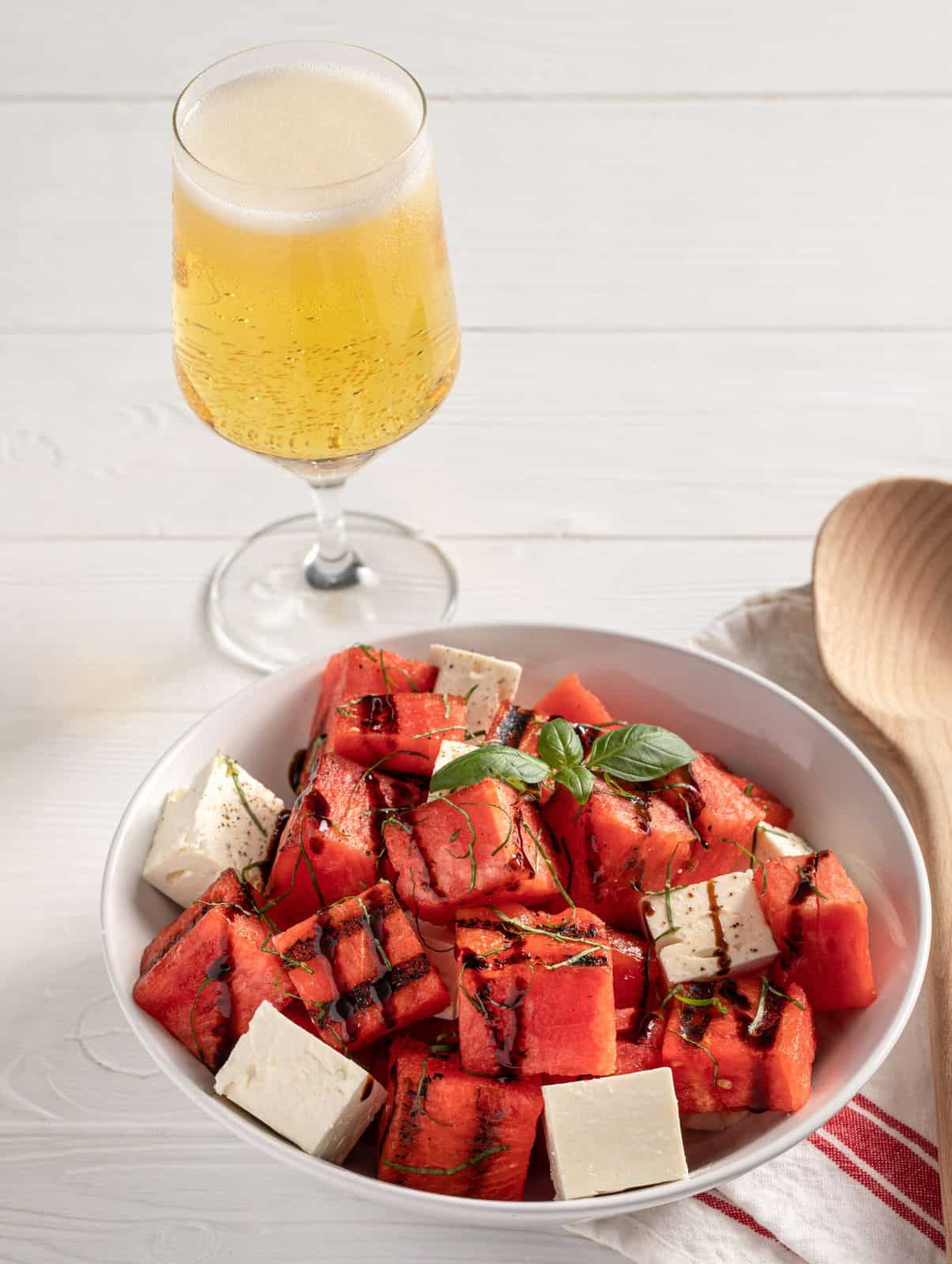 Watermelon is one of summer's most perfect foods! Eating it raw is a treat, but flipping it a couple of times on the grill concentrates those juicy flavors even more. This appetizer salad harnesses the salty zing of feta to make the fruit really pop, and stimulates the appetite beautifully. I recommend pairing this salad alongside a cider with off-the-charts acidity; this is the perfect time to bring the funk. Graft Cider's Birds of Paradise is a perfect choice. 
Shrimp Skewers with Pineapple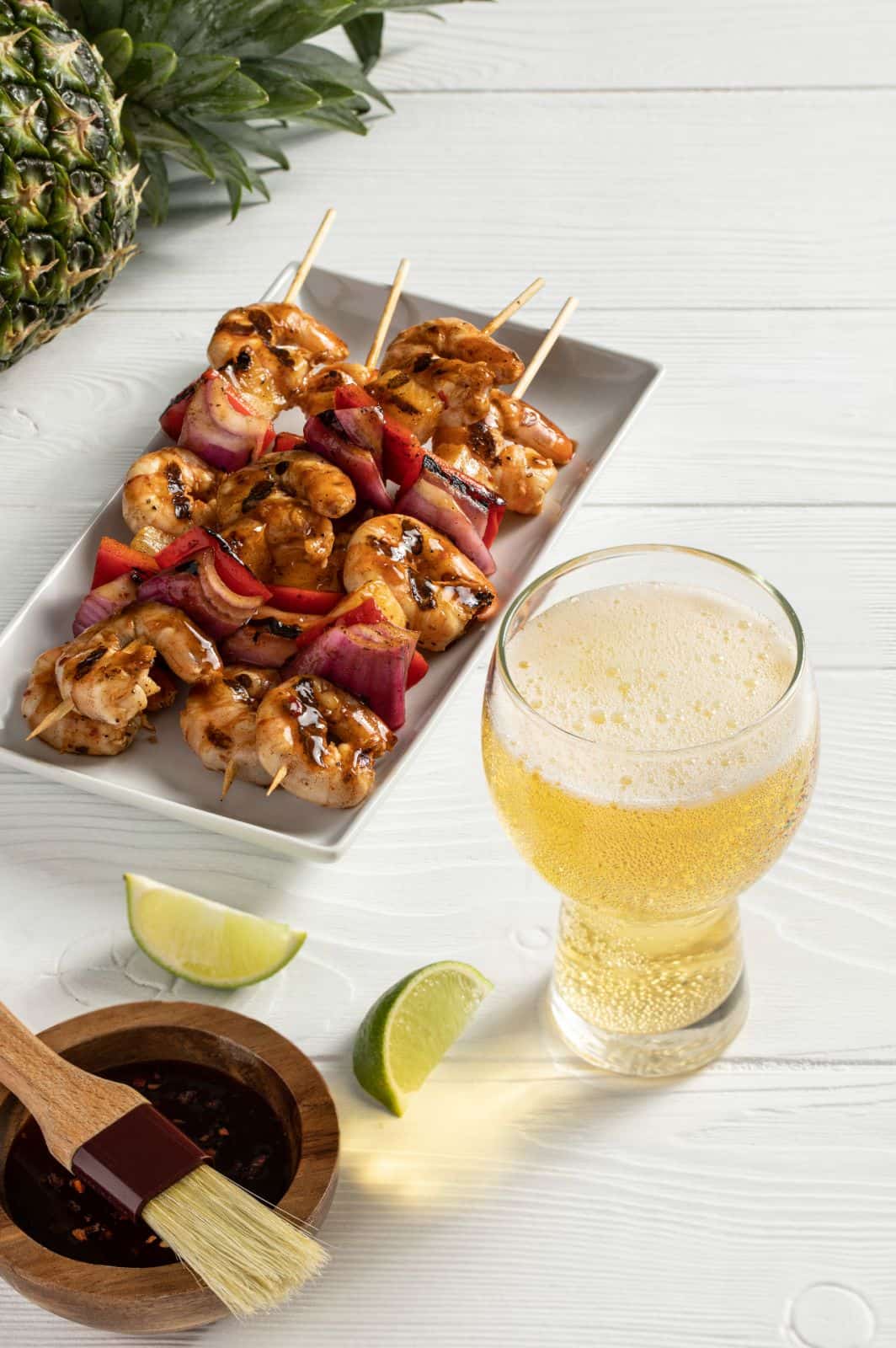 This is another simple appetizer that's quick and delicious. Grilling shrimp takes less time than you'd think! Thread it on skewers with chunks of pineapple for a tropical delight. I like to serve these Shrimp and Pineapple Kabobs with a smoky chipotle salsa and Tieton Ciderworks' Yakima Valley Dry Hopped Cider. A hopped cider brings super-fresh notes of citrus, pine and fresh herbs. Wonderfully green aromas and a strong sparkle complement the natural sweetness of shrimp and pineapple. 
Grilled Bread Salad
This might sound a little strange, but trust me. A Grilled Bread Salad like this cool one with broccoli rabe and summer squash is a beautiful use of your grill. My CSA always provides plenty of summer squash, so I keep my eyes open for new tasty ways to use it, and this definitely counts. I recommend this with a crushable semi-dry cider, like Golden State Cider's Save the Gravenstein. 
Glazed Grilled Carrots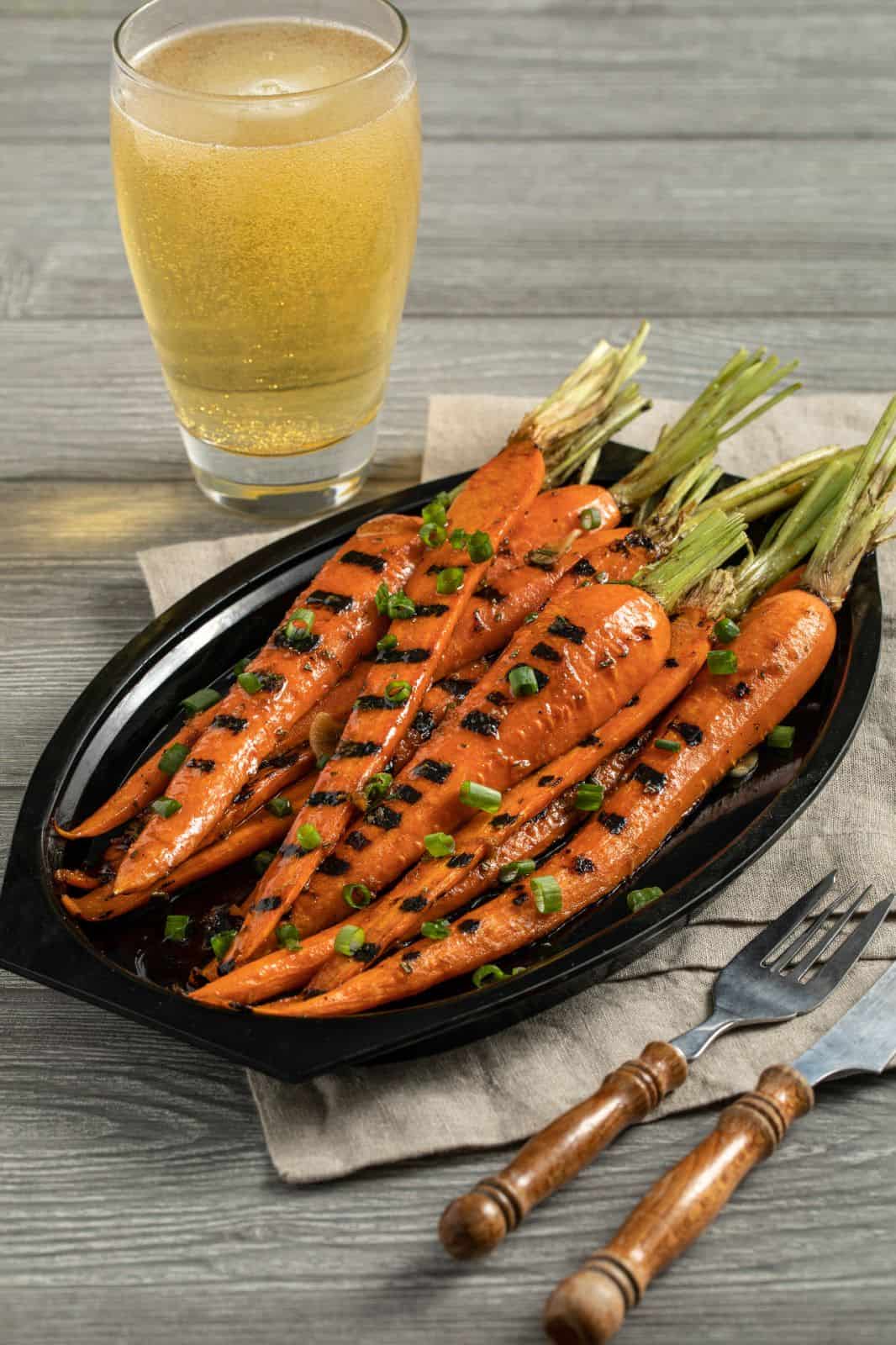 You can never have too many side dishes at a cookout. It may not sound like much to grill up a few carrots, but something about a lick of heat and a well-put-together glaze makes the end result much more than the sum of its parts. I like the New York Times recipe for Glazed Grilled Carrots. This preparation brings out carrots' natural sweetness, and that sweetness pairs well with perry. Finnriver's Perry is a classic one, and the perfect compliment to this dish. Because not all of the natural sugars in pear juice are fermentable, even a perry fermented to dryness will taste somewhat sweet.
Steak with Chimichurri
For many grillmasters, no summer is complete without grilling a steak. For these folks, I offer a recipe for Coffee Rubbed Skirt Steak with Chimichurri Sauce from Mark Bittman. On the cider side, this is a situation when you want big, big flavors, otherwise your beverage will disappear against the bold chimichurri sauce. My recommendation is either a pineapple cider, like 2 Towns Pacific Pineapple Cider, or a Tepache, like Rev Nat's Tepache!. The cool and different thing about Tepache! is that it's actually just fermented pineapple. Try both and see what you like best!
Foil Packet S'mores/Chocolate Banana Boats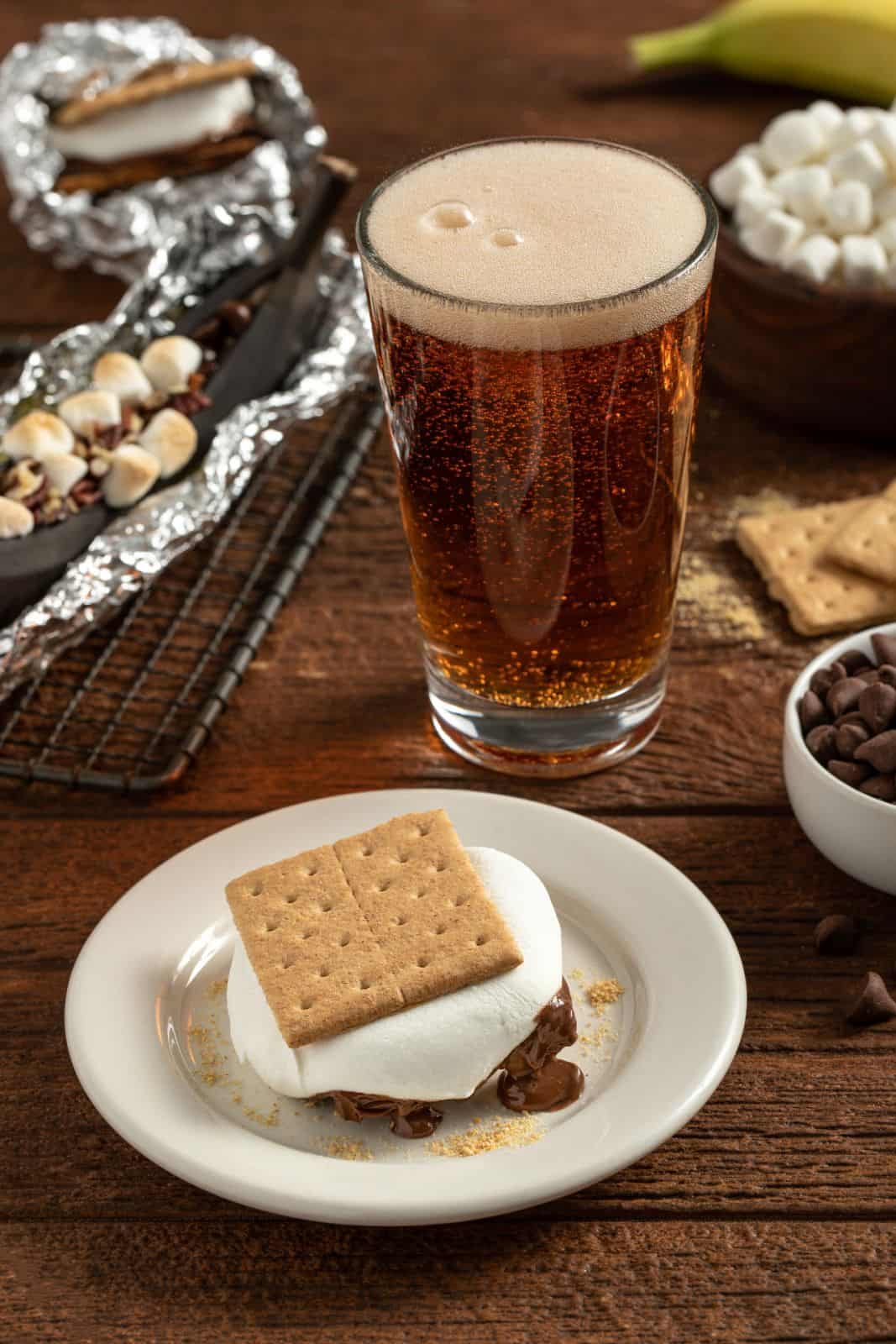 There are some awesome fun grilled desserts, like Foil Packet S'mores or Chocolate Banana Boats, that will be exciting for the cider crowd and the under 21s at your summer cookout. For a cider pairing with these sweet treats, I'd go with a high-acid fruit bomb. The Americran from Citizen Cider makes a great choice! The cranberries are co-fermented with apple juice for this cider, so the integration is seamless.
With all of these cider and grilling options, you'll be rocking your BBQs from here until Labor Day! Your options are limitless; just keep in mind a few pairing strategies: You can match intensities, pair like with like, highlight a contrast, complete the dish, or match the origins of your food and your cider. Any of those ideas will help you find just the right cider for whatever you've got cooking on the grill!