Cider drinkers owe a great debt to Virginia. As the site of the first permanent settlement in the New World, early settlers quickly planted apple trees so they could make hard cider, since barley and hops for beer were much more difficult to cultivate.
Years later, some of the most important people in Virginia's — and America's — history embraced the apple beverage, including our first three presidents: George Washington bribed Virginia voters with hard cider when running as House Representative. John Adams drank a glass of it every morning before work. Thomas Jefferson fueled the American spirit by claiming that American apples and cider were far superior to those from the Mother Country.
Today, cider culture remains alive and well in Virginia, and the Charlottesville area boasts the highest concentration of cideries, with 5 of the state's 21 cideries operating in and around C-Ville. So, raise a pint and toast our forefathers with their drink of choice at these Charlottesville area cider destinations!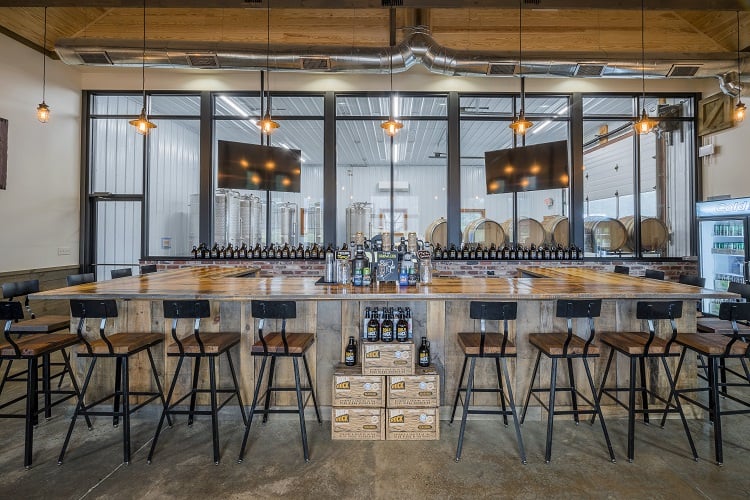 Bold Rock's flagship location in Nellysford, about 40 minutes from Charlottesville, came about by chance. Over thirty years ago, Bold Rock's co-founder John Washburn bought the property with plans to open some kind of farm down the road. As craft beverages became more and more popular, Washburn decided that a craft beverage operation was the way to go as the best way "to celebrate the rural beauty of the land and give it a higher purpose towards generating community and allowing guests to bask in the splendor of the property," explains Lindsay Dorrier, VP of Operations.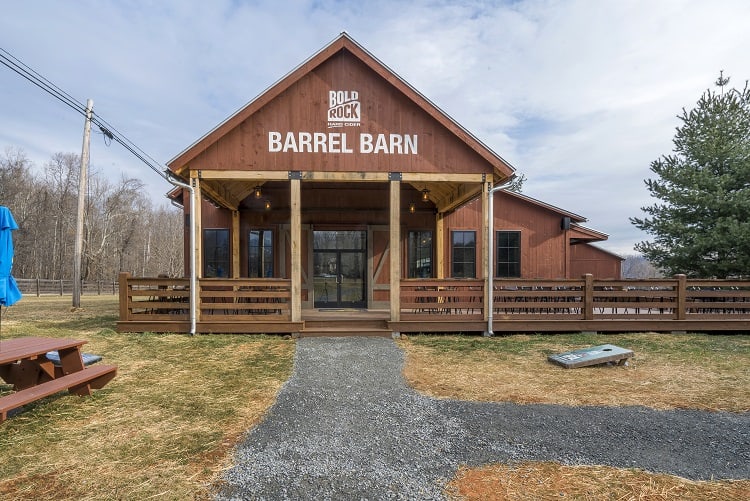 So, Washburn paired up with one of the most famous cider experts in the world, Brian Shanks, and they've enjoyed substantial growth since opening in 2012. Recently, they renovated their original production facility in Nellysford to create the Barrel Barn, a space Dorrier describes as "being dedicated to delving deeper into the craft of cider production where we can develop innovative new styles including barrel-aged varieties, fortified cider and cider crafted with a variety of yeast inputs." 1020 Rockfish Valley Highway, Nellysford, VA; (434) 361-1030.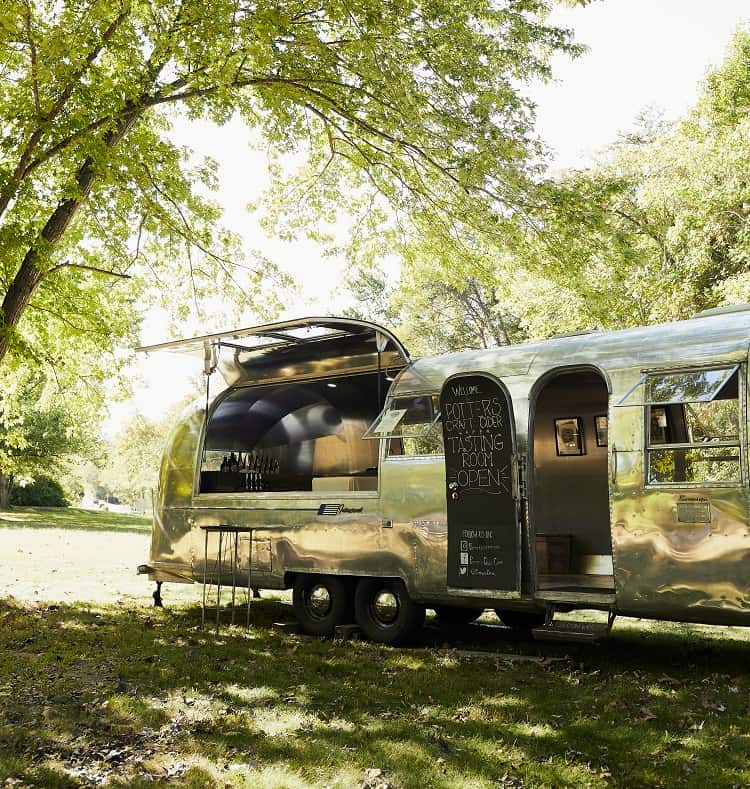 Potter's Craft's production facility sits about 20 minutes north of Charlottesville but isn't open to the public due to its lease terms. So, Potter's opened a Tasting Room & Cider Garden in a space it shares with The Bridge PAI, a progressive arts initiative. However, several on-site events are hosted at the cidery, including an open house every November as well as its biggest soiree every December, Wassail. This celebration continues the medieval tradition of wassailing, a combination of drinking hot mulled cider while singing to the orchard and yelling at evil spirits to ensure that the next year's apple harvest will be strong.
"These events are always a big hit," shares Kyle Petrozza, Potter's Media Relations and Cider Share manager.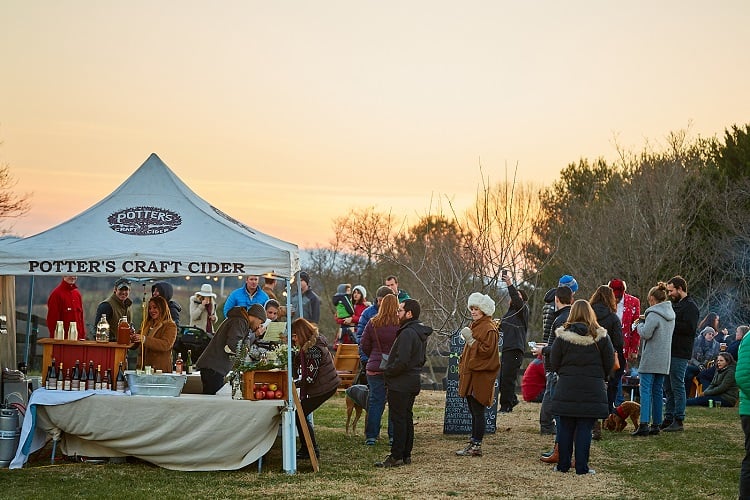 The founders selected Charlottesville because "it's a hub for locally and well-sourced food, wine and beer, with a population that energetically supports and appreciates their producers and providers," explains Petrozza. He also credits the abundance of orchards in Albemarle County as attracting the cidery to put down roots there.
"Charlottesville was selected for its proximity to the apples themselves, which is important since we only use Virginia-grown apples in our cider," he notes.
Keep in mind that the tasting room and cider garden in Charlottesville's Belmont neighborhood is only open on Fridays and Saturdays. 209 Monticello Rd., Charlottesville, VA; (434) 964-0271.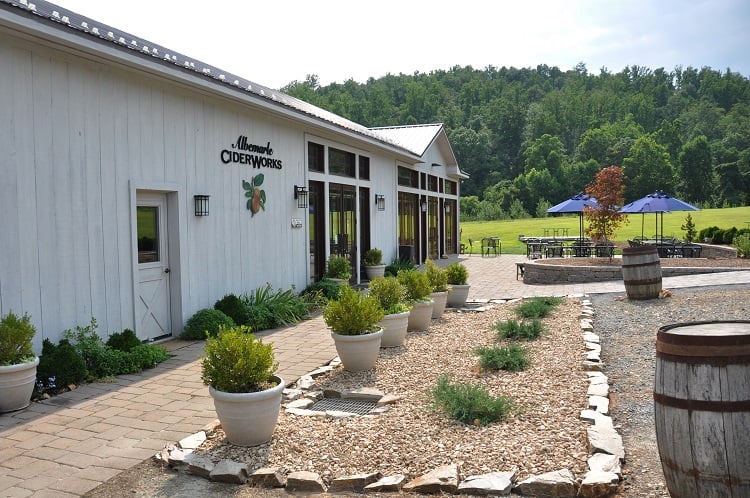 Thirteen miles southwest of Charlottesville, Albemarle Ciderworks was born out of two retirees' opening the Vintage Virginia Apples orchard. After living most of their lives in Charlottesville, Bud and Mary Shelton were ready for country life and to work the land, first with a garden. Apples came later, after their daughter Charlotte, now CEO of both Vintage Virginia Apples and Albemarle Ciderworks, was inspired by a rare and heirloom apple tasting she experienced at Thomas Jefferson's Monticello orchard in 1992.
"When their parents [Bud and Mary] retired to a farm in North Garden and started the orchard, their sons and daughter decided to start the cidery," explains Anne Shelton, who is their granddaughter and current general manager of cider operations. It took more than a decade after the orchard's roots were planted, but Albemarle CiderWorks finally opened its doors in 2009.
The decision has paid off as cider's popularity in the area continues to grow.
"Cider is becoming easier and easier to find at many of Charlottesville's local bottle shops, as well as larger stores such as Wegman's," Anne shares.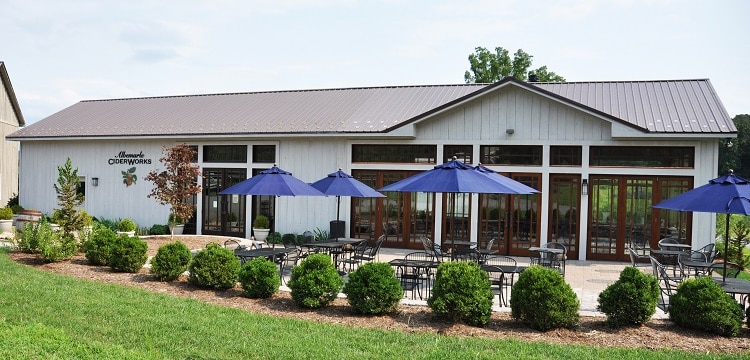 Plus, the cidery helps bring more people to the orchard for live music on many Saturdays and Sundays, as well as during special events like its popular April gatherings, the Apple Blossom Festival (happening this year on April 14) and Hard Cider Run (April 21). 2545 Rural Ridge Lane, North Garden, VA; (434) 979-1663.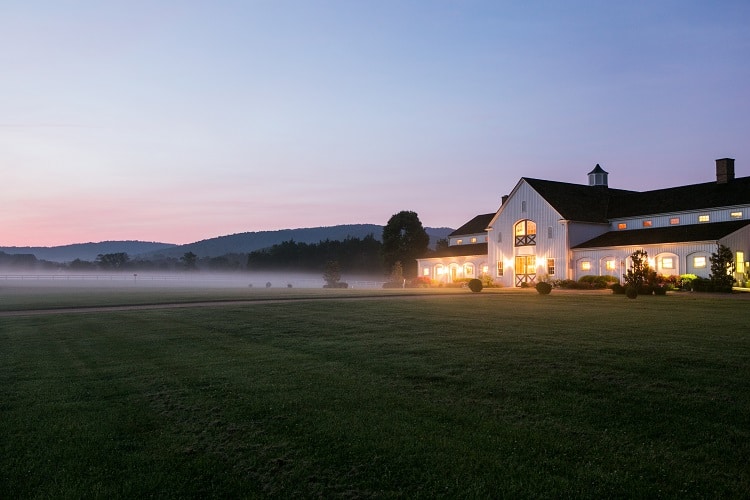 Like Albemarle Ciderworks, Castle Hill Cider also got its start as a farm, specifically for cattle. Yet, the owner wanted to tap into the best uses of this acreage, and he decided to hire an architectural firm to conduct feasibility studies. In a twist of fate, Castle Hill's current cider maker Stuart Madany worked on those feasibility studies. The studies concluded that the land had once been home to a large orchard responsible for growing what's believed to be the first Albemarle Pippin apple variety.
"The history, financial analysis, and the reputation that Virginia has for highly flavored apples led to starting the cidery," Madany explains.
Madany takes that history seriously and takes it to the extreme by utilizing Qvevri in his cider making process, an egg-shaped earthenware vessel utilized in ancient times to make wine in the ground. Today, Castle Hill has eight of these devices on the property, churning out what may be the world's first cider made using a Qvevri.
"There is no single way to say what impact they have on flavor as there are so many variables in how we utilize them," Madany says. When dry and aged cider are fermented in them for months with stirring of lees, the qvevri produced a super-minerally austere cider. More recently, the team created a lush and complex cider by utilizing the Qvevri's low temperature and natural circulation-supporting shape to promote a slow, wild ferment. 6065 Turkey Sag Rd., Keswick, VA; (434) 296-0047
Blue Toad Hard Cider brings a taste of New York to its cider by combining apples grown near both Rochester, New York and Tyro, Virginia. The three founders grew up in New York and started Blue Toad in a garage there in 2013. Today, co-owner Todd Rath operates the cidery's Afton, Virginia pub and tasting room, located 20 miles east of Charlottesville, as well as its cidery at High View Farm, located 45 minutes from C'ville.
Why here?
"Nelson County is home to over 40 craft wineries, breweries, distilleries and cideries," Rath explains. "The Blue Ridge Mountains offer a great growing season, as well as their beauty."
He also notes the allure of being within nine miles of 400 acres of apple farms as another selling point for putting down roots in the area.
The pub and tasting room in Afton features a short, but tasty, food menu. The menu includes fried appetizers, sandwiches and salads, plus there are Fish Fry Fridays every week, from 4–8 p.m., featuring fish cooked up in a cider batter. Over at the farm cidery in Roseland, guests will find seven taps pouring a selection of flagship and seasonal ciders, like the popular black cherry hard apple, as well as some house favorite blends, including Dirty Blonde, a combination of Blue Toad's Blue Ridge Blonde and ROC Hard Amber. 426 Winery Lane, Roseland, VA; (434) 760-9200.
We also can thank Virginia for starting one of the best weeks of the year: Cider Week! In 2012, Virginia was the first state to launch a week-long celebration of this historic beverage, declaring the week before Thanksgiving as Cider Week Virginia. Now, dozens of cider weeks take place in America, and we can only hope that more states and cities join in each year. In Charlottesville, Cider Week events include cider tap takeovers, cider cocktail competitions, and cider-paired dinners and desserts.
Outside of Virginia's Cider Week, plenty of other cider celebrations happen throughout the year, including the annual Lockn' Music Festival in August, sponsored by Bold Rock, and Castle Hill's CiderFest held during Labor Day weekend. Virginia's hard ciders also get attention at several beer festivals, including the Know Good Beer Festival, or KGB Fest, which always provides for multiple cider options and happens twice per year, in January and May, at Ix Art Park.
Drinking Cider at Orchards
It doesn't get more farm-to-cup than drinking cider while admiring the trees where its apples were grown, and Charlottesville has several orchards that double as cider taprooms. Besides sipping cider at Blue Toad, Albemarle and Castle Hill's orchards in their on-site taprooms, you can sip cider at Bold Rock's satellite locations at the orchards they source apples from: Chiles Peach (18 miles from Charlottesville) and Carter Mountain, right in Charlottesville. Dorrier says Bold Rock wanted to open taprooms at these locations "to create a distinct connection between local craft cider and the core input, local apples." He hopes that Charlottesville will serve as a mid-Atlantic epicenter for cider, as the beverage continues to gain prominence across the country.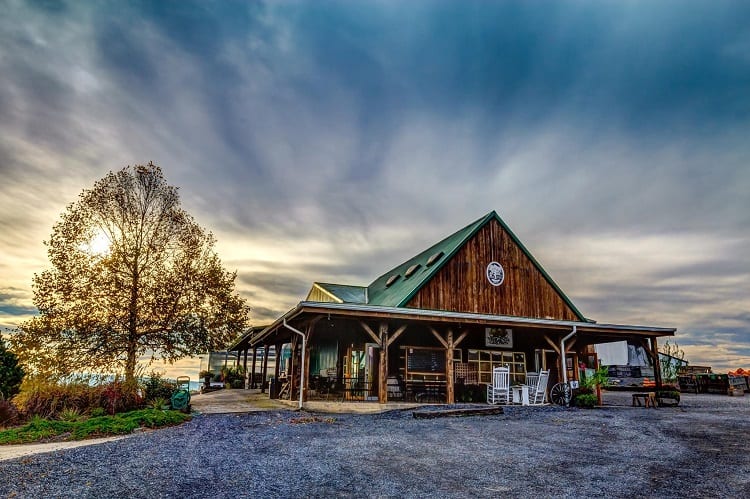 Cider lovers can also make the trek to Old Hill Cider in Timberville, Virginia, located 80 miles northeast of Charlottesville near the West Virginia border. This cidery operates out of the Showalter's Orchard, a working farm that offers pick-your-own apples, a greenhouse, and lots of fun festivals and events in a stunning mountain view setting.
Dining in Charlottesville
Luckily for cider fans, many of Charlottesville's restaurants are hip to the area's growing cider scene and they keep several ciders on tap. For brunch, hit Beer Run, a 900+ craft beer, cider and wine bottle shop and restaurant that usually keeps a couple of ciders on tap to pair with Saturday breakfast tacos or Sunday full-blown brunch entrees.
Or, check out Fardowners, which blends cider mimosas every Sunday using Potter's Farmhouse Dry cider to pair with its lunch-heavy brunch menu.
Other eateries that show the cider love include Lampo, an authentic Italian pizzeria located next door to Potter's cider garden that carries some small-batch ciders and mixes creative cider cocktails. For German fare, go to Kardinal Hall, where you can play bocce while you sip on its (limited) draft or bottle cider choices. And all the cidery industry folks we spoke to pointed to Firefly as another solid option to find several ciders on draft, and where you can get in a few games of skeeball, pool, or pinball.
Where are some of your favorite places to enjoy cider in Charlottesville? Let us know!
Got the travel bug? Check out our cider travel guides to Charlotte, NC, Denver, CO, Grand Rapids, MI, Portland, OR and more!
Castle Hill photo: Kristin Finn