If you want to capture the juicy center of summer, the essence of fall or the buzzy (sometimes soggy) emergence of spring, go camping. Immersion in nature is one of the best ways to stay present, connect with friends or family and unplug from the noise of the world at large. Whether you're a hardcore camping minimalist, or prefer a cushy glamping situation, nearly every state has plentiful parks and campgrounds to explore.
Just as important as packing bug spray and an extra bathing suit is figuring out what you're going to cook and eat while camping. Cooking over a fire or a tiny camping stove presents its challenges, but can also be blissful in its simplicity. When it comes to beverages, our vote is obviously cider! There are so many ciders for camping — truly, one for every mood — from fizzy crushers for afternoon idling, to rustic, bold ciders for midnight stargazing.
Here's our little cheat sheet for all your camping cider needs, so you can get back to locating your favorite flannel and hiking socks: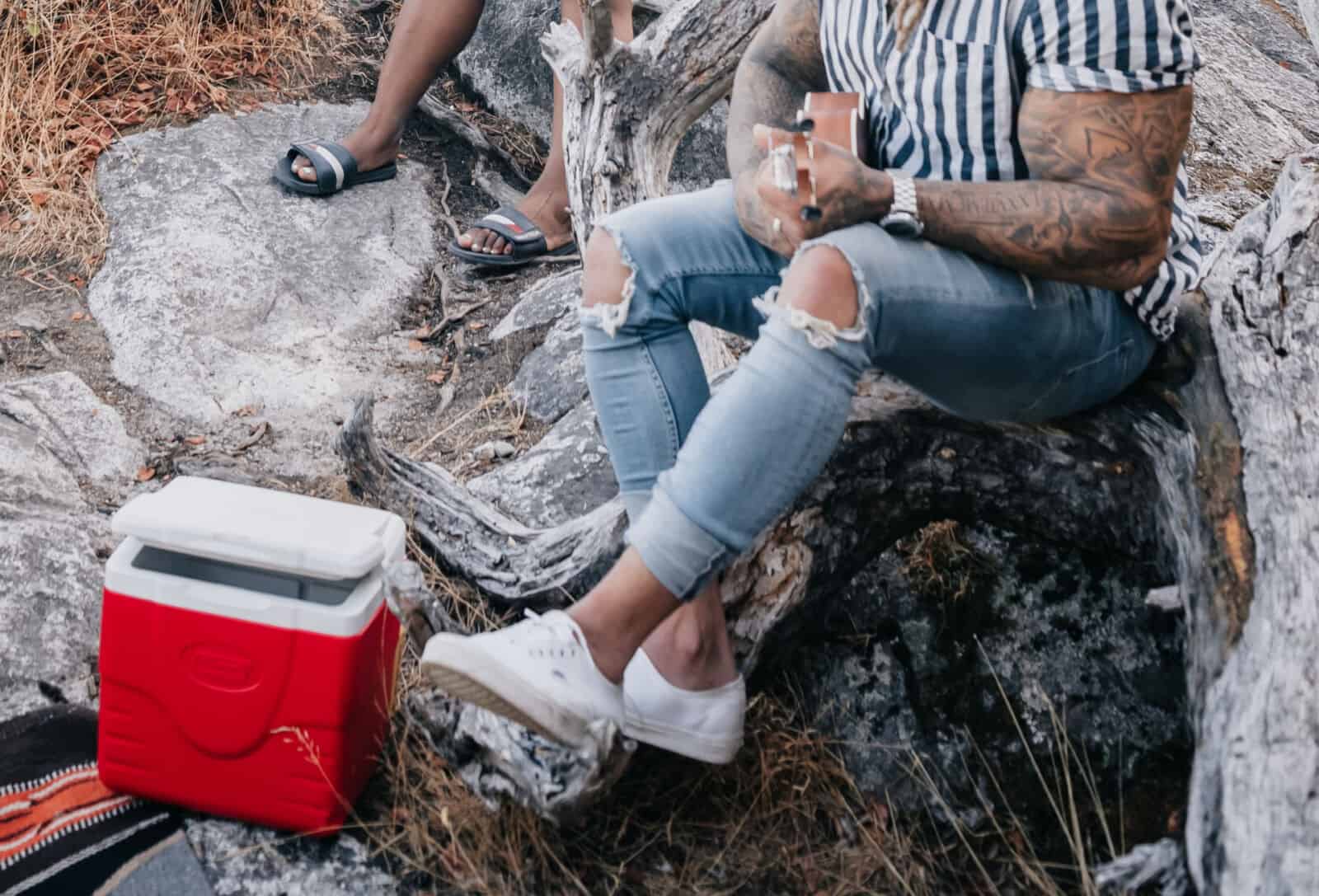 First things first, you're going to need a cooler. Depending on your camping context, this might be the perfect occasion to break out your vintage Coleman or fancy new Yeti. We suggest bringing two coolers: a structured one for food, where items can be easily stacked, packed and otherwise Tetris'd for maximum efficiency, and a soft cooler with cold packs for drinks. This additional cooler not only helps prevent the food cooler from being opened too many times (letting out that nice chilly air), but gives you a tote-along option if you want to bring a few cans of cider along on hiking, canoeing or swimming adventures.
Also, be sure to throw in a couple of can koozies, as well as a few plastic or metal cups, and a wine key if you're toting any 750-ml bottles along. Don't get stranded in the middle of the woods without a way to pull a cork!
Now, on to the ciders:
Bagnums: This up-and-coming cider format is one of the most efficient ways to bring a decent quantity of cider on a camping trip. These handy bags (literally — they have handles) hold 1.5 liters of still cider, which should be plenty to pair with a few campsite dinners. You can even use them to make a Cider Bicicletta if you get the cocktail urge!
Lunchtime Ciders: Providing you're not doing any bouldering or other extreme-ish sports, camping is a nice time for a little day drinking. For lunchtime ciders, we love floral, co-fermented ciders to echo the woodsy environment that's your temporary home.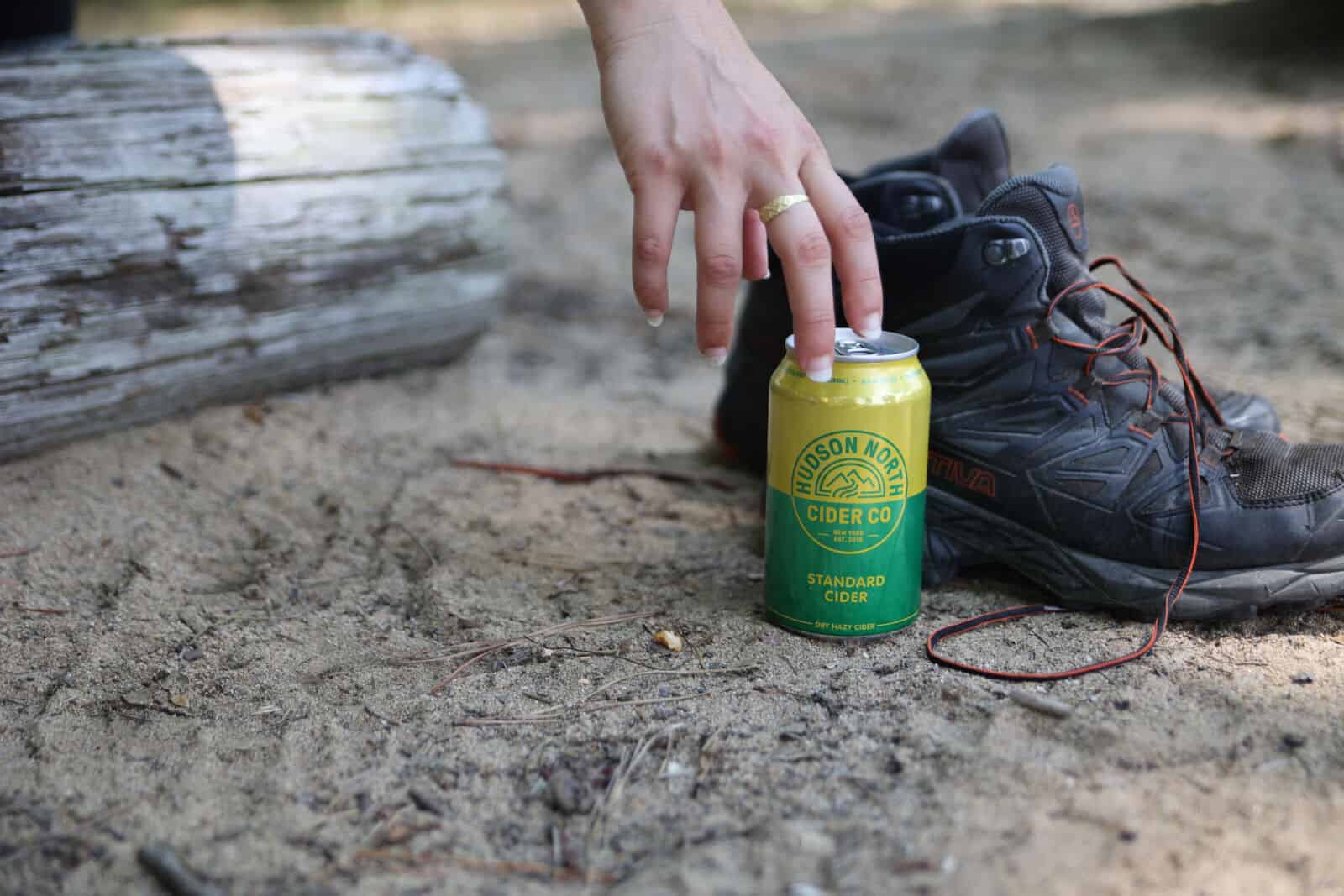 Thirst-Quenching Ciders: For post-hikes and lake swims, hot dogs and an easy-drinking cider are what should be on the menu! Bring a few extra cans, because you know you'll want them!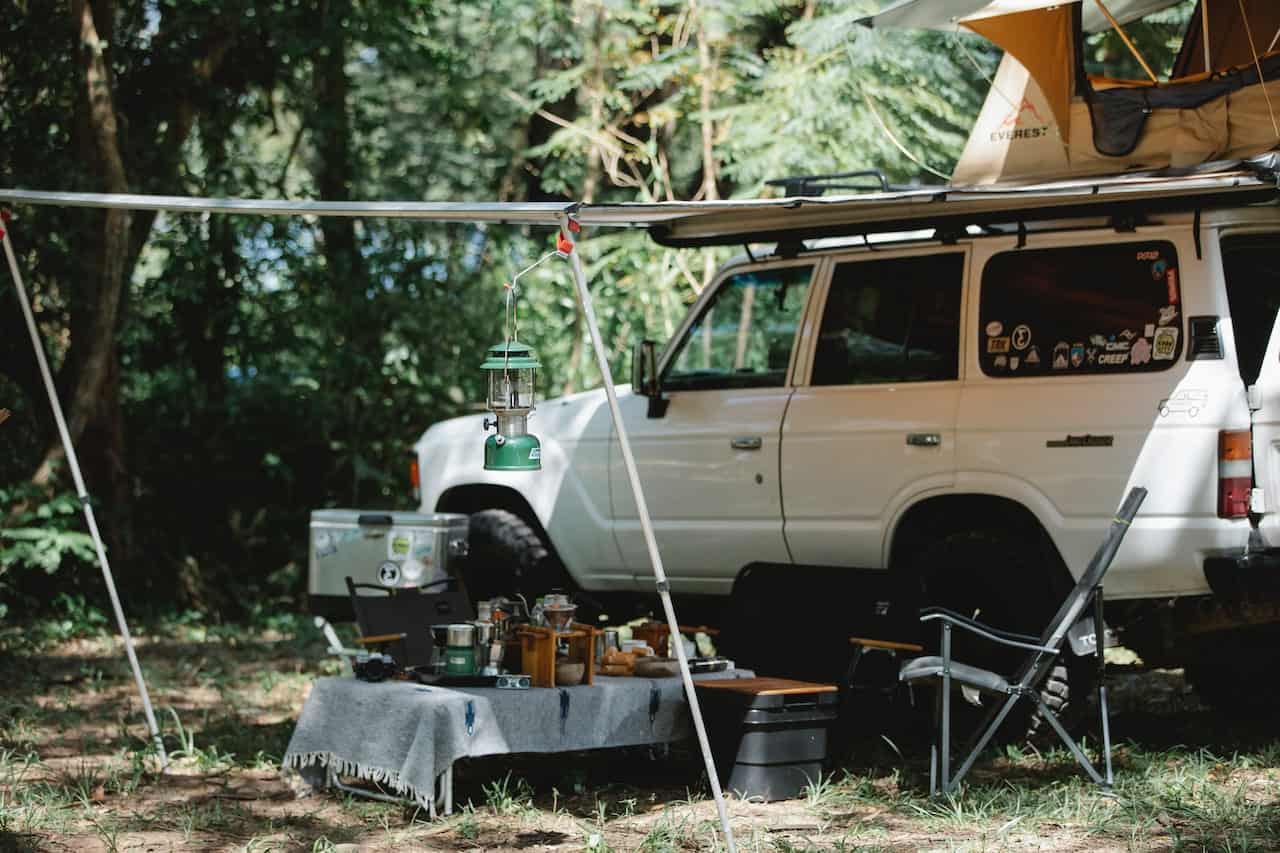 Smoke-Edged, Tannic Ciders: We'd like to challenge the notion that only guzzle-worthy ciders are for camping. For certain moments, like chilling having deep conversations with your besties by the bonfire, try a cider that's complex and mysterious.
Alpenfire's 2021 Dabinett/ Yarlington Mill Estate Cider: This dual varietal combines the aggressive, beautiful bitterness and tannic power of Dabinett with the floral nature of Yarlington Mill for a cider that is expertly balanced. A perfect pairing with s'mores, just saying.
Finnriver Fire Barrel Cider: Echo the curls of smoke coming off the fire with this potent barrel-aged cider, a blend of organically grown cider apples slow-fermented, serving whiskey vibes with notes of leather, dark fruits and spicy heat.
Virtue Cider Belleau Wood 2022: This is Virtue's first cider aged in new wooden foeders, which lends powerfully cozy notes of oak, vanilla and cinnamon.
If You're Backpacking, Hiking or Canoeing In (props): Without a car, you probably won't want to lug the extra weight of cans or bottles, plus keeping things chilled is trickier. This might be a good time to dig out that flask from the back of the junk drawer and fill it with pommeau for fireside sips. Or, if you don't mind toting a bit more stuff, making cider cocktails is easy enough: Fill an insulated water bottle with ice and the pre-mixed, non-cider ingredients, then bring one or two cans of cider to finish the cocktail once you're settled in the for the night. We suggest a cider margarita!
What are your fav ciders for camping? We wanna know!