CO Cellars, the collaborative space in Burlington, Vermont between ZAFA Wines and Shacksbury Cider, just launched a new cider/wine hybrid that is bound to be some of the most exciting juice of the summer: Electric Mayhem. The name, it seems, is an homage to the psychedelic band, Dr. Teeth and The Electric Mayhem, that frequently appeared on the original Muppet Show in the 1970s.
Our love of co-fermented and genre-bending beverages is limitless. ZAFA's owner and winemaker, Krista Scruggs, is no stranger to smashing boundaries in her natural wines, and Shacksbury has dabbled in the art of blending apples and grapes as well, like with its pét-nat rose cider series. CO Cellars is all about collaboration between these two creative entities, as evidenced by its past releases, including BDE (apples, grapes and plums) and LEON! (grapes, cranberries and foraged wild apples). The newest release, Electric Mayhem, carries on the tradition. A blend of La Crescent grapes from Ellison Estate Vineyard and foraged wild apples from Yoder Farm, CO Cellars calls this "a citrusy crusher with a heady floral bouquet and bubbles for days."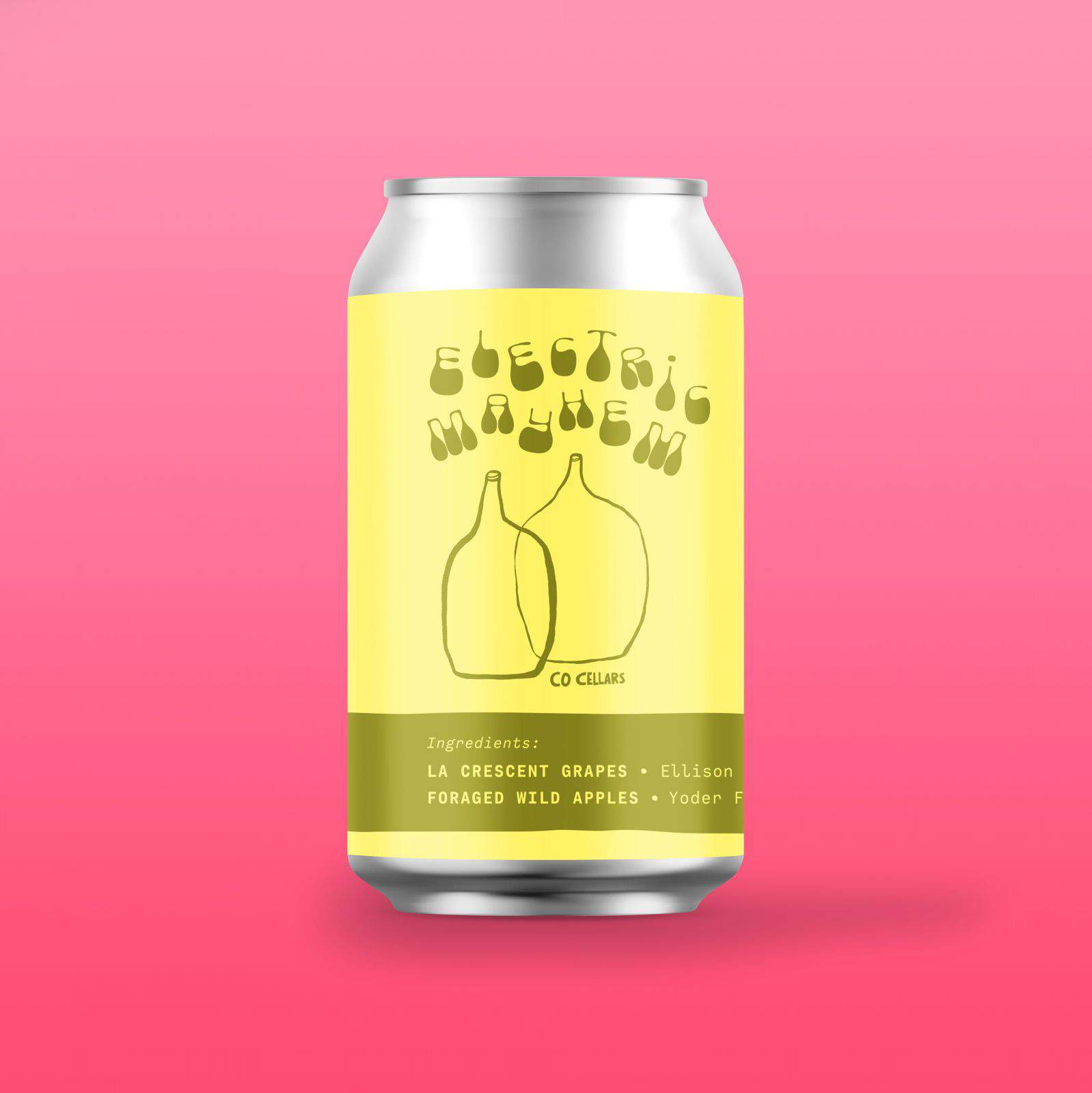 Electric Mayhem is a blend of three wild yeast fermentations: two La Crescent, one which was barrel-aged for 18 months, and the wild apple. There was no sulfur added in production, and the blend was force carbonated to 3 volumes CO2. Coming in at 6.9% ABV, this is the summertime quaff you've been waiting for!
Shop online for beverage delivery from CO Cellars, or, if you're in the Burlington, VT area, order through a different online store for curbside pick-up on Fridays and Saturdays!
Find CO Cellars at 266 Pine St. in Burlington, Vermont; (802) 622-3309.