You know what's a really sophisticated move? Sipping an after-dinner drink from a tiny glass. There's something very "smoking jacket and classical music" about it, but digestives and dessert drinks don't have to be stodgy. Italian amaro and vermouth, aged bourbons and port wine are all common after-dinner sippers, but for cider-lovers, there is a clear winner of all these liqueurs and libations: Pommeau.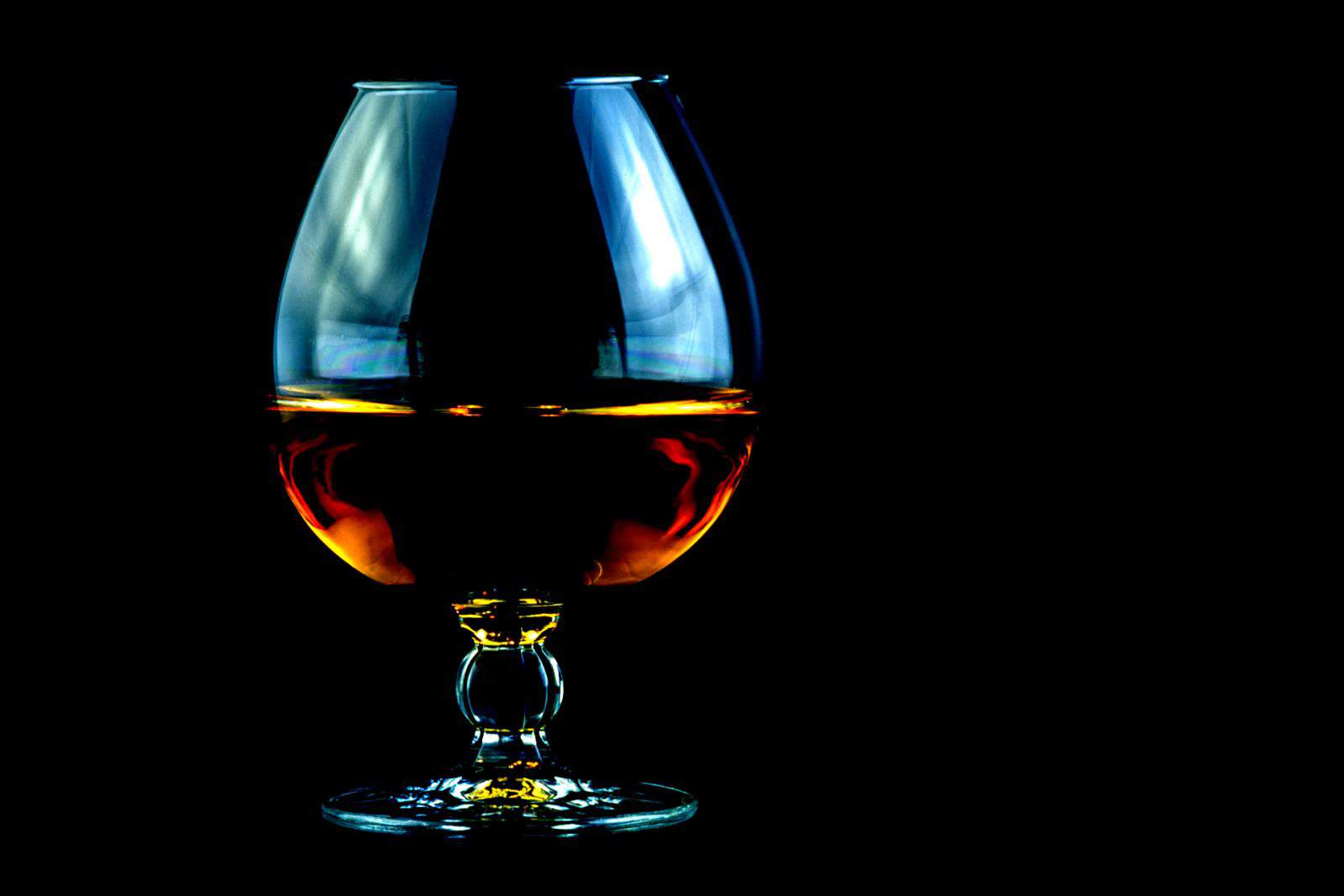 Basically, pommeau is a cordial that's made by blending unfermented cider with apple brandy. When made well, pommeau is rich, intense, and sweet in a not-cloying, complex caramel kind of way. It's lovely served in a snifter, and usually weighing in at between 15 and 20% ABV, it's meant to be savored, not shot. It's also awesome in cocktails, and (we know this from experience) it makes a mean hot toddy. As the name implies, pommeau is of French origin, but cideries across the US have been producing it with glorious results.
We've rounded up pommeau from 8 different craft cideries for you to consider adding to your bar cart!
2 Towns' Pommeau is made from locally grown traditional, bittersweet cider apples. The fruit is hand-harvested and sweated (left to sit for extra time to ripen and develop higher sugar content) at cool temperatures. After pressing, the juice is fermented and aged with apple eau de vie. 2 Towns then allows its pommeau to mature in French oak barrels for a whole year. The bottle can be further cellared for up to 20 years! Use 2 Towns' Cider Finder to find a retailer near you, or shop online.
Tasting notes: Aromas of fresh-pressed cider, dried fruit and wood.
The artisan-style pommeau from Big B's Hard Cider is hand-crafted in small batches. Local organic, fresh-pressed Winesap apples create the base, which is fermented and cellar-aged. It is then distilled by Peach St. Distillery in Palisade, Colorado, which transforms it into apple eau de vie. That liquid is carefully blended with fresh organic apple juice and a bit of hard cider, then rested in used bourbon barrels for 12 months. Shop online or stop by Big B's taproom between April and November.
Tasting notes: Sporting an enticing apple and bourbon nose, combined with the flavors of vanilla and smoke.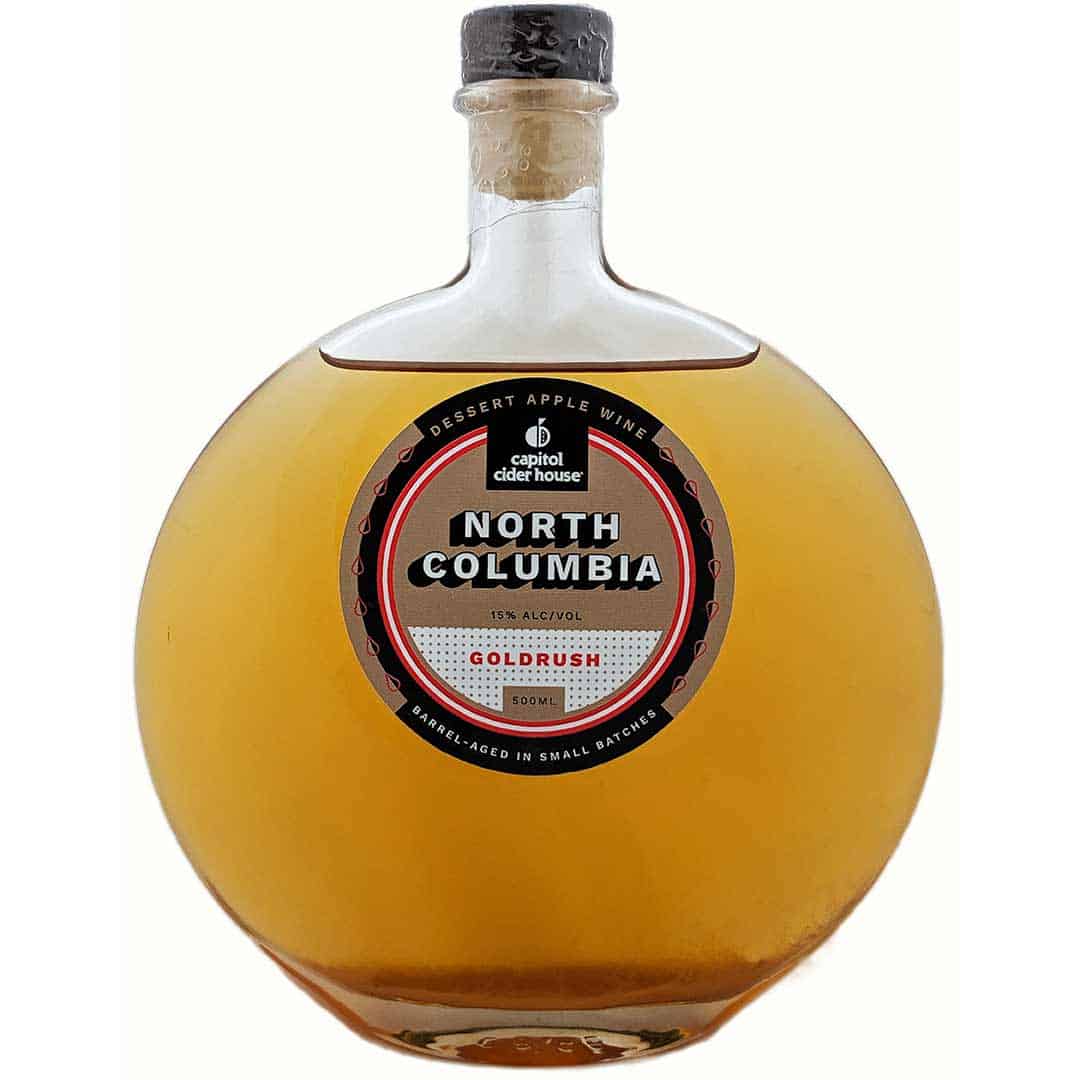 Capitol Cider House makes not one, but three styles of pommeau: North Columbia Gold Rush, North Columbia Reserve and North Columbia Pink Lady. Each enjoy a different length of aging in different types of barrels. GoldRush is made from raw GoldRush cider blended with apple brandy, which is then bourbon barrel-aged for 6 months. The Reserve is a blend of nine different pommeau aged for 18-plus months in a mixture of bourbon and rye whiskey barrels. The Pink Lady is Pink Lady cider blended with apple brandy, and barrel-aged for 6 months in rye barrels. Shop online or enjoy free delivery in the DC area.
Tasting notes: GoldRush: Honey, banana and butterscotch; Pink Lady: Sweet lemon, peach and vanilla.
Eve's Cider makes its Two Year Pommeau (featuring a beautiful painting on the bottle from artist Janet Byer Sherman) starting with 100% estate-grown apples. In 2018, spirits distilled from these bittersweet apples at Apple Country Spirits in Williamson, NY, were put into barrels. Half of the spirits were aged at 160 proof. The other half were blended with cryo-concentrated late-harvest apple juice and cider lees before aging. After two years in the barrel, Eve's pulled the cider, blended it with bone-dry settled lees for balance, and bottled it. Shop online, with national and local shipping or pick-up at the farm.
Tasting notes: Fruit cake, forest floor, halvah.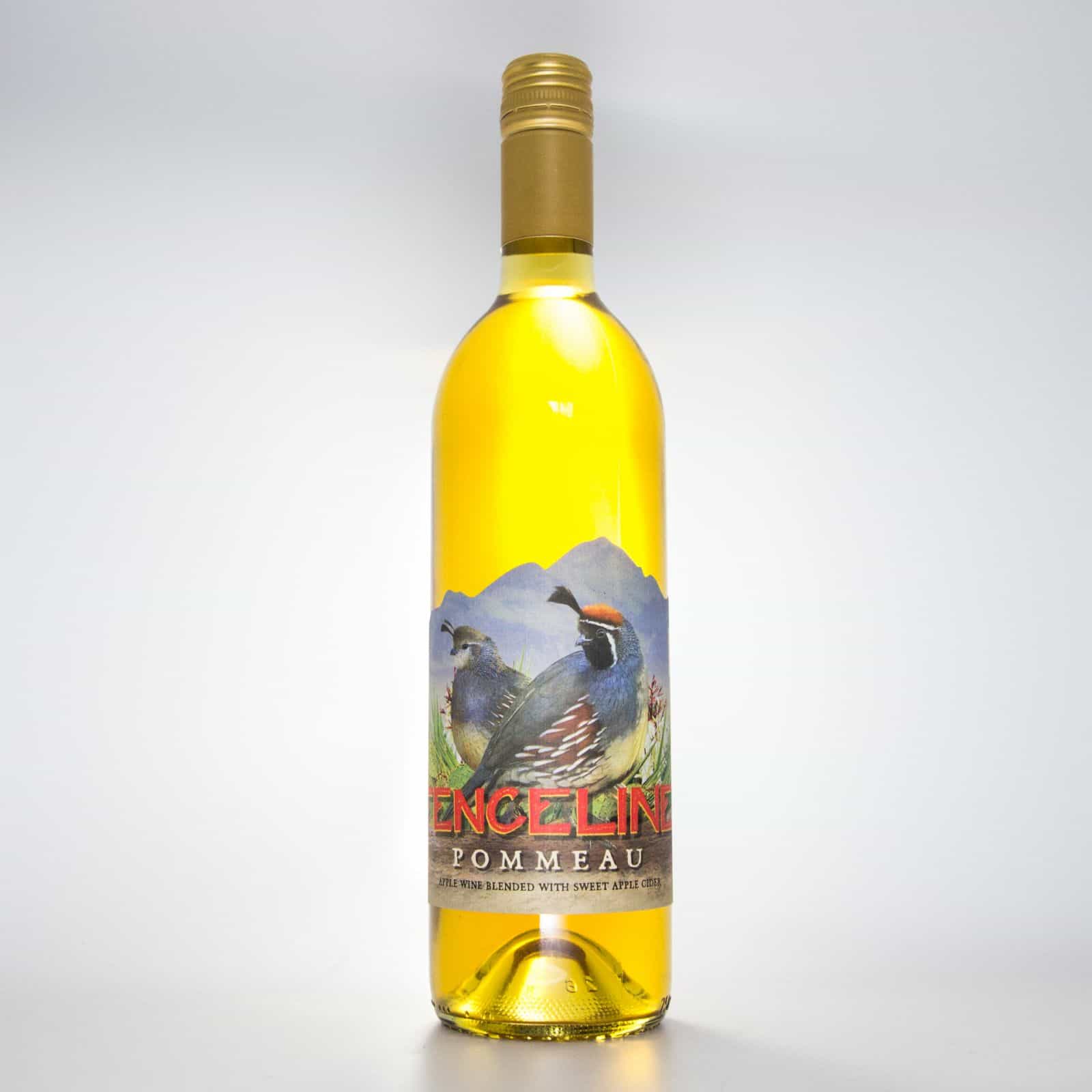 Fenceline Cider's Pommeau is made from a bittersweet apple blend which is distilled at Honey House Distilling in Durango, Colorado. The apple brandy is blended with fresh apple juice and then left to age in used bourbon barrels for 12 months. Shop online or use this search tool to find Fenceline ciders and wines in the wild.
Tasting notes: A bright harmony of sweet, tannic and tart.
The pommeau from FinnRiver Cider comes from a blend of select organically grown traditional bittersharp (Kingston Black) and bittersweet cider apples (Yarlington Mill; Brown Snout and Dabinette), most of which are grown at FinnRiver's own orchard. These apples are pressed and distilled into 100-proof apple brandy, which is aged for two months in American oak. During harvest, fresh unfermented juice is blended with the brandy in the barrel, which is left to mature in the barrel for two years. Order this, and lots of other FinnRiver products, online or stop by FinnRiver's Cider Garden for bottle sales.
Tasting notes: Bright, fresh apple followed by butterscotch and caramel, with a deep hint of vanilla. Anchored by the oak, with subtle flavors of stewed apple, dried fruit and honeyed fullness.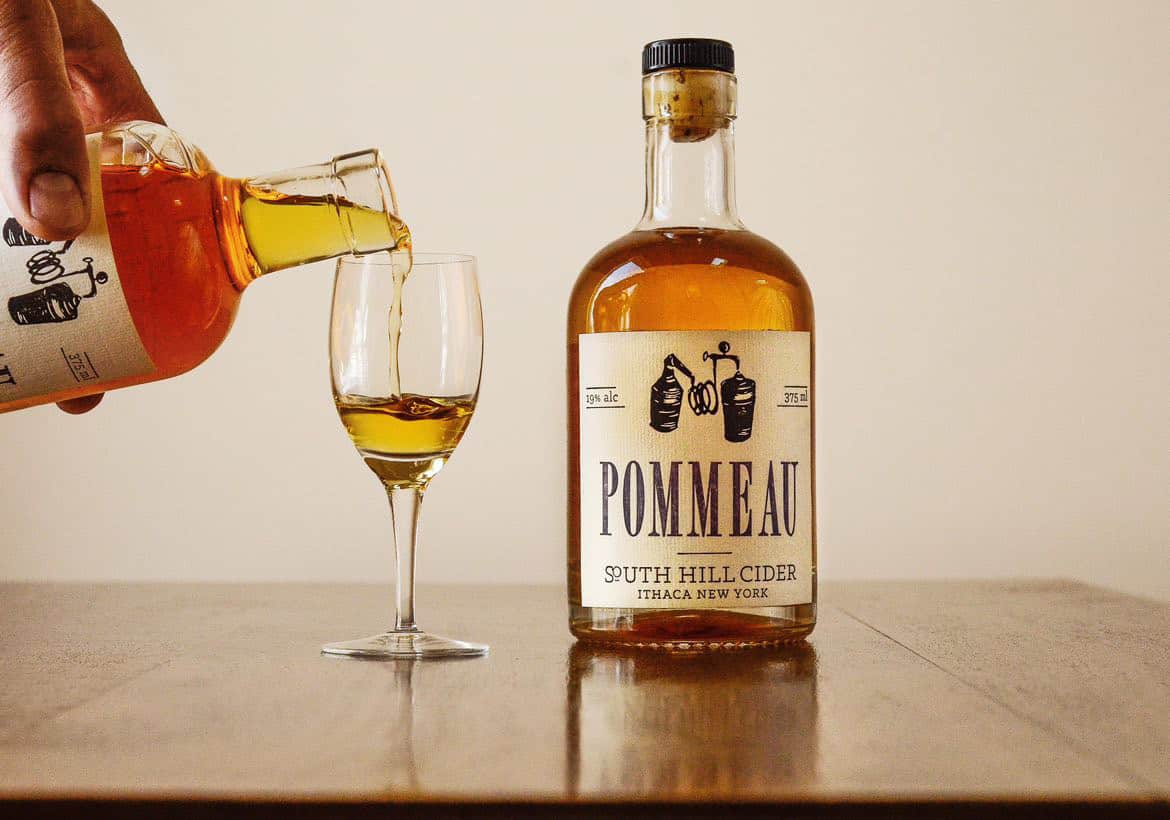 This port-style apertif/digestif from South Hill Cider is a blend of barrel-aged apple spirits (eau de vie) with unfermented and unfiltered apple cider. Over the course of aging, the pommeau naturally clarifies to a still, sweet deep-golden amber liquid. Use South Hill's Cider Finder for local retailers, or buy its ciders online.
Tasting notes: Warming, rich and velvety. Aromas of honey and clove. Nutmeg, amaretto, sun-warmed plum.
Among its impressive lineup of spontaneously fermented ciders and perries, WildCraft Ciderworks offers two pommeau. The traditional pommeau is a complex apple-forward sipper. It starts with a hand-selected variety of rare heirloom Bittersharp apples that are aged over three years in American, French and Hungarian neutral oak barrels. WildCraft's Pommeau Rouge is an imperial barrel-aged cider. Over five years, this pommeau is blended with additions of fermented wild-harvested red-fleshed crab apple. It's then given extended aging time in French and Hungarian oak barrels. Shop online or stop by WildCraft's tasting room in downtown Eugene.
Tasting notes: Pommeau: Delicate notes of spiced brandy and baked peaches with a round mouthfeel and soft tannins; Pommeau Rouge: Aromas of brown sugar and brandy, with dried strawberry and rose petals at the finish.
Have you delved into the world of pommeau? Have you tried any that have blown you away? Let us know in the comments!
All other photos: Courtesy of their respective cideries