When it comes to holiday foods, the virtues of cider pairing with ham, turkey, goose and pork are clear to all cider lovers. But, the real pairing challenge comes in matching classic holiday sweets with cider. Pairing desserts can be tricky, balancing sweet and savory elements in both the beverage and the food.
Here are eight classic holiday desserts, and my suggestions for cider pairings:
Panettone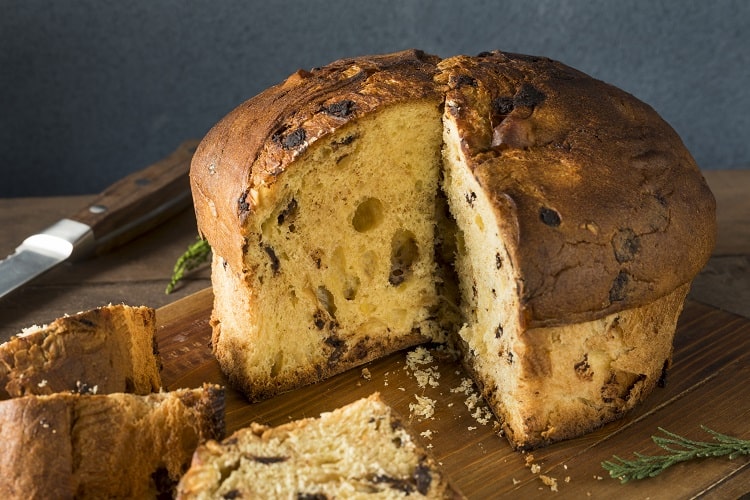 Panettone is a traditional Italian sweet bread made of candied citrus and dried fruits. The sweet citrus is contrasted by the light fluffy texture of the bread. This dessert, or the similar Pandoro, is always on my family's holiday dining table. Often, it is served with moscato or another light sparkling sweet wine. But, in South America, the Italian community there drinks sweet sparkling cider with the panettone. Christmas and New Year's Eve and New Year's Day are the biggest cider drinking times throughout South America. For a comparable cider here in North America, reach for a delicate bottle of perry like E.Z. Orchards Poire or Snowdrift Perry Reserve. The light floral citrus and celery tones of perry are a great addition to the candied fruit and light foamy texture of the sweet bread.
Macaroons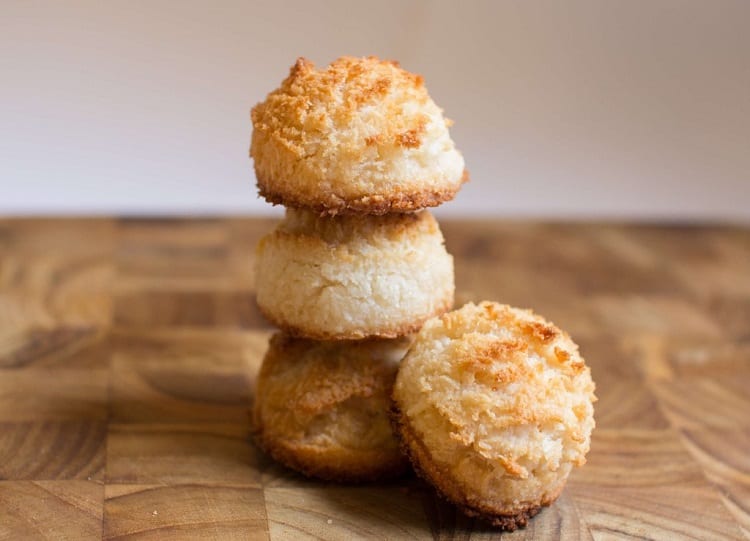 Macaroon expert Spencer Brill of the artisan macaroon business, Plenty of Good, says coconut cookies pair excellently with a wide variety of beverages. He suggests matching against the delicate sweetness, and often finds himself wowed by how baking spices and cinnamon draw out the exotic flavors in the coconut. Ciders like Woodchuck's Smoked Apple, made with applewood smoke-infused heirloom apples, can draw out the savory flavors from the cookies. While the savory-but-sweet Eden Sparkling Semi-Dry can lend a rich baked fruit element to the pairing, with just enough honey sweetness. 
Rugelach
Rugelach is a holiday favorite of Ashkenazi extraction. They're dense sour cream-based cookies filled with a variety of different fillings like poppy seeds, walnuts, raisins and fruit preserves. These nutty cookies are a great partner with bittersweet cider, like Big Hill FuManchurian or Black Duck Woody, both balanced, rich barrel-aged ciders that are similar in texture and flavor to rugelach. The tasting notes from the barrel aging match the cookies' nutty, cinnamon-laced crunch.
Gingerbread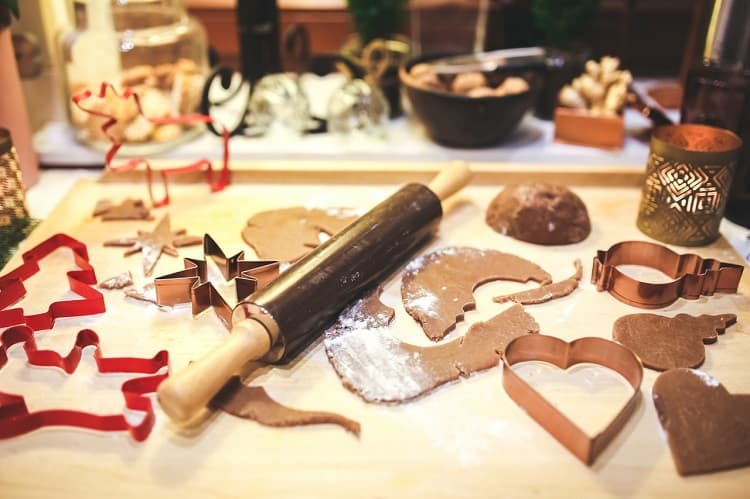 New England cider is the winter-warmer of cider. The cider is chapitalized with additional sugars, typically molasses or brown sugar complemented with raisin and other dried fruits, then left in a barrel to mature. This strong cider would remain liquid throughout the freezing temperatures of a New England winter. This style of cider would be a great pairing with molasses-rich gingerbread. The baking spices and vanilla absorbed from the spirits barrel harmonize with the rich baking spices found in gingerbread. Try BlackBird New England Style Cider with your gingerbread this year.
Russian Tea Cookies with Jam
Russian tea cookies are nutty shortbreads filled with jams and preserves. To pair cider with these holiday delights, look for something that is going to be very sweet to stand with — and not overpower — the wonderful fruity flavors of the Russian tea cookies. Eden's Heirloom Blend Ice Cider is an ideal fit in many ways. It is intensely rich and sweet, with tons of acidity to match. It also has a distinct core of baked apple and citrus that pairs well with the jam in the cookies, while the barrel-aged texture of the cider is great with the dense butteriness of the cookies.
Fruit Cake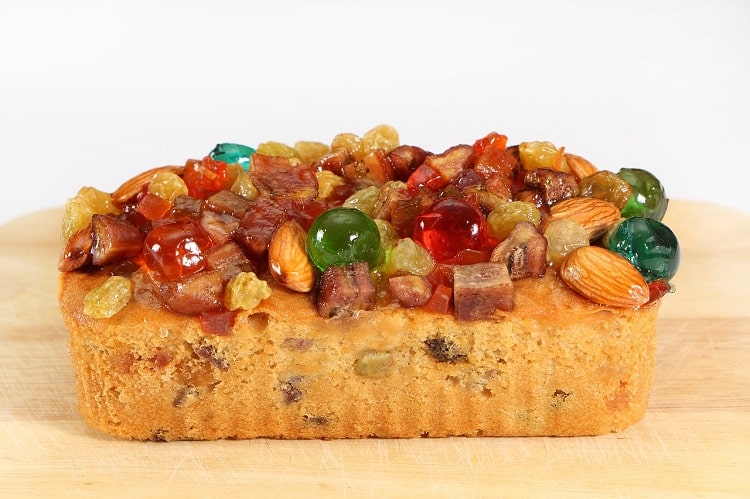 Fruit cake, the annual butt of holiday-themed jokes, is another favorite with my family. My sister-in-law makes an intensely rich rum-forward fruit cake made with prunes and dates and loaded with nuts. To match the density of this traditional treat, reach for a bottle of something equally rich and boozy. American pommeau are coming into their own, and several producers now make excellent examples that have extended barrel aging to develop that oxidized, caramel sweetness to handle fruit cake. 
Anise Seed Cookies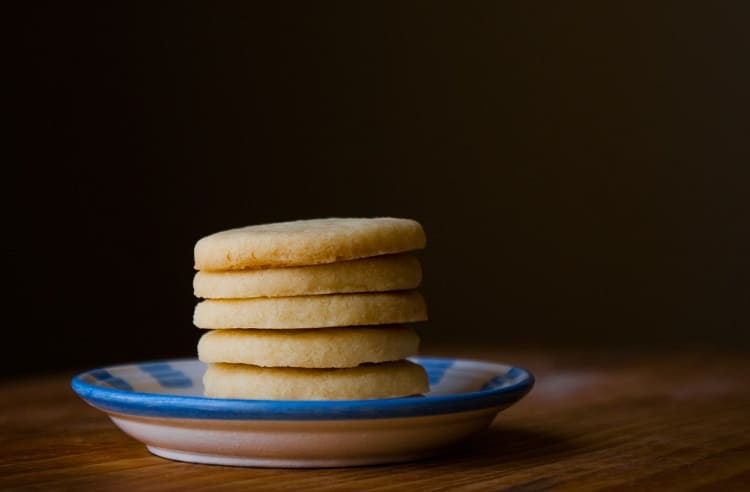 These light and crumbly shortbread are nutty, with a "love-it-or-leave-it" anise note. Traditional Italian anise seed cookies are often paired with vin santo or passito made from dried grapes, intensely sweet wines that remain light on the palette. For a cider equivalent, seek out a lighter, non-oxidized style of pommeau or ice cider. Slyboro's ice cider and South Hill Cider's pommeau retain a lot of the fresh-fruit character without any of the more secondary aromas. These ciders would also make for great dipping.
Marzipan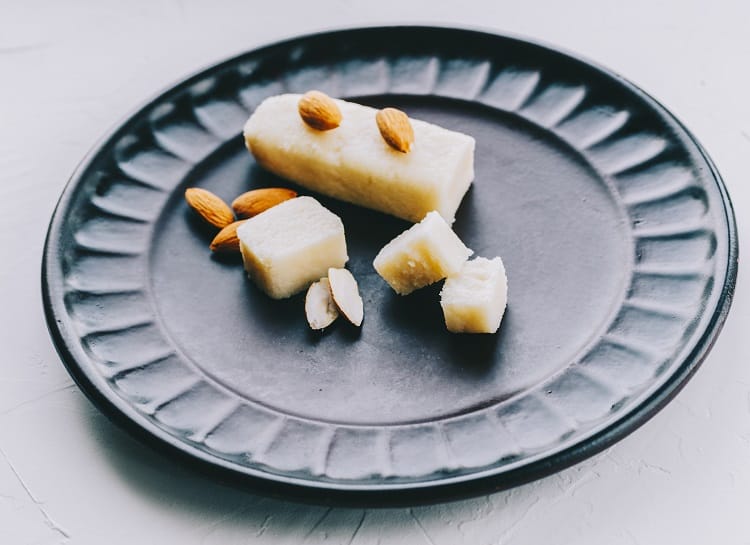 This moldable almond dessert is a frequent centerpiece and accent to many cookie plates. The super sweetness, light citrus and soft texture of marzipan need to be respected when searching for a cider pairing. An ice cider, like Eve's Essence, brings a weight and intensity of toffee and nuts, while remaining light. Only something this concentrated can hold up to marzipan.
Are you serving cider to accompany holiday desserts this year? What pairings are you going for? Let us know!
Macaroon photo: Plenty of Good
Gingerbread and anise cookies photos: Pexels
Fruit cake photo: Pixabay