Gift-giving season is upon us! If you are an adult human, you probably have to get a bunch of gifts for friends and family, and sometimes that can feel overwhelming. It's kind of a bummer, isn't it? The act of giving a gift should make both parties feel "warm and fuzzy," but the endeavor of shopping for all those gifts often ends up resembling a chore instead of a pleasure.
Shopping is a lot more fun when you're actually admiring the items you're perusing, enjoying a little jolt of that feeling of, "Hmm, should I just keep this for myself?" We've found some amazing gift ideas for cider fans and the people they love, which, hopefully, provide a bit of relief from the grind of going to the mall and the deep pit of online consumerism.
For the Cider-Curious
Even if you've never tasted cider, you can appreciate Nine Pine Cider's lovely candle collaboration with Troy, NY's Collar City Candle. Like all of Collar City's wares, these beautiful candles are handcrafted using traditional methods and best-quality ingredients, like organic essential oils, high-grade phthalate-free fragrance oils, and lead-free wicks. There are 10 fragrances inspired by Nine Pin's ciders, from classic apple-y signature, to Earl Grey, to Cidre Rosé. Pick up an extra one for yourself! $16
Open up a new cider fan's eyes to the magical possibilities of fermented apples with the New Classics 12-pack of cans from Shacksbury in Vermont. Each shipment comes with Rosé (fruity and fresh), Dry (tart and crisp) and Vermonter (herbal and elegant). $50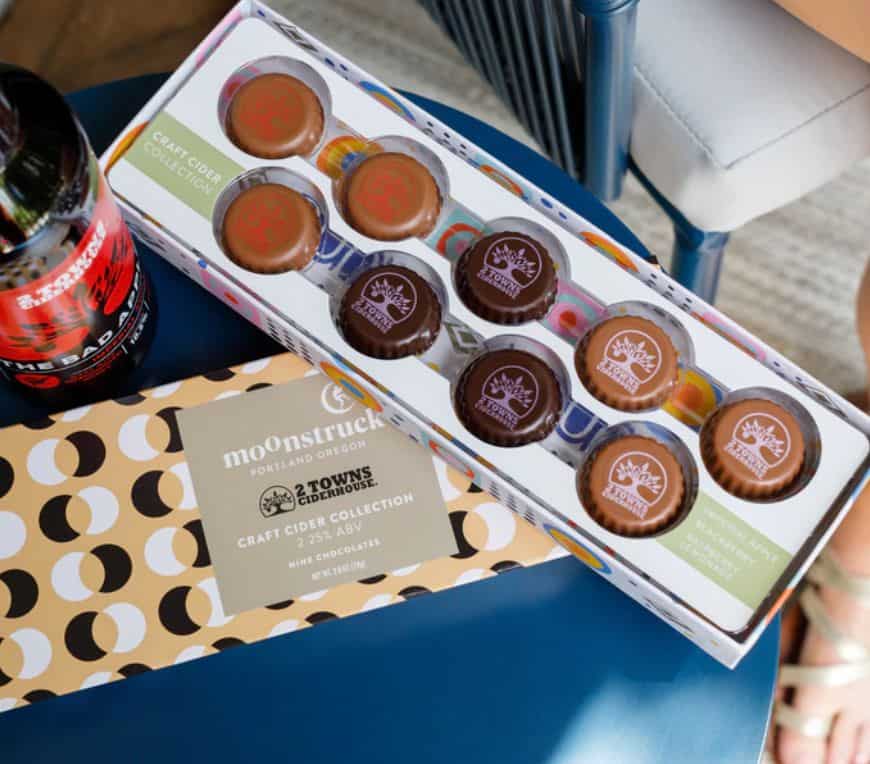 Cider and chocolate are a match made in heaven! Check out Portland, OR-based Moonstruck Chocolate's Craft Cider Collection, made with 2 Towns Ciderhouse cider. Real cider, like 2 Town's The Bad Apple, Made Marion and Easy Squeezy, and blended with delicious chocolate for a super-satisfying treat with 2.25% ABV! We love the cute bottle-cap shapes, too! Please note these chocolates can only be shipped to Alaska, California, Florida, Idaho, Louisiana, Nebraska, Nevada, New Mexico, Oregon, Washington DC, West Virginia and Wyoming. $20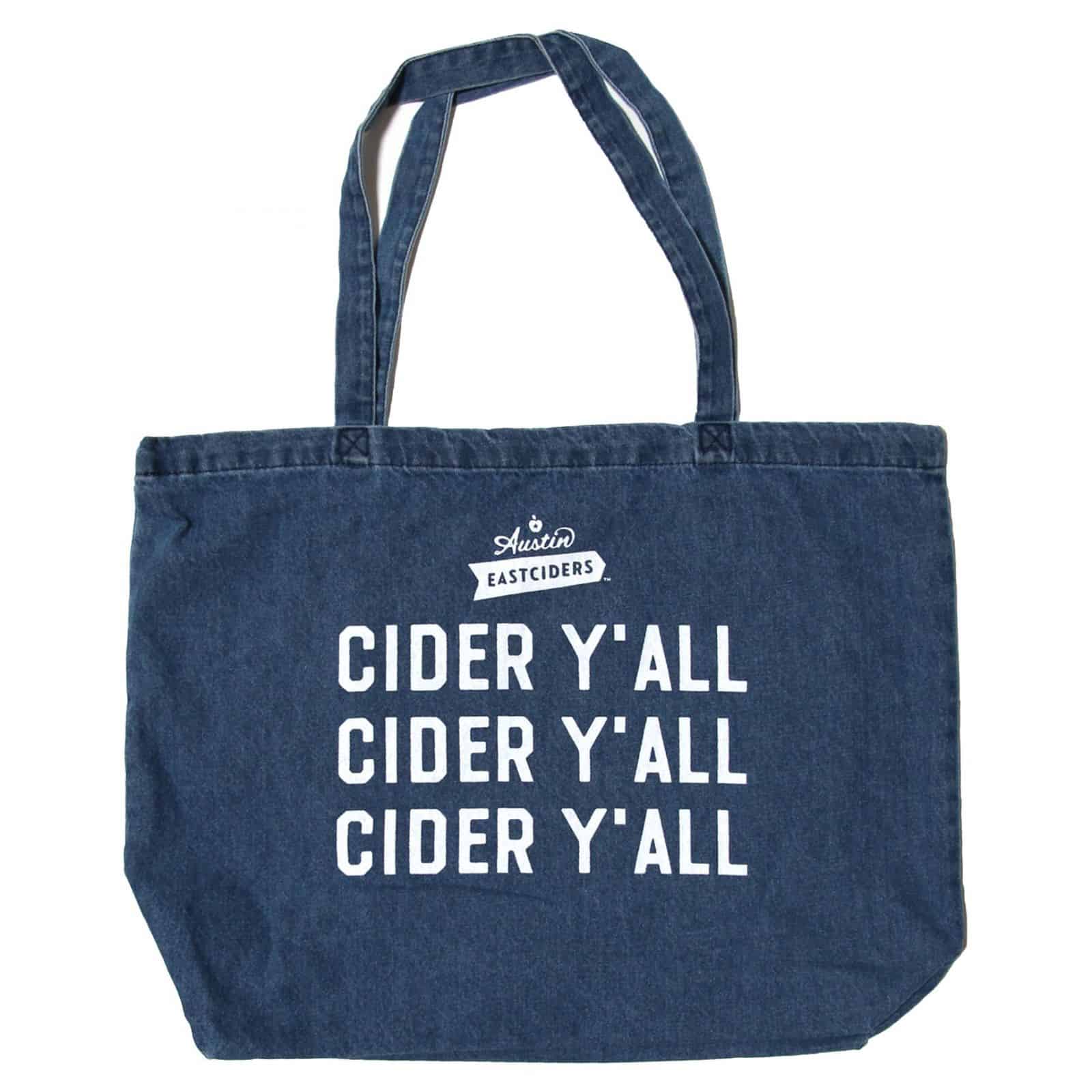 We love how Austin Eastciders refuses to take life too seriously, and its excellent lineup of merch certainly follows suit! Hook up the sibling or pal in your life who's always ready for adventure with a dope tote from Austin Eastciders. The denim look is right on trend, with the company's excellent catchphrase front and center. $10.50
For the Cider Fan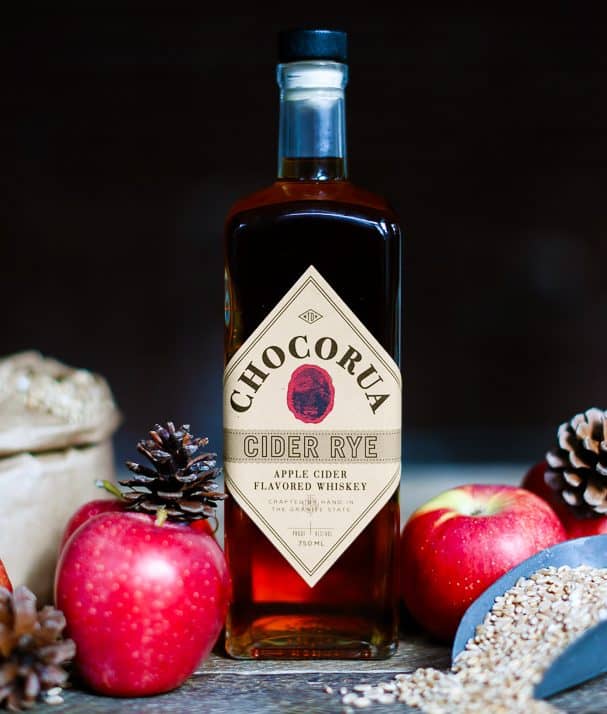 You know that friend who's always mixing up mind-blowing cider cocktails? A bottle of Tamworth Distilling's Chocura Cider Rye is an amazingly special touch for their home-bar cart. This two-year-old rye whiskey is mixed with fresh-pressed New Hampshire apple cider, then it's given a rest in rye barrels. The spiciness of rye and the sweet fruitiness of apples are a perfect pairing, and the resulting whiskey is warm and earthy with cherry aromas and hints of grassy rye, cinnamon and caramel-covered apple on the palate. Find it in Tamworth's tasting room in New Hampshire, or in any of these locations. Various prices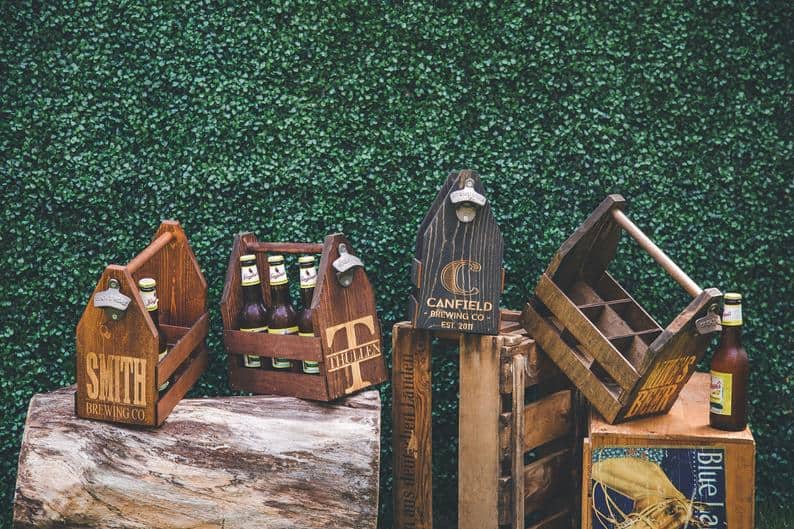 Little Fox Engraving's Customized Caddys were originally designed to tote around six-packs of beer, but guess what? They work perfectly for bottles and cans of cider, too! This Ohio-based company builds the attractive, durable caddies, and then you get to pick out the wood stain and customized engraving! It's an awesome way to tote around cider all year long or to celebrate the prolific home cider maker in your life! $40+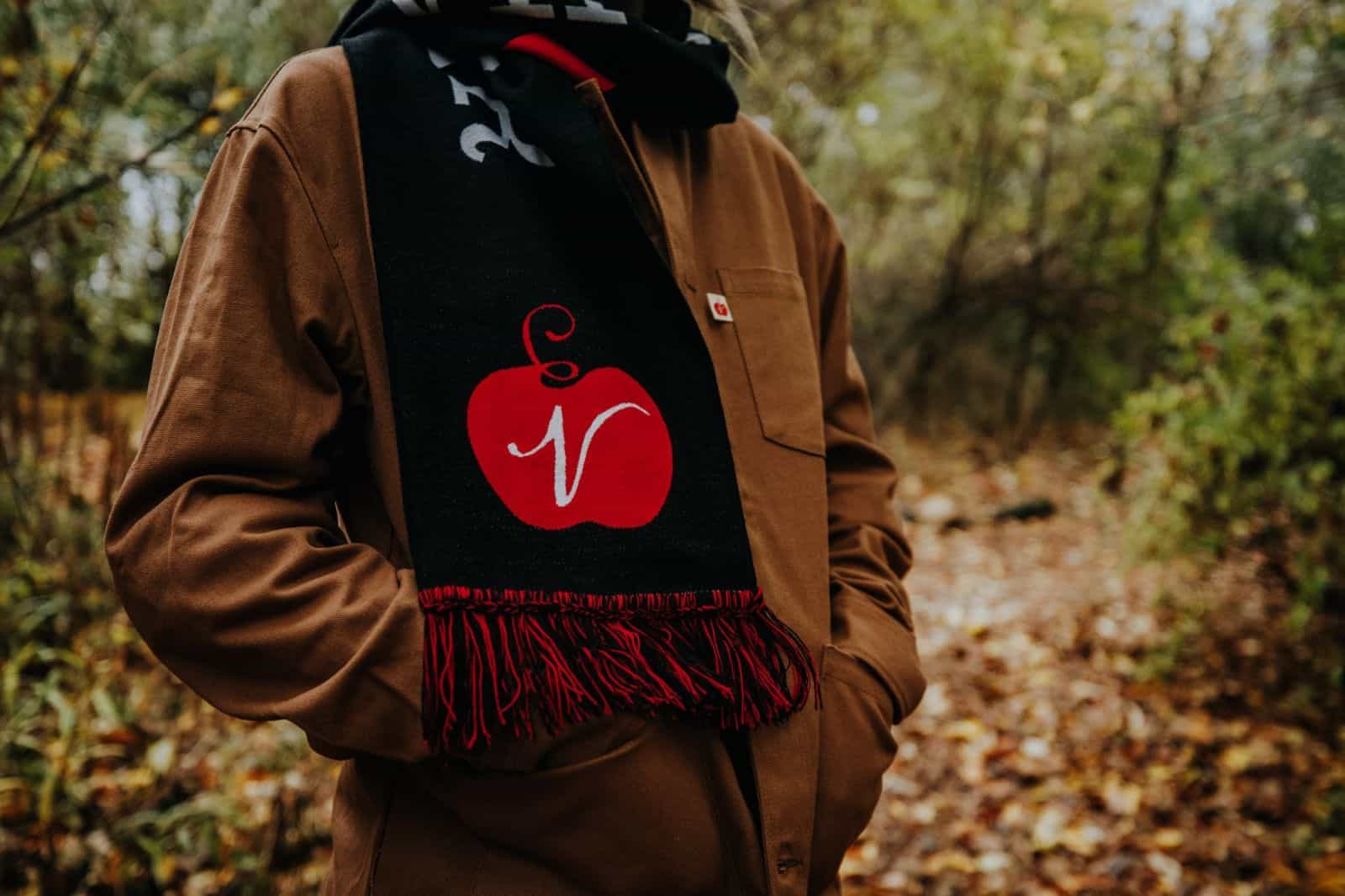 Virtue Cider is killing it with the merch game this year (seriously, check out all of the rad stuff in its online shop), but we're especially coveting this cozy stadium scarf. Not to, like, completely generalize, but cider people are the sorts to brave a cold night for the life-affirming experience of drinking around a firepit, right? Make the experience even cozier with Virtue's charming scarf bundled around your neck. $26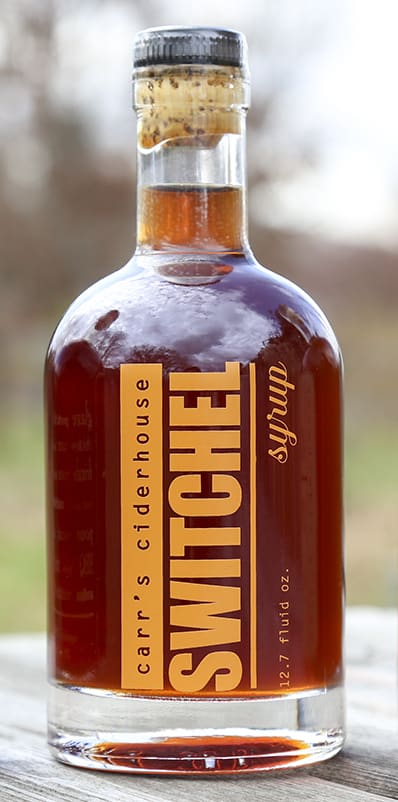 Looking for something unexpected and delicious to please your favorite cider-lover? Carr's Ciderhouse (maker of a wildly delicious cider syrup) makes a rad little beverage called switchel, an old-timey concoction of vinegar, water and ginger. Carr's starts with its organic apple cider vinegar which is sweetened with cider syrup and then infused with ginger. The result is a potent concentrate that's sour, apple-y and spicy. It would be an amazing mixer for cider cocktails or an ingredient for cooking! It only comes in a 12-oz. bottle, but as it is a syrup, a little goes a long way! $13
For the Cider Aficionado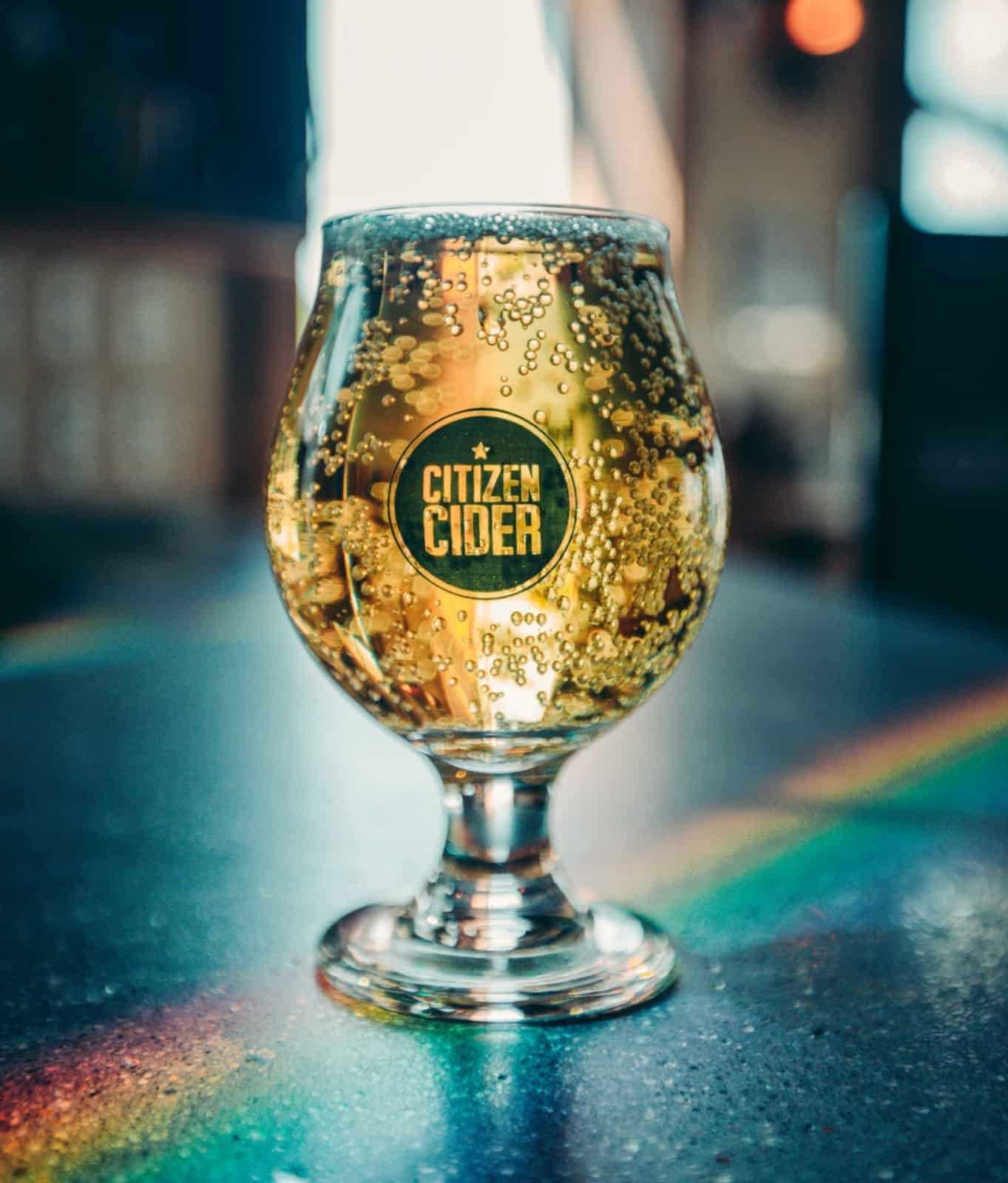 When it comes to cracking open the good ciders, not any old pint glass will do. While there are lots of different theories about proper cider glassware (see our guide here), a really solid all-purpose choice is a footed tulip glass. The deep bowl and slightly fluted rim allow for a really nice aromatic expression of all types of cider! Citizen Cider's tulip glass set is a handsome choice, with classy minimalist branding. $12
Brooklyn Brew Shop makes DIY cider making projects a snap — its hard cider making kit has long been one of our favorite forays into the wild world of homemade cider. Now, this craft company has come out with something even better: the Hard Cider Fan Gift Set. This set has everything a budding cider maker needs to take their skills to the next level: the hard cider kit, a funnel, a mini auto-siphon, a capper set and a set of bottles. If you're lucky, you just might get one of those bottles — filled with tasty cider, of course — in your stocking next year! $90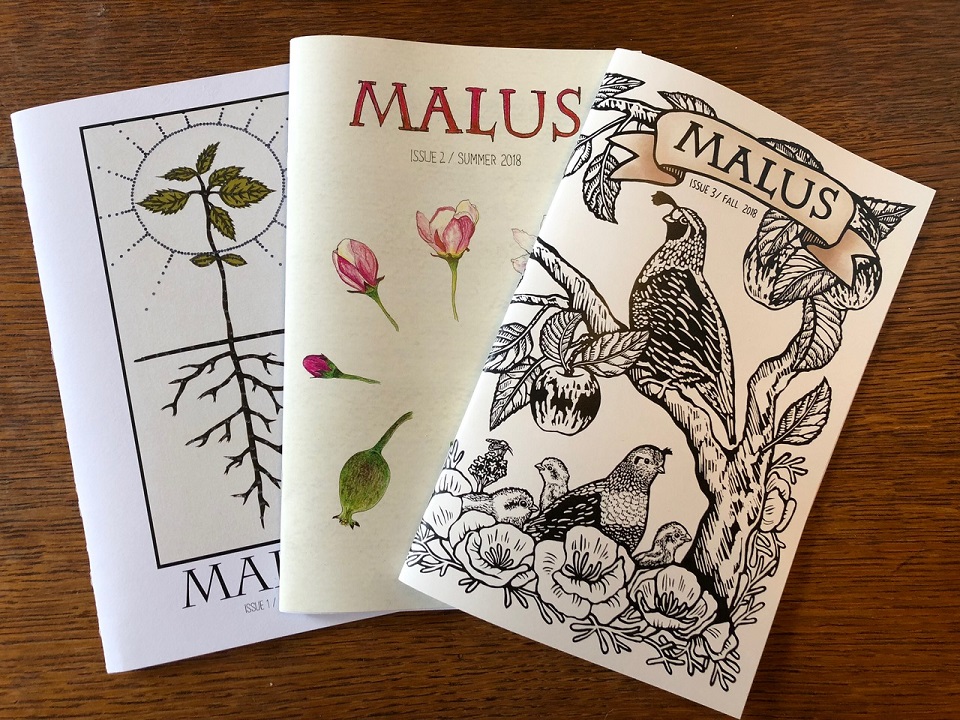 Malus is a quarterly print 'zine that debuted in April 2018. It provides an intelligent, deep-dive into cider from innovators in the craft. This publication is really for the intense cider-lover; as Malus puts it on its website, "It will be by and for small-scale cider makers, orchardists, and cider evangelists—the devotees and true believers." A new issue comes out each season, replete with poems, essays, criticism and art. $30-$40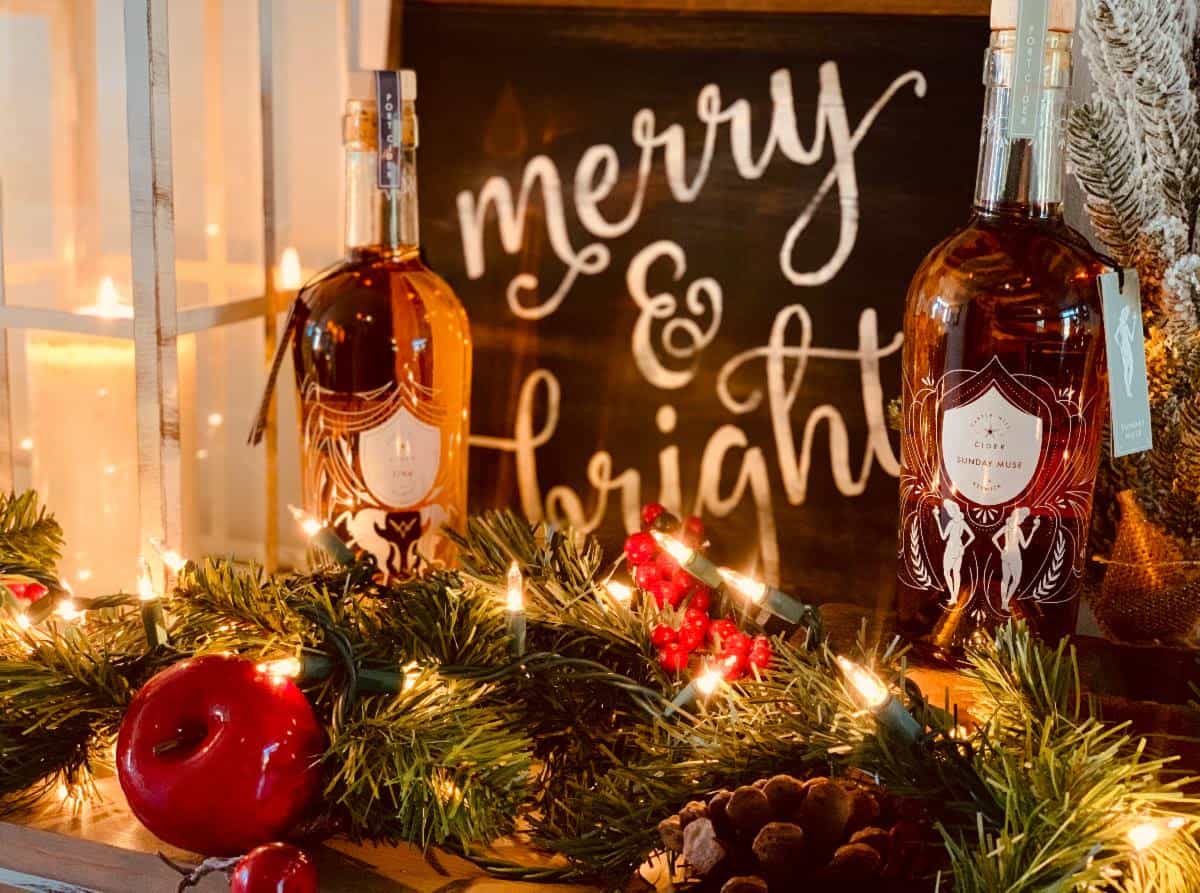 For the cider-lover who loves to try new things, pick up a gorgeous bottle of one of Castle Hill Cider's Ports. There are two varieties to choose from: Sunday Muse is a blend of 90% Ribston Pippin, fortified with GoldRush apple eau de vie. Apple, tangerine, loam and wet leaves fill the nose, with hints of white flower and coconut, then peach, melon, and vanilla on the palate enhanced with buttery caramel and milk chocolate. The second Port is 1764, blended mostly from Black Twig and fortified with GoldRush apple eau de vie. Warming and cozy, you'll find notes of fresh apple, caramel, pumpkin, grass and melon, with peach with a hint of butter on the long finish. Both are 2018 vintages that have been barrel-aged for two years, and both come in at 18% ABV. Buy them online as single bottles, or in a lovely gift set. $40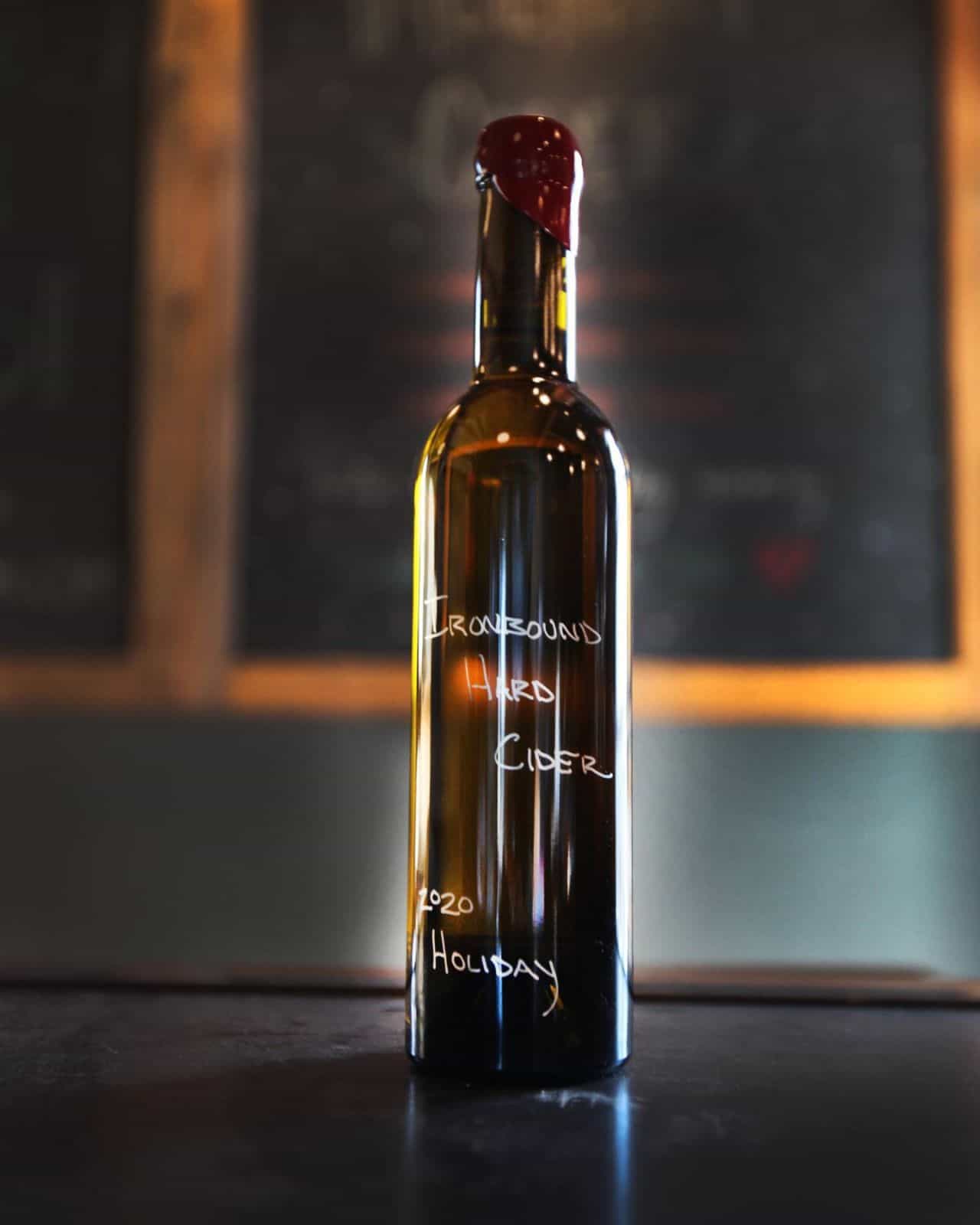 If you're on the East Coast, looking for something equally as alluring and unique, try Ironbound Hard Cider's limited-edition dessert cider, Holiday 2020. This 18.5% ABV spicy-and-sweet beauty is made from local apples infused with honey and foraged spicebush, an aromatic shrub native to the area. The slender, hand-signed bottles are sealed in wax, giving them a very special look. Holiday 2020 is only available at Ironbound's farm market in Asbury, New Jersey. $25
Many hardcore cider fans make a point of traveling to cideries across their region (or even the country) to taste what orchardists and cider makers in other areas are up to. A growler fill of a cider that can't be found at home is the ultimate souvenir, but the heavy brown glass growlers can be cumbersome and often don't keep liquids fresh for very long. The 64-ounce vacuum insulated growlers from MiiR are the ultimate upgrade, with a locking buckle lid, comfortable handle and a medical-grade stainless steel interior that won't absorb flavors. Its Thermo 3D ™ Double Wall Vacuum Insulation Technology keeps cider cold for a full 24 hours, even without refrigeration. $59
See? That wasn't so bad. Happy gifting, cider friends!
Tulip glass photo: Citizen Cider
Cider chocolates photo: Moonstruck Chocolate
Malus photo: Malus
Cider caddy image: Little Fox Engraving
Tote photo: Austin Eastciders
Holiday cider photo: Ironbound Cider
Chocura Rye photo: Tamworth Distilling