Big news in the cider world: After eight years, the United States Association of Cider Makers has officially updated its brand, with a more direct name — the American Cider Association — and a snappy new logo, created by graphic designer Randi Karabin of SIP Publishing.

The fresh look and shortened name better align with the influential cider industry trade group's evolving strategies to grow the cider industry, including achieving legislative and regulatory goals on behalf of its members.
"We're doing so much more in DC than we were 4 years ago. We're speaking up for common-sense labeling regulations, lobbying for legislation to lower excise taxes, campaigning for the permitted use of harvest dates on cider labels over 7% ABV, pushing for 355ml as an approved volume of fill, supporting transparency on labels regarding state of origin for apples, and more," Michelle McGrath, ACA executive director, detailed.
"Cider is a grassroots industry, but it generates over a billion dollars in annual sales. We're ready for the next evolution of our trade association," she continued. "Cider makers will always be our #1 audience, but Congress is rising in importance. Lobbying with our old name was challenging. People often found it confusing, and you lost them about halfway through. It was long! American Cider Association is much more straightforward."
At the beginning of the new year, the American Cider Association also shared some recaps from the year prior, as well as goals for 2020.
Across the board, 2019 saw growth. In fact, over a two-year view from Q3 2017 to Q3 2019, off-premise cider sales grew 6%, which is sustainable, solid momentum. According to the Association's data, regional brands continue to see double-digit growth for off-premise sales across all flavor categories except pear. National brands also have been reporting stories of growth, success and rebounds.
When it comes to the future, the American Cider Association says 2020 is all about staying on the forefront of beverage trends. "Threats to our market share right now are fueled by a consumer desire for a drink that is refreshing, healthful, and light," the report says. "Those three characters describe cider to a T. Somewhere cider lost that as part of our messaging, so this is an opportunity to remind people that cider is just that, and even better, it's made from apples."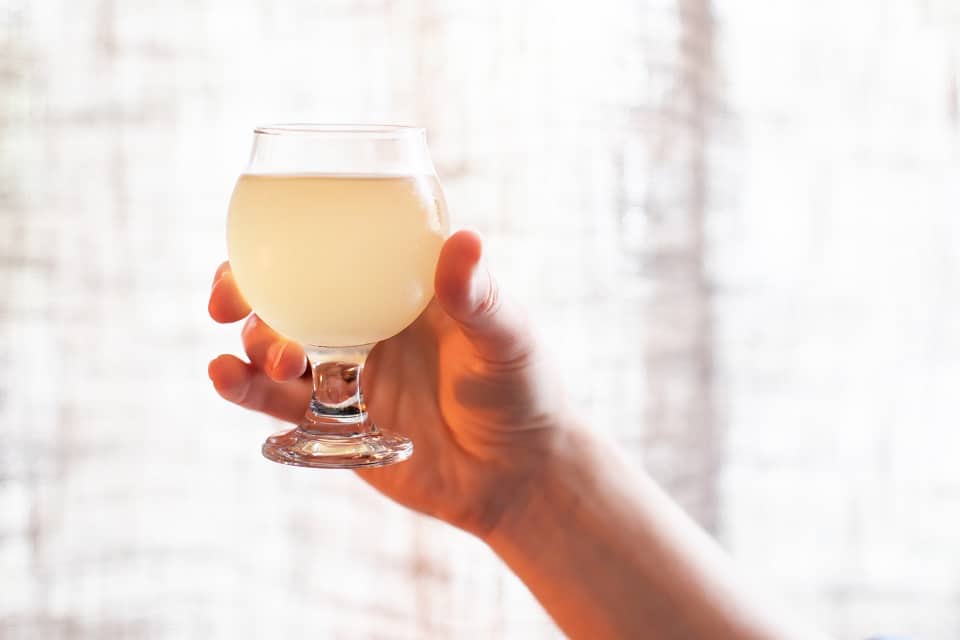 As part of the messaging improvement, the Association is starting off the year by highlighting zero-gram residual sugar ciders in its social media messaging, calling it Dry Cider January, and using the hashtag #pickdrycider. Consumers can check the Association's website for a regularly-updated list of zero-gram RS ciders.
There is also an industry-wide look to the wellness trends that go beyond the gluten-free lifestyle that helped introduce craft cider to so many people. Low sugar or sugar free, low-ABV beverages are also a growing trend, and craft cider is perfectly poised to ride that wave, with both low-ABV ciders and low-ABV cider cocktails. Light-bodied, easy-drinking ciders can appeal to both beer and wine drinkers looking for new options.
For more info on the American Cider Association, visit its website. Once there, you can sign up to become a member, register for CiderCon 2020, sign up for the CCP Exam and so much more!
Feature photo: Richard Ashenfelder for Cider Culture