We are pleased to carry on with our Women Making Waves in the Cider World series, now in its 14th installment. In nearly every corner of the cider industry, we've found women striving for — and achieving — remarkable professional goals and accomplishments. Our last few features have taken a look inside cider companies that employ women in various departments (see: Citizen Cider in Vermont, Austin Eastciders in Texas and Half Pint Ciders in Southern California). In this installment of Women Making Waves in the Cider World, we'll take a look at Woodchuck Cider in Vermont.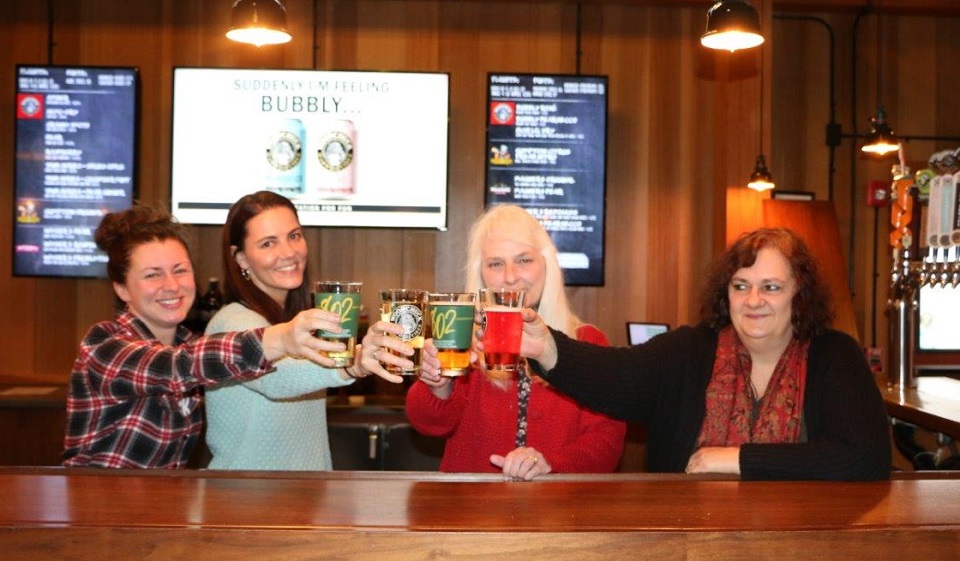 This homegrown company has been around for nearly 30 years, and has influenced the cider industry in the U.S. in ways both big and small. While Woodchuck continues to innovate in the cider category, there is one way in which it's always been ahead of the curve: hiring women to work across the company. Here, we'll meet five of the women making waves at Woodchuck.
Bridget Blacklock, Vice President, Marketing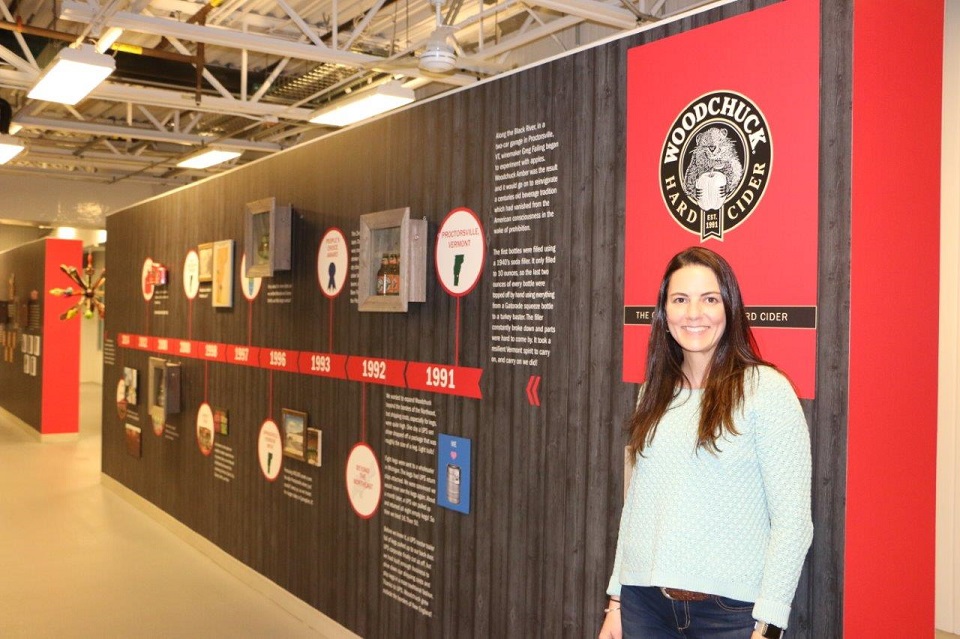 As one of Woodchuck's executive team, Bridget Blacklock has her hands in all sorts of decision-making. Her responsibilities range from long-term brand strategy to product development, leading design for new innovation, and overseeing all things marketing, from social/community management, trade marketing, POS, festivals and events. She also works with the two other executive members of the company on company strategy and long-term business planning.
"In the early stages it was my graphic design skills, work ethics, and personality that landed me the job [at Woodchuck], but it is the dedication, passion and love for the industry that has kept me here," Blacklock says. "I feel proud to have grown so much in the industry and to be doing it with a brand that was the Original American Hard Cider."
She notes that while the cider industry has had its up and downs — and so has Woodchuck — the employees at Woodchuck are steadfast.
"This company has the best employees, with so much passion for this brand. At the end of the day, I am extremely proud to work here with these people, doing what we love!" she says. "We have a pretty relaxed atmosphere and like to have fun, but we all work hard at the same time."
Although people tend to think of Woodchuck as a "big" company, Blacklock notes that it is actually a pretty small company with a family-like feeling among the employees.
"We don't worry too much about hierarchy, everyone here jumps in and helps out wherever and whenever needed. Work hard, but have fun doing it!" she says. "We are a small company, and do not have deep pockets, so marketing our ciders and educating new consumers is tough in this competitive industry where we have been looked at as 'one of the big guys.'"
One thing Blacklock thinks Woodchuck does really well is encouraging inclusion and input from its people, urging each person to bring their diversity to the table, to be themselves and challenge everyday norms.
"I think it is this culture of the company that helps enable women to have a louder voice and feel comfortable in a place where it may traditionally come more naturally to males," she says. "When you are working at a company that has a proven track record of women growing and becoming successful in leadership roles, over time you are showing it and not just saying it, that is key."
Ralena Goodwin, Controller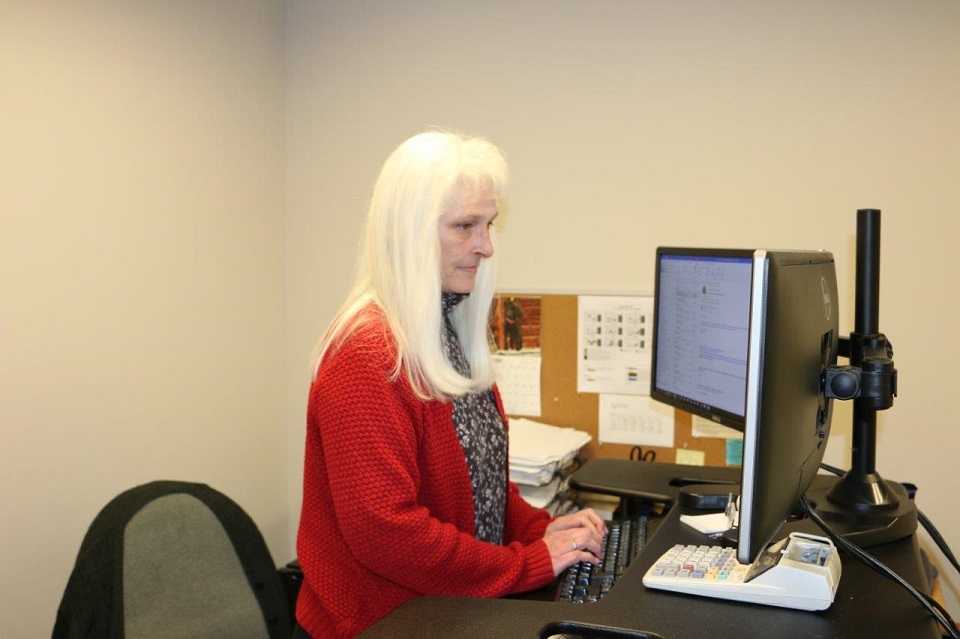 Though Ralena Goodwin, Woodchuck's Controller, has been on the job for 10 years, she says that no two days are ever the same.
"There is no typical 'day in the life' here for me," she says. "We're a team, and with that comes a variety of responsibilities and challenges, of which is what keeps me loving my job."
That said, her job focuses heavily on financial matters, along with data analytics and team support, it makes for a full day. She says that what makes her most proud is being part of a pioneering team that helped to revitalize hard cider.
"Woodchuck led the way to bring an old-time American favorite alcoholic beverage back into existence here in the United States," Goodwin notes. "Woodchuck plowed the awareness road that drove the existing category where it is now."
She echoes Blacklock's sentiment that the Woodchuck team is tight-knit and dedicated. "We're a work family with a common interest and passion. It's great knowing that you're not just an employee number, but you are an individual with a voice," she says.
Shelly Mason, Director of Fulfillment & Logistics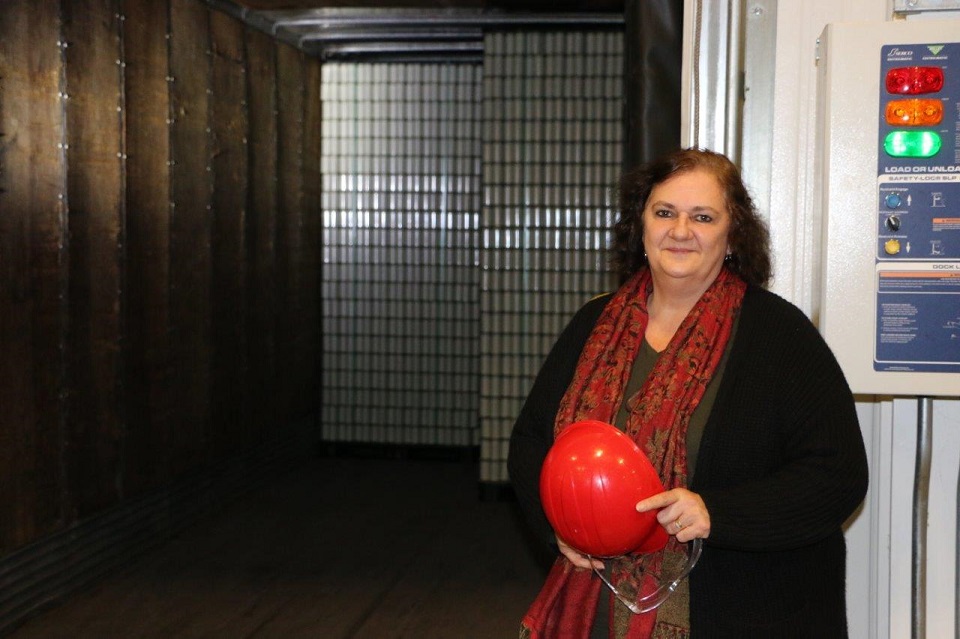 A huge challenge of keeping any production facility running smoothly are the logistics. As Director of Fulfillment and Logistics, Shelly Mason spends her time refining processes within the distribution and logistics teams. Mason also works with the production planning team and innovation team at Woodchuck to bring in the sales and marketing aspect of forecasting.
"I keep a hand in the day-to-day with our distributor network, receiving orders and processing them for the West and Northeast regions of the company," she adds. "With over 400 distributors, that is a whole bunch of emailing!"
Mason, who has been at Woodchuck for a decade, started out in the beer industry, at Otter Creek Brewing (also in Vermont), where she worked for nearly 14 years. In an effort to make a change, she temporarily tried out the banking world.
"I was absolutely bored to death," she remembers. "I saw an opening at Woodchuck and jumped at the chance to get back in this field."
She says that, at Woodchuck, there is palpable sense of pride and commitment. For her, striving for excellence means that there are no automated ordering portals for Woodchuck's distributor partners.
"We enjoy working with them directly too much, and they certainly appreciate it. Our distributor service team is always getting compliments from our distributor partners," she says. "We can say we provide exemplary customer service and have them back it up."
With so much experience in the craft beverage industry, Mason has an interesting perspective on how the culture has changed over time, in regards to women in leadership roles.
"I have to say: 'We've come a long way, baby!'" she says. "Women are much more prominent in the industry, and I really think it is just a matter of more women taking an interest. I am proud to say Vermont cider companies' focus is on the right individual for the right job, regardless of their sex."
Ashley Peluso, Quality & Compliance Director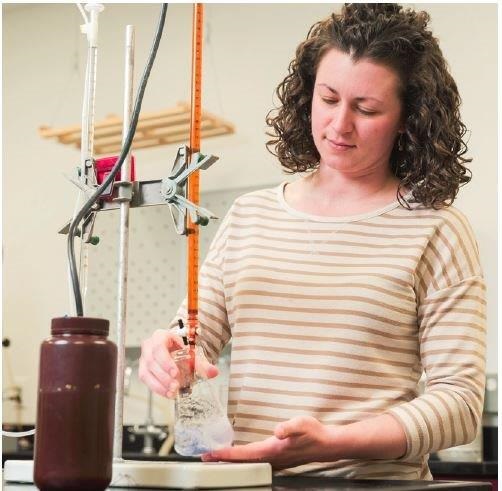 Doesn't "Quality Control" at a cider company sound like fun? Turns out, it's not all tasting ciders: Ashley Peluso, Quality & Compliance Director at Woodchuck, says her day includes lots of emails, making rounds on the floor, checking in with the cellar and production teams, making sure everything looks as it should and that the records are being completed properly. Peluso also reviews paperwork, works on policy reviews and label approvals, and spends time in the lab with the technicians and sanitation team. But also … she does get to taste the day's blends and fermentations!
Peluso, who says she "stumbled into food science by chance," has been at Woodchuck for three years and is enjoying herself a lot.
"I am very lucky to say that I enjoy coming to work every day!" she says. "We are a small family of intelligent, quirky and professional individuals that enjoy getting the job done, while having fun along the way. We are proud of Woodchuck's heritage."
She notes that Woodchuck works hard to create an atmosphere where all of the employees are made to feel welcome. Even from day-one, new employees are oriented in a way that helps them see the company as a whole.
"We have a fun onboarding process where new employees learn about the production of cider (Cider 101), and spend time in production, quality and all of the different departments. It really helps to understand each position within the company and how they interact."
Shari Quilling, Area Sales Manager-Great Lakes Region (Wisconsin, Illinois, Minnesota, Indiana)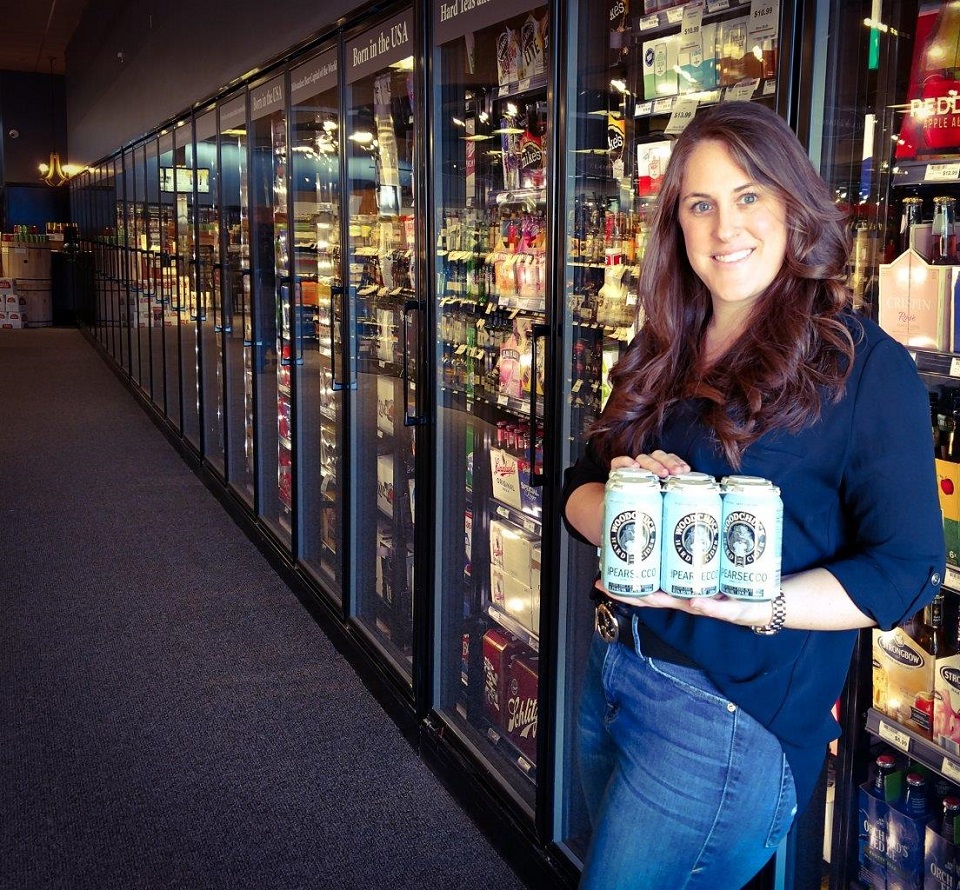 Unlike the other women at Woodchuck we talked to, Shari Quilling doesn't live in Vermont. She resides in Mequon, Wisconsin and manages sales for Woodchuck in the Great Lakes region. She's been in the beverage industry for 15 years, and has been at Woodchuck for the past five years.
As sales jobs are all about getting out into the world, Quilling says that her day-to-day job is always changing.
"One day I will be working from home, the next I will be traveling to a distributor meeting, the next day I will be out in market selling," she says. "Especially during the summer months, you will find me at the different beer and cider festivals interacting with consumers."
Being able to juggle a packed schedule and multiple tasks and staying organized are one of the things that makes her most proud in her job. And though she isn't immersed in the Woodchuck HQ in Vermont, she still enjoys the company culture.
"We're a group of like-minded individuals that are working together for the common goal of making and selling the best innovative liquid on the market," she says.
When asked what Woodchuck is doing that's innovating, in terms of workplace gender equality, Quilling says: "It's not about putting women into positions just to round out the team. I think it's about finding the right person for the position regardless of their gender. Our company has a good mix of strong women in top positions because we have the experience and knowledge for our positions and [the company] recognizes that."