Without apples, there is no cider. That said, it's too easy sometimes to crush a can of your favorite summer cider without really even thinking about the fruit that it took to produce it. If and when you do stop to consider the apple, what comes to mind? While your knowledge might go beyond that of the average person, with some grasp on the difference between bittersweet and bittersharp apples, our industrialized food system has capped the varieties of this wonderful fruit that most of us are aware of.
There are some really weird, cool, obscure apples out there, a fact that is visually documented and celebrated in the large photo booklet, Odd Apples, by photographer William Michael Mullen.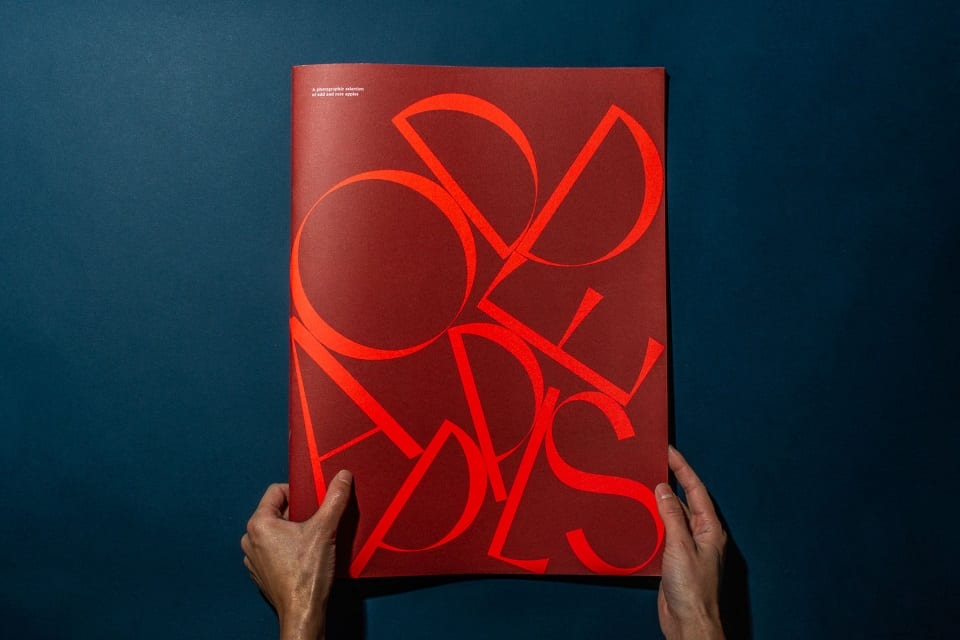 This gorgeous book/zine hybrid, was released in 2018 in a hand numbered limited run of just 200 copies. Unsurprisingly, it sold out quickly, but the success of the first run has paved the way for Mullen to work on a new, longer photobook, featuring an even larger selection of rare and curious apples.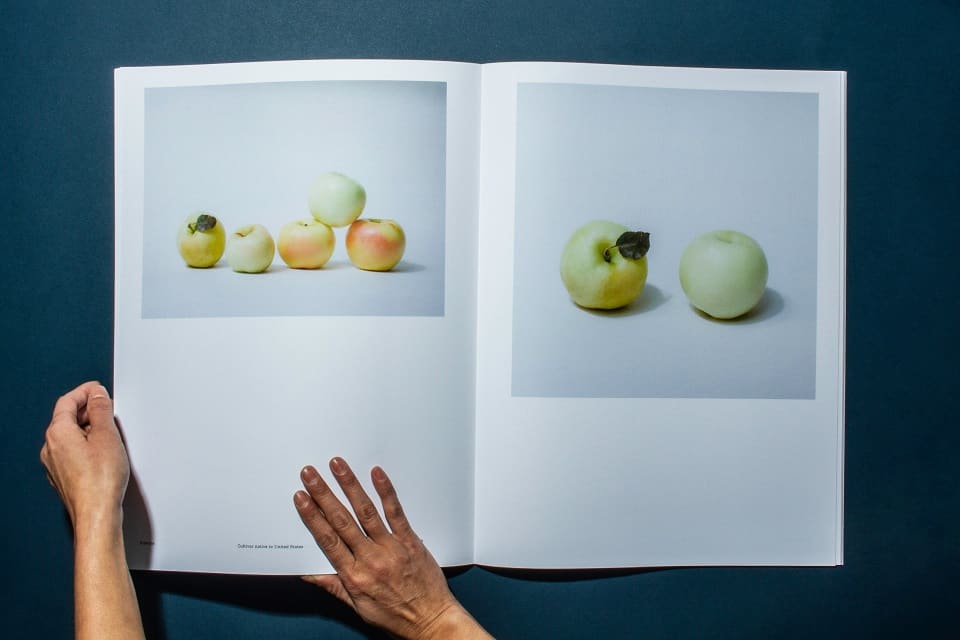 Mullan, who was born in Illinois, moved around a lot as a kid because of his dad's work. Throughout middle and high school, he lived in the UK, and in 2008, moved to the US to attend college. He now resides in Brooklyn, New York, where he works as Brand Manager for a small batch, bean-to-bar chocolate maker called Raaka.
We were curious what inspired Mullan to focus on bizarre and beautiful apples for this project and wanted to learn more about his work. He was kind enough to answer some of our questions and share.
Cider Culture: How did you get into photography? When you're not taking photos of apples, what kind of work do you do?
William Michael Mullen: I actually picked it up for work, but I think I've always been interested in it. I'm a visual person and tend to gravitate towards communicating ideas with visuals; I went to film school in California, where I studied directing, but upon graduating, I felt uncertain about my interest in pursuing a career in film. I was actually just uncertain all across the board, so I made a really smart decision to move to another expensive city, (New York City) and pursue something food-related. I didn't have much food-related work history or educational background beyond a bit of barista experience in high school.

I reached out to Raaka when I moved here because I actually wanted to make chocolate. I was denied this opportunity, but folks at Raaka took an interest in my media and narrative-based skill sets (which, to be honest, we're also very slight at the time). I've always been interested in the narratives that food can reveal, and chocolate is particularly fascinating. It's very, very human food; so creative and unlike it's raw material. Humans have a similar relationship to fruit in general, especially apples. These foods evoke a sense of wonder, and that's what Odd Apples is about.
Anyway, my job evolved from small marketing tasks to Brand Manager. I'm responsible for developing the brand's narrative and directing the marketing and communication efforts around that. I picked up a camera because I thought it would be important for us to be in control of our imagery. I started taking photos of our team and our process, then started learning how to use a light and work studio photography for product photos.
How did the idea for Odd Apples come to you and what motivated you to create a whole book?
I started the Odd Apples project because I wanted to really do something for myself creatively that wasn't tied to making a living in any way. My interest in apples dates all the back to the mid-aughts, though, I was introduced to great British apples like Egremont Russet and Cox Orange Pippin while growing up in Surrey. Egremont really blew me away, and I remember spending hours online reading about different types of apples. They still blow my mind. When I moved to NYC, I became pretty religious about visiting the farmer's markets in the fall to get my favorite apples but also seek out new ones.

I remember picking up a Pink Pearl and eating it. Sometimes I see color when I eat, and with Pink Pearl's pink flesh and very pink-grapefruit, strawberry champagne-like flavor, I was seeing a lot of pink. I felt pretty compelled to take the photo against these pink backgrounds I use at Raaka, and before I had any kind of plan, I just found myself going back to the markets, getting new apples and shooting them. That's how Odd Apples began. It was pretty organic —no pun intended!
Where do you find the apples you photograph?
In the past, it's been a mixture of directly reaching out to orchards and religious devotion to going to every NYC Greenmarket. Gidon Coll of Original Sin Cider was super generous with his time and invited me to his research orchard. I also got a lot of apples from Scott Farm Orchard in Vermont. They're great people! I always feel I'm annoying when I email them, but they're so kind. Without their heirloom boxes, I would not have been able to do Odd Apples. Actually, without them, Gidon and my friend Andrea Trabucco-Campos, who designed the layout and the cover, the book would not have happened.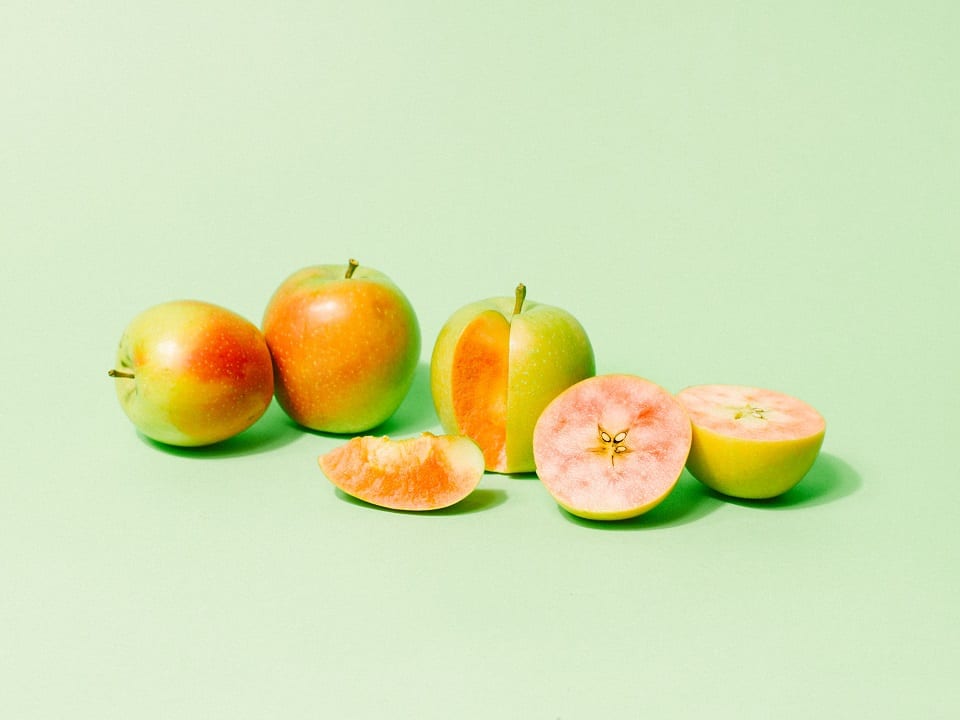 Are there any specific challenges to creating the apple images, versus  other types of still lifes or human portraiture?
Absolutely. Aside from the logistical challenge of getting the apples themselves, there is also the creative challenge of bringing out the best in each one. Sometimes, I see the image in my head before I take it. I know what color I want to shoot it against, how I want to light it, etc. But sometimes, I really don't know how to shoot it to evoke the same sense of wonder that the apple invokes in me. Maybe I love the apple, but its appearance isn't interesting in an obvious way. For instance, with the Knobbed Russet: I had to really think hard about what I could do to bring out its character and that sense of wonder. Also, the composition is always dictated by how much of the fruit I can get, so I often have to rethink a lot of my ideas.
The reception to the Odd Apples concept was great. Were you expecting that?
I was not expecting it all. Honestly, I really did not think anyone would care besides my friends and family. When I started the project, it was really all for me. I did not try to catch a following or anything like that on Instagram. I just posted the photos when they were ready, hoping that maybe other people would share that same sense of wonder for apples when they saw the work. The book wasn't even my idea! I started the photo project on my own, but Odd Apples as a book was really my friend and collaborator, Andrea's idea.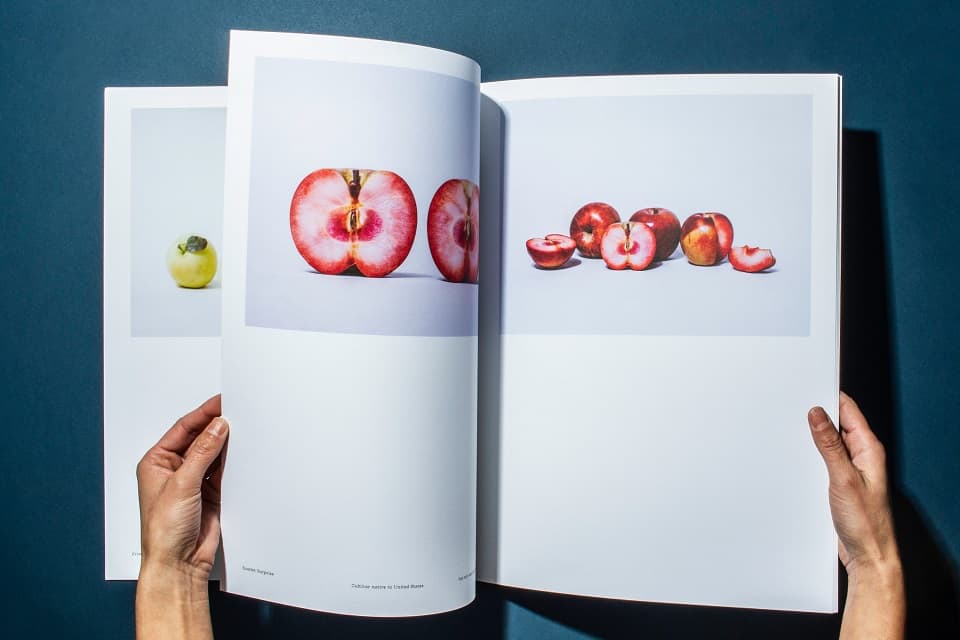 Andrea took an interest in the project and pitched the book to me. I was actually really nervous and skeptical about its viability, and I was delighted to be proven very, very wrong. Andrea is really talented, but also incredibly supportive — like a mentor, really. I'm lucky to know him. He did a beautiful job with the layout and the cover. He won a Type Director's Club Certificate of Typographic Excellence for it!
Can you tell us more about the new, longer photo book you have in the works?
Yes! I am working on a longer edition of Odd Apples. It will include some of the same apples and photography as the first, but hopefully far more, and it will also include more background about each apple. The idea is essentially a kind of art book meets encyclopedia: a mix of photography, opinions, tasting notes and facts. As this is very seasonal work, I'm currently trying to figure out all the logistics of getting apples I'm really interested in from different orchards. I'd really like at least 100 apples in the new edition, but 125 or 150 would be even better. As tempting as it is to just print more of the first book, I'd rather shoot higher.
Are you a craft cider fan? If so, what are some of your favorites?
Yes, I love cider. I really love Eve Cidery's Autumn's Gold. It blew me away the first time I had it. I love Eden Cider, too! Its Brut Nature is one of my favorites. I also really like ANXO, Aaron Burr, East Hollow, Frukstereo, South Hill, Kite & String, Farnum Hill, Treasury and Metal House! I love the Snowdrift Cider made with Niedzwetzkyana. I really dug the pét-nat that Angry Orchard released. I really like the McIntosh from Original Sin, too. That's likely more than you asked for but like a lot folks, I have quite a few favorites!
To catch more of Mullan's work and for updates about the second run of Odd Apples, follow along on Instagram, or head to the Odd Apples website and subscribe to the mailing list! We can't wait to see what this talented young photographer has in store.